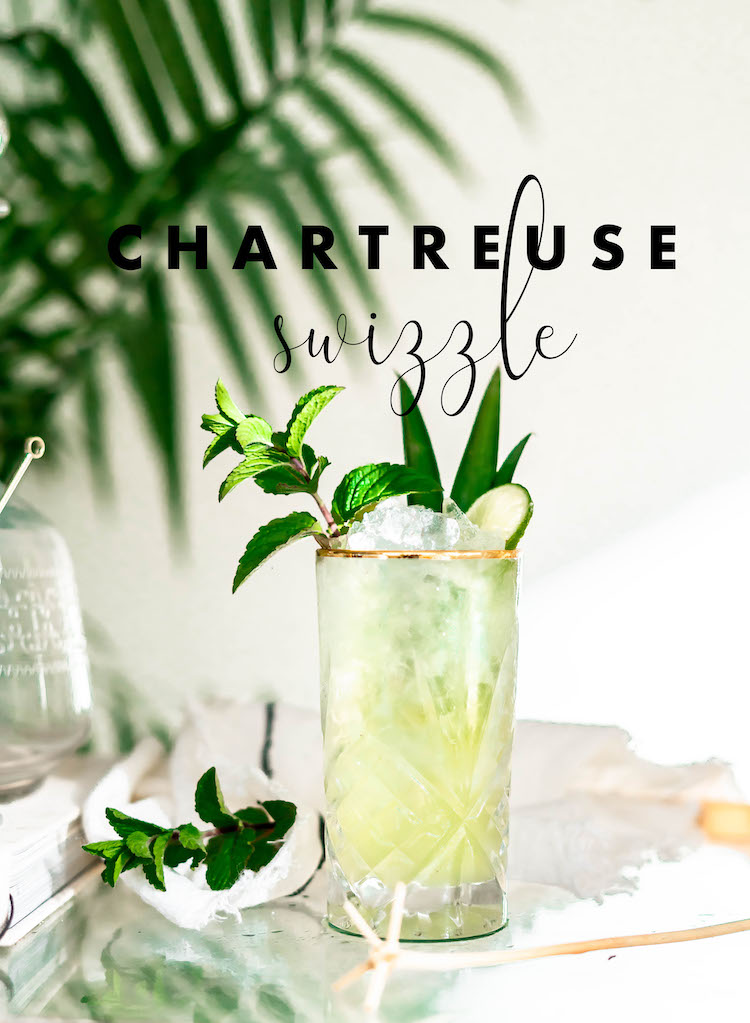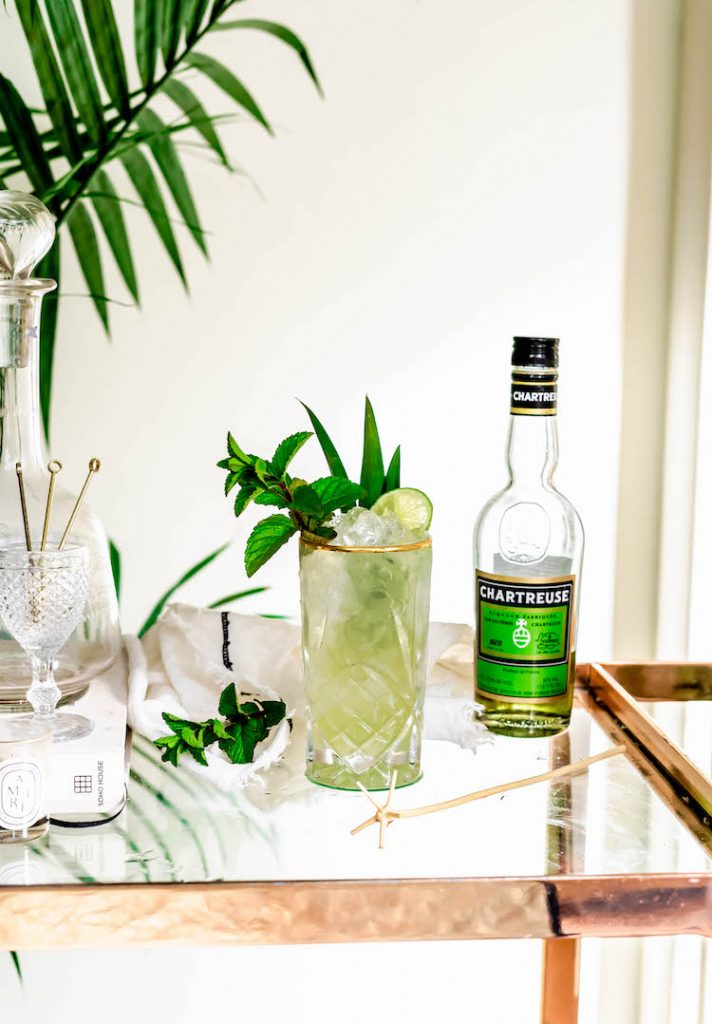 The Chartreuse Swizzle is a modern classic cocktail. Often a supporting spirit in drinks, high-octane, herbal Chartreuse is center stage in this cocktail. The verdant liqueur packs a punch in this refreshing icy drink. Citrusy lime and pineapple temper the herbal heat while falernum creates a warm, spicy back bone to this bracing drink. Very much not traditional, I added a spritz of El Silencio espadin mezcal to give a whisper of vegetal smoke. I am on a big kick of using a spritz on a drink to season it with an unexpected spirit (as I did here with Chartreuse on this Daiquiri).
The recipe for the beloved Chartreuse Swizzle originated right here in the Bay Area! San Francisco bartender Marco Dionysos mixed up the first Chartreuse Swizzle while at Harry Denton's Starlight Room for a cocktail competition he won! And since then, has won many a bartender and cocktail enthusiast's heart with the drink ever since.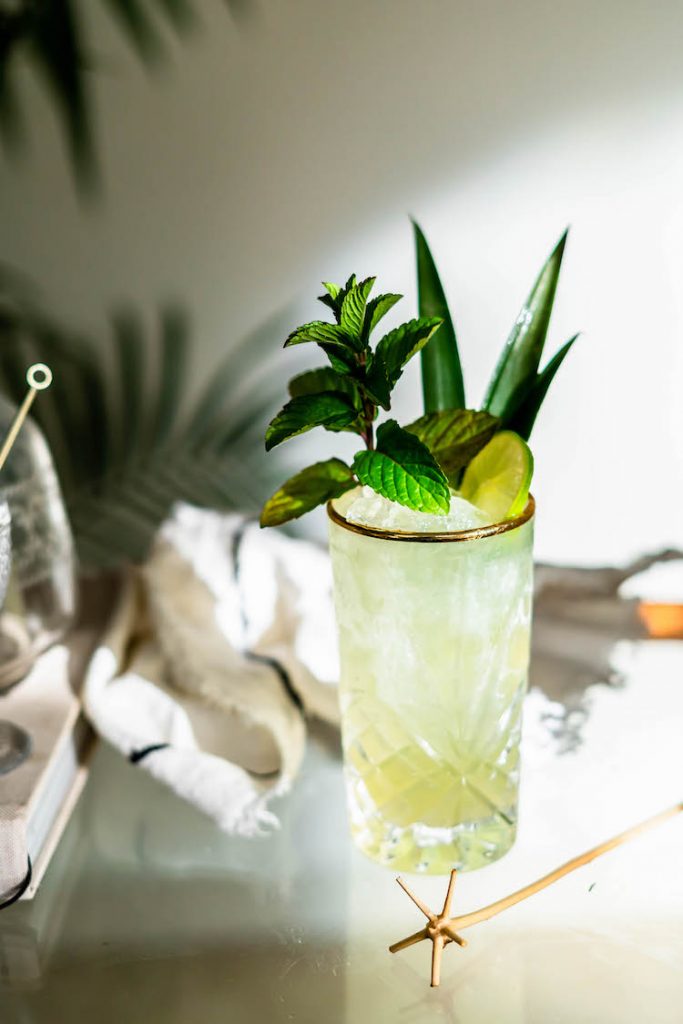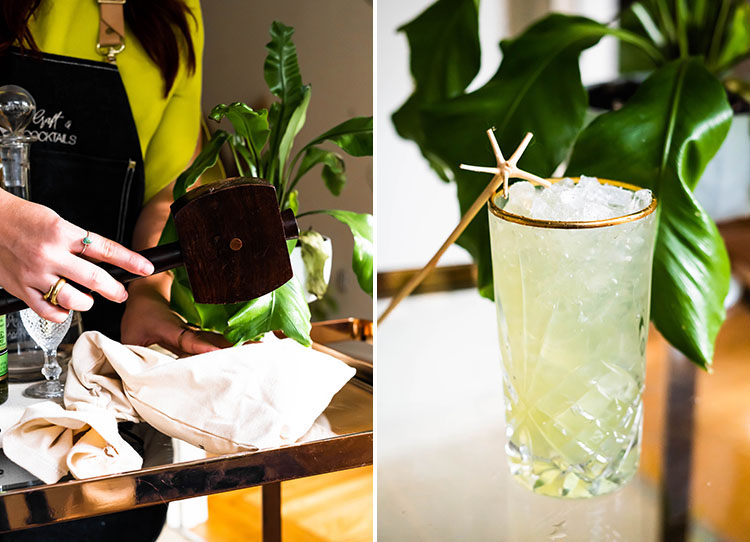 If you are not familiar with Chartreuse in either of it's forms (green and yellow) you are in for a treat! Chartreuse is a spirit infused with 130 different herbs and spices, but only a select few know the full recipe. Way up in the Chartusian mountains, for which the spirit is named, sits the distillery of this mysterious spirit. Distilled by the care takers and recipe confidants, the Chartusian Monks sustain a life of prayer and worship off of the sales from Chartreuse. Historically only 2 monks had the recipe and were sworn to secrecy. These days, more monks share the secret recipe that was gifted to the Order of Chartreuse in 1605…or was it?
I recently attended the book release of the Chartreuse The Liqueur book here in San Francisco. Through the writing of the book, it was discovered the previously believe founding of Chartreuse in 1605 was in fact off by 50 years or so. When finding out this fact, those at Chartreuse's response? Eh, c'est la vie. Ha! The book is now available exclusively through Cocktail Kingdom. Grab a copy to read up on the fascinating history of this spirit while sipping on a Chartreuse Swizzle of course!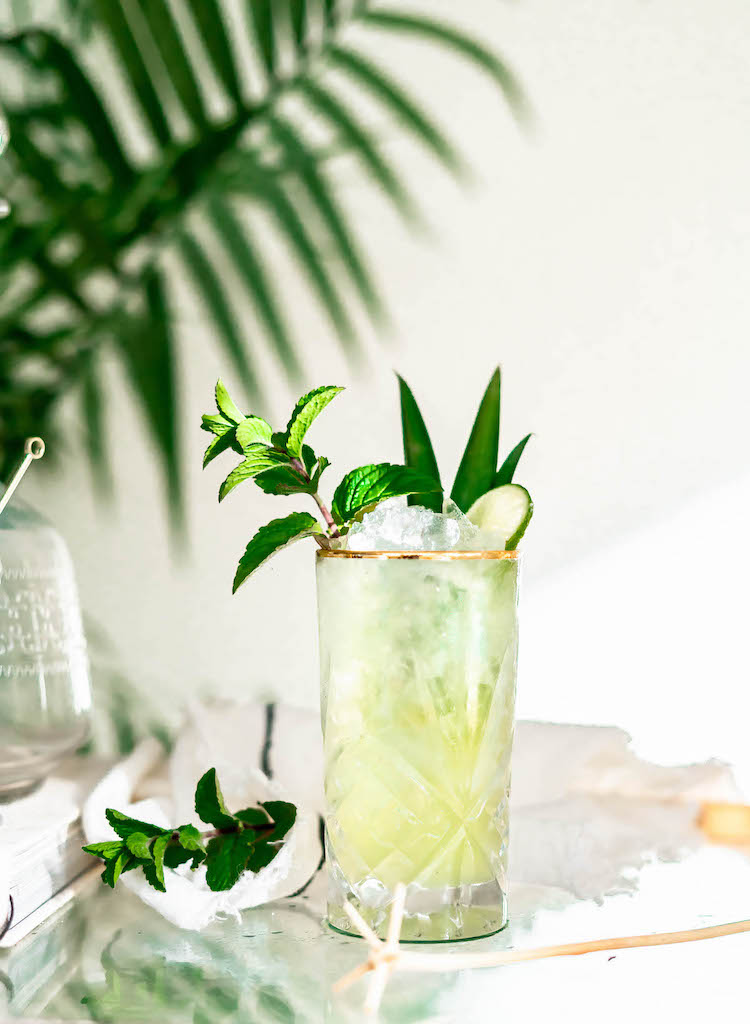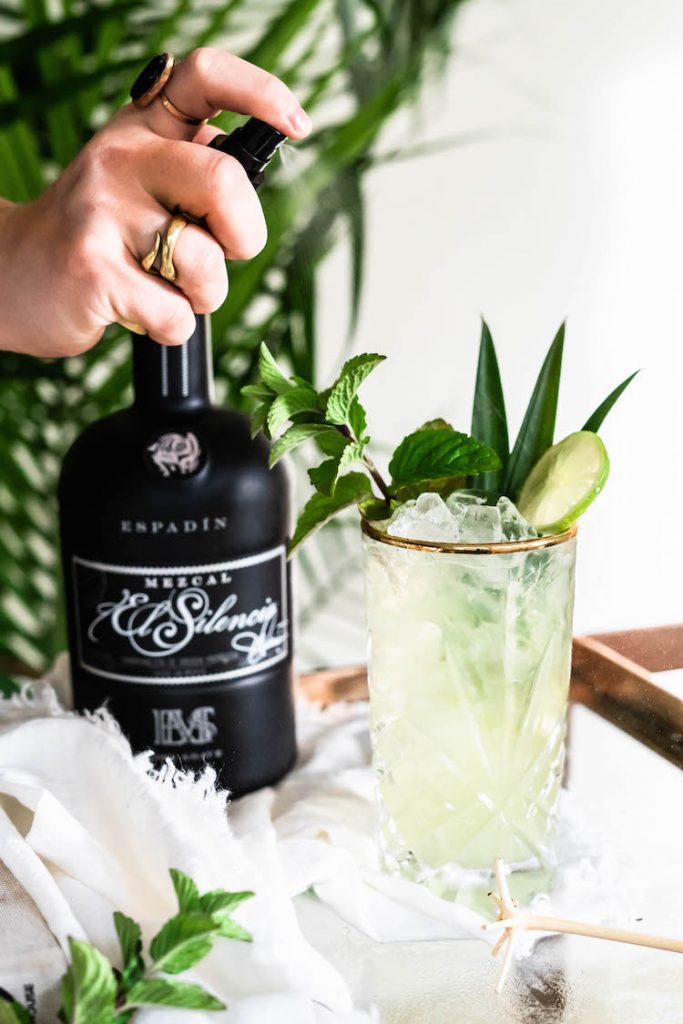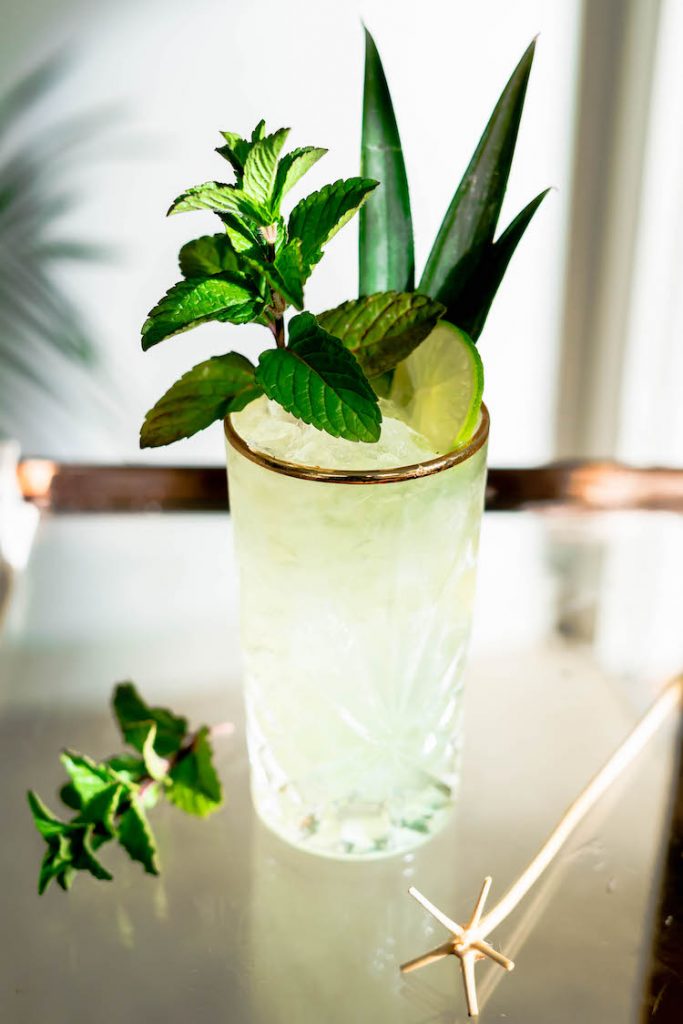 Print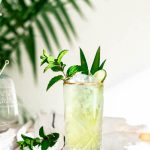 Chartreuse Swizzle
Author:

Prep Time:

2 minutes

Total Time:

2 minutes
---
glass: highball tools: jigger, shaker, swizzle stick or bar spoon
1

1

/

2

 

ounces

green chartreuse

1 ounce

pineapple juice

3

/

4

 

ounce

lime juice

1

/

2

 

ounce

falernum

garnish: mint sprig, lime wheel, pineapple

leaves

optional: spritz of mezcal, I used El Silenco espadin
---
Instructions
Add all the ingredients into a shaker tin and stir.

Pour into a highball glass.

Fill the glass with crushed ice and mix by spinning a swizzle stick or bar spoon between the palm of your hands until the outside of the glass gets frosty.

Top with more crushed ice.

Garnish.

Spritz with mezcal if using.

---
Notes
You can build this all in the glass instead of mixing first in a shaker tin. I just do this to make sure it's properly incorporated.