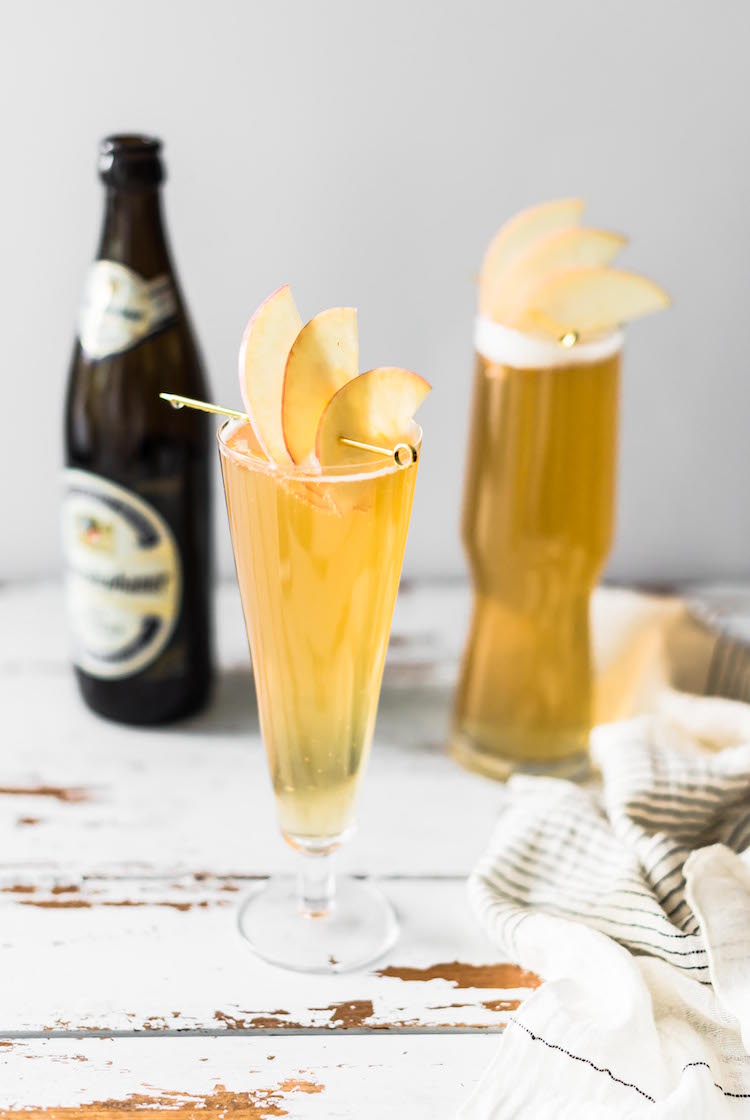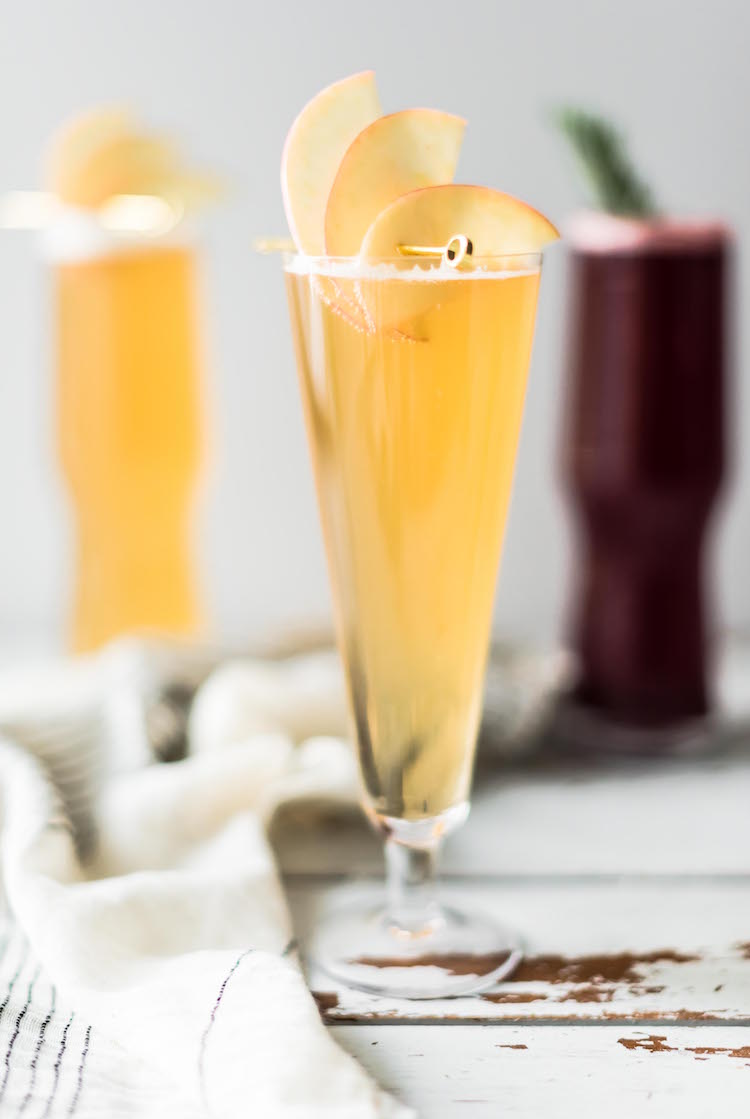 Although it is fall, I am lamenting about summer. I love all of the easy drinking cocktails and bright citrusy flavors of the season. One of my favorites is a Shandy. Even as a beer adverse drinker, Shandies are my jam! Although they are typically drank during the summer months, I wanted to enjoy them during the fall as well so I reimagined summer shandies into fall tipples with autumn ingredients. This Apple Ginger Shandy is the perfect marriage of the seasons! (If you are team pomegranate, you can get the Pomegranate Blood Orange Shandy recipe here) 
If you are unfamiliar with what constitutes as a Shandy, I am here for you, spreading the boozy news! Shandies, aka Radlers in Germany, are beer cocktails with fruit juices or fruit sodas added to elongate the drink making it more refreshing than Grandma's sweet tea on a hot day. Sorry, Grandma! Intoxicate while you hydrate is the name of the game here. You can also add in harder spirits into the mix for more flavor and kick, if that's your sort of thing ; ) I added in a bit of Arkansas Black Apple Jack, a local apple jack, for this one!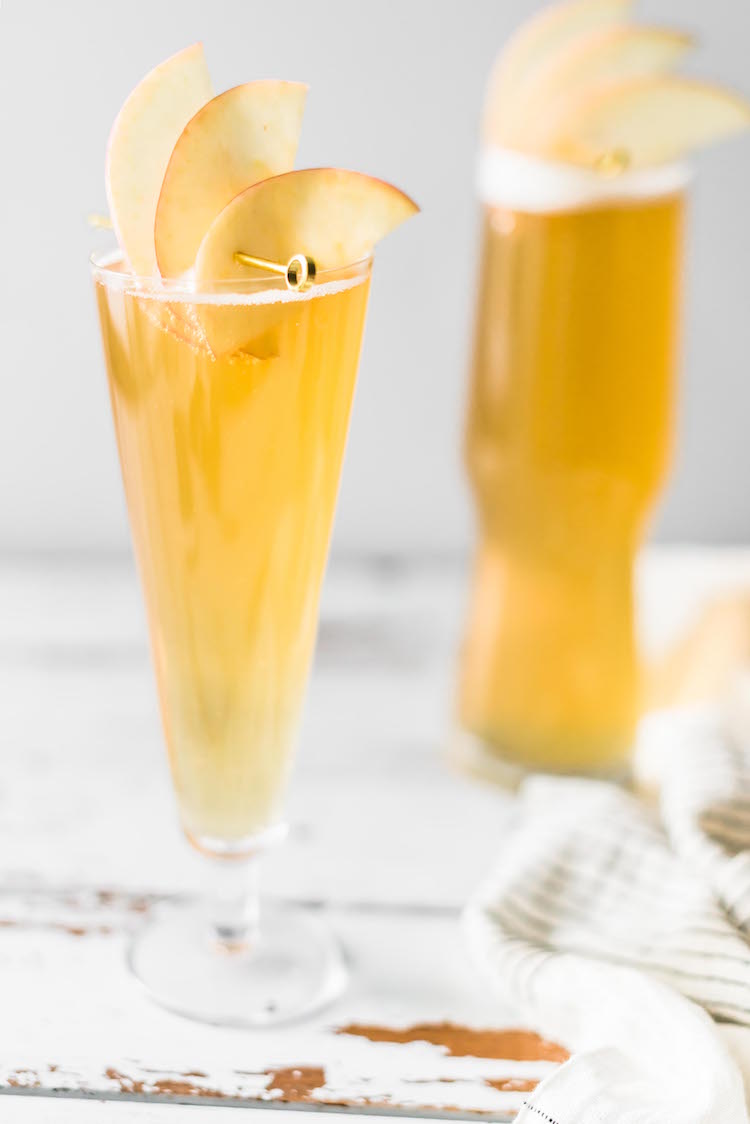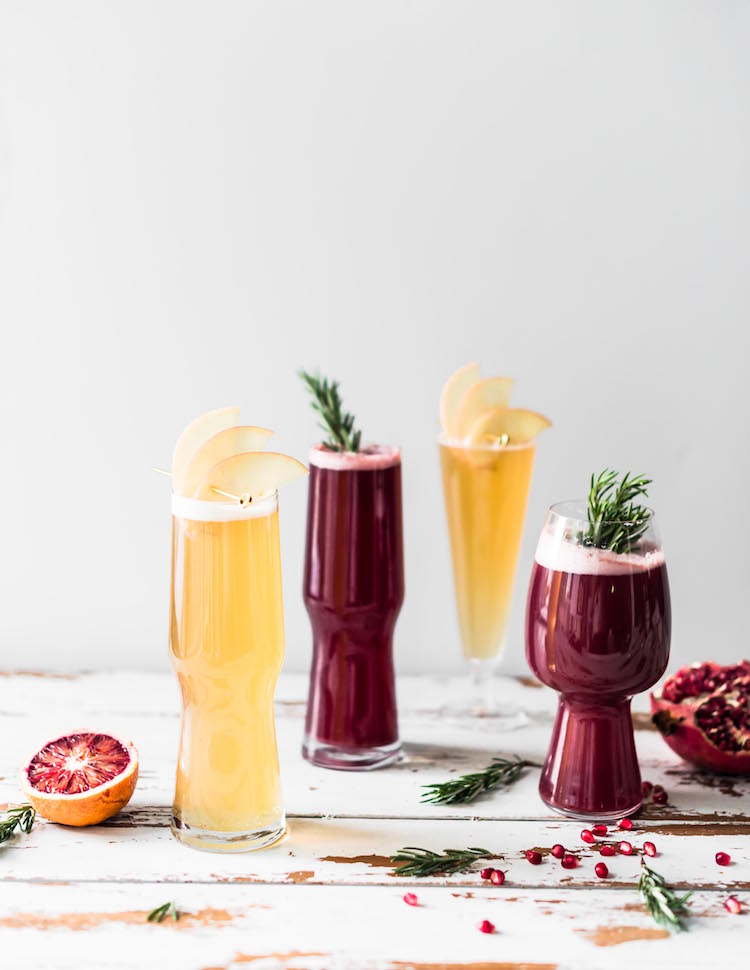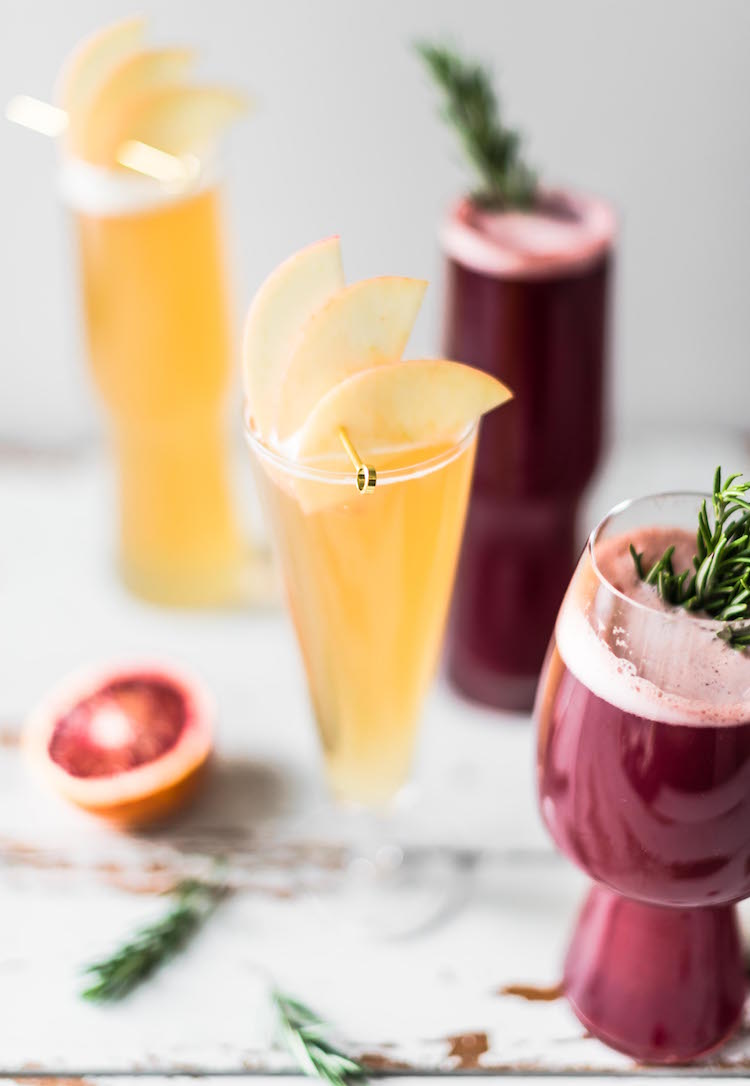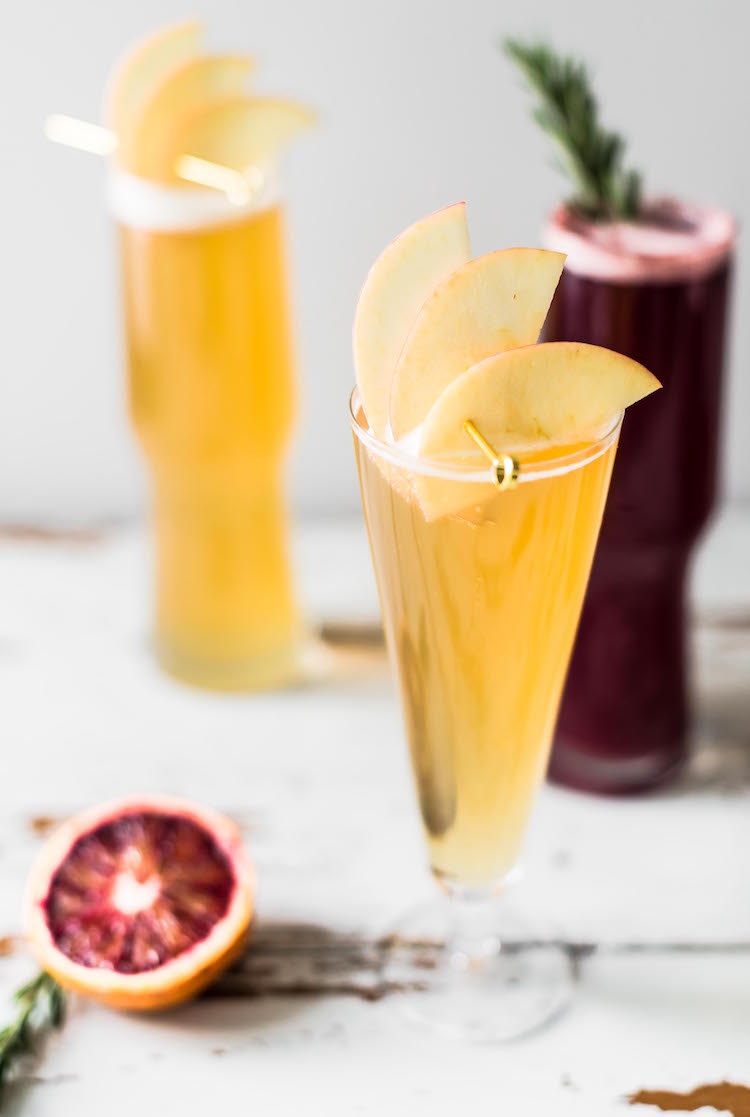 When making Shandies, I like to choose wheat beer, lager, or blonde ale. I went with a a wheat beer from Weihenstephaner, a Belgium brewery with claims of being the oldest brewery! It has some clove notes which go swimmingly with the tart apple. Other beers hops and flavors can be overbearing and don't tend to mix well with citrusy sodas and juice.
Shandies are perfect to whip up while the big game is on or just hanging out with friends for brunch. They are Low ABV/low alcohol making them the perfect drink for all day sipping in cozy sweaters.
serves 1
glass: beer glass or pint
tools: mandolin or knife
8 oz wheat beer or blonde ale, I used
4 oz apple cider or apple juice
2 oz ginger beer
1/2 oz apple jack or apple brandy, I used Arkansas Black
squeeze of lemon juice
3 apple slices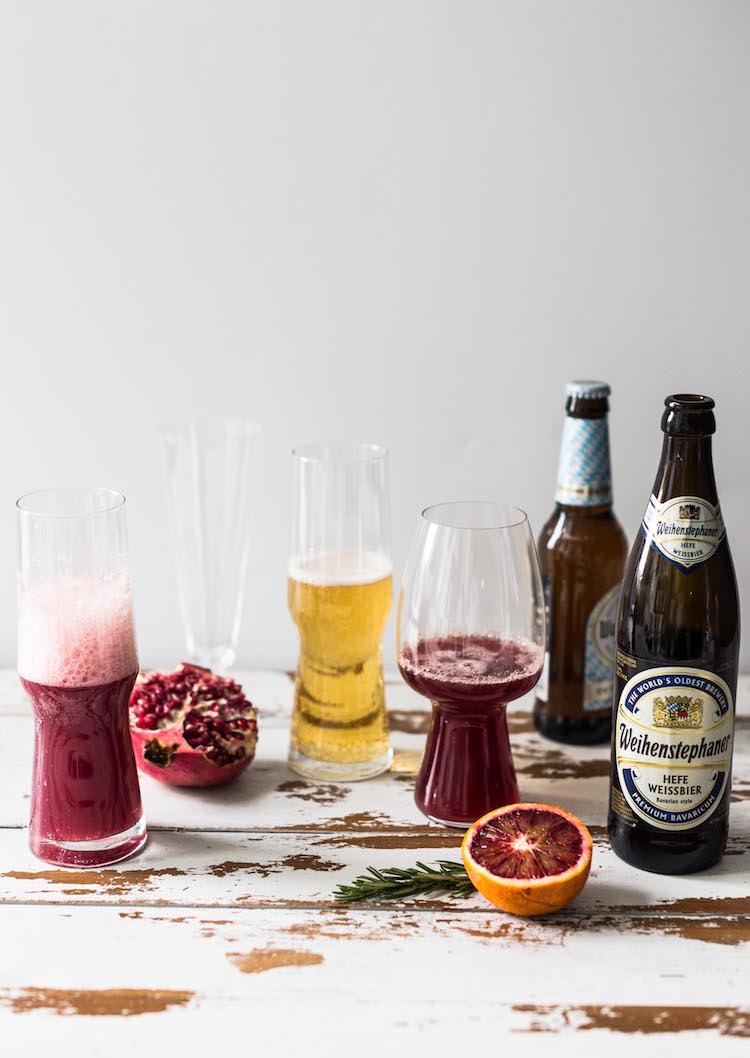 Directions
Add apple cider, ginger beer, and apple jack/brandy into a glass and stir well. Top with the wheat beer slowly. Stir. Garnish with apple slices on a skewer (I cut mine with a mandolin for even slices).