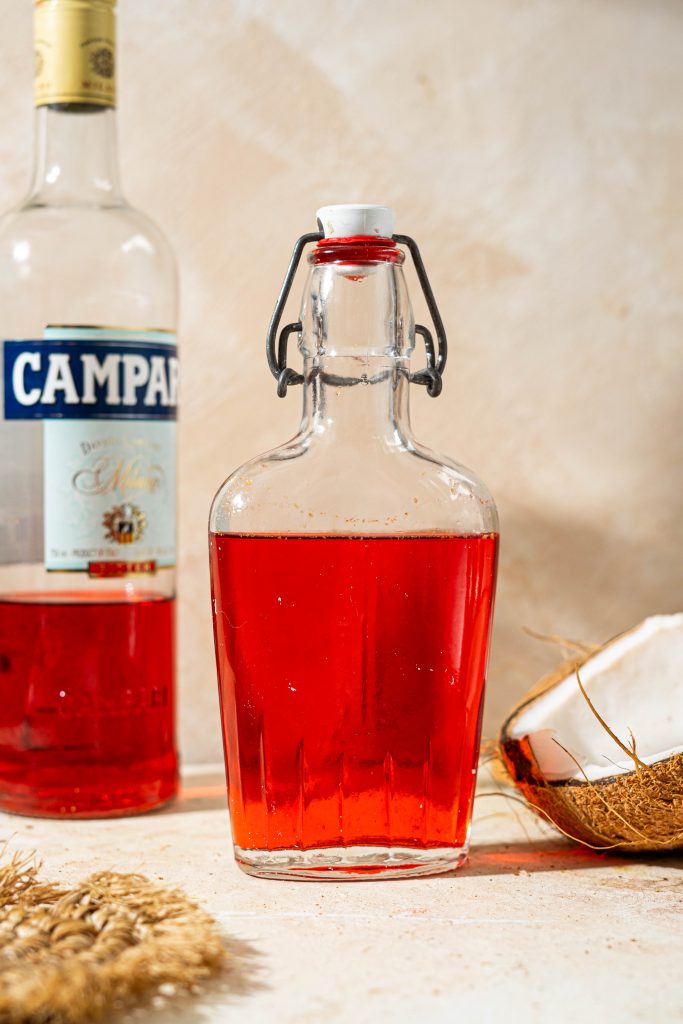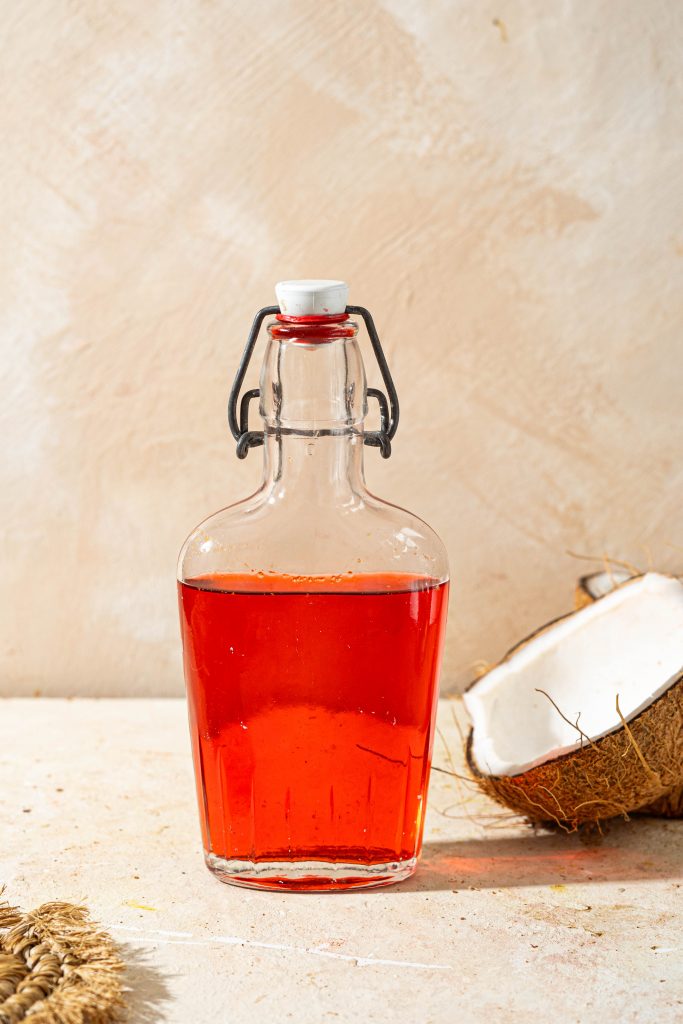 What is Fat-Washing
Although it sounds like a peculiar was to an oil stain out of something, fat-washing is the technique of taking a fat and infusing a spirit or liquid. It transforms the flavor and texture of a spirit making it silky and rounded.
Fat-washing was first introduced to cocktails with a brown butter fat-washed rum by bartender Eben Freeman. But it was the Benton's Old Fashioned, a bacon-infused cocktail created by Don Lee in NYC at PDT that took then cocktail world by storm. It also came at the height of the bacon craze so the mixture of that and the surprising fat-infused spirit contributed to the popularity of the cocktail and it quickly spread outside the cozy drinking den in the East Village. The technique has been in the cocktail zeitgeist ever since.
How to Fat-Wash Spirits?
Bear with me, we are going to get a little nerdy here! You will need to use alcohol for this as it acts as a solvent for the fat. Alcohol will extract both the fat-soluble and water-soluble flavors in an ingredient. While many aromatic compounds are fat-soluble, others are also water soluble so it will extract more flavor from the ingredient you are infusing with. You strain out most of the fat, but it leaves behind some flavorful molecules in the spirit with a hint of roundness on the edges of the spirit.
Many fats are like olive oil are liquid at room temperature and can be poured in. But fats like coconut oil that are at room temperature, you will need to melt it first before incorporating into the spirit.
More on the science of alcohol infusing here.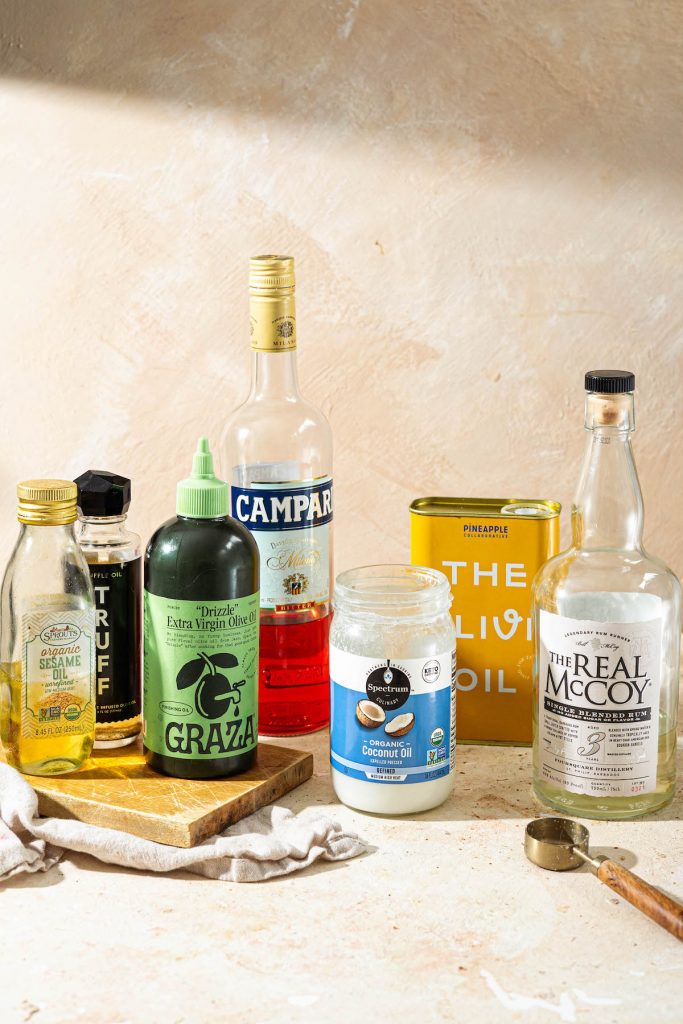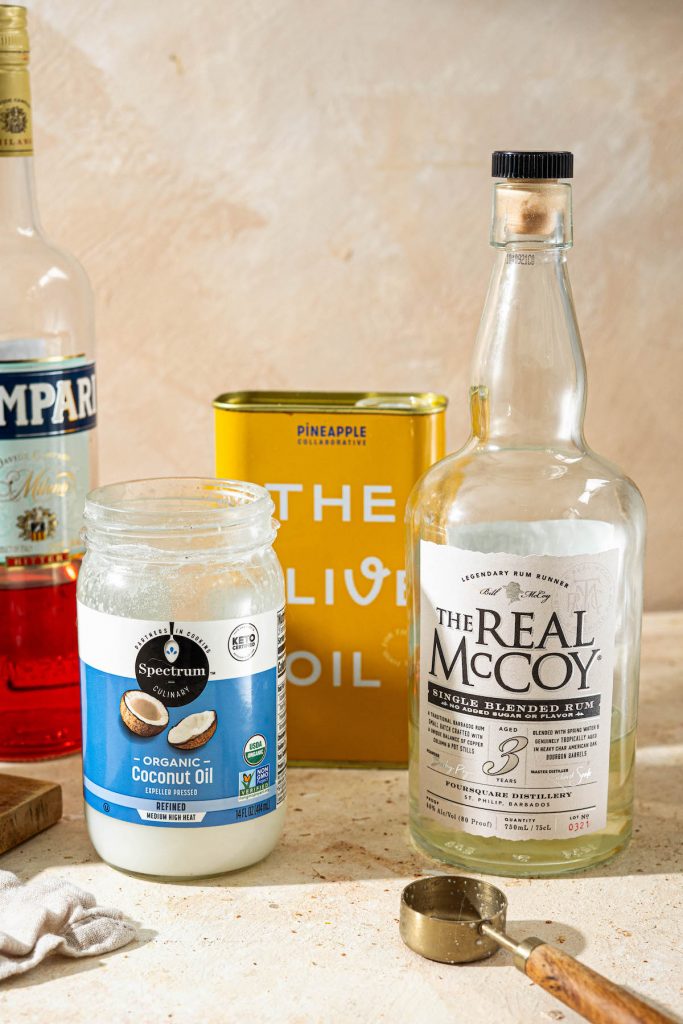 Proportions for Fat-Washing
I like to use 2 tbsp of fat to 1 cup of spirit, but this is not a hard rule. You may need to play around with the proportions to gt the right flavor you are after. For instance, 2tbsp of sesame oil would be very intense so I would start off with 1/2 tbsp and add more to your liking.
What type of fat can you fat wash with?
You can use just about any fat!
Bacon grease
duck fat
sesame oil – I saw this used in rum in a daiquiri style drink!
butter
But my personal favorite? Coconut oil!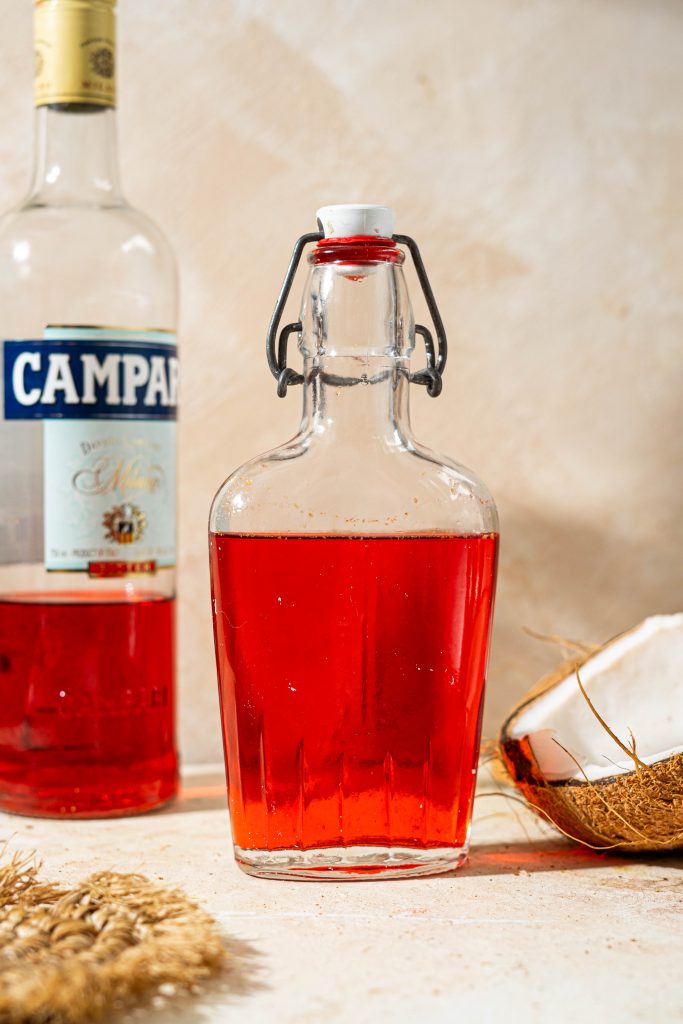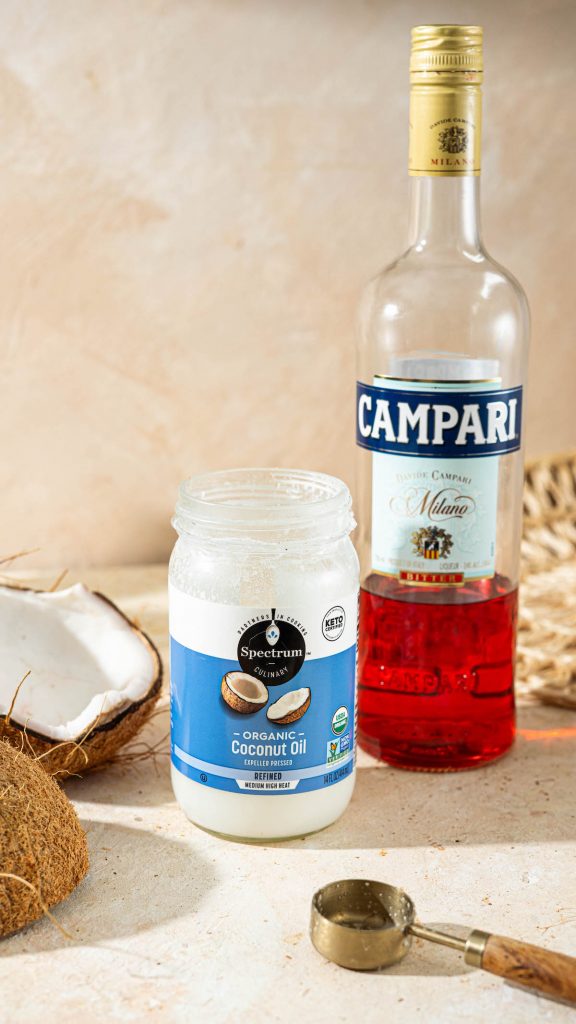 How to Fat-Wash Camapri with Coconut Oil
Campari's orange bitter flavor does so well with the addition of coconut oil. It steers the citrus aperitef in a tropical direction along with softening the bitter notes a bit. Coconut oil is solid at room temperature so you will need to first melt it before infusing. Add the melted oil in a jar along with the Camapari and let infuse for a couple hour or over night.
After some infusion time at room temperature, stick the mixture into the freezer. This will cause the coconut oil to solidify into a hard disk or pieces making it much easier to strain out leaving behind a smoother spirit. Use a coffee filter for straining it's the most efficient way to remove most of the oil. But you can also use a fine mesh strainer.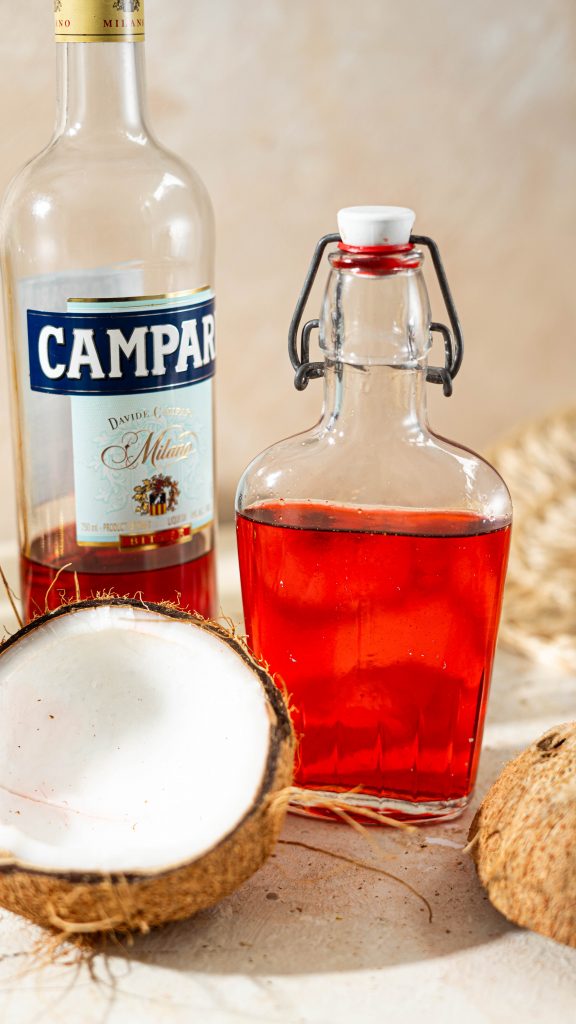 Print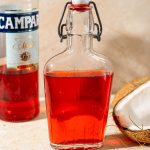 Fat-Washed Coconut Campari
---
Description
Fat-washing your Campari with coconut oil adds a silky texture and hint of coconut flavor that will transport your to a tropical island.
---
1 cup

Campari

2 tbsp

coconut oil, melted
---
Instructions
 In a jar, add 2 tbsp melted coconut oil 
Add the Campari to the jar and shake
Let inside for a couple hours or over night
Stick into the freezer until the coconut oil has solidified. 
Strain through a coffee filter or fine mesh strainer.
store in a bottle in a cool dry place and use in 6 months.
---
Notes
I found the coconut flavor faded from the Campari after 6 months.
references: