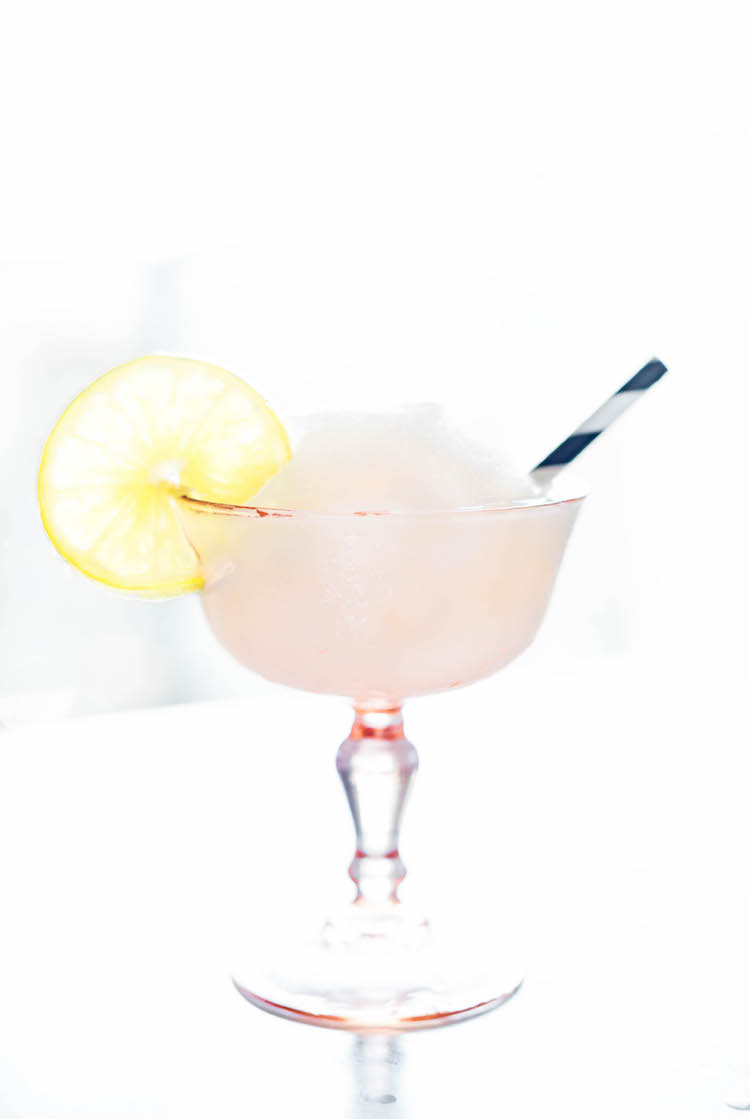 I don't care who you are, but sometimes a frozen drink is not only a necessary evil, but just necessary. Not to mention fun and delicious AF! Not all frozen drinks are made the same of course. I might pass on a neon colored saccharine alcoholic slurpy, but I'll gladly sip away on frozé or this Frozen 20th Century Cocktail I whipped up recently. The weather is heating so it's the perfect time for making a few rounds of this frozen, boozy treat, dont'cha think?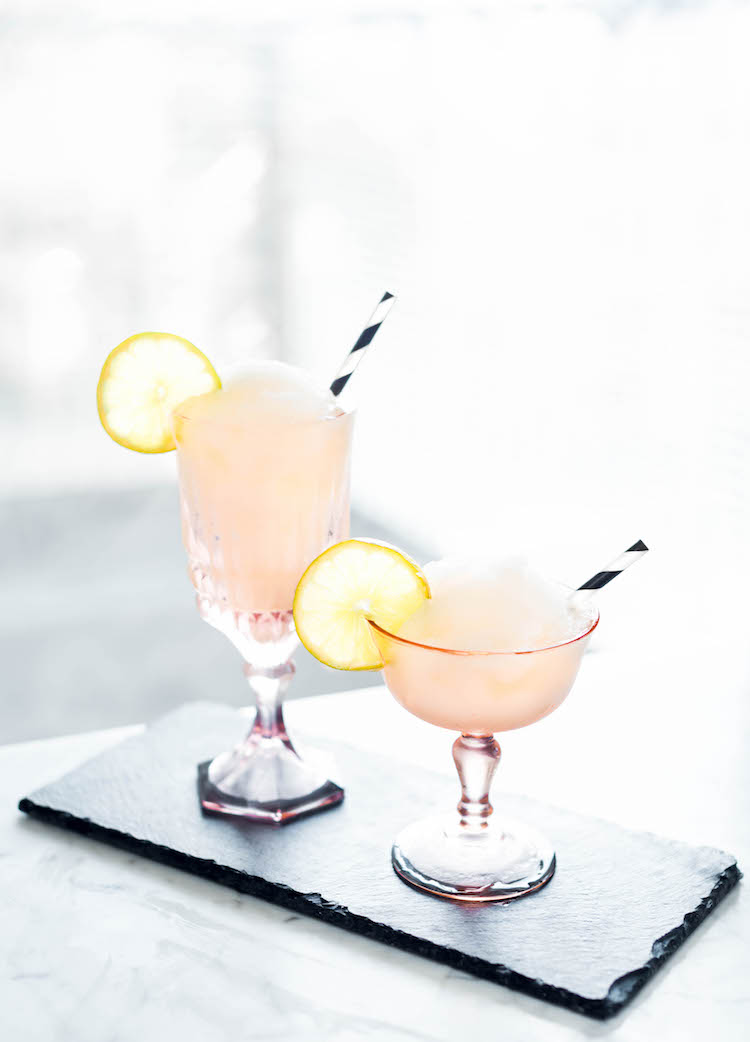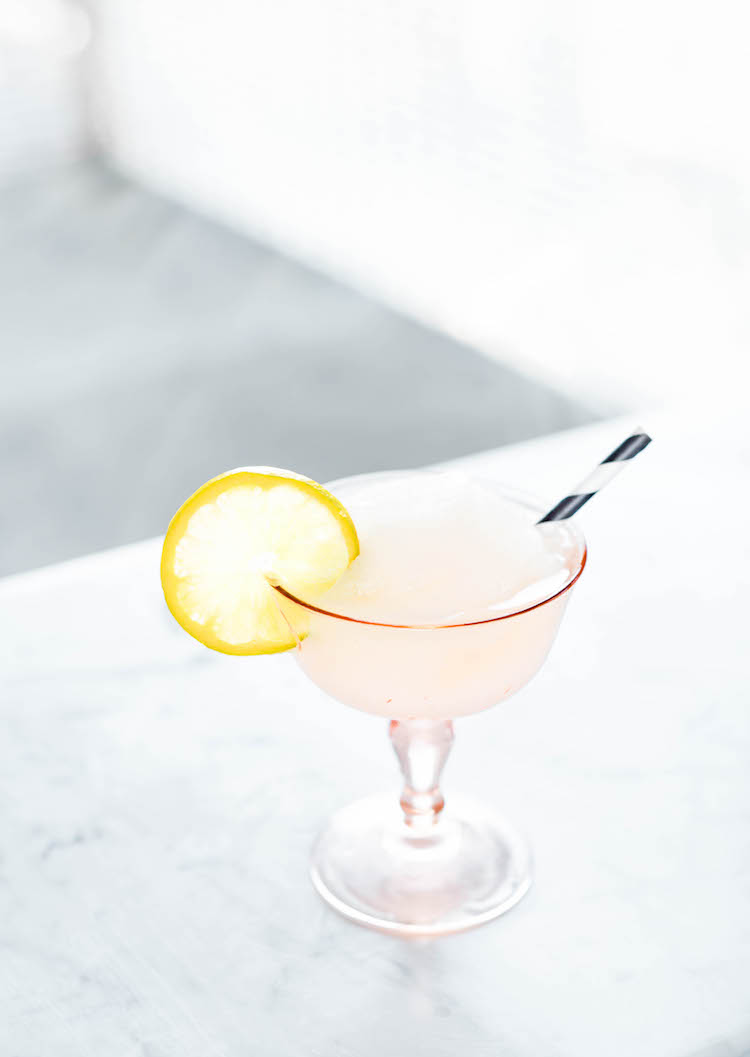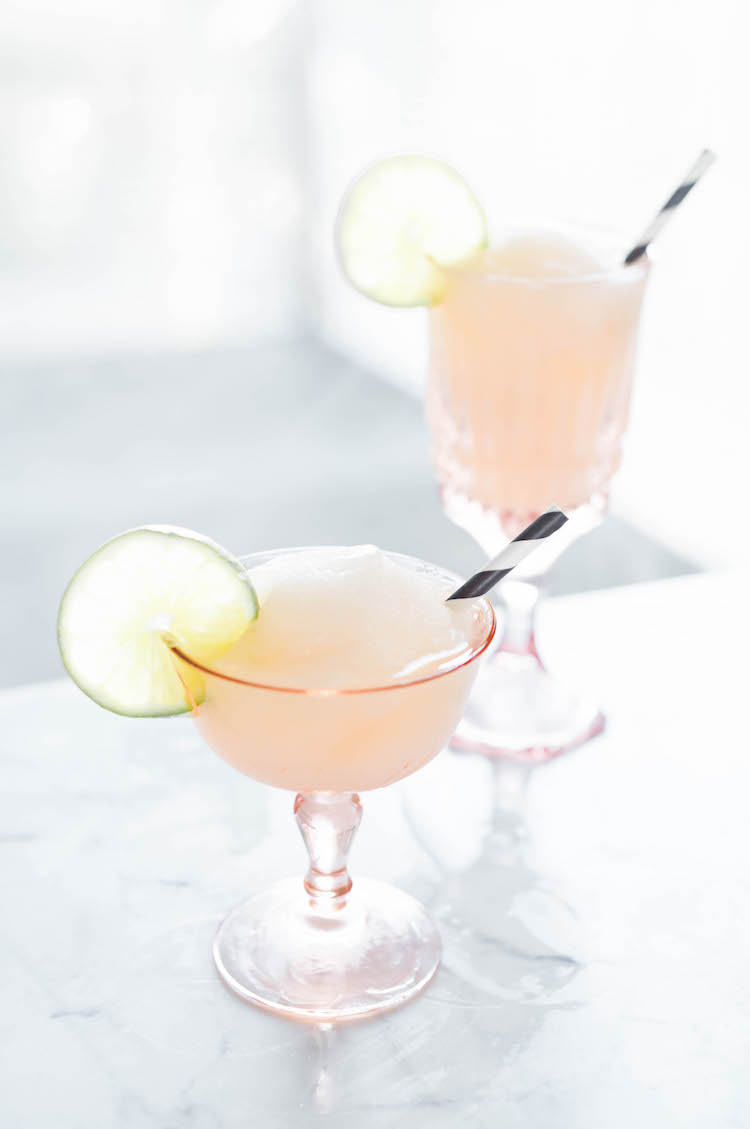 This is my take on the  20th Century cocktail, frozen and with rum. So ya know, the same, but different. The 20th Century is a classic cocktail made with gin, but I swapped it for some rum here for some baking spice and vanilla notes that play well with the creme de cacao. It was originally dreamt up + mixed up 1937 by a British bartender. It was named for the beloved Twentieth Century Limited train which ran between New York City and Chicago. I'd like to think if there was a train that ran to the Caribbean, this frozen version with rum would be the drink people would be sipping!
The great thing about blended drinks (besides everything), is you can make a big batch all at once. They are good for entertaining when you don't want to hang out in the kitchen shaking all day. You can multiply this recipe below by how many servings you want to make, my Vitamix can make 8 of these bad boys at a time. I pulled out my vintage pink depression glass as a nod to the time period the original drink was invented. Plus it just makes the drink look fancier. If you are maxing these at a back yard BBQ, you can serve these in a regular glass with out risking your heirloom pieces, it will taste just as good!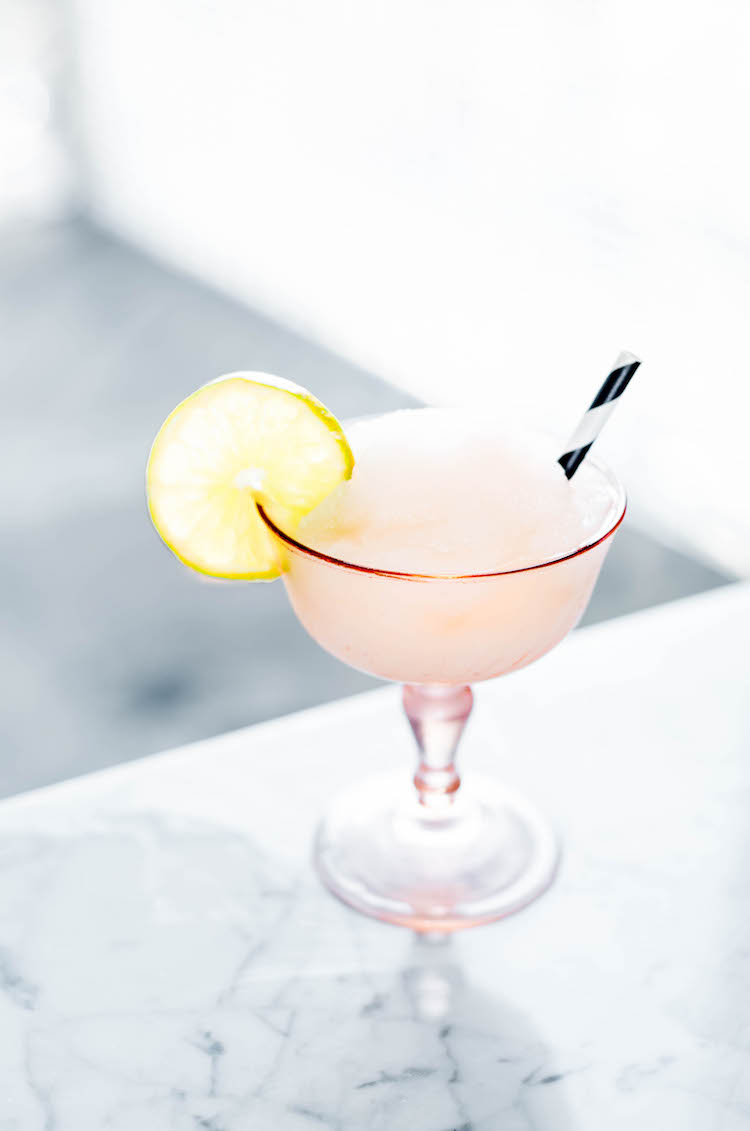 FROZEN 2oth CENTURY COCKTAIL WITH RUM
1 1/2 oz dark aged rum, I used Plantation 5 Year (I'd be really interested to see how there Pineapple expression does here next time!)
1 1/2 oz Lillet
1 oz creme de cacao
1 oz lemon juice
1 1/2 cups ice
garnish: lemon wheel
Tools: blender, jigger, straw
Glass: goblet, large coupe, or large stemmed glass
Directions: Add all the ingredients into a blender and blend until smooth. Pour into the glass. Garnish with lemon wheel and straw.