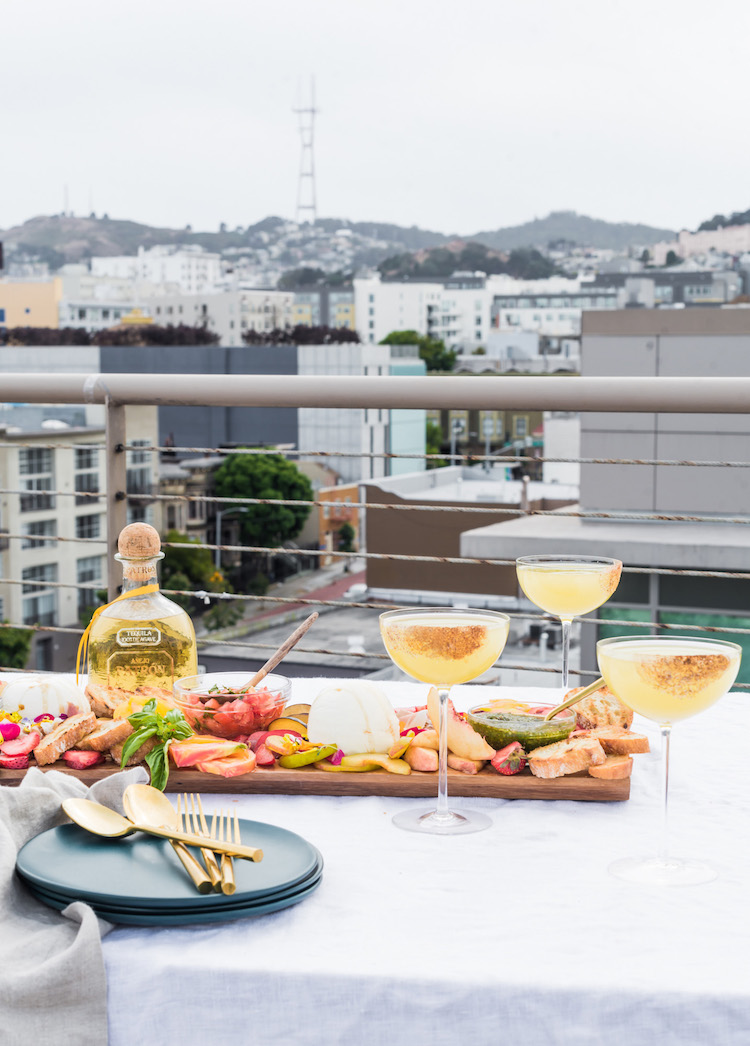 Summer is my favorite time of year for entertaining family and friends. Opportunities for al fresco dinners and get-togethers are abundant. It's perfect for serving refreshing cocktails and simple, delicious dishes. The ripe, bright nutritious produce of summer does not need much to really shine. Cheese plates, salads, and bruschetta are ideal dishes they don't need cooking and will be cooling on a hot day. Same goes for cocktails. That's why I have been loving making these San Francisco Cable Car cocktails. Simple and cooling, relying on tequila, spices and fresh citrus juice to bring the flavor, they are a real lip smacker of a drink!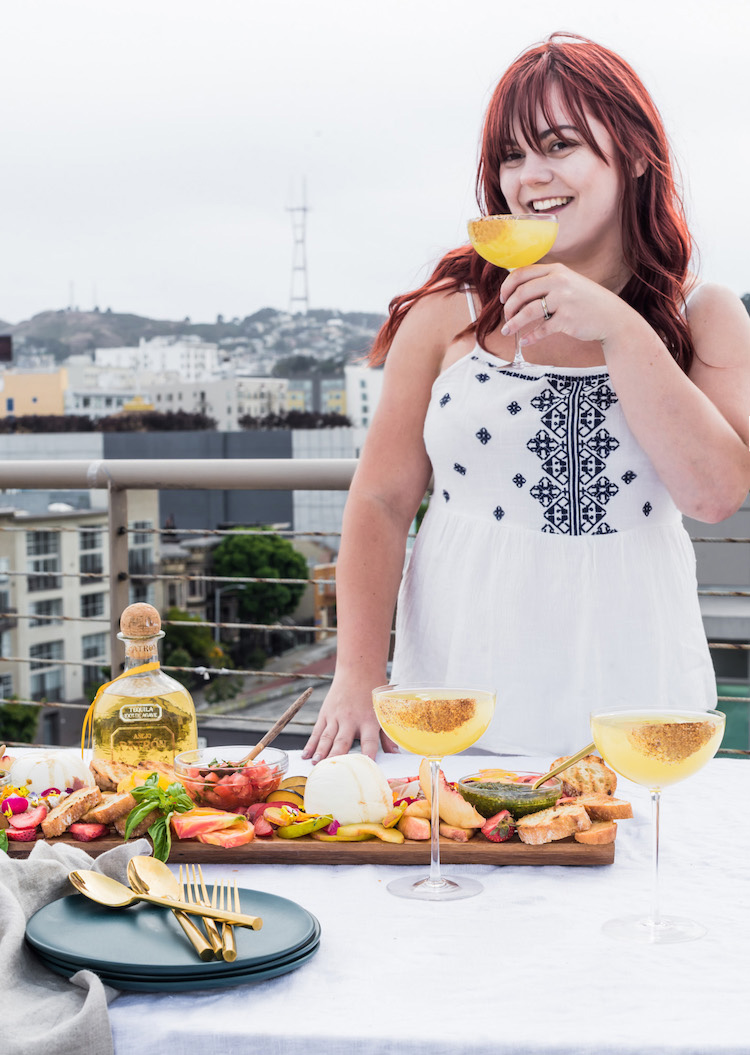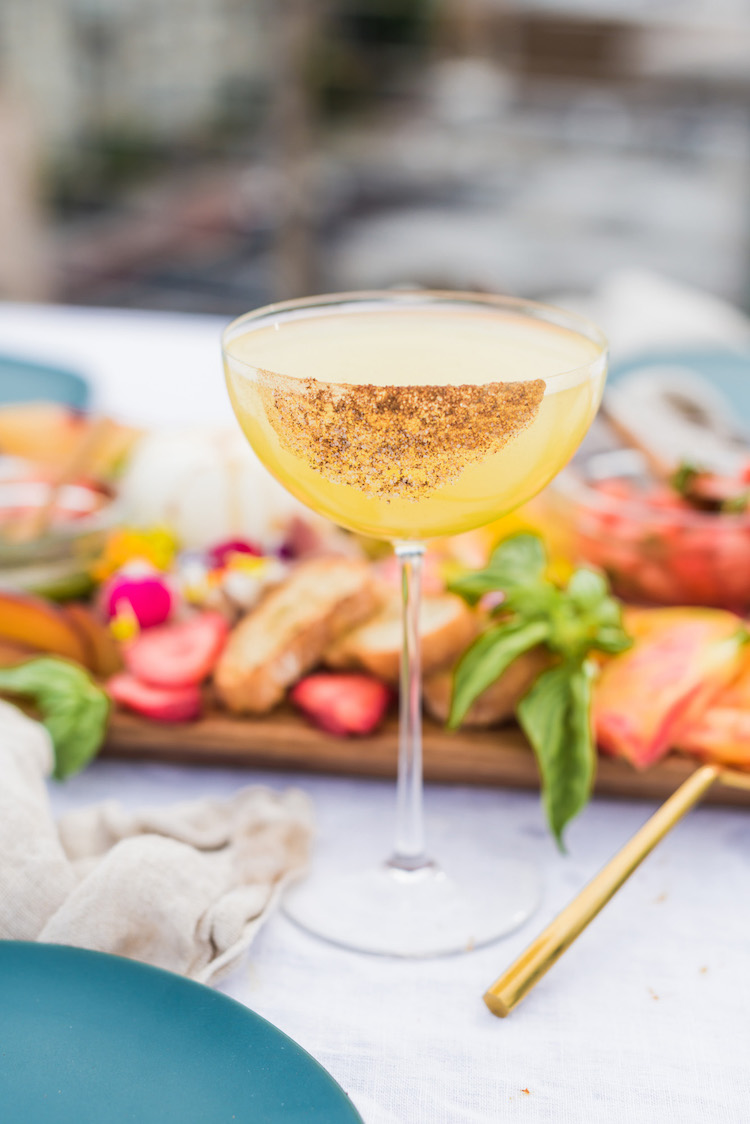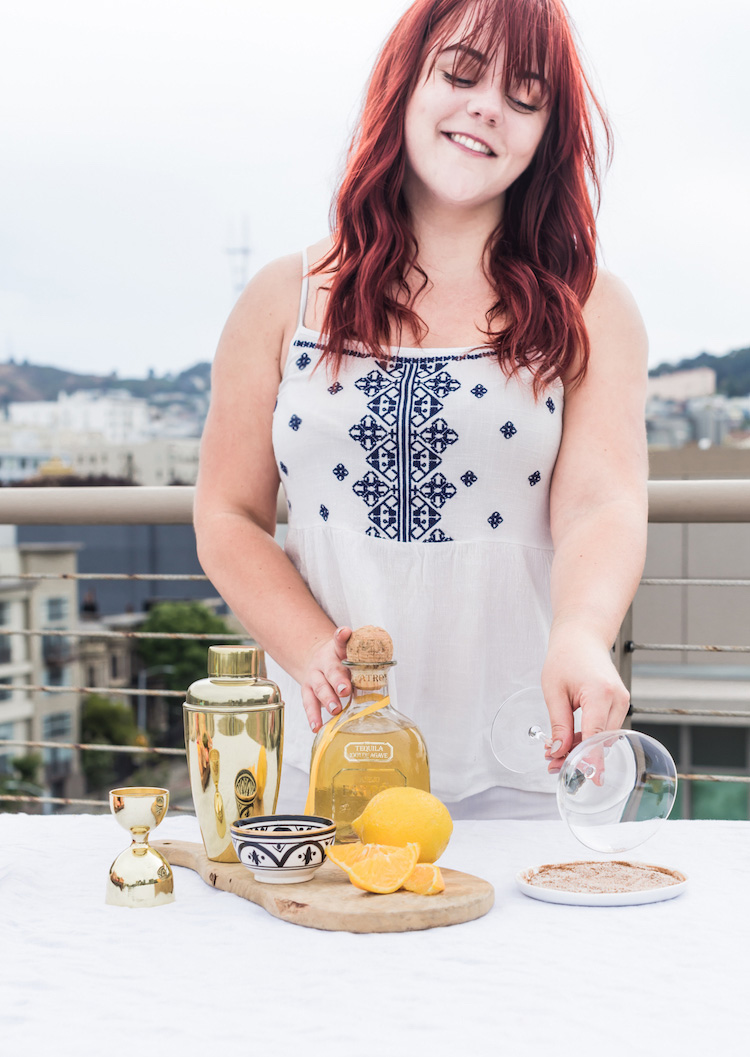 I recently was able to host a rooftop happy hour with a view of one of the most iconic SF sites, Sutro Tower. I will take any excuse to have a rooftop party! As a freelancer, I like to host get-togethers with other creatives, freelancers and friends to have some human interaction and conversations during the day that are not with my cat (ha!) It's also a great time to get the creative juices flowing and bounce ideas off of one another while catching up on what everyone has going on, over some cocktails of course. San Francisco Cable Car cocktails were on the menu for the rooftop soirée. The vintage cable cars here in SF are the only moving national landmarks, how cool is that? I honestly have never ridden one yet, but after this cocktail I might just be inspired to hop on one!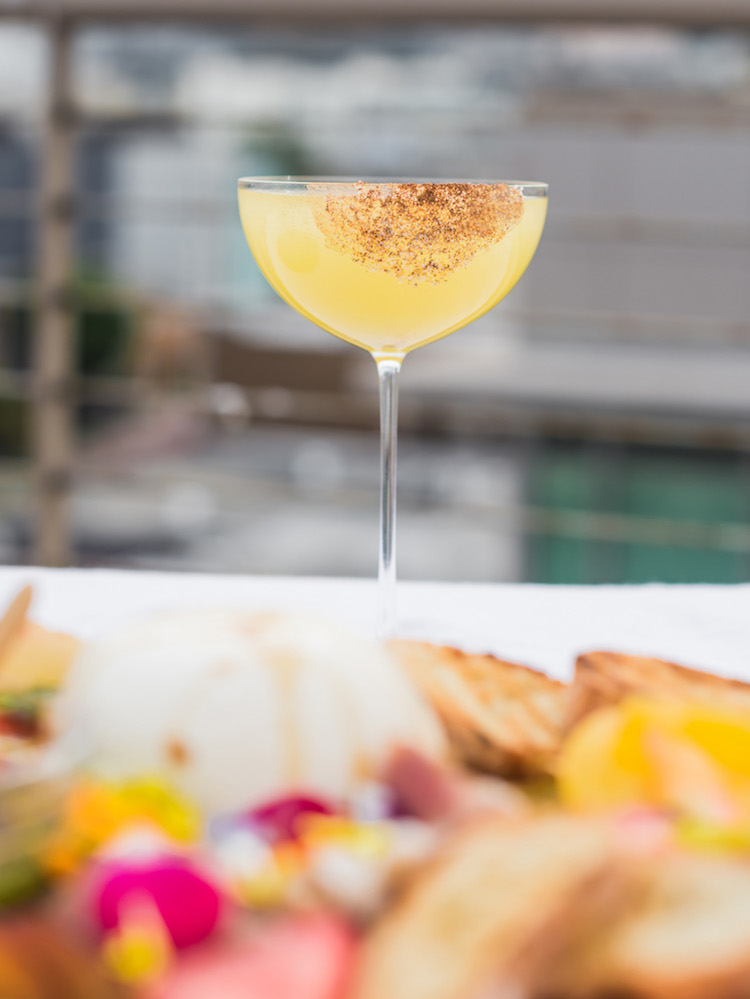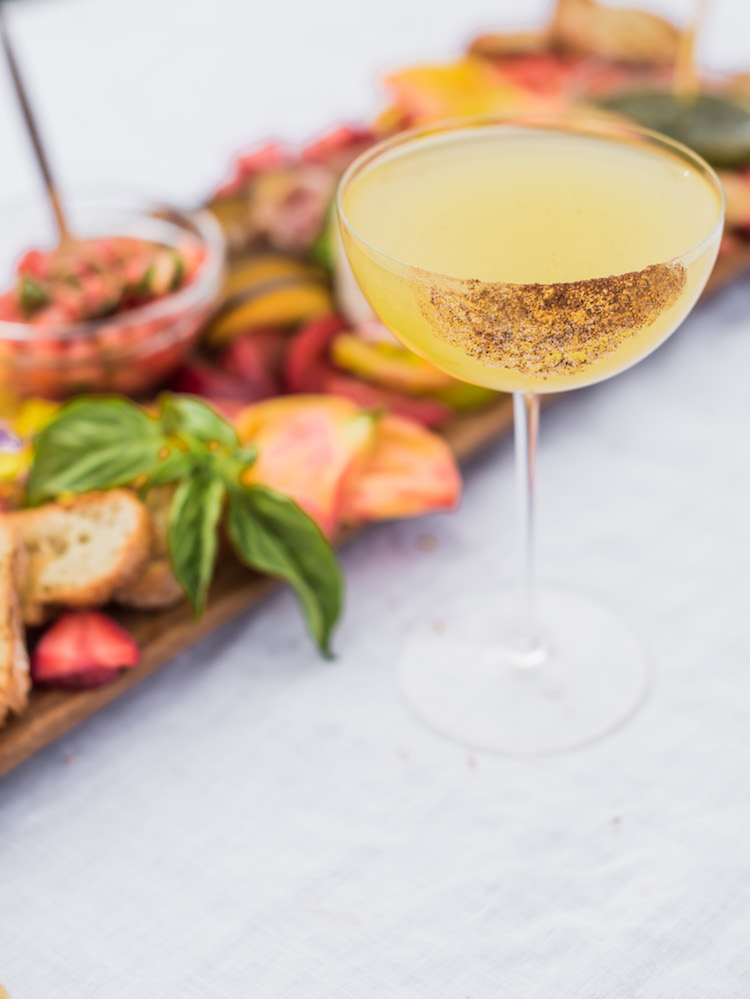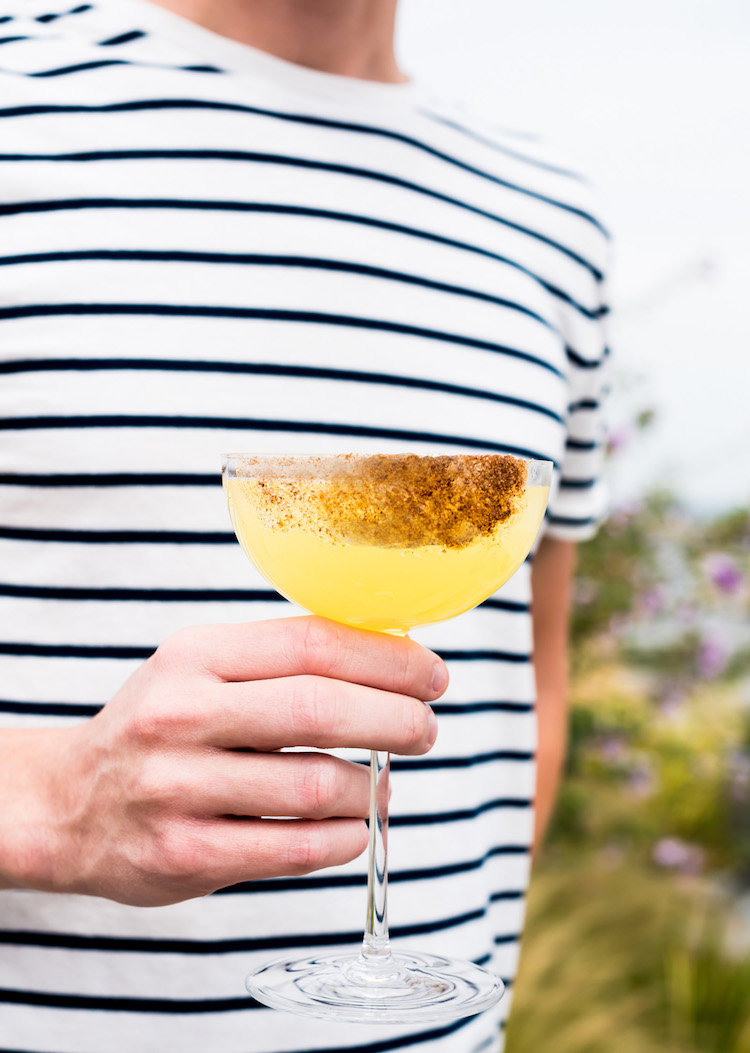 The Patrón San Francisco Cable Car cocktail recalls ingredients in the Sidecar and classic Brandy Crusta. This Cable Car is updated with Patrón Añejo Tequila, Citrónge Orange and fragrant Chinese five spice powder. San Francisco is home to the largest Chinatown, a neighborhood devoted to Chinese people and their heritage, outside of Asia. It's a wonderfully dizzying place of small streets, shops, alleyways, and history tucked into every last square inch of this neighborhood. Chinese five spice is a perfect addition to the cocktail to pay homage to this large group of people who help make this city great. This spice blend, containing star anise, Szechuan peppercorns, cloves, fennel, and cinnamon, is used heavily in classic and modern Chinese dishes. You can make your own with ground spices or find it sold as a blend in the spice aisle at many grocery stores. It adds a nice bit of complexity to cocktails and pairs nicely in this Cable Car next to the citrus notes and sublet vegetal earthiness from the tequila.
The San Francisco Cable Car is just one of the many cocktails Patrón has mixed up for ultimate summer imbibing. Get your summer on by shaking up one of these warm weather sippers. Patrón is also touring different cities to bring these cocktails nation wide. Be sure to find out when the Patrón the Summer Tour is coming to your city!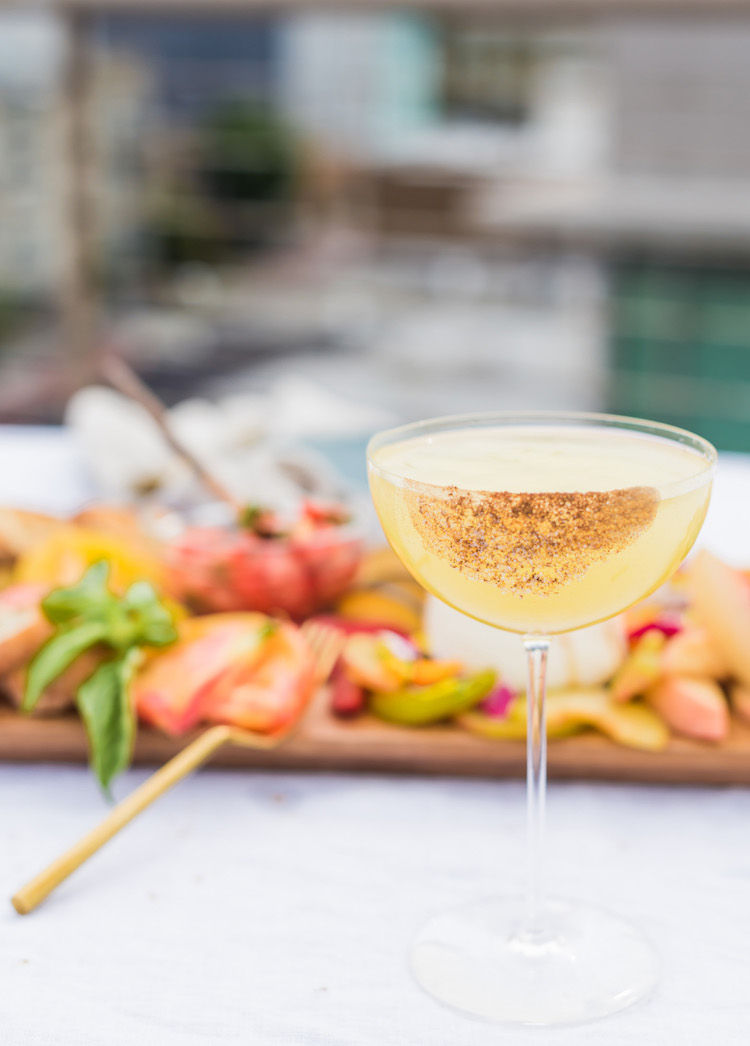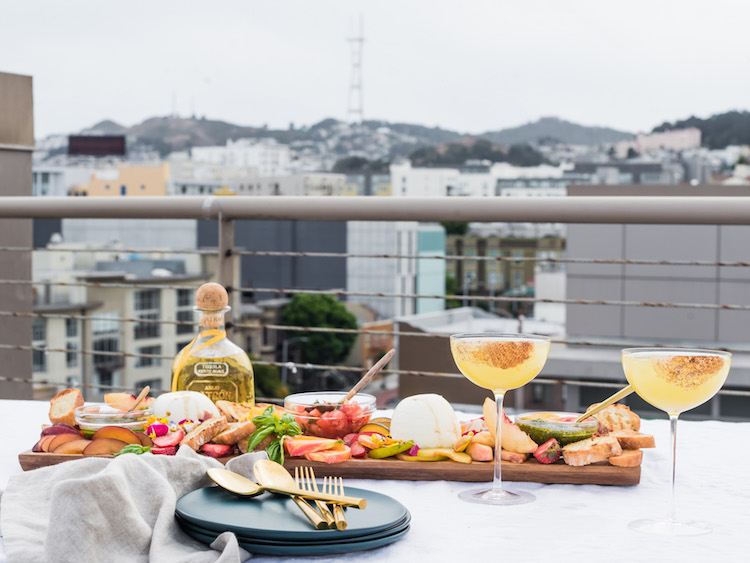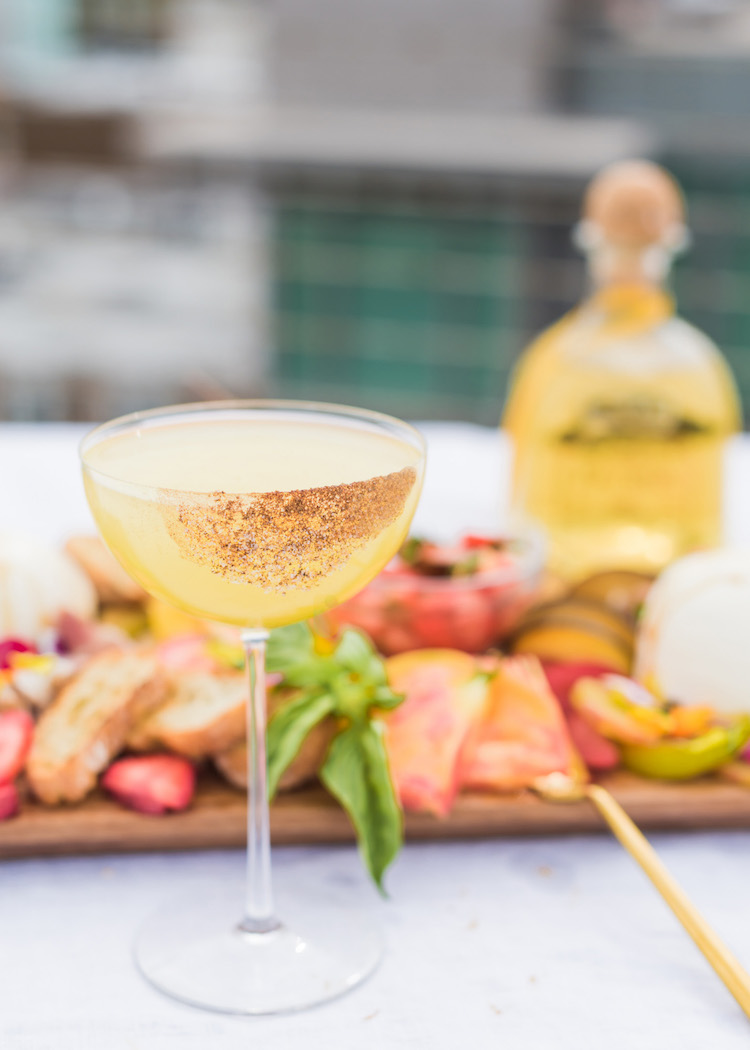 San Francisco Cable Car Cocktail
serves 1
Directions
Wet outside rim of a cocktail glass with lemon slice. Roll in Chinese Five Spice Sugar (Combine 1 part Chinese Five Spice to 4 parts sugar.) Add all ingredients (except rim) to a mixing glass with ice. Shake and strain up into the coupe.
8 oz sugar
8 ounces water
2 tablespoons Chinese five-spice powder
In a small saucepan, bring the water to a boil with the sugar and Chinese five spice powder. Turn off the heat, cover, and let cool. Strain the syrup into a jar, cover, and refrigerate for up to 1 month.
*Alternatively, you can combine Barkeep Chinese 5 Spice Bitters and simple syrup, adding 4 drops bitters per each oz of simple syrup.
This post is sponsored by Patrón.  All opinions are my own. Thank you for reading and supporting the partnerships that keep the cocktails flowing on Craft + Cocktails! And remember, the perfect way to enjoy Patrón is responsibly.