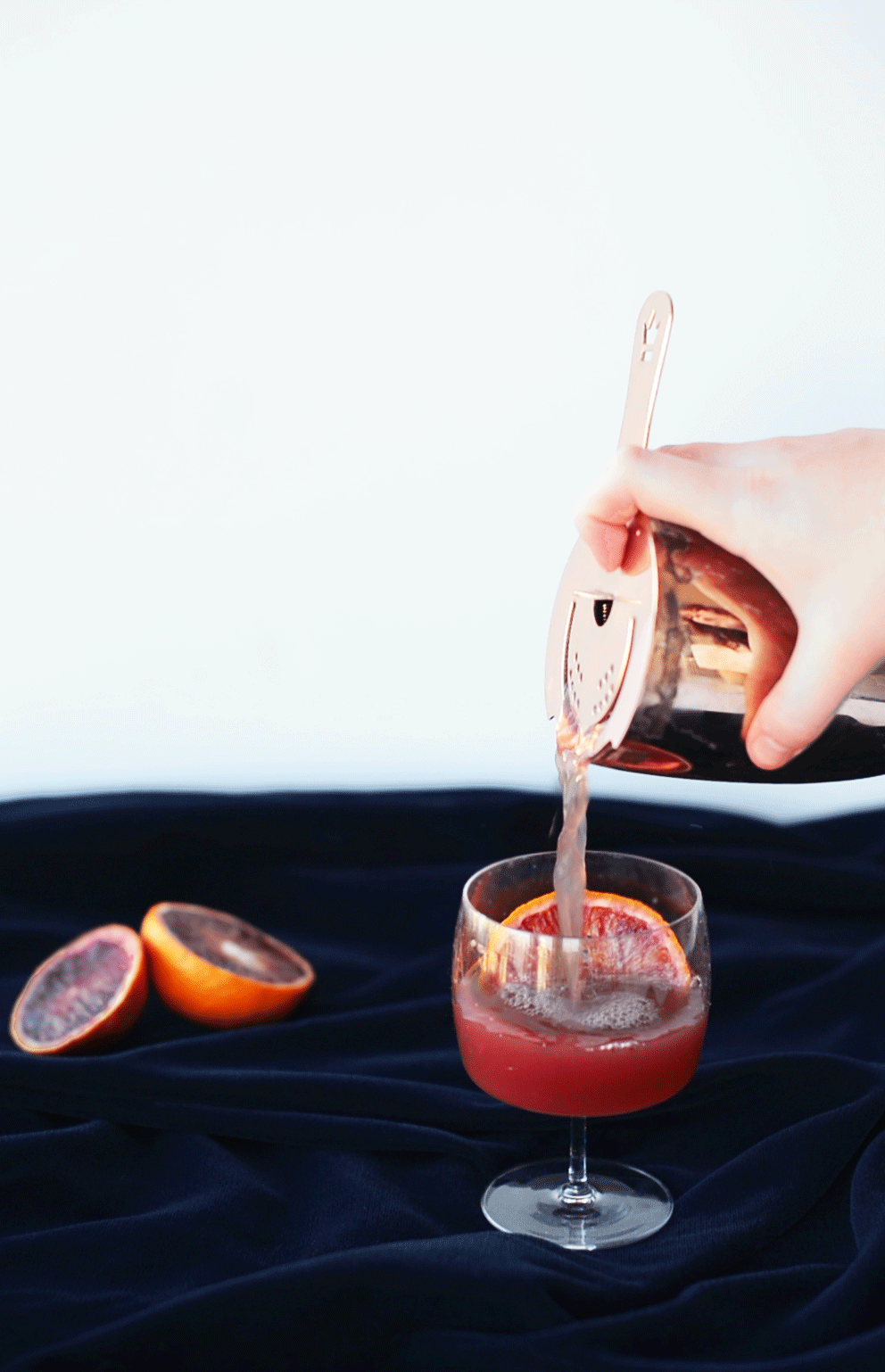 A smokey concoction laced with herbal benedictine. Blood orange juice and honey syrup give it some sweetness while aromatic bitters add spice and of course a bitter component.
Peat Repeat cocktail
2 oz smokey scotch (I used Laphroaig)
1/4 oz Benedictine
3/4 oz strained blood orange juice
3/4 oz honey simple syrup
1 dash aromatic bitters
blood orange slice, garnish
Directions
Add all but the orange slice to a shaker with ice. Shake and strain served up in a coupe glass.
This is my first cinemagraph (what the moving image above is called) I can not wait to create more!