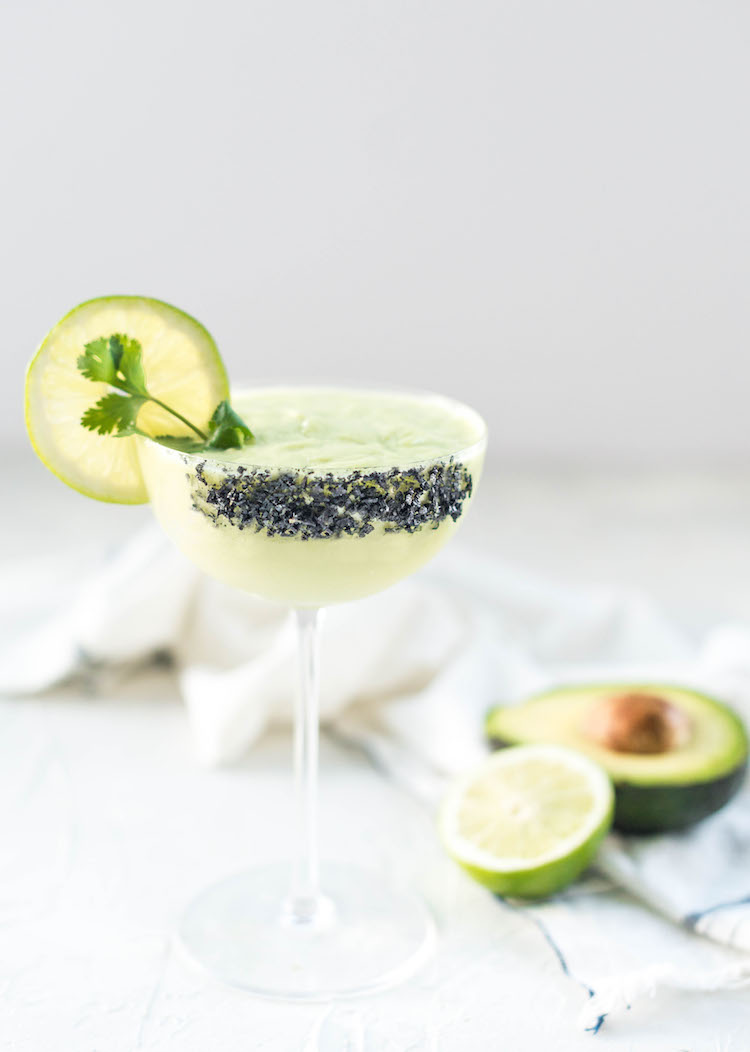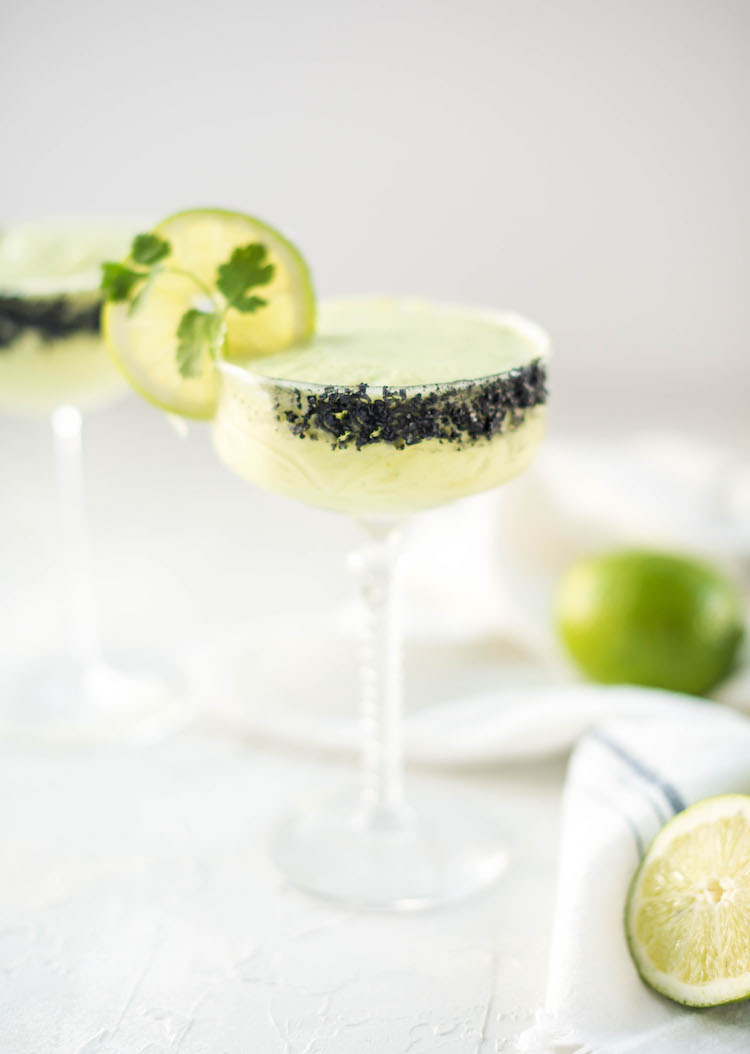 Has there ever been a better pairing then the Margaritas and guacamole?! Definitely two of my main food groups. I love this combo so much I decided to combine the two and make an Avocado Margarita! Avocados wear made to eat AND drink. If avocados in a drink makes you scratch you head and go WTF, trust me on this one folks, it's the perfect addition to a margarita. Along with some herbal cilantro and the usual Margarita suspects, this Frozen Avocado Margarita is something you are going to want to make ASAP!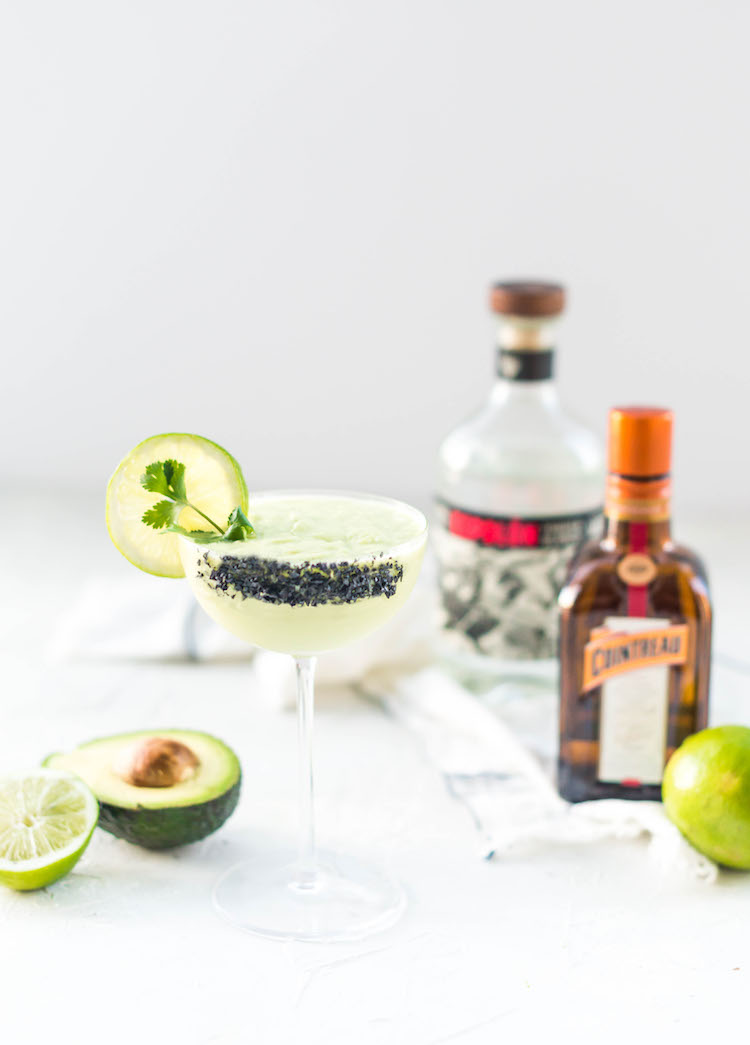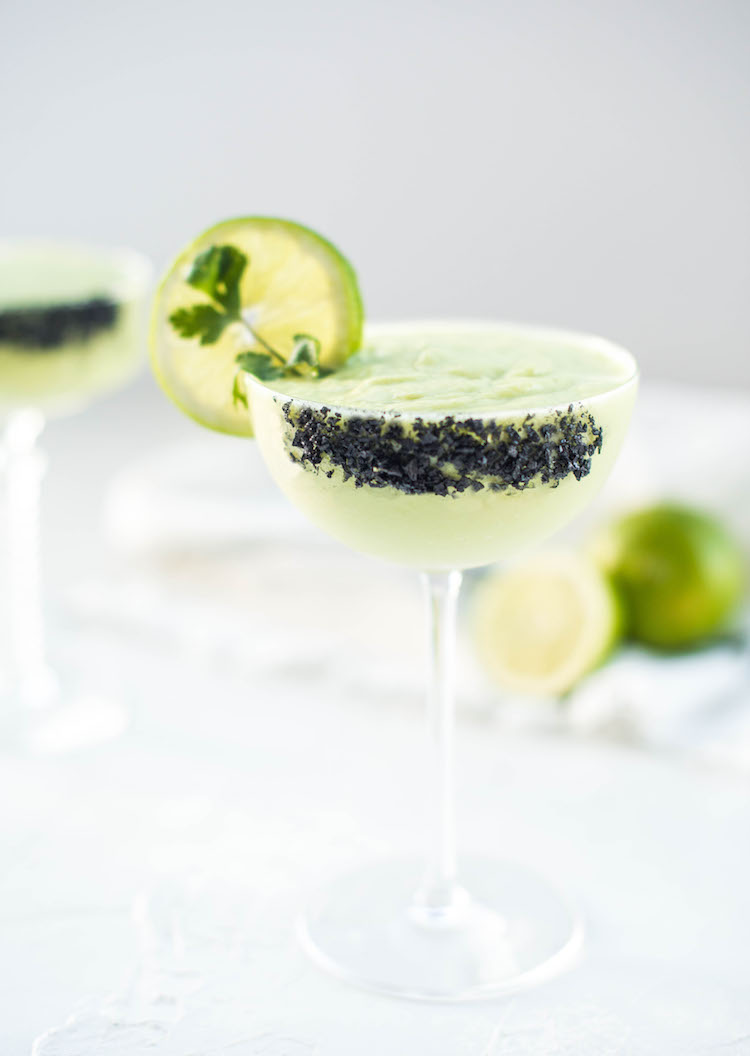 This Frozen Avocado Margarita will become a staple for Taco Tuesdays. AKA, Tequila Tuesdays in my house, ha! I tried my hand for the first time at making a video this week! So this cocktail has blood, sweat, and LOTS of tears in it. Oi. There are so many people that make videos look so flawless, but man, they are haaaaard, and time consuming, aaaand I love them! Because I am a self hating masochist, thats why. But really, I do love the challenges this new art form brings. It has been an extreme learning curve this week learning how to shoot and edit video. I was originally just going to use this Frozen Avocado Margarita as practice, but I think it turned out semi-decent so I am sharing it anyway! I have been learning to be ok with not having everything perfect (totally type A when it comes to my work) and I see so many flaws in this video, but I figured it's still good to put out in the world because it's will be good as a reference point down the line to see how I grow it's also one damn delicious cocktail! (scroll to the end for the video)
I used a Vitamix blender for this, but any ol' blender will do as long as it can full crush ice. You don't want ice chips in this drink, the creaminess the avocado gives is off the charts and you don't want to mess that up. Avocados don't lend too much flavor, but rather give the drink great texture and creamy consistency without any dairy. Avo magic. I have a few ripe avocados I was planning to make into a healthy grain bowl, but f' it, I am making a round of these!
FROZEN AVOCADO MARGARITA
serves 2
glass: margarita glass, coupe, or steamed glass
tools: hand juicer, blender, jigger
1 avocado, pit removed
4 ounces blanco tequila, I used Espolon
1 3/4 oz lime juice
1 1/2 oz Cointreau
3/4 oz agave
30 cilantro leaves
2

 

1/2 cups ice
garnish: black lava sea salt (or regular course salt), cilantro sprig, lime wheel
In a blender add avocado first. Add the cilantro leaves followed by the liquid ingredients. Add ice to the blender. Blend until smooth. Add black salt to a plate. Take lime left over from juicing and run along the rim of half a coupe or steamed glass. Rim the glass with the salt. Pour the blended margaritas into the glasses. Garnish with lime wheel and sprig of cilantro.
I would love to hear what you think of my first video! Either comment on the video or here on the post. Here goes nothing…