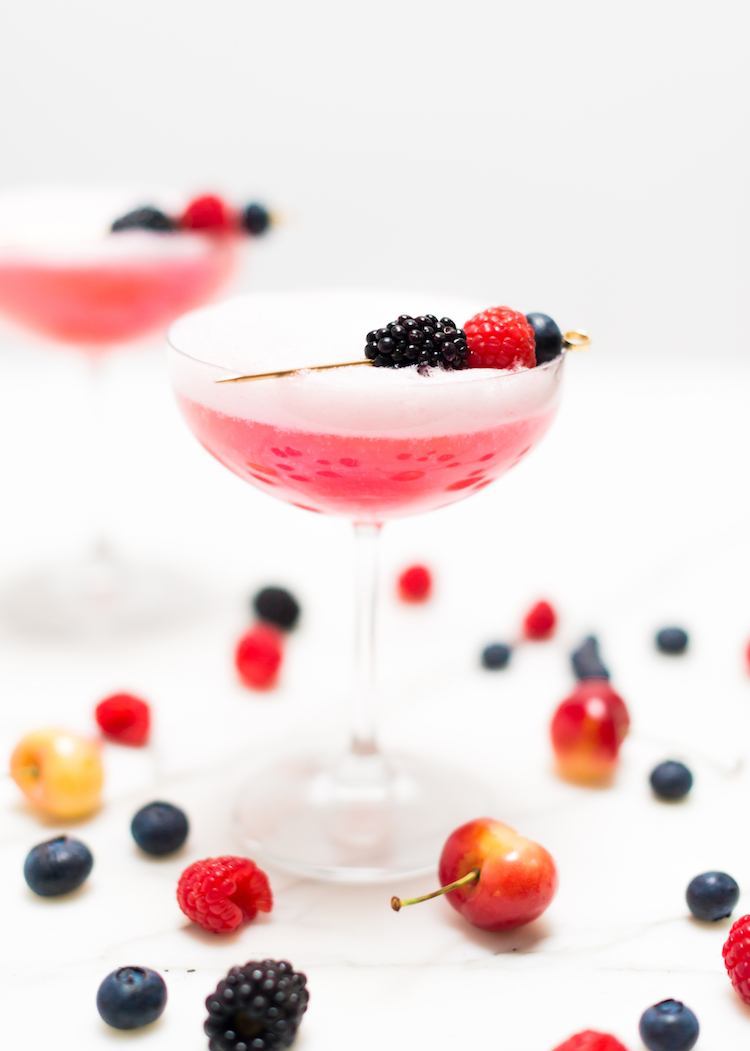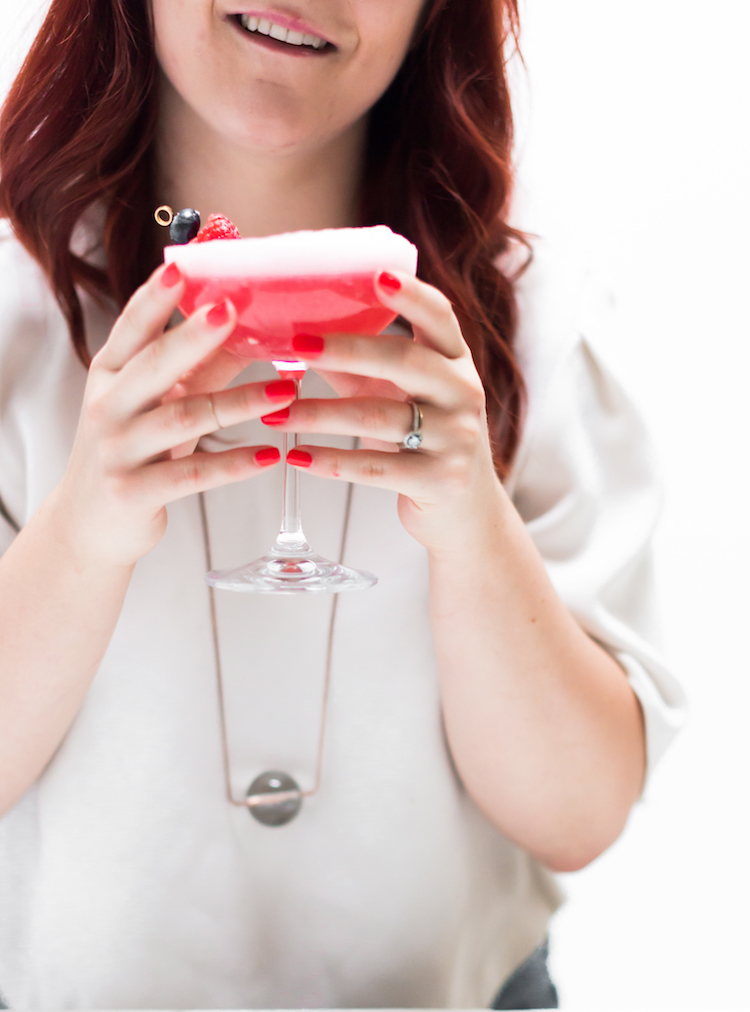 I took some of the best summer has to offer and put them in one cocktail! Pump berries, citrus, tart sweet cherries + summer's favorite spirit, gin come together in this smooth and almost to easy to drink (I downed it in what must have been minutes.) Meet the Cherry Berry Sparkler!
---
When the weather heats up this time of year (ever where else except SF that is, which gets cold, go figure!) You want something that's light, easy to sip on + keeps you cool and buzzed (mandatory  for sippin by the pool, amirite?!)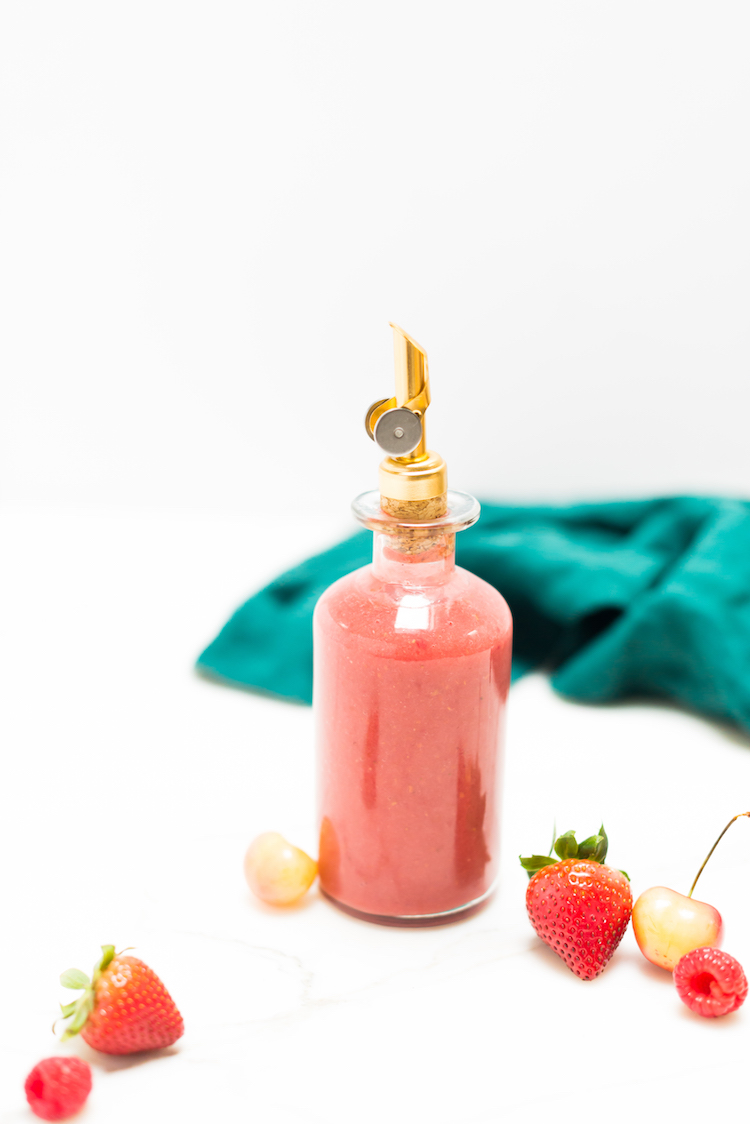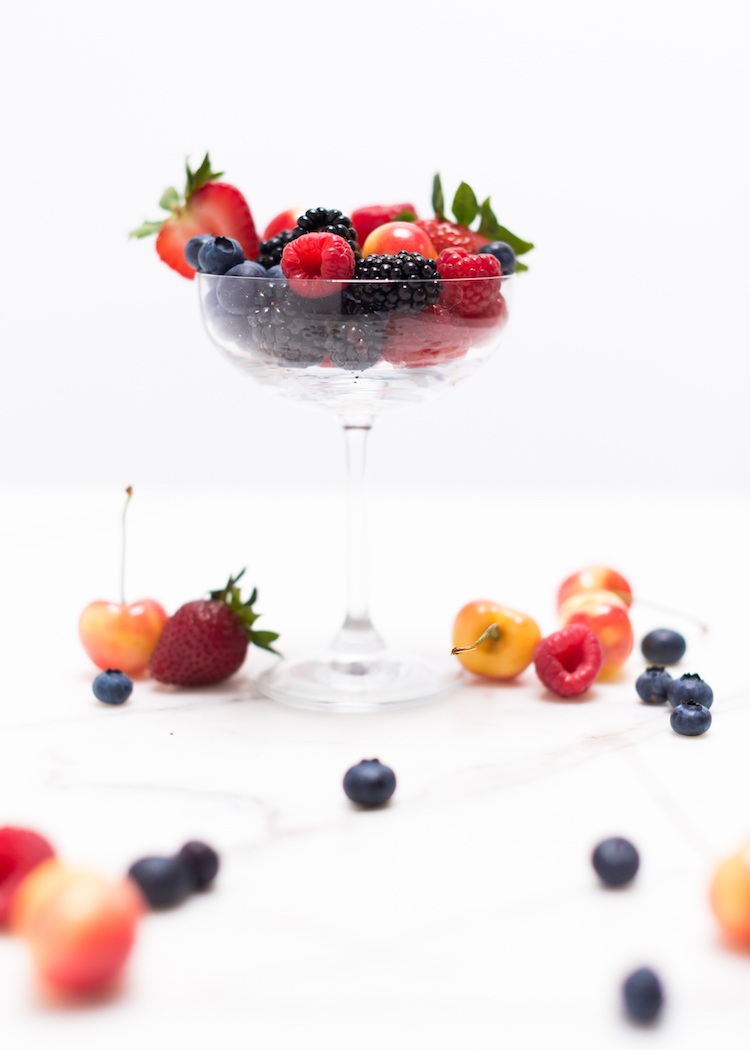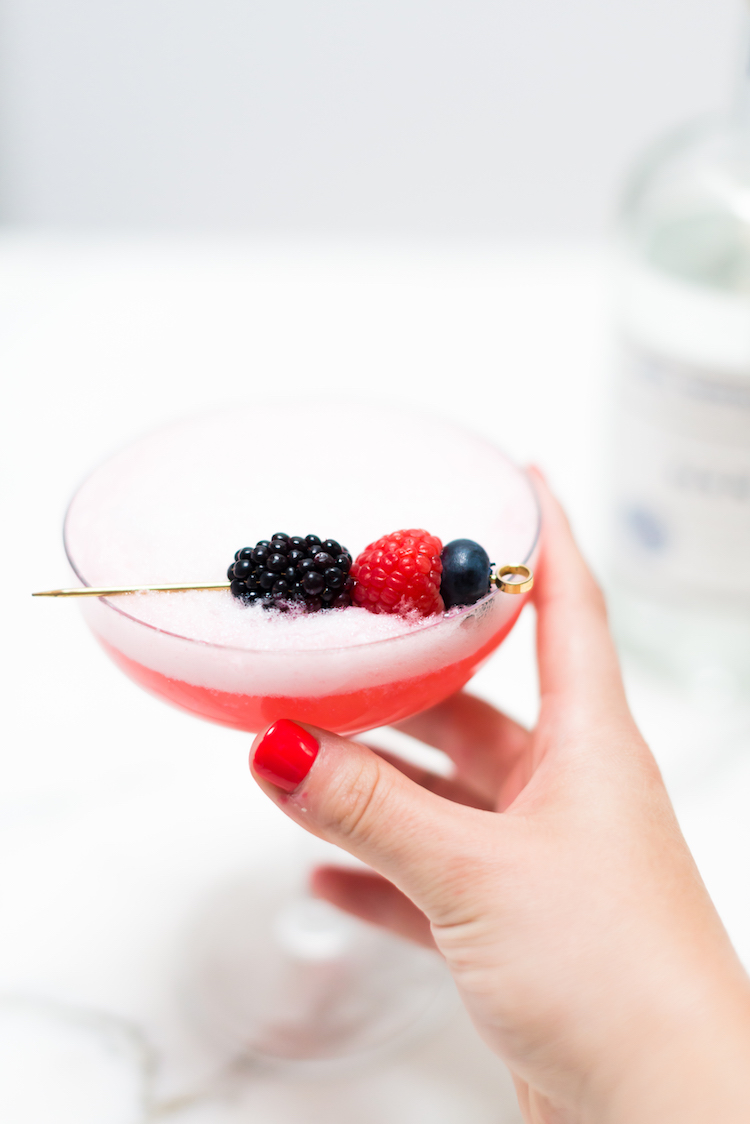 This is an all summer long type drink, but it's perfect for the 4th coming up, it is red, white, and  blue after all! This would surely be a hit at the BBQ, pool party, or picnic you are headed to on Monday.
It's pretty easy to whip up, just takes a planning ahead to infuse the gin (if using the quick infusion method I talk about here) or if you want lots of bright blueberry flavors, infusing for a while longer and making cocktails for next weekend! Also, you'll need. a blender to purée the other fruits into a sweet + tart mixture that's not only great for cocktails, but for adding to tea, lemonade, or topping on Sunday mornings waffles- oh heck yeah it's so good I'll put it in anything!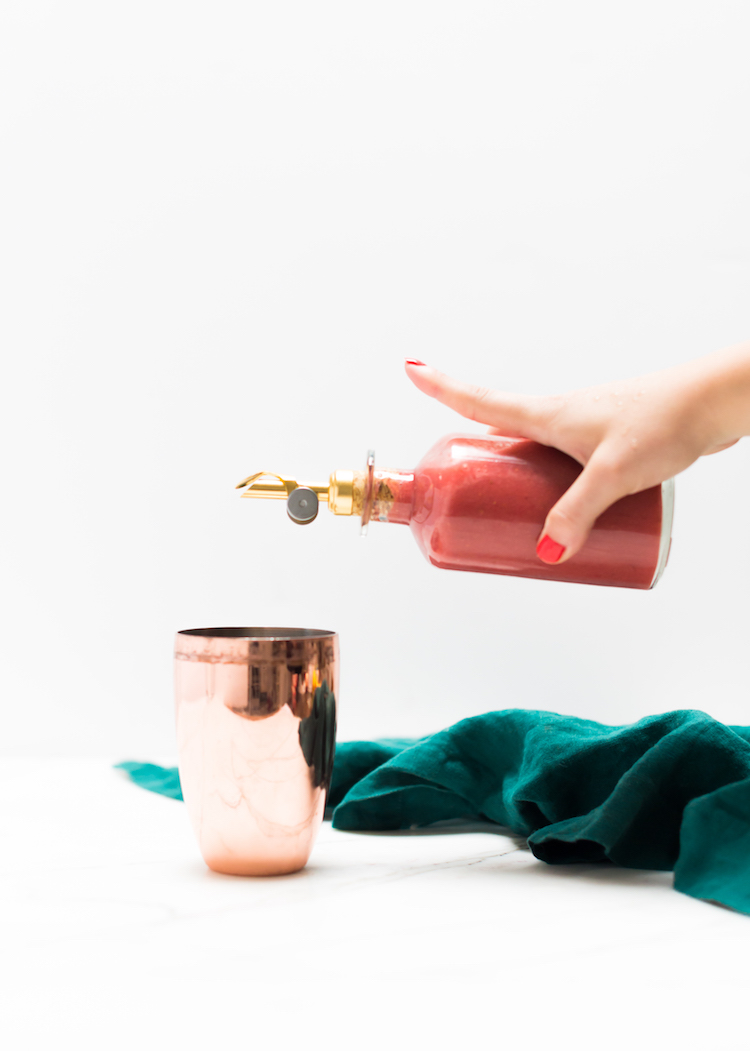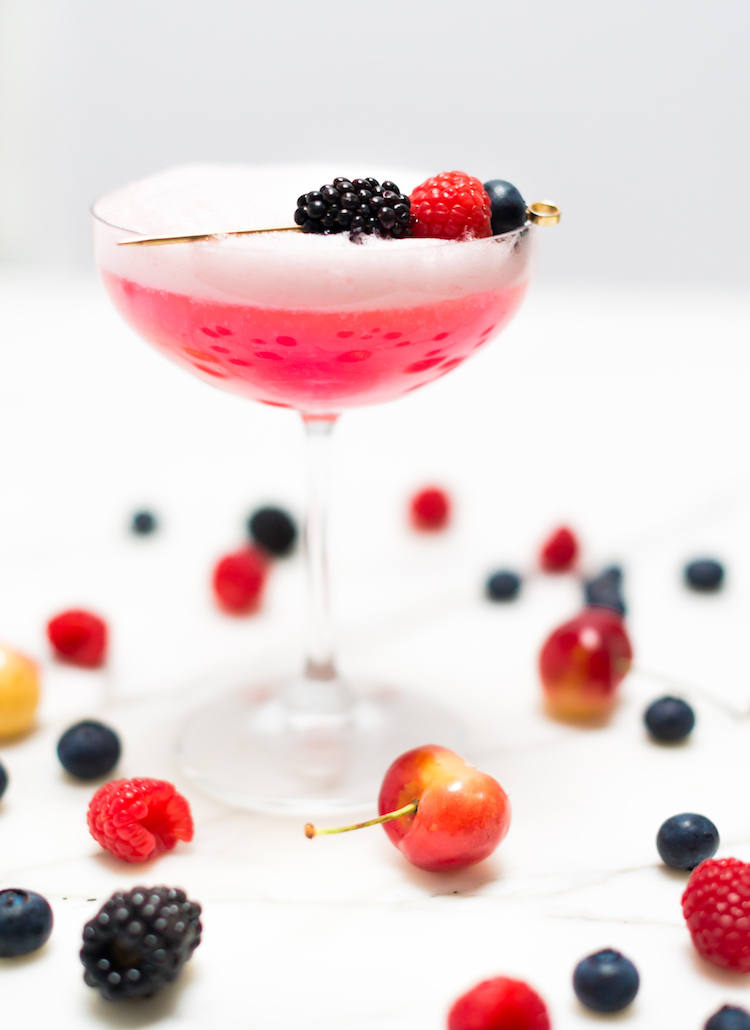 Along with the purée I made an infused gin using blueberries and blackberries! An infusion is super easy, don't let it intimidate you. Just throw in some ingredients with your booze of choice, let it sit, that's the hardest part, strain + then you have yourself some delicious flavored booze, no artificial crap here!
I wanted to keep the cocktail this pretty redish pink color so I added the blueberries + blackberries to the gin rather than in the purée or muddling. The gin is a beautiful purple color, but doesn't impart as much color as the berries would in other forms. You also have a delicious infused gin to add to other summer cocktails. I'm thinking blueberry blackberry Gin Mules! What about you? What else would you make with the gin?!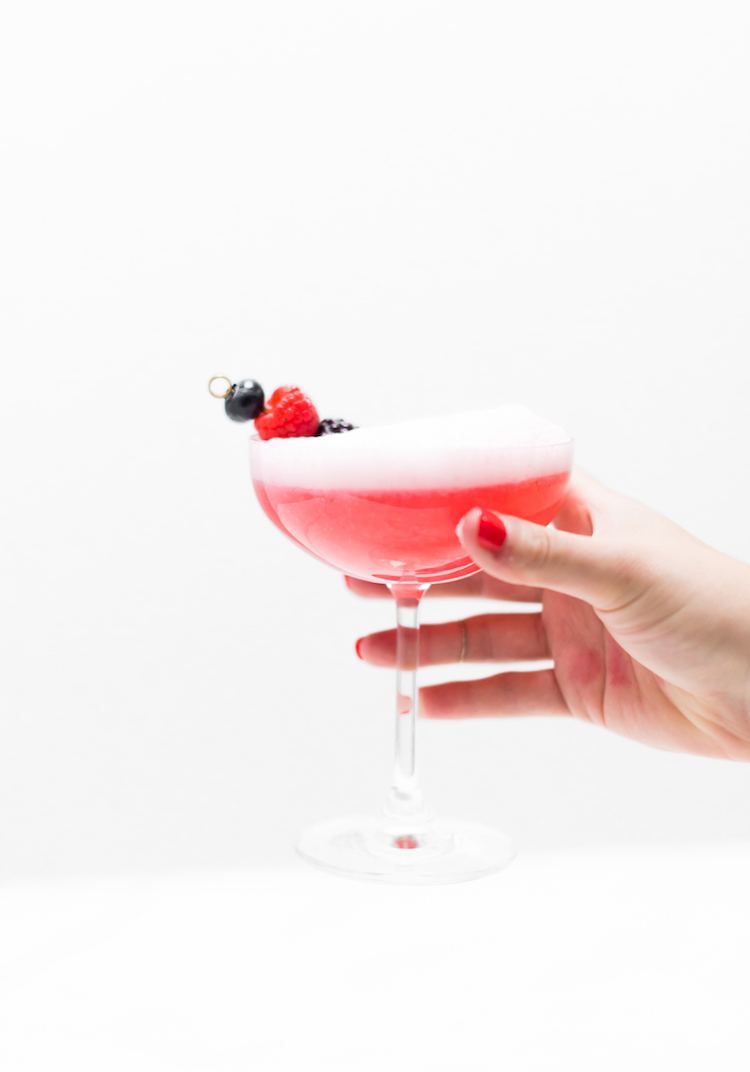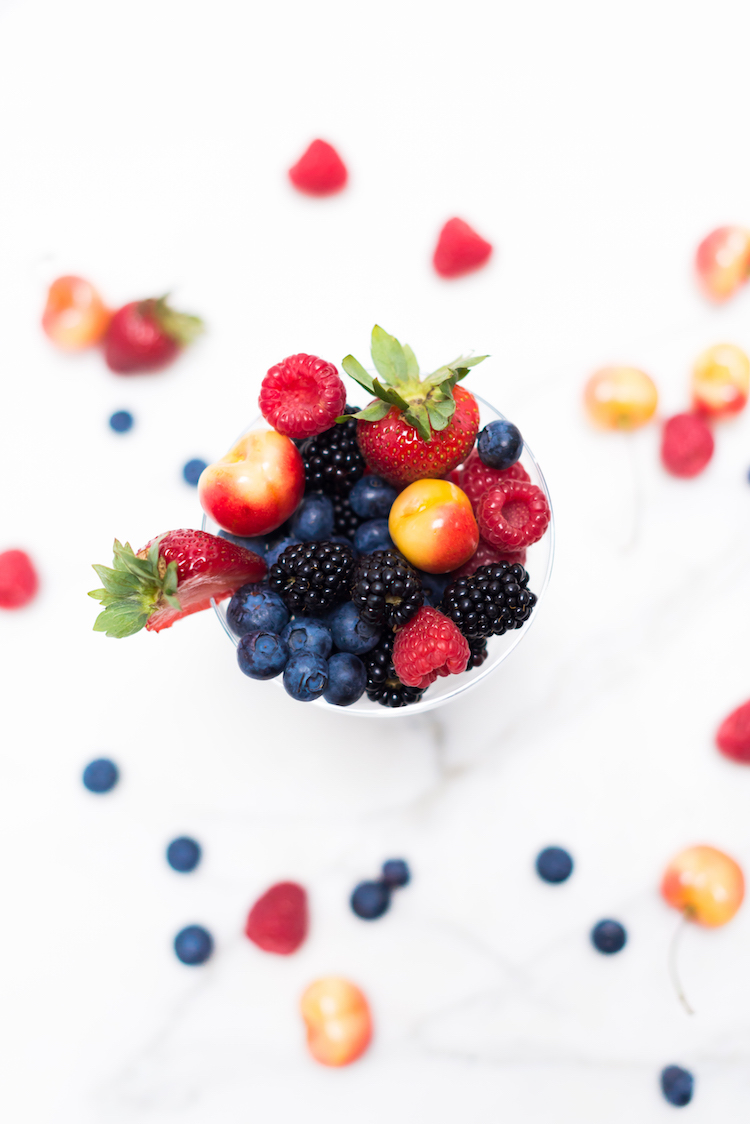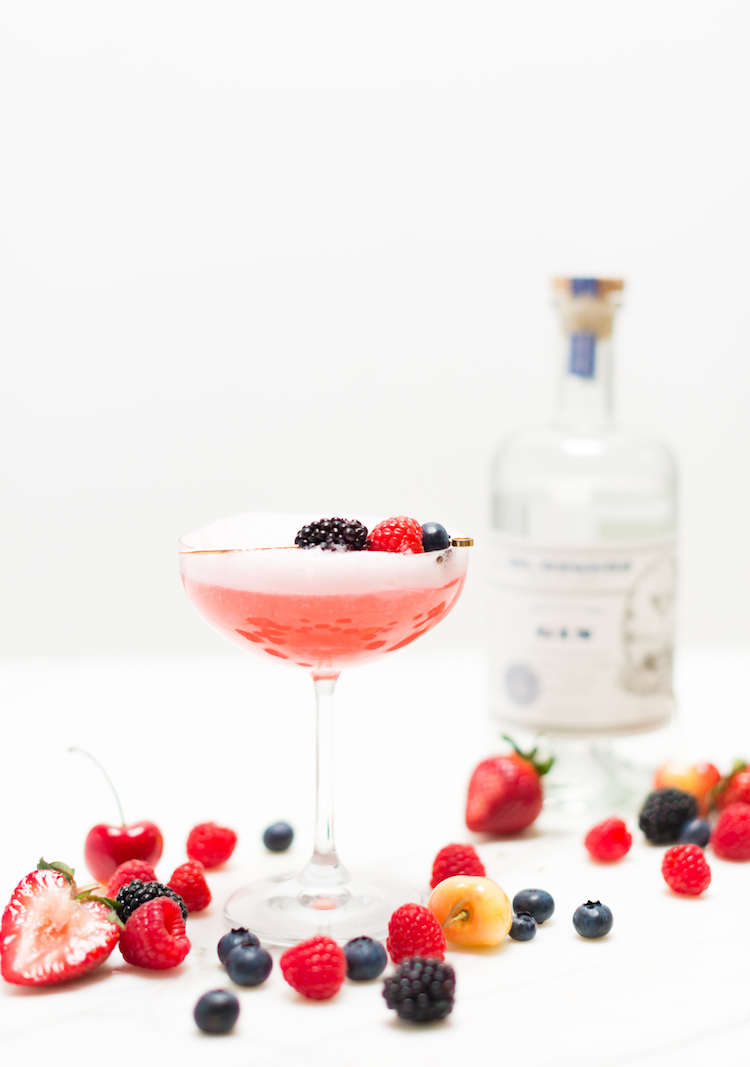 Cherry Berry Sparkler
1 oz extra dry champagne
3 oz strawberry raspberry cherry puree (recipe below)
1/2 oz lemon juice
1 egg white
blueberry , blackberry raspberry for garnish
Add all ingredients except for champagne into a shaker with out ice and "dry shake" to emulsify/foam the egg whites. Add ice to the shaker and "wet shake." Strain into a coupe glass. Slow top with champagne. Garnish with skewer of berries.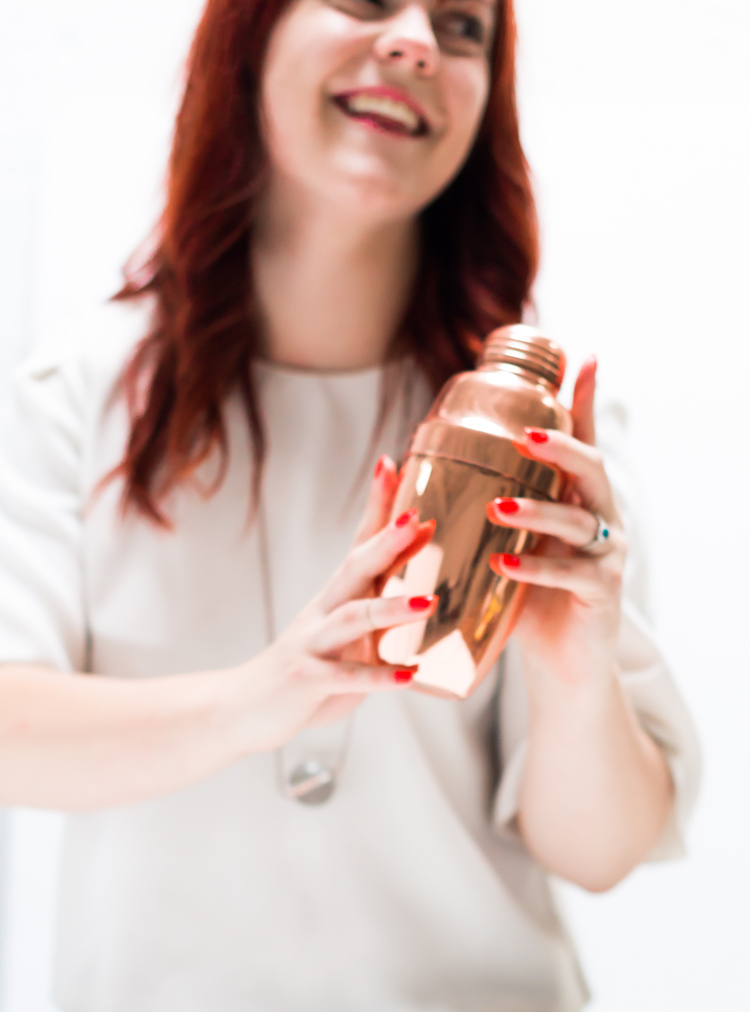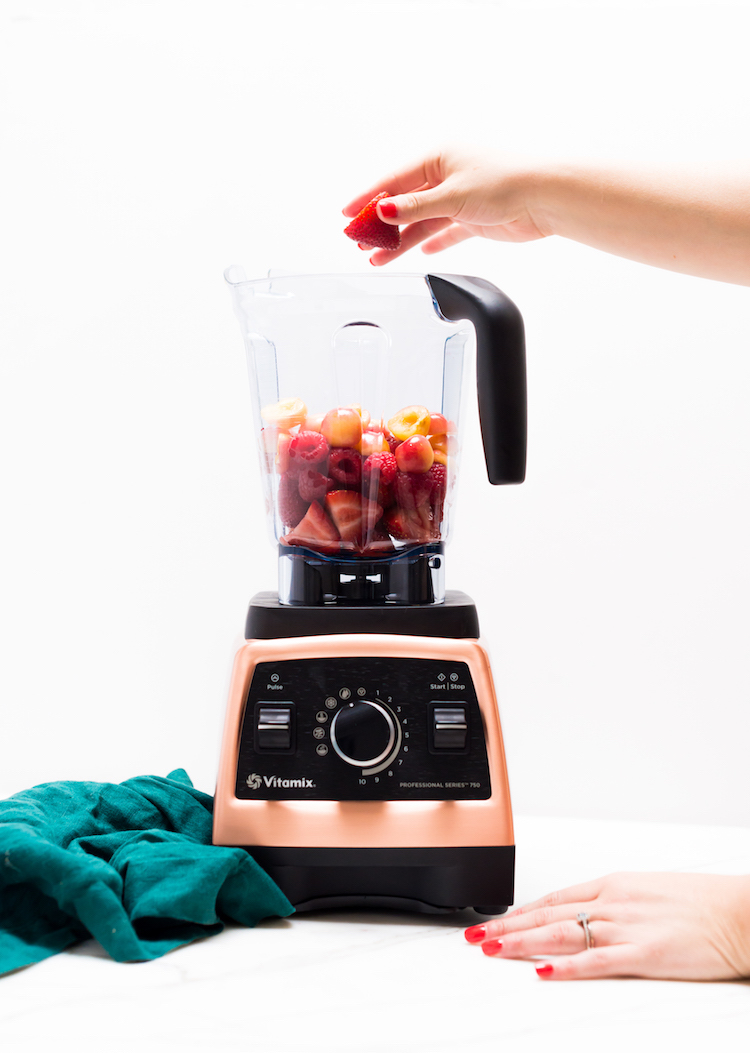 Strawberry Raspberry Cherry Pureé
3 cups cherries, chopped + pitted (I used Rainier Cherries)
2 cups strawberries, chopped
2 cups raspberries
squeeze of lemon juice
Combine all in a Vitamix or blender + blend. Strain into a jar and store for 2-3 weeks in the fridge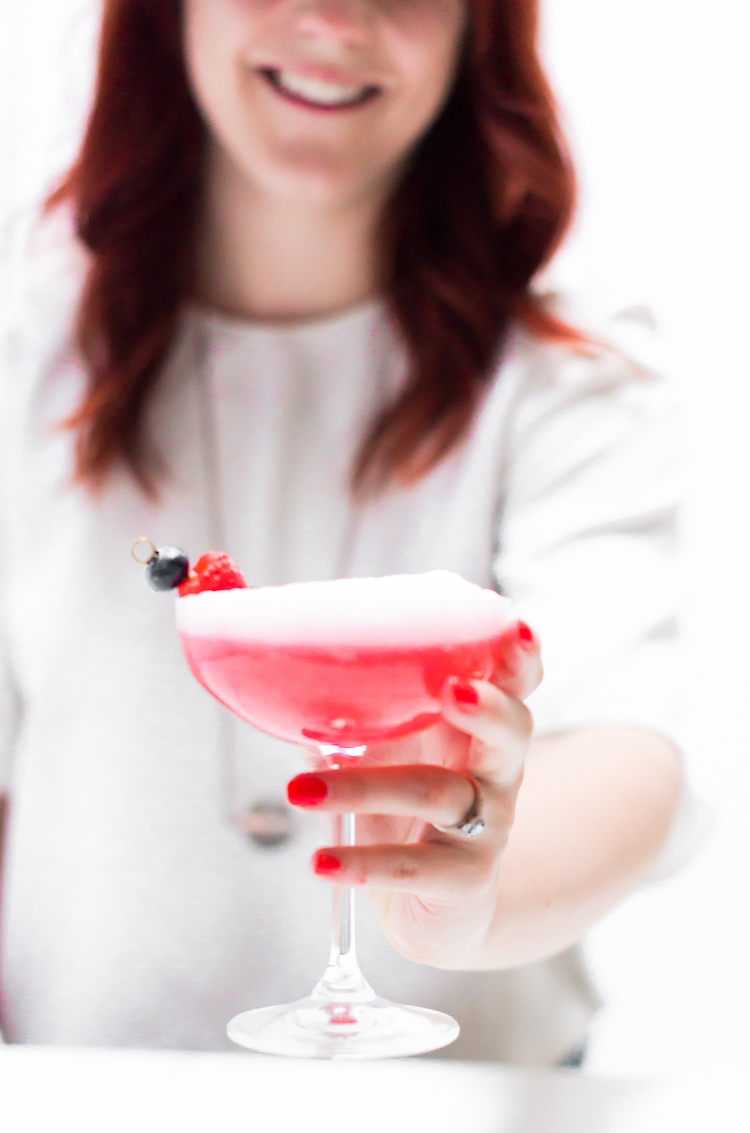 Don't forget if you make any of my cocktails, let me know what you think! You can also tag them with #craftandcocktails so I can what recipe of mine you've mixed up, I always love to see that!
Copper Vitamix c/o Vitamix  |  necklace similar here  |  top similar here  |  coupe glasses