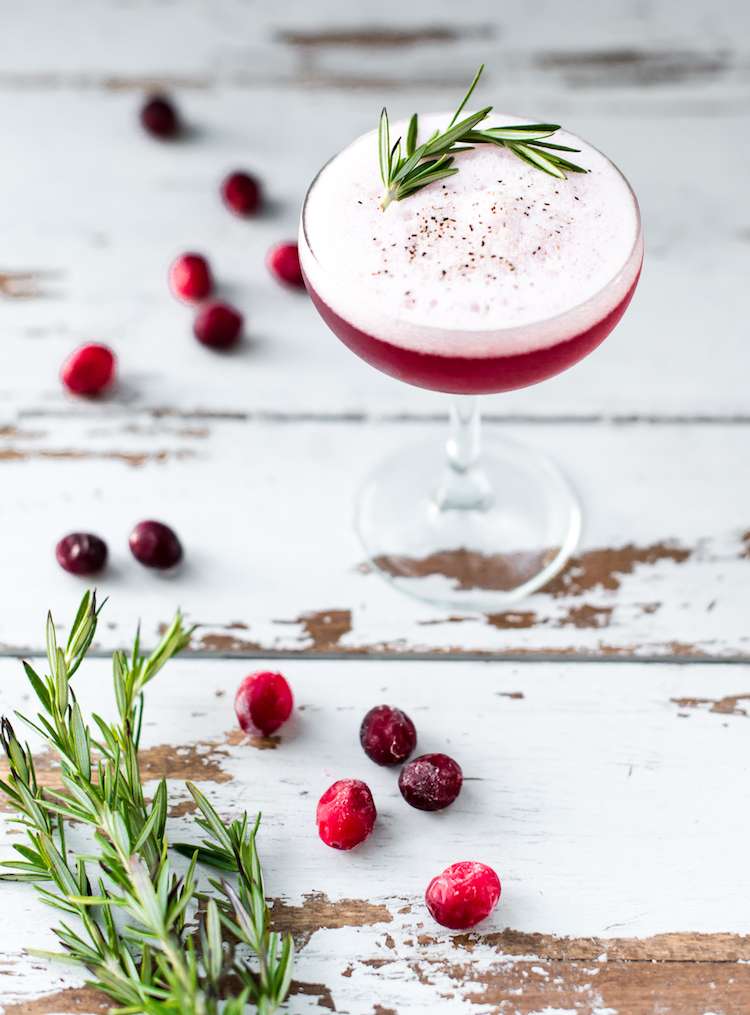 Summer might have an abundance of fruit, but what fall lacks, it makes up for in it's rich flavored produce. Pomegranates are packed full of bright notes while persimmons have an earthy, sweet profile. My favorite fruit of fall might just be cranberries though. Not only are they great for you health wise, their tart temperament can slice through rich dishes and drinks, but can be mellowed with a bit of sweetness. This Pepper & Berries is my fall take on a pisco sour made with Singani 63 featuring a homemade fresh cranberry syrup.
If you have never heard or tried Singani (what are you waiting for?) you can read about it here. The airy floral and fruit forward notes of the muscat grape spirit pair well with cranberry while a touch of black pepper gives it intrigue and spices up the tipple. The tartness from cranberries gets you salivating, perfect to sip on prior to indulging in a Thanksgiving feast. And a few of these will help get you through event he roughest of family conversations, just saying! Happy imbibing and happy Thanksgiving!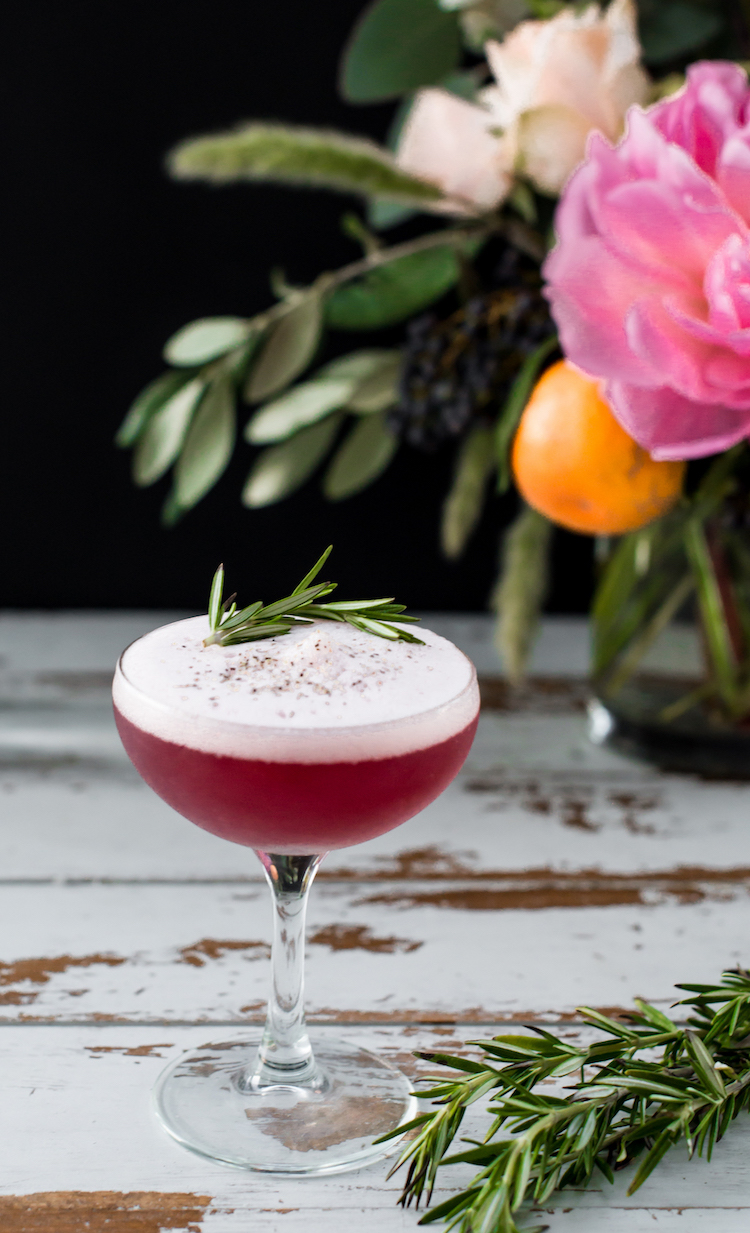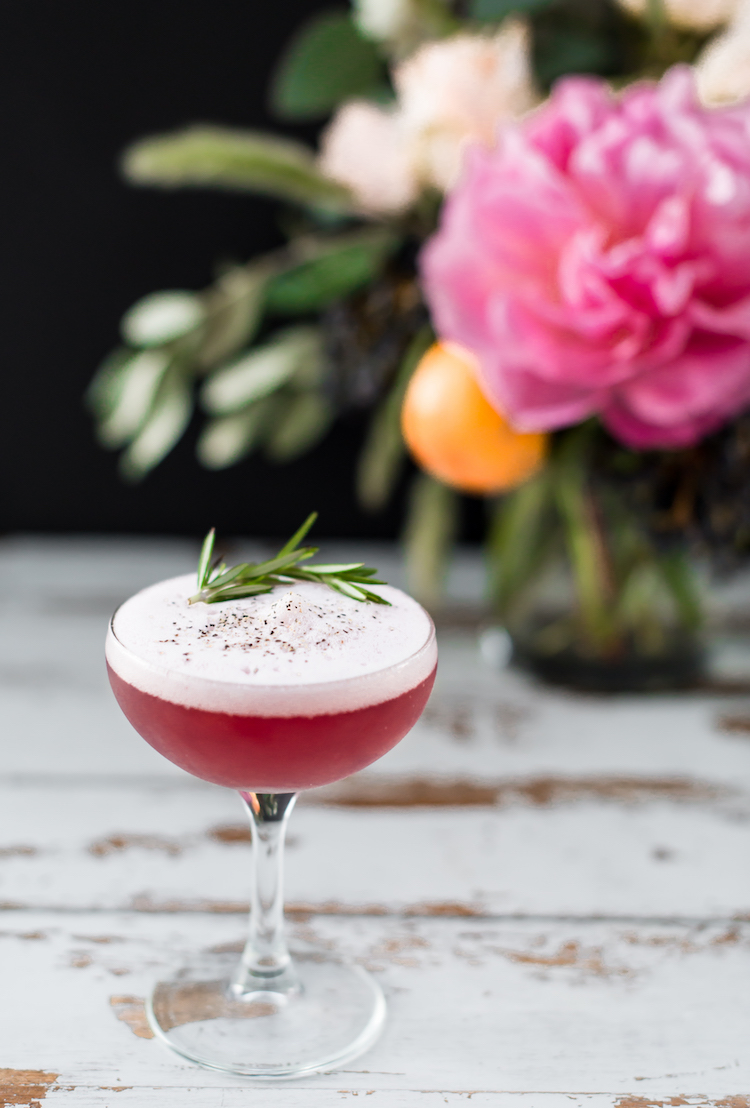 Pepper + Berries
2 1/4 oz Singani 63
3/4 oz cranberry syrup (recipe below)

3/4 oz lemon juice

1 egg white

2 dashes black pepper

1 pinch of salt

1 rosemary sprig 
Rub rosemary sprig on the inside of a coup. Combine Singani, cranberry syrup, lemon juice, egg white, 1 dash of black pepper, and pinch of salt in a shaker with out ice. Dry shake. Add ice and shake. Strain into the coup. Garnish with rosemary sprig and dash of black pepper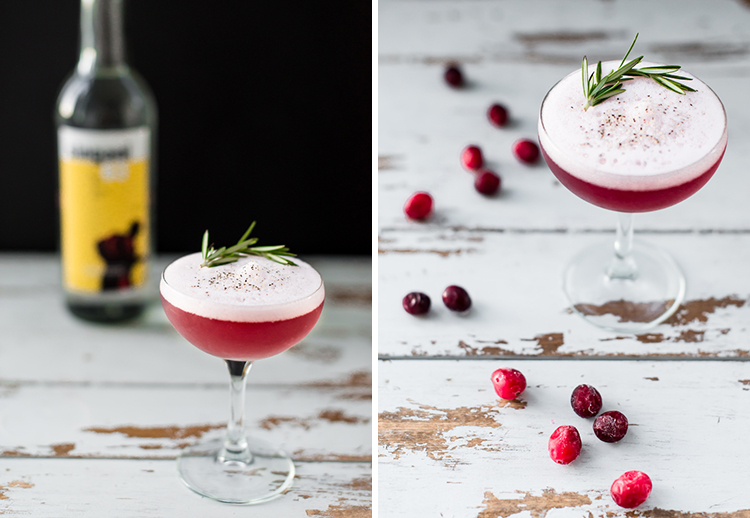 Cranberry Syrup
1 cup sugar

1/2 cup water

1 cup fresh cranberries
Combine sugar and water in a saucepan on high. Once sugar is dissolved, add fresh cranberries. Bring to a boil and turn to low to simmer for 10 minutes. Take off heat and let cool. Double strain into a jar and store in the fridge for 2 weeks.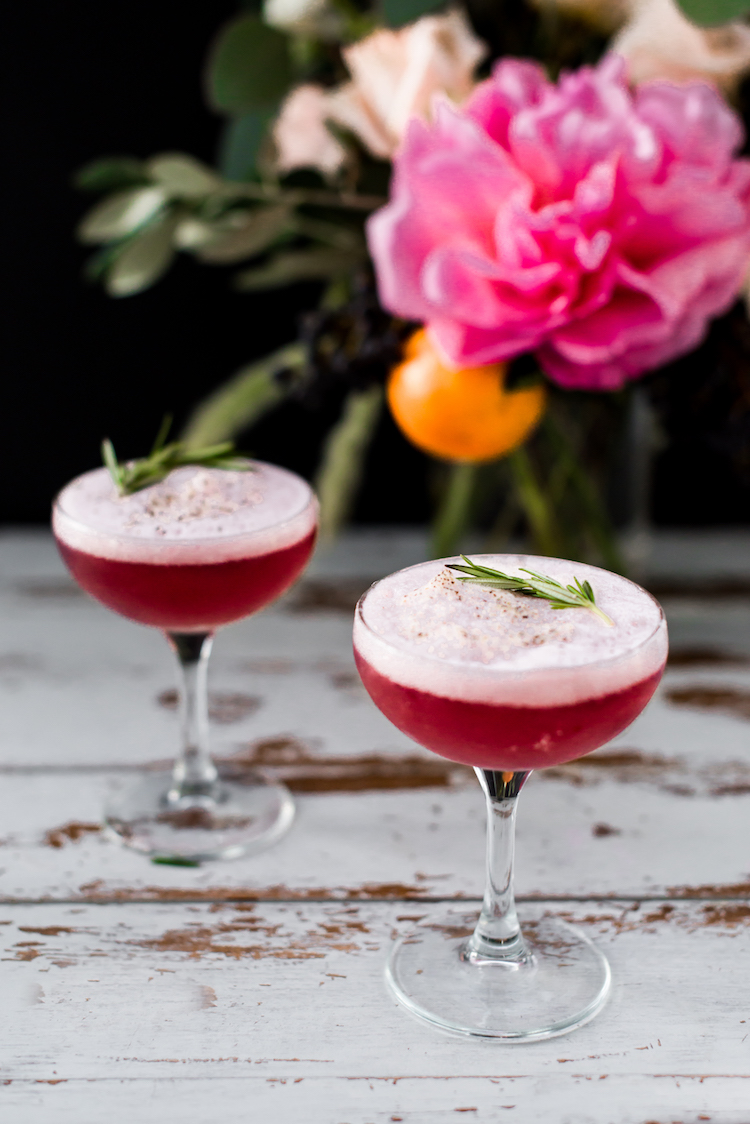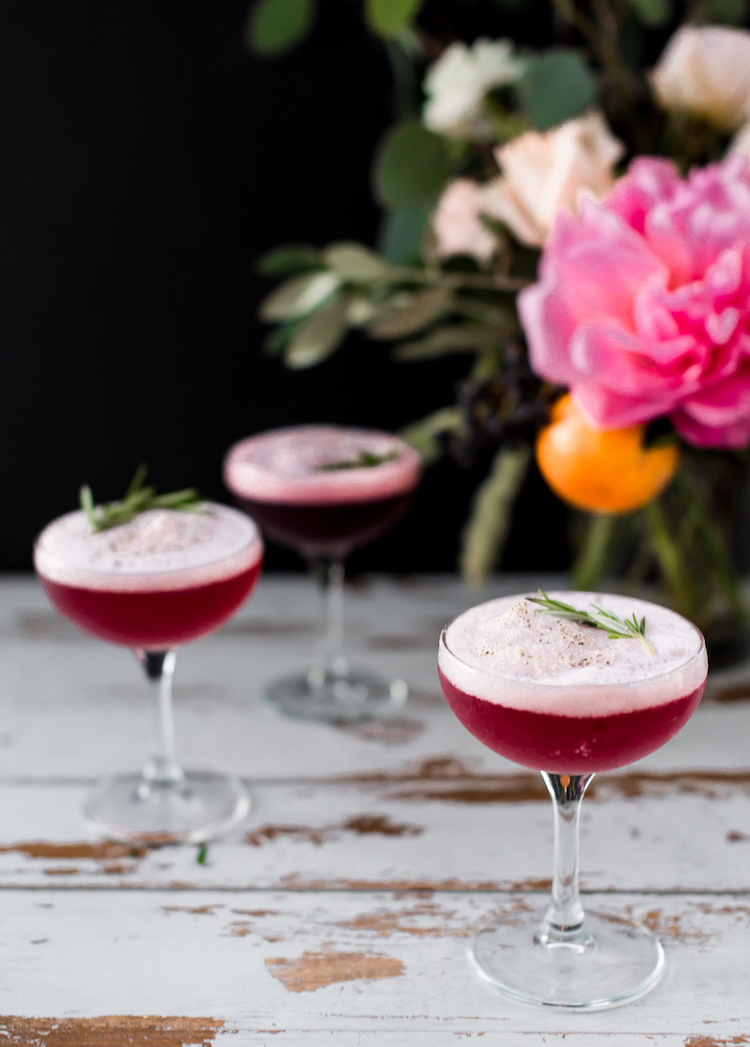 This post is sponsored by Singani 63. All opinions and recipes are my own. Thank you for reading and supporting the partnerships that keep the cocktails flowing on Craft & Cocktails.