What is it about fall that is so wonderfully peppered with nostalgia? First days of school, jumping in piles of leaves, bundling up in layers, or simply new beginnings?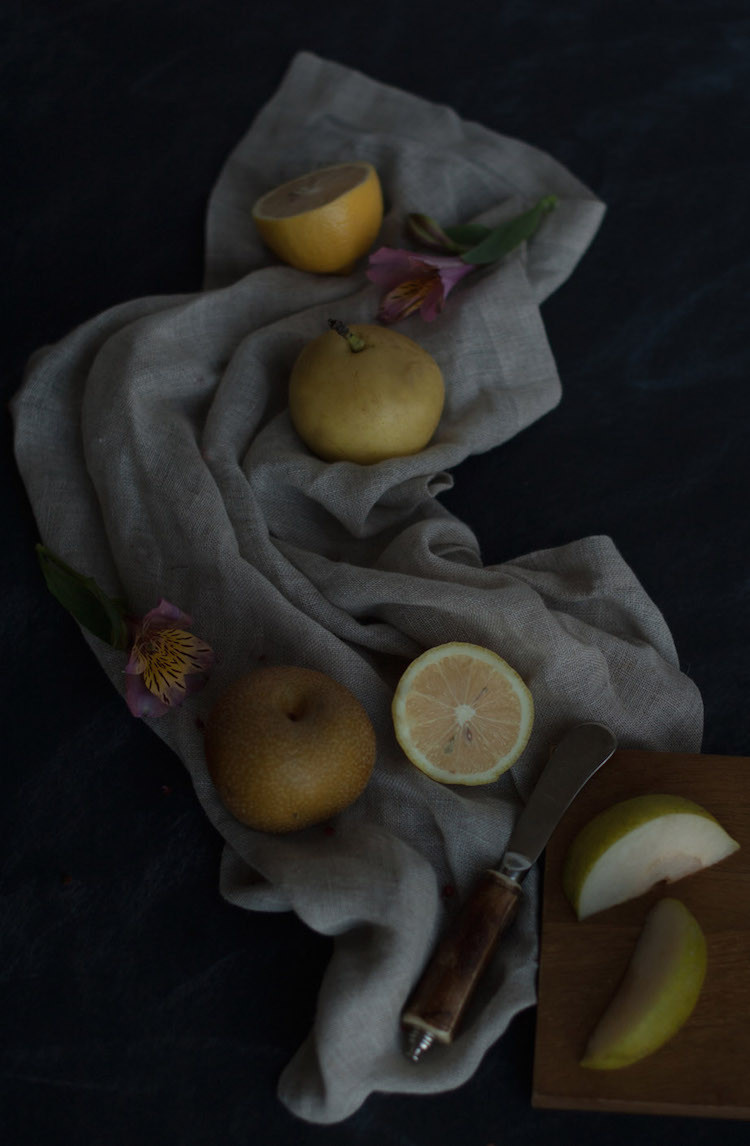 Whatever the case may be, this it's time to start thinking cozy and that goes for cocktails as well! Summery fruits are disappearing left and right, but that's no reason to fret. Fall has a wonderful bounty of fruits and vegetables that just beg to be muddled, infused and juiced!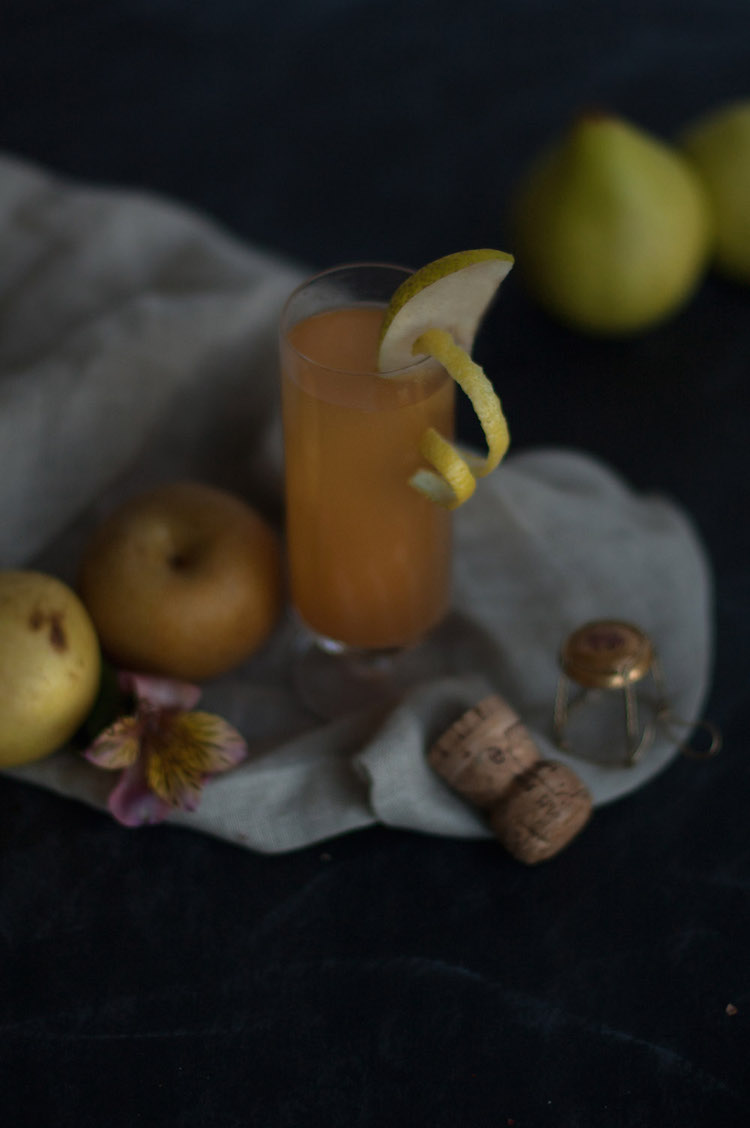 Asian Pears are prevalent over the next couple months, so take advantage of these mighty fruits. Tart, sweet, and crisp they go just as well in a tart as they do a cocktail. Paired with one of my favorite fall spirits, St. George Spiced Pear Liqueur, they make one mean but oh-so-nice drink!
Get my recipe for the autumnal take on the French 75 over on Jojotastic.
Original photography, styling, and recipe by me for Jojotastic.