There are two tribes when it comes to Hot Buttered Rum. You have the butter only people, and you have the creamy batter people. Which one are you? I have one foot on either side of the line so I'll be providing recipes for both versions of this buttery, spice-filled winter drink!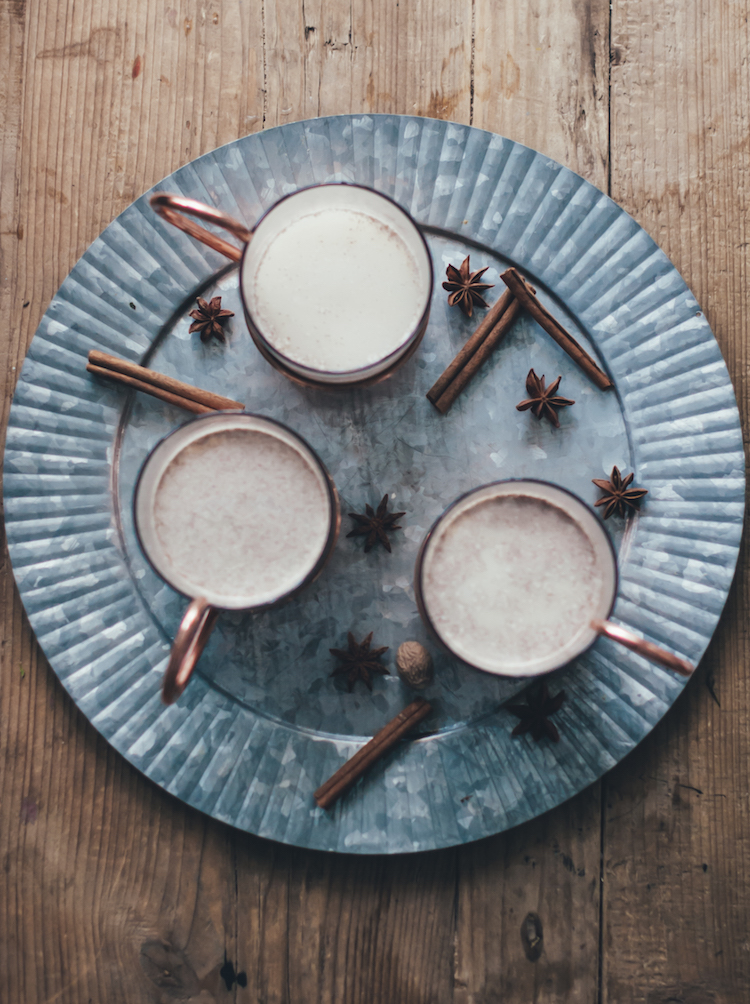 Today, I am starting off with the batter version of the Hot Buttered Rum. It's creamy, rich and oh-so-good! There are pros and cons to each version so let's get the cons out of the way for the batter first: It doesn't have as rich of a butter flavor because of other ingredients compared to the other version. Butter almost takes a backseat to the other added itens. On the other hand, the pros are pretty good and delicious and kind of out weigh the cons!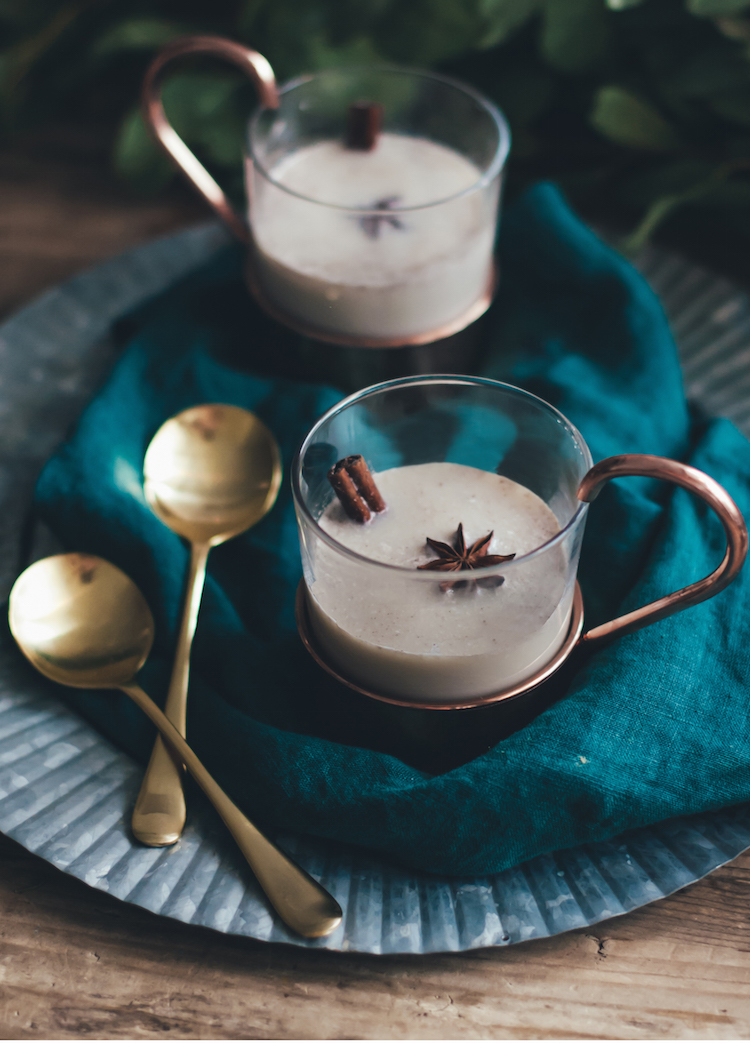 The batter is made with a base of ice cream (oh yes) lots of sugar (2 kinds) and a handful of spices. The ice cream gives it a decadent creaminess blended with the butter and sugar. Be sure to use good quality ice cream, organic if you can, it makes all the difference here. Indulgent? Heck yes, butter and ice cream, but just do it, it's the holidays!
This recipe makes for quite a few cocktails, so you will be drinking Hot Buttered Rums well into the new year. Come summer, you can even go to town on the batter with a spoon!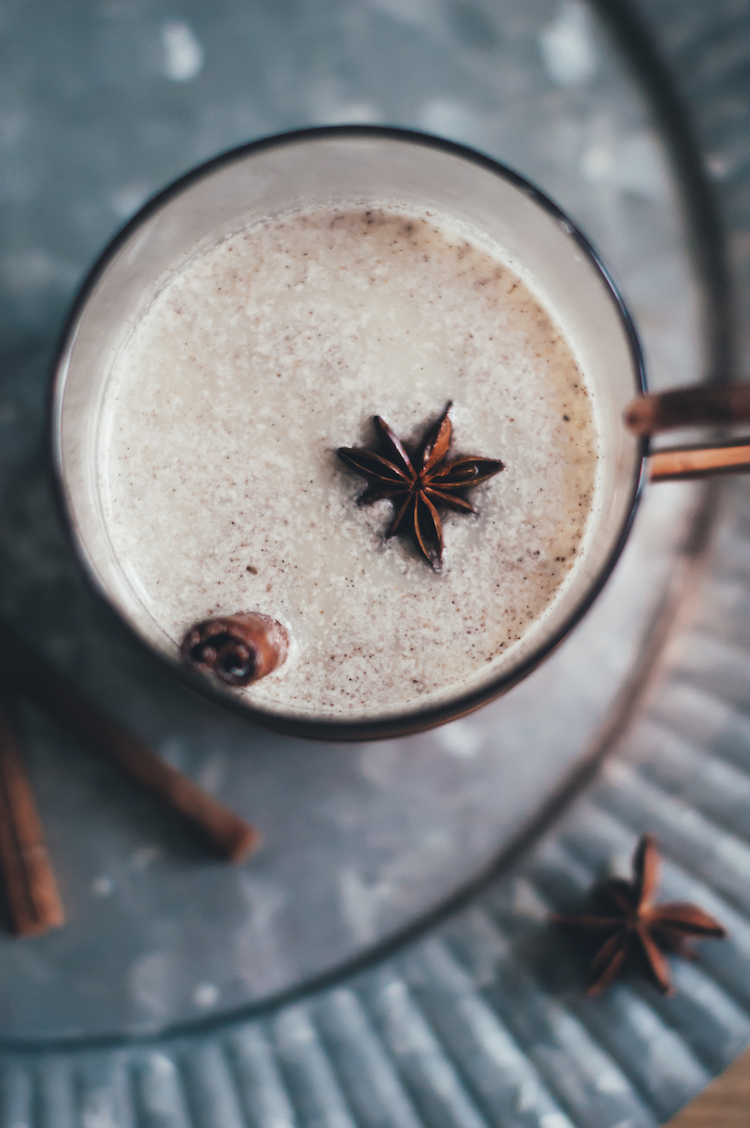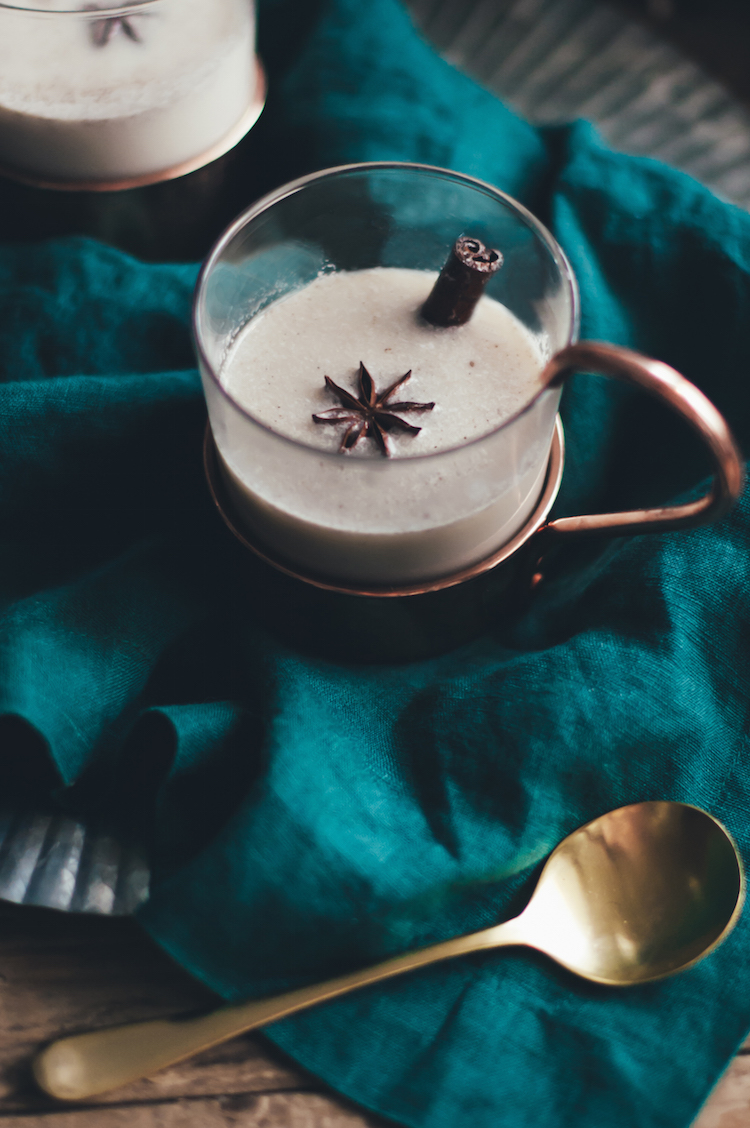 Hot Buttered Rum with Batter
Scoop 1 1/2 – 2 tablespoons of the batter into a glass depending on how rich you want the drink to be. Pour in the rum and top with the four ounces of hot water. Sprinkle with nutmeg & add cinnamon stick and star anise for garnish. I have also made it with a honey whiskey before and it's equally as good.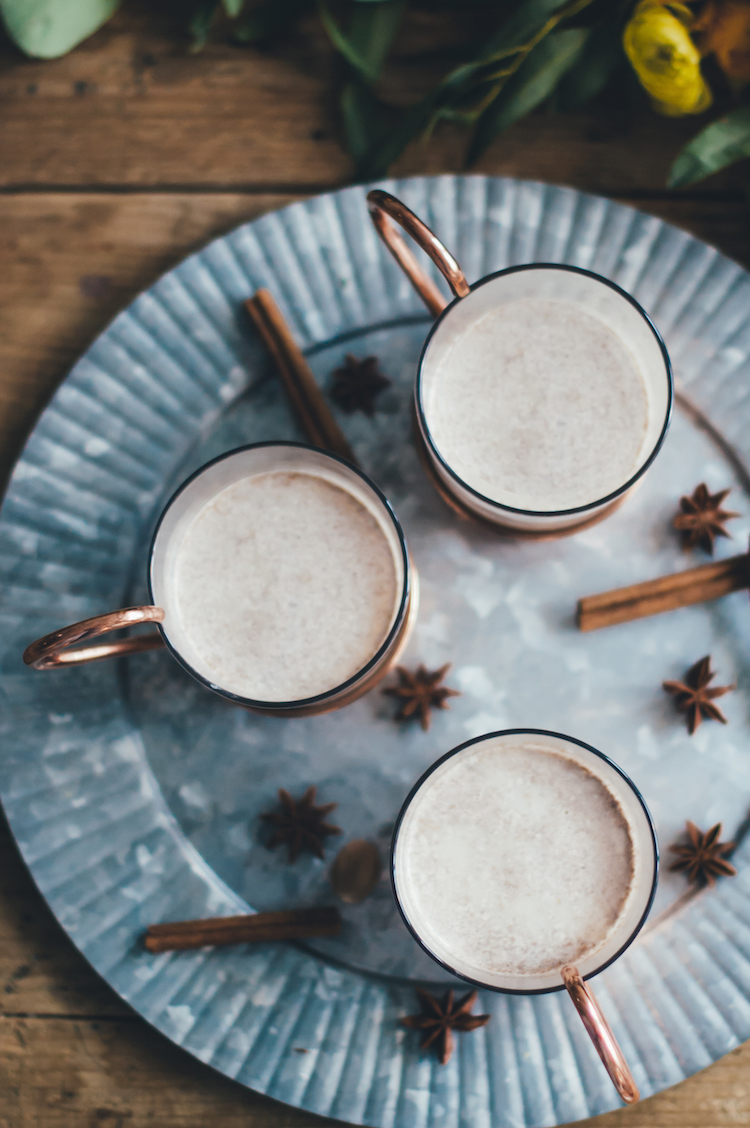 Hot Buttered Rum Batter
1/2 liter organic, vanilla ice cream
1/2 lb butter (2 sticks)
1/2 lb brown sugar
1/2 lb powdered sugar
1 1/2 tbs cinnamon
3/4 tbs nutmeg
1/8 tsp clove
Melt butter and mix in all of the spices. Stir in the two sugars. Place softened ice cream in a freezable container. Gently fold in the butter and sugar method until full incorporated. Place in the freezer and keep frozen from 3-6 months (if it even lasts that long).