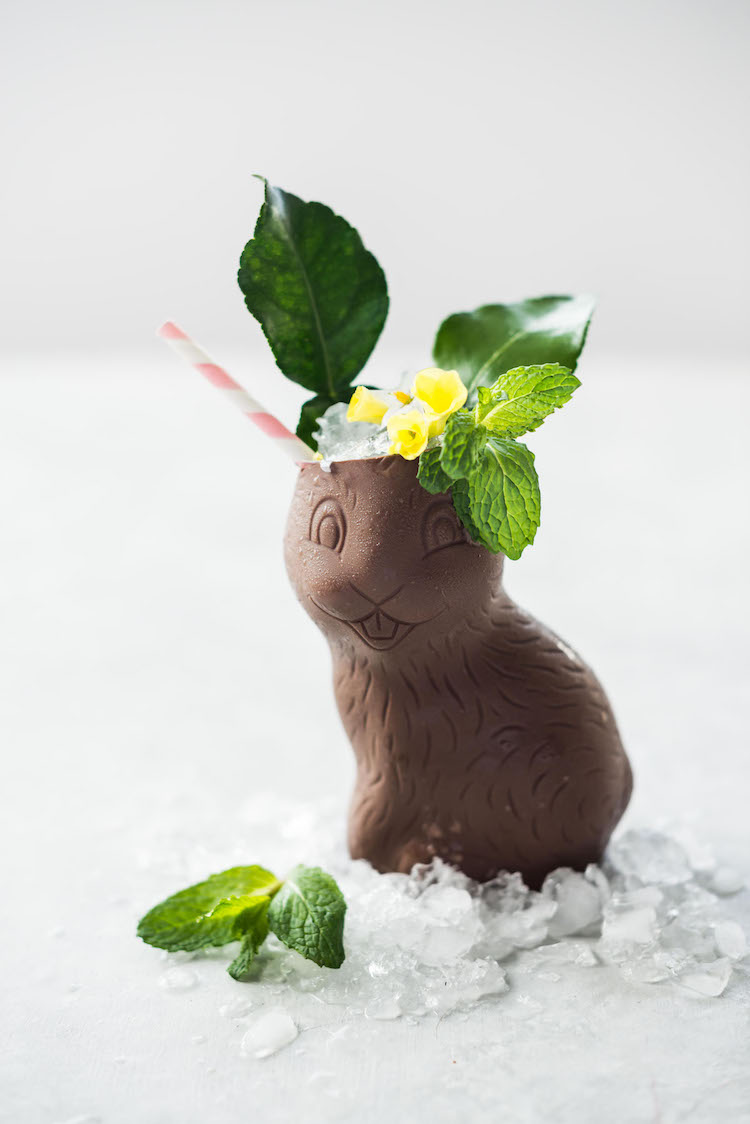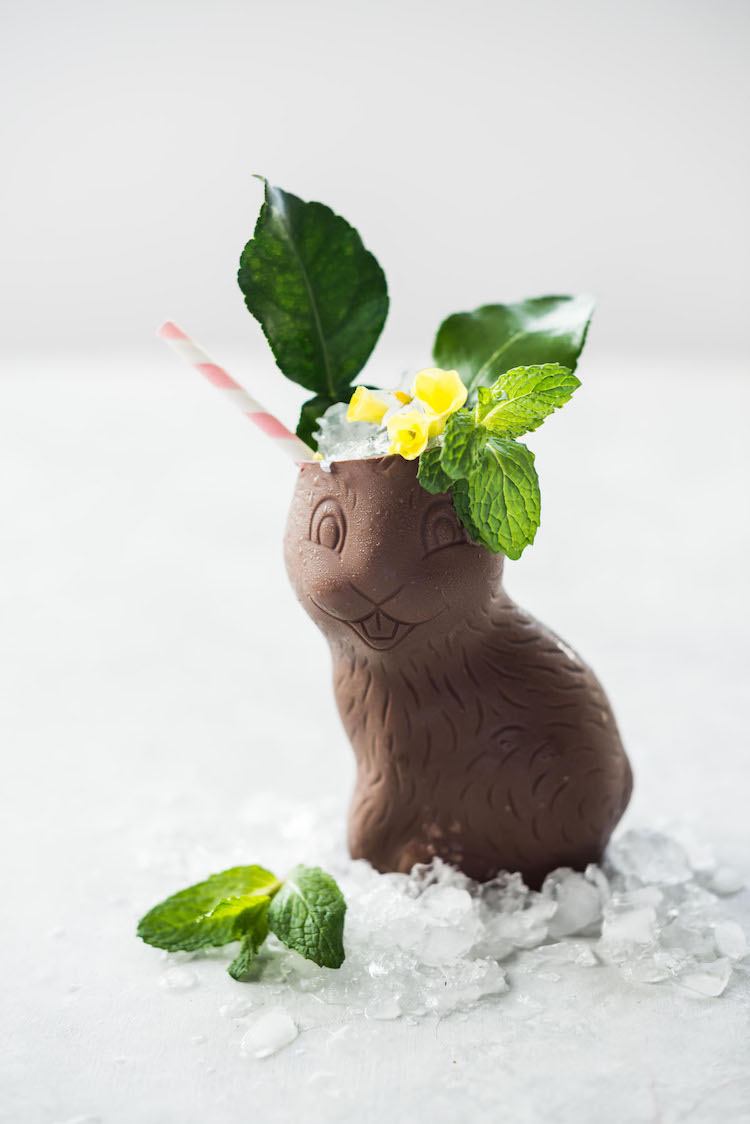 A chocolate bunny cocktail that is fit for Easter or spring sipping! A chocolate bunny serves as the perfect vessel for drinking this chocolatey, tropical tipple out of. Turns out, chocolate bunnies are meant to be edible tiki mugs, ha who knew! If Willy Wonka's chocolate factory had a bar, you can bet that he would serve chocolate bunny cocktails!
The Easter on Easter Island cocktail is in honor of my mom who would ALWAYS eat the ears off my choco easter bunny, I never knew what the ears tasted like my whole childhood! This cocktail is a chocolatey tiki drink that will whisk-er you away to a Polynesian Island, perhaps Easter Island. Although it has coconut and chocolate liqueur, the lemongrass and makrut lime leaves add a nice, tropical flavor to the drink that keeps it from going down the road of dessert drink.
Easter on Easter Island
serves 1
glass: hollow chocolate bunny or tall glass
2 oz coconut cream
1 oz lime
2 makrut lime leaves
1 layer from a stalk of lemongrass, chopped
1 3/4 oz aged dark rum, I used Plantation 5 Year
1 1/4 oz creme de cacao
garnish: 2 makrut lime leaves, mint sprig, edible flowers
Directions
Chop off the ears of a large chocolate bunny. Add coconut cream, lime, makrut leaves and lemongrass in a shaker. Muddle well. Add the rum and cream de cacao to the shaker. Add ice and shake. Add crushed ice into the bunny. Double strain into the chocolate bunny. Garnish with mint sprig, edible flowers, and  2 makrut lime leaves "bunny ears".