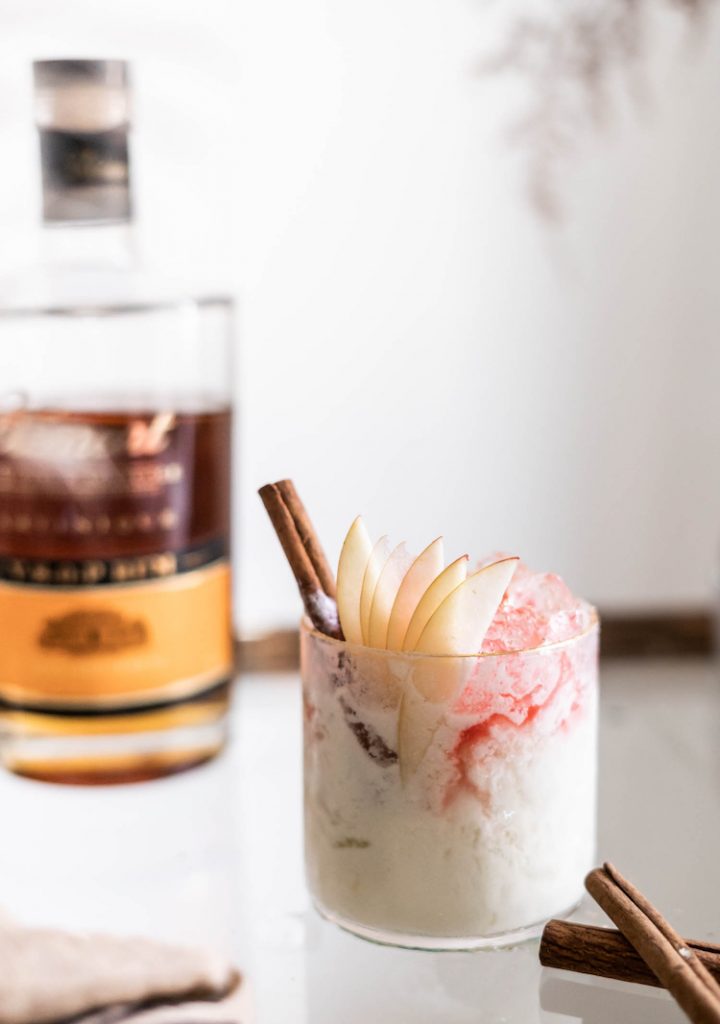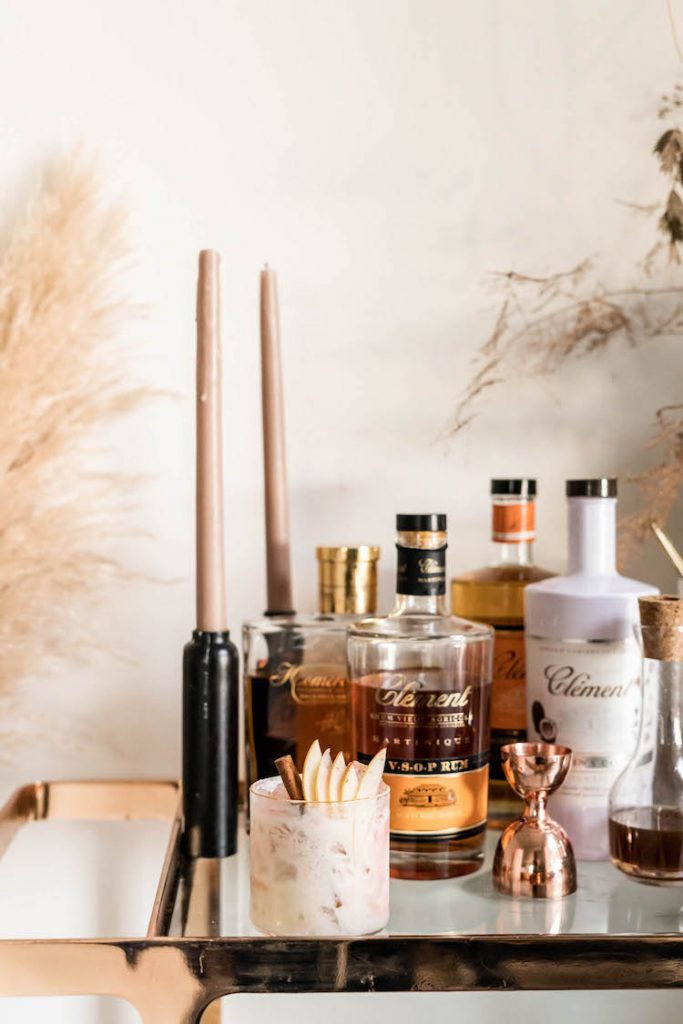 Fall can go by in a flurry. Even during a year when we have all slowed down considerably, it seems like we went right from Halloween to Holiday/Christmas so dang quickly. I like to savor fall and enjoy easing into the winter, both mentally and physically. Anything below 40 does not agree with me or rather I don't agree with it. This Season's Change cocktail is the perfect drink to sip during fall and easing into winter. It's not winter until until December 21st after all and here in the west coast it's debatable we even have winter! The baking spices in the apple syrup are warming, while the Clément V.S.O.P. Rhum Agricole Vieux and a great addition to any cold weather holiday happy hour or evening. This post is sponsored by Rhum Clement. Thank you for supporting the brands that support me and keep the cocktails flowing.
The Season's Change is a cold weather tropical drink. Coconut can tend to be a crutch for cocktails during the summer, but has such great potential for winter drinks. Hellooo Coquito! I even used it last year in this creamy hot drink. The spirit frequently paired with coconut cocktails in summer is of course r(h)um, so using it in the Seasons Change cocktail was a natural fit. The Clément V.S.O.P. Rhum Agricole Vieux was the perfect addition to this spice flecked, apple and coconut tipple. There really needs to be more coconut cocktails in the fall and winter, don't you agree?!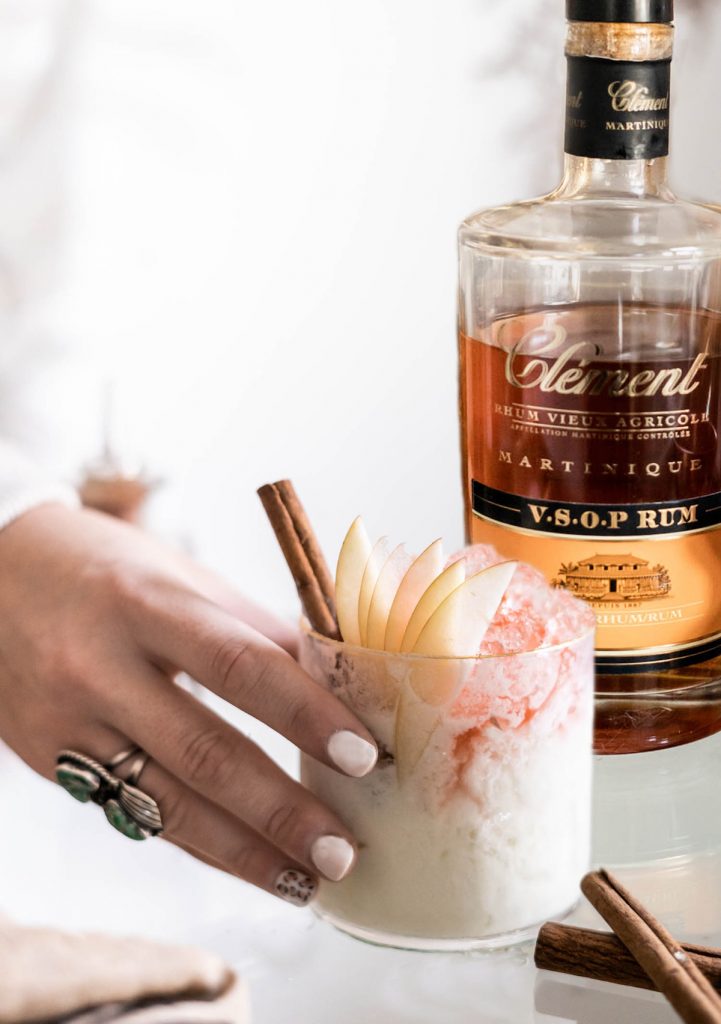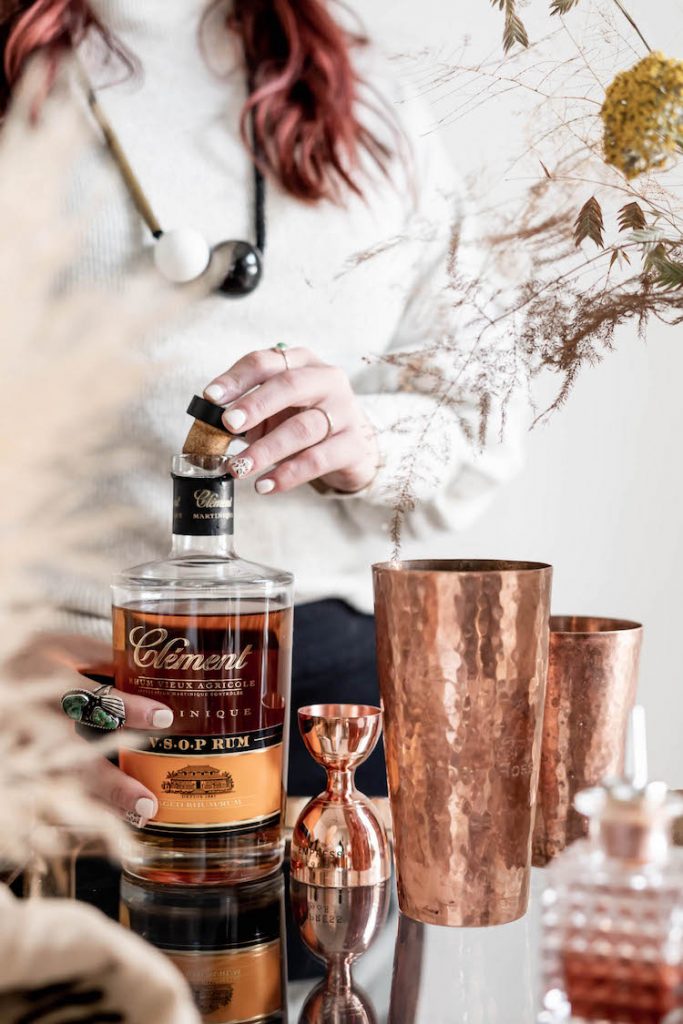 Rhum Clément is produced in Martinique from pressed cane juice, vs. molasses like many rums you may come across are. Rhum can be produced anywhere, but only a Rhum labeled AOC Martinique Rhum Agricole can be produced in Martinique. Drawing inspiration from french spirit production, their Rhum also uses Cognac grading of VSOP and XO. The VSOP is aged a minimum of four years in virgin Limousin barrels and re-charred Bourbon casks. The blend of these two barrels gives it oak flavors while bringing in the characteristic caramel notes from charred bourbon barrels. The sugar cane based juice adds a lovely vegetal notes that mingles with the spices and banana notes in the rhum. All of this combined is what makes it so perfect combined with the apple and spices syrup in the syrup and baking spices from the aromatic bitters.  
Although I enthusiastically look forward to the day I can venture anywhere that is not my house while wearing pajamas, I truly am excited for the day we can travel again. Visiting Rhum Clément's distillery is high on my list. I always love getting a sense of the place the spirit is made, the people who touch it from cane harvesting to bottle. Gettin a better understanding of rhum distillation and practices that Clément implements for their spirits that end up in my glass is so important. In the mean time, you will find me sipping this Season's Change cocktail at home.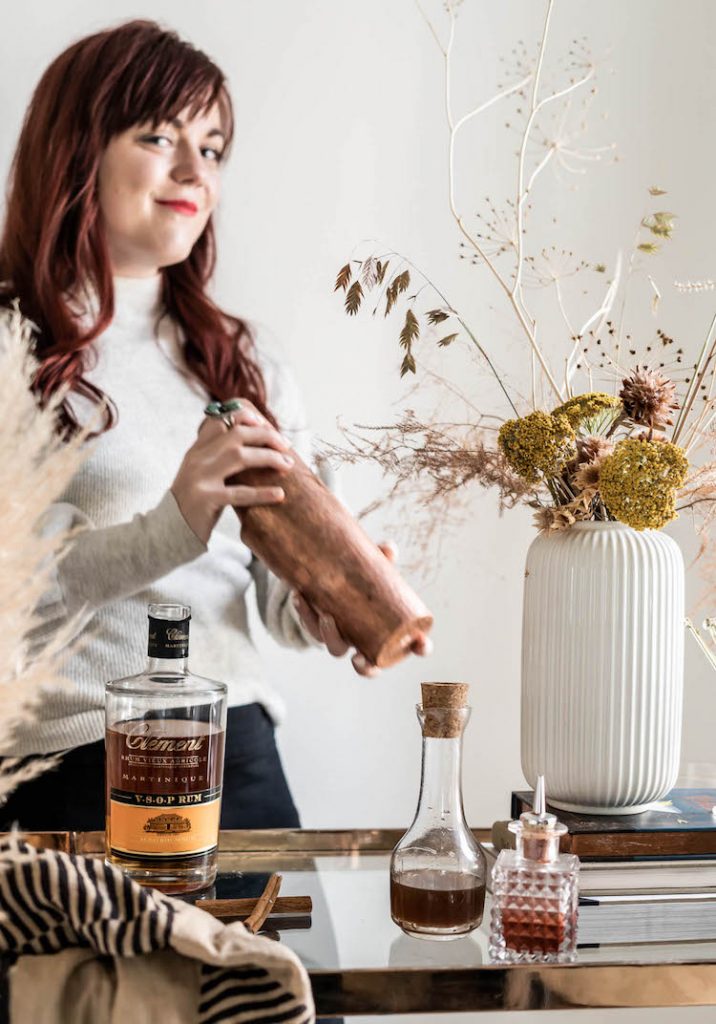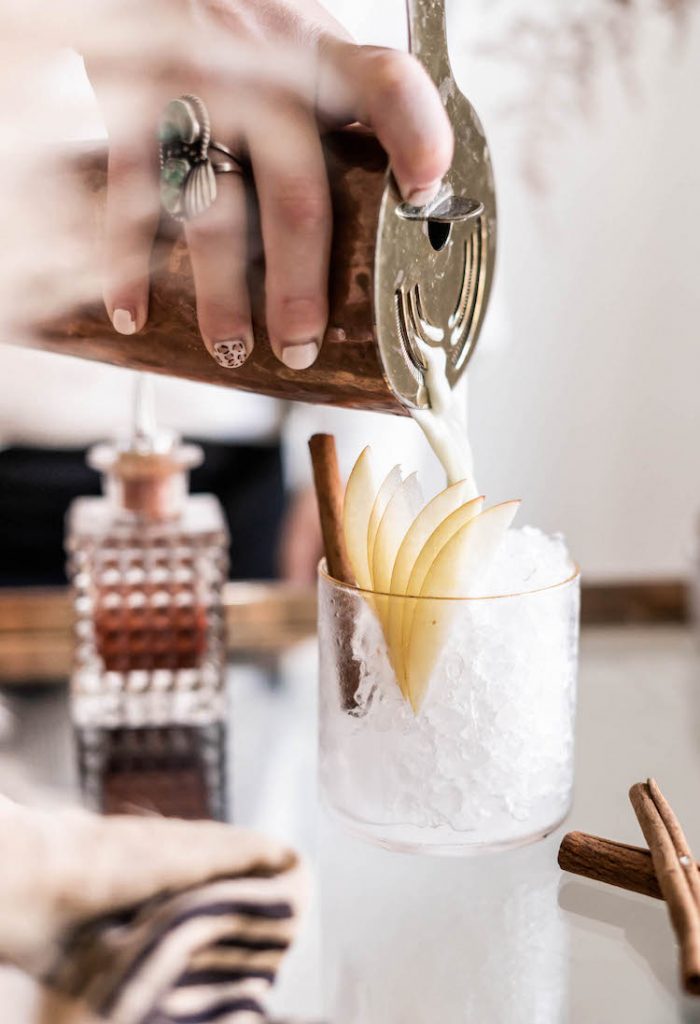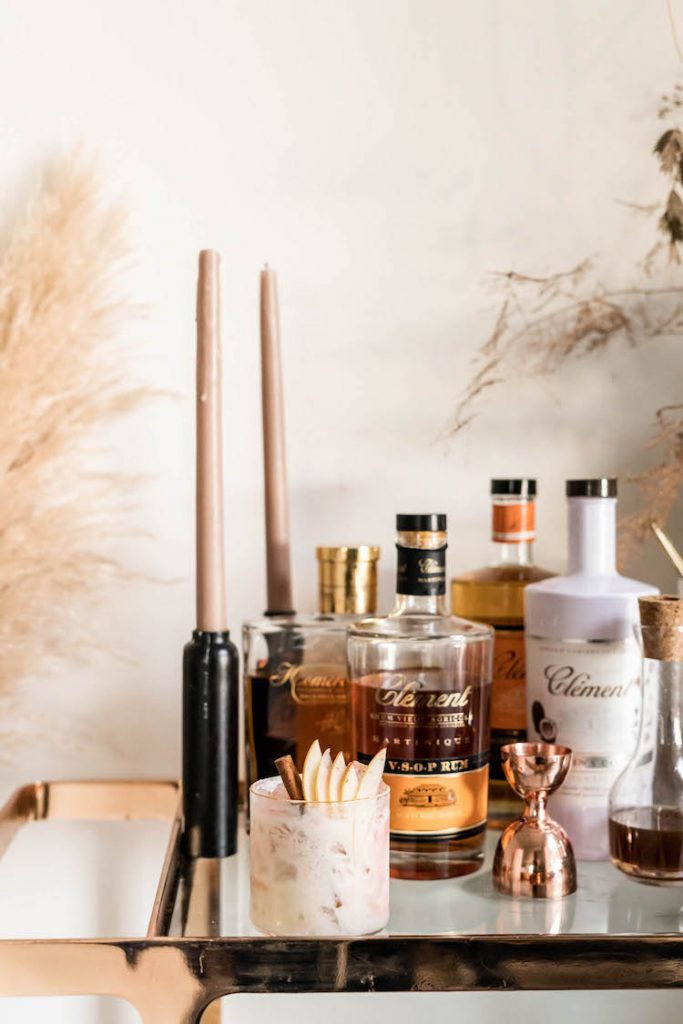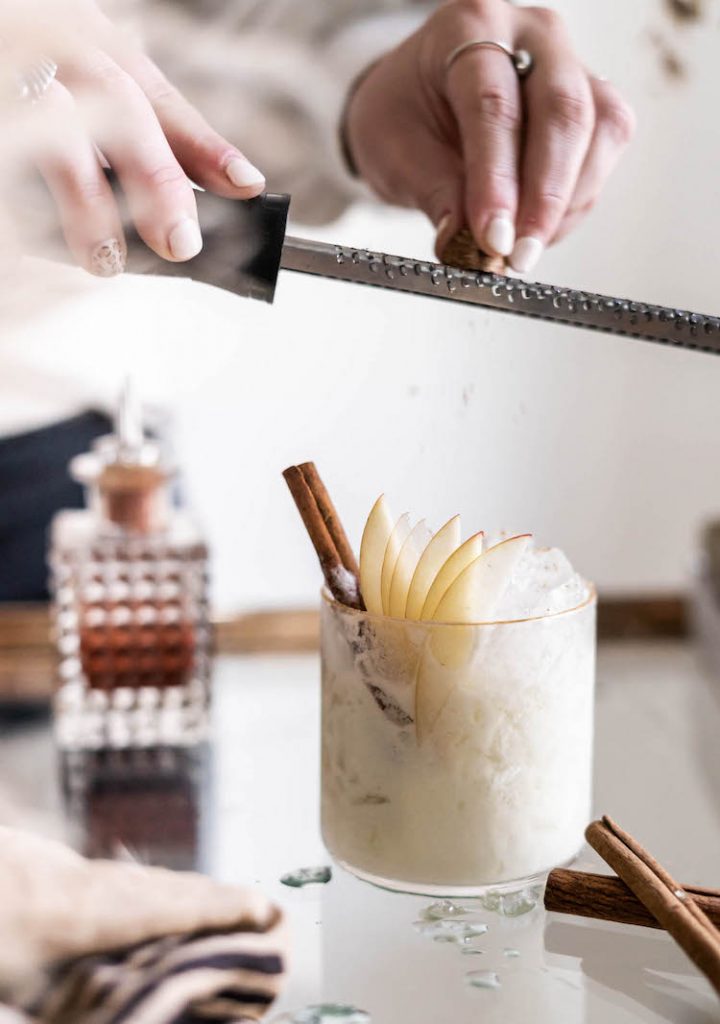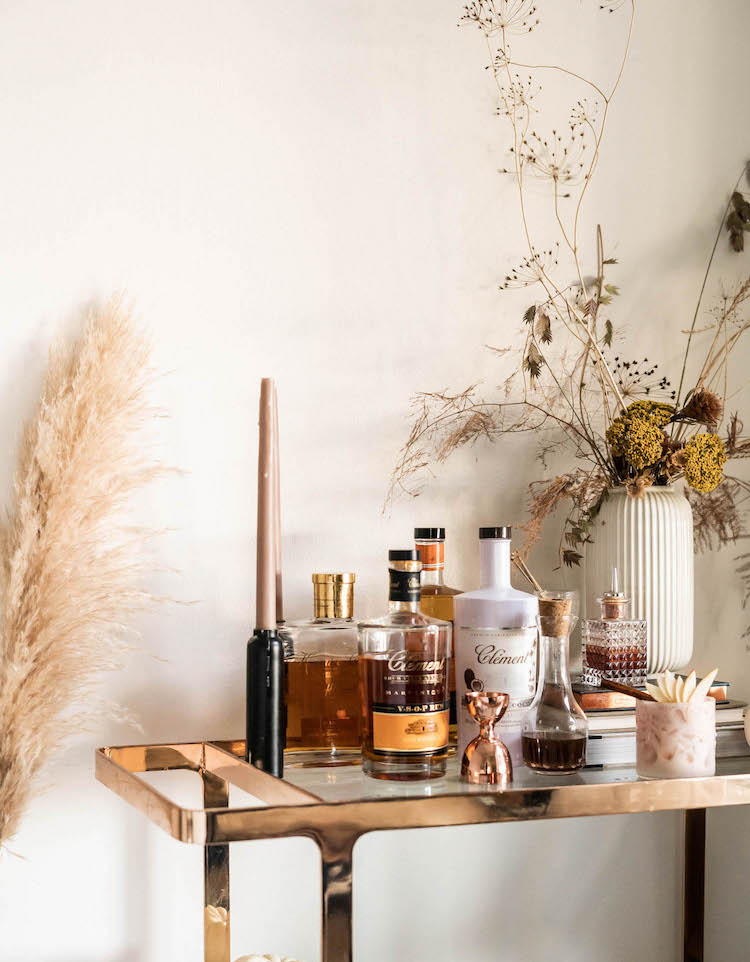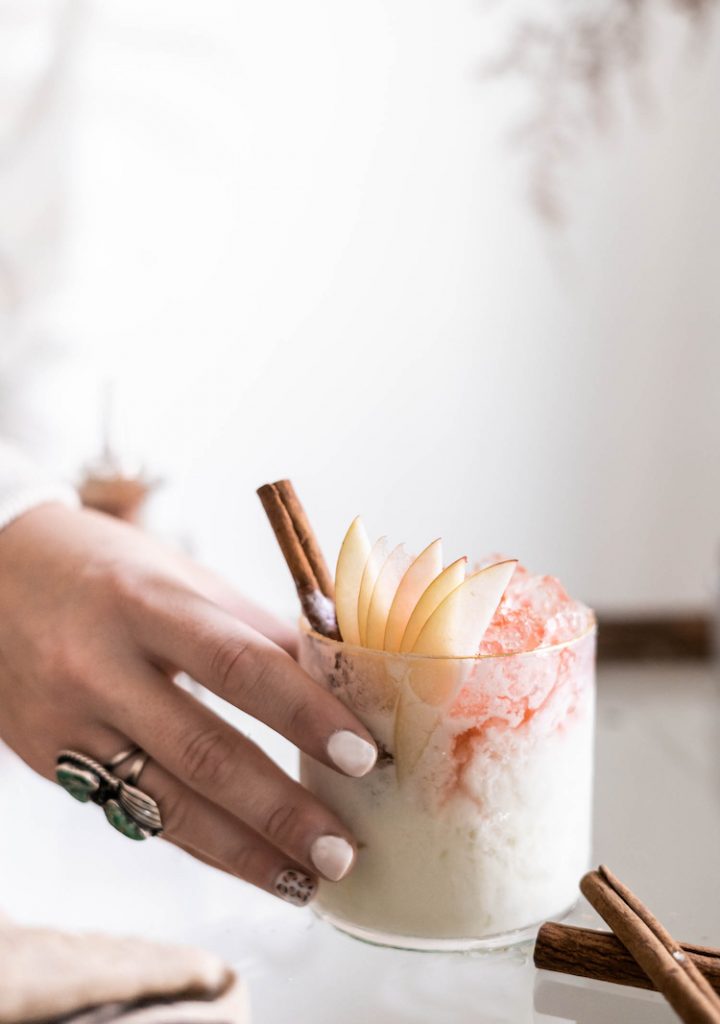 Print
---
1 oz coconut cream

 

3/4 oz lime

 

1/2 oz apple spice syrup, recipe here

4 dashes aromatic bitters on top

 

garnish: grated nutmeg & cinnamon, apple slices

 
---
Instructions
Add all ingredients except bitters to a shaker with ice and shake.

Strain into an Old Fashioned glass with crushed ice.

Dash with bitters on top.

Garnish with

apple fan, cinnamon, and nutmeg.
---