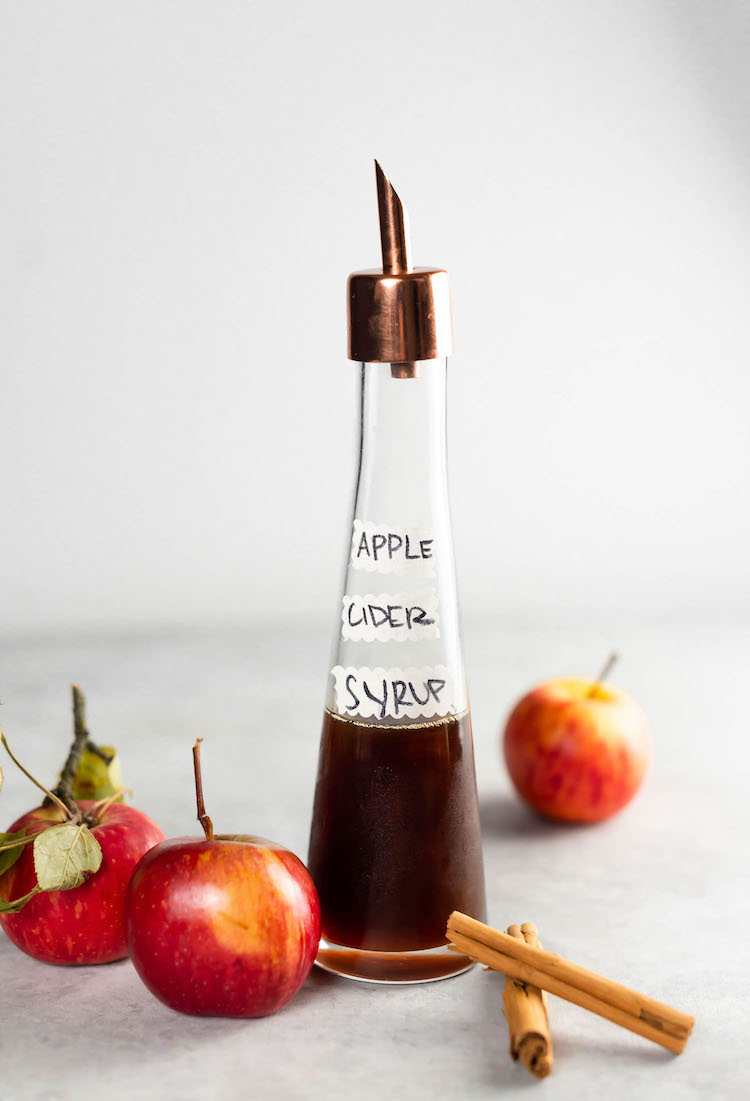 An apple cider syrup made for mixing into cocktails to add a hint of warming baking spices scented with apple. Apple cider is used in place of water in this syrup which punches up the flavor.
Recipe used in:
Apple Cider Doughnut Old Fashioned
APPLE CIDER SYRUP
1 cup unfiltered apple juice
1/2 cup packed brown sugar
1 cinnamon stick broken up
1/2 nutmeg, chopped
10 cloves
8 allspice
Add all ingredients into a pot. Bring to a simmer and stir until sugar is dissolved. Simmer on low for 15 minutes uncovered. Remove from the heat. Once cool strain though a fine mesh strainer and store in the fridge in a cover jar for up to 1 month.