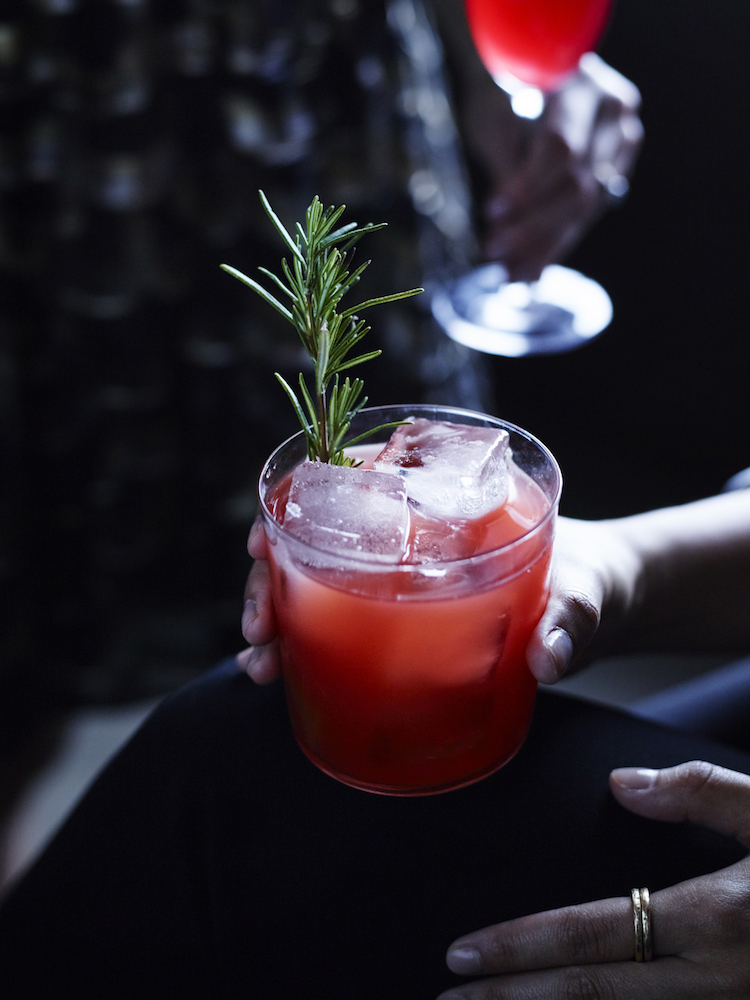 When the first pomegranate sighting happens each year, you'd think I'd have spotted Santa I get so giddy! I love a fresh pomegranate- they are like a present with little jewels of goodness wrapped inside!
As you may know, I recently collaborated with Williams Sonoma (dream come true I tell you!) One of the cocktails I created for our Cocktail + Crostini party, the Pomegranate In A Pear Tree, features fresh pomegranate combined with other delicious, seasonal ingredients like spiced pear liquor, rosemary, and oranges for the perfect winter sipper! I think this one was my favorite (can I actually say that? It's basically like choosing my own kid!)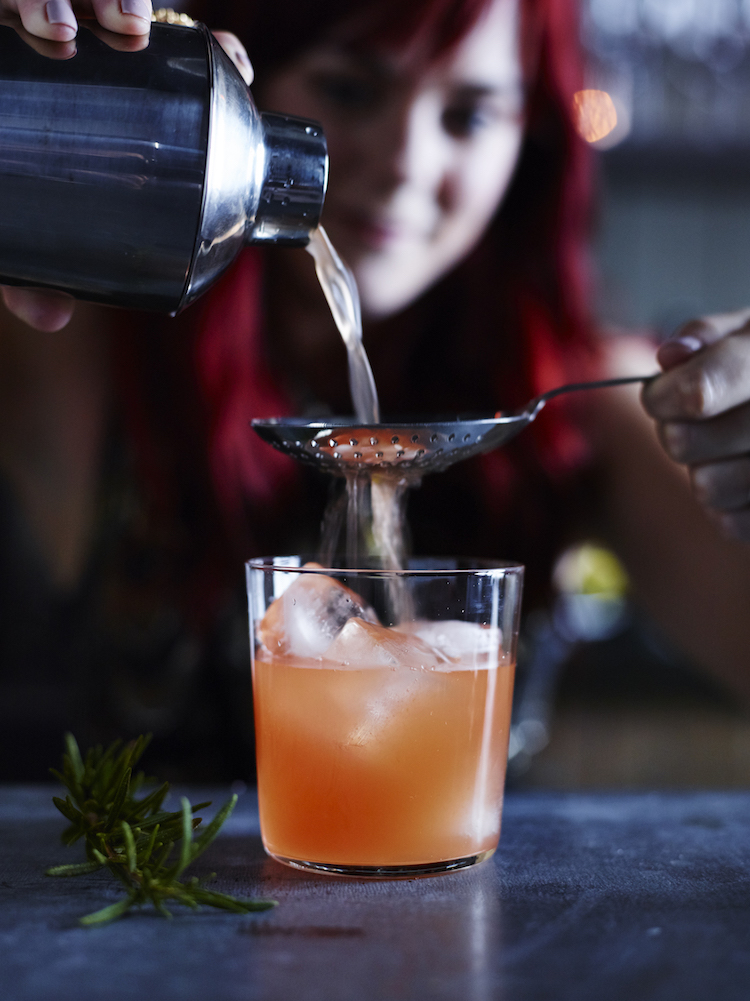 Despite advocating to always use fresh juice, BUT suggesting to use store bought when that's your only option, just don't substitute here folks! Store bought pales in comparison to fresh pomegranate juice. The store bought stuff is oxidized which compromises not only the flavor, but the color. For the Pomegranate in Pear Tree here, I muddled fresh pomegranate seeds in the shaker to give the drink the bright flavors and color a holiday drink deserves. I mean, doesn't this drink just scream Christmas or what?!
Juicing a pomegranate can seem like a daunting task, all those little seeds, but I am here to let you know how to turn those beautiful jewels into beautiful juice! It's rather simple actually and only requires a bowl, water, and something to muddle with.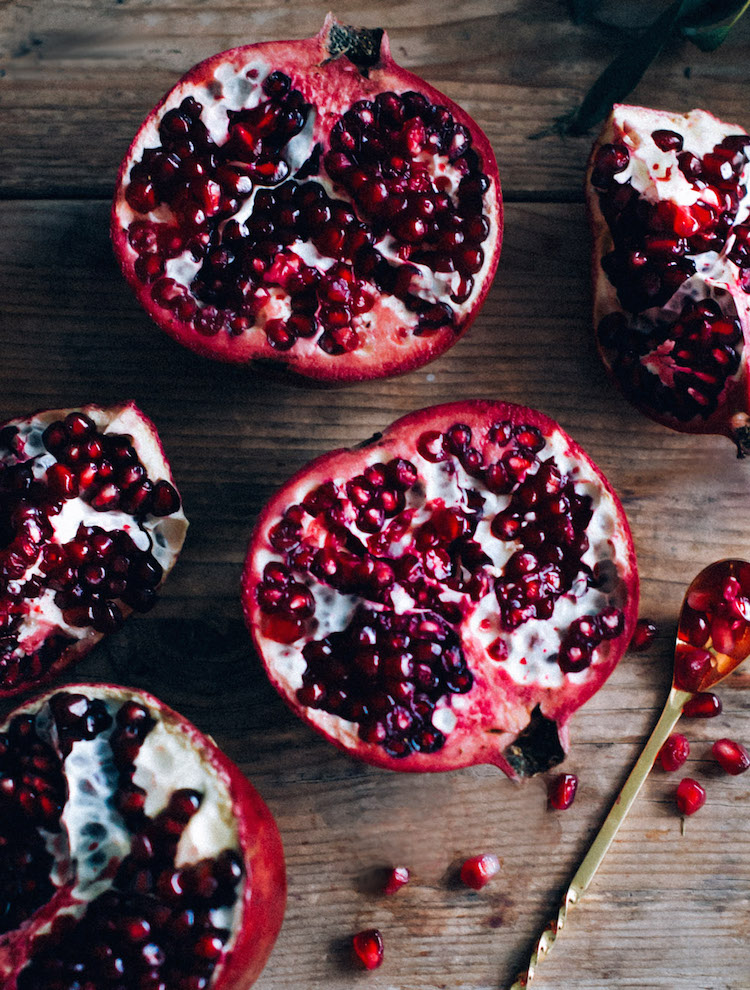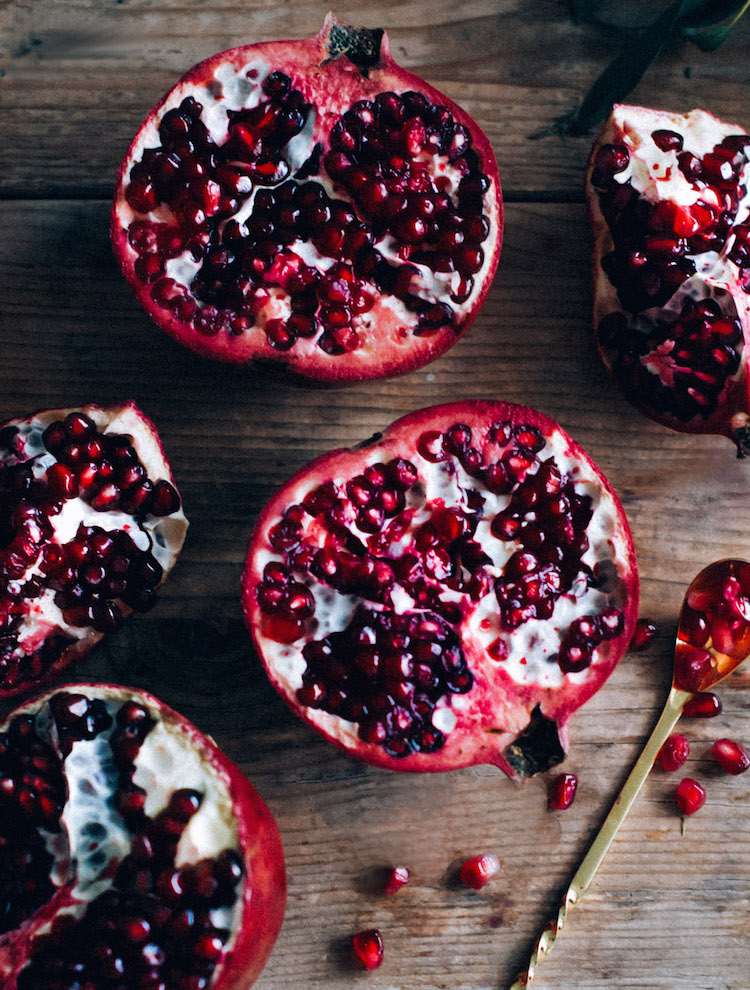 How to Juice a Pomegranate
You need:
Pomegranates
Bowl
Water
Muddler/spoon/flatend object
Fill a large bowl 3/4 with water. Cut a pomegranate into quarters. In the bowl of water, start separating the seeds, I mean jewels, from the pith. Magically, the seeds sink and the pith floats! This allows you to easily skim and discard the white part and leaves you with the tasty seeds after straining the water. Now you could just pop these sucker so to your mouth for a snack or dip in chocolate (so good), but you can also now make fresh juice! Muddle the pomegranate and strain the juice (I find 1 large pomegranate yields a few ounces) into a jar and use with in a day or so for best flavor.  Et voilà, you have fresh, delicious pomegranate juice to enjoy in desserts, food and of course cocktails!
Get the recipe here for the Pomegranate In A Pear Tree!
For more recipes for the holidays check out my Cocktails + Crostini party with Williams Sonoma.