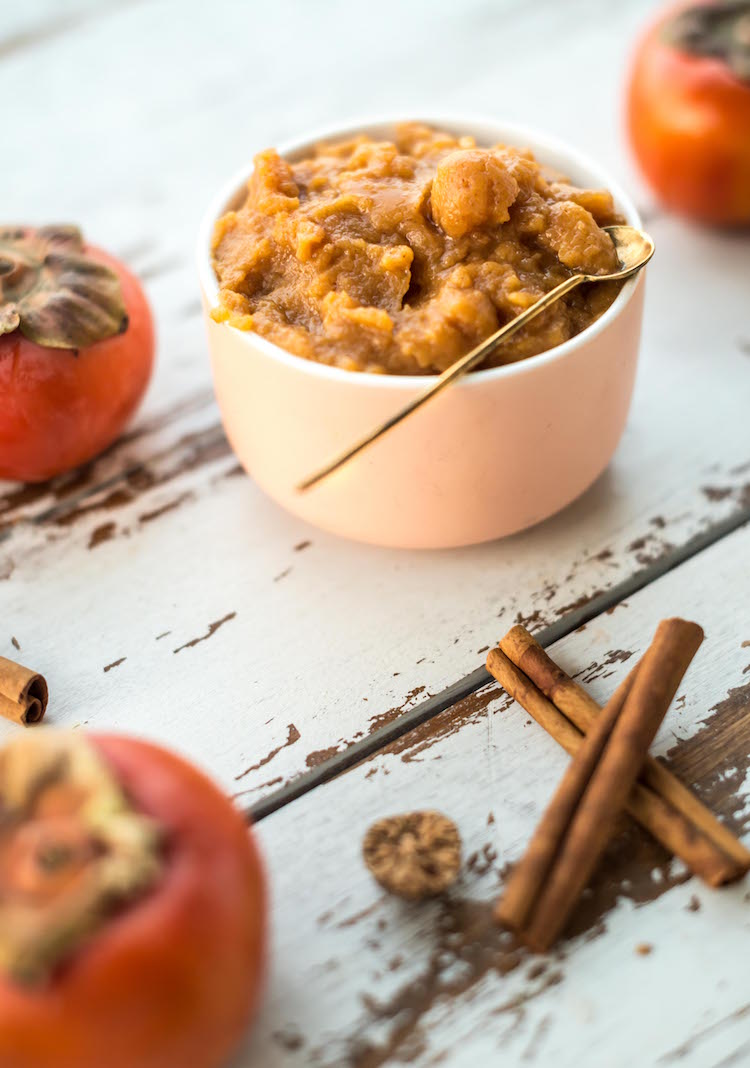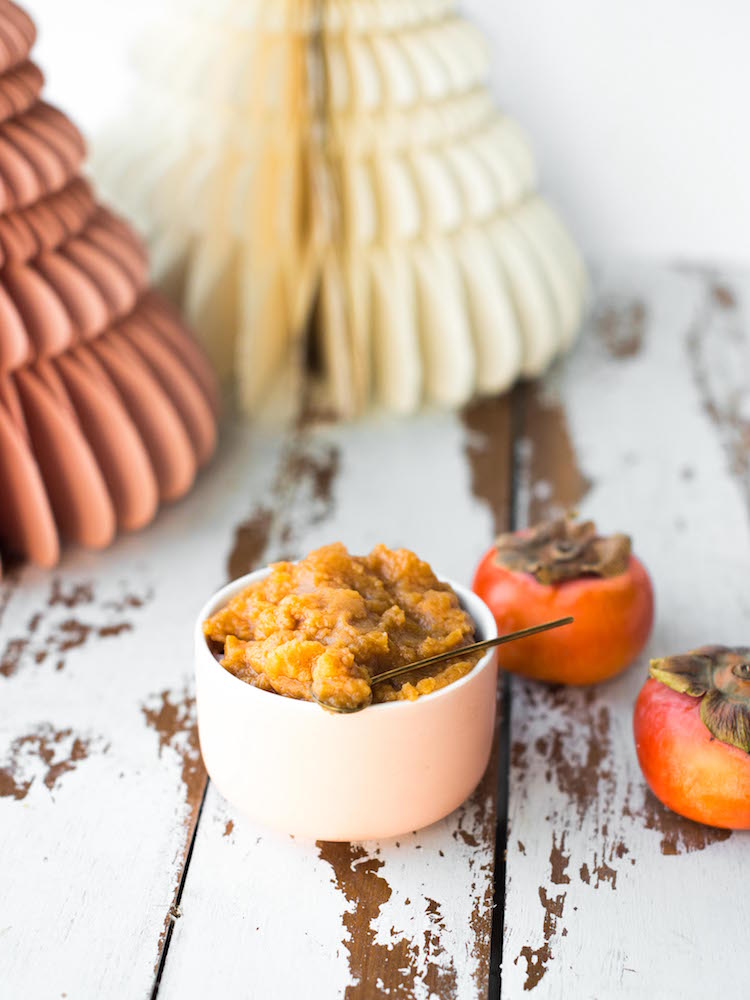 A creamy, smooth spread that uses ripe, winter persimmons for topping toast and mixing into cocktails. It has flavors of vanilla through out along with warm baking space. Persimmon butter, like apple butter, doesn't actually contain butter, but is incredibly creamy. Pureed cooked persimmons tend to thicken on their own thanks to tannins and carbohydrates, so they are perfect for cooking up thick jams and butters.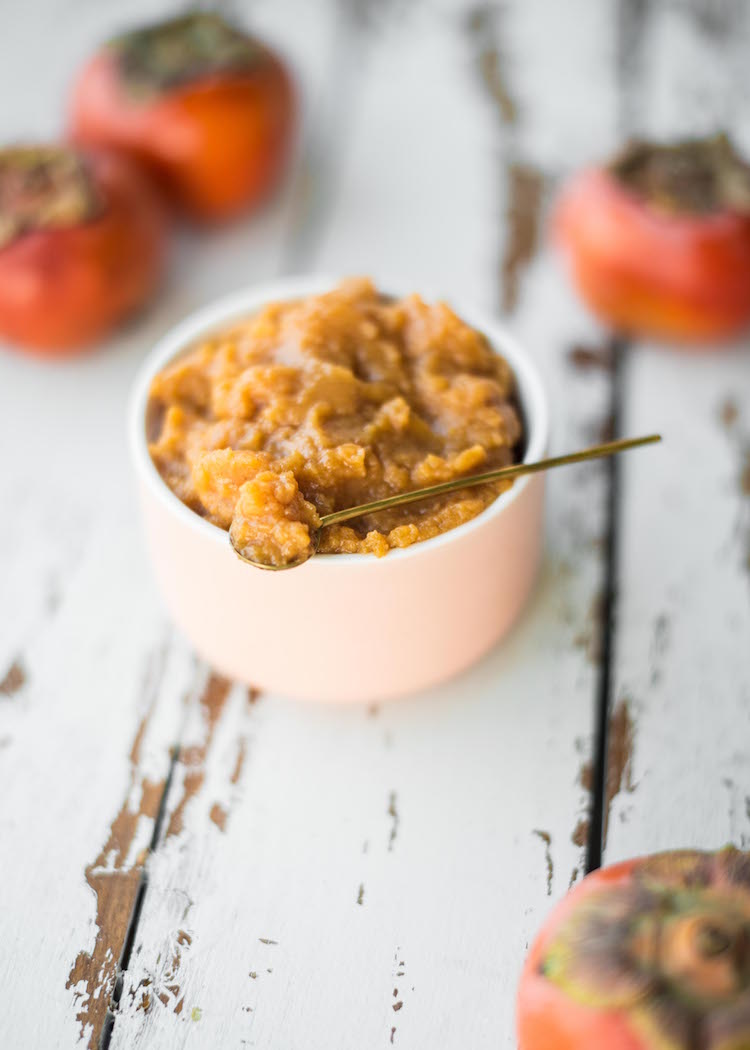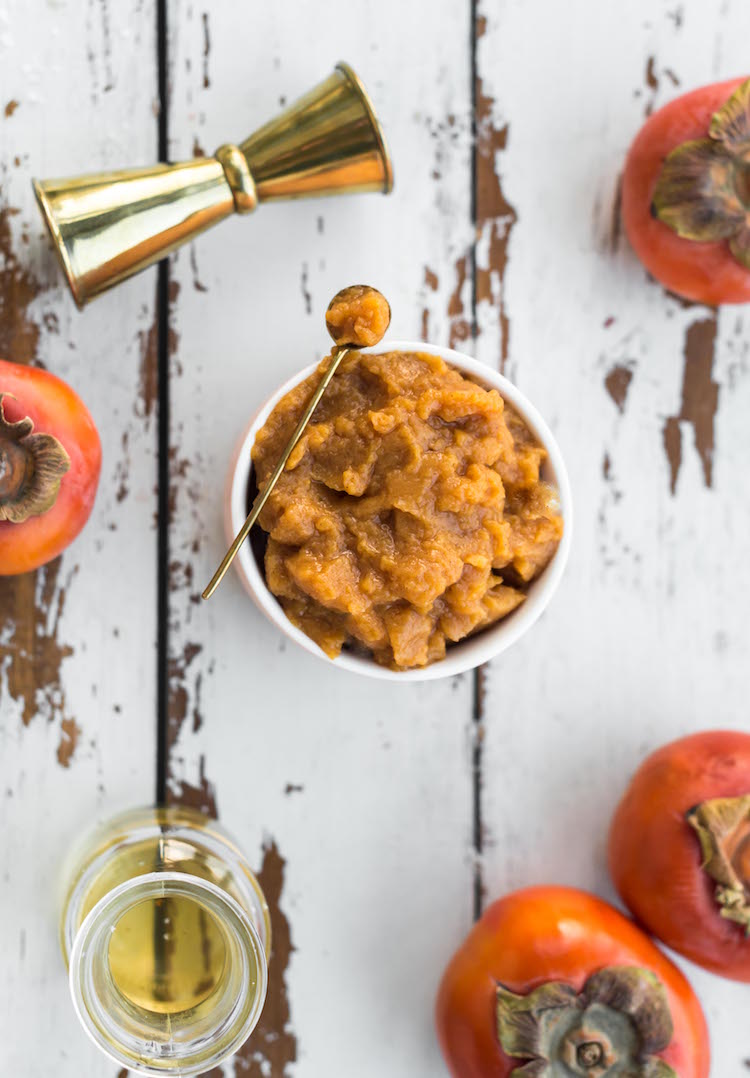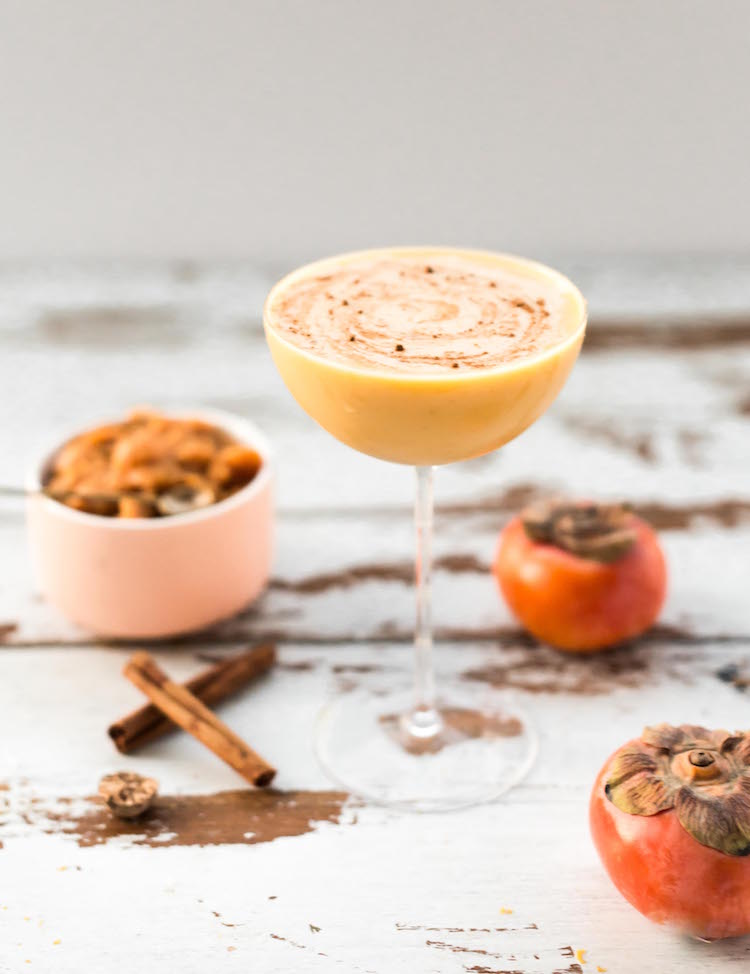 I used the persimmon butter in this Persimmon Butter Rum Flip, but you can use it for toasts, heated on top of ice cream, atop pancakes…and I could go on and on this stuff is SO good! Adding it to my winter recipe repertoire for next year!
Persimmons Butter
makes 1 16 oz jar
6 ripe fuyu persimmons
1/4 cup apple juice
1 tsp vanilla extract
3/4 tsp cinnamon
1/4 tsp salt
1/4 tsp nutmeg
1 tsp lemon juice
Peel and chop fuyu persimmons into 8ths. Add all other ingredients into a thick bottomed pot and stir. Add the persimmons. Bring to a boil. Turn it medium low and let simmer for 30 minutes. Transfer to a blender and blend. Store persimmon butter in a jar in the fridge for around 2 weeks.