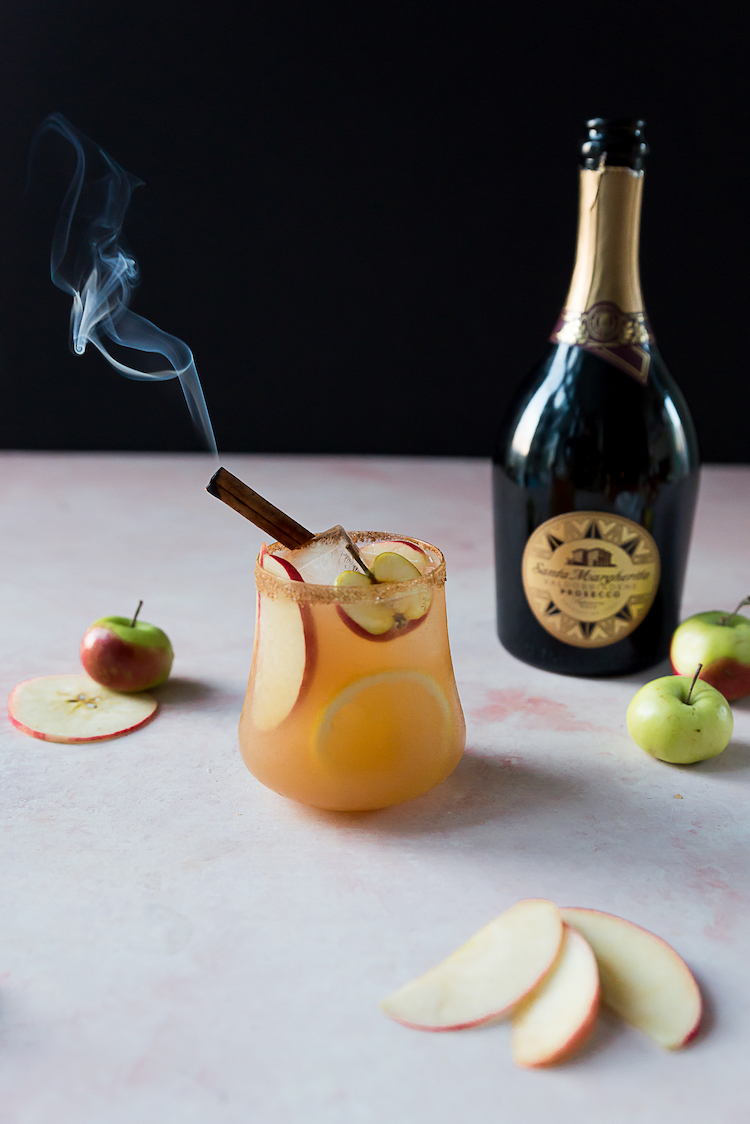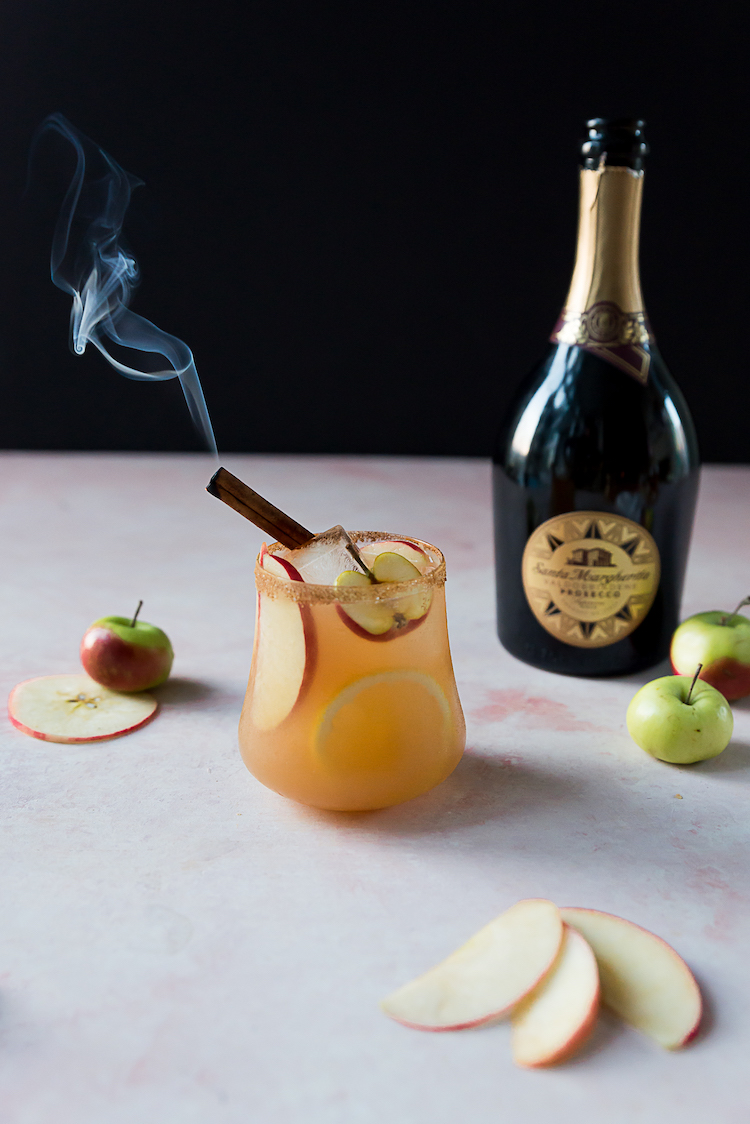 These Smoked Cinnamon Apple Sparkling Sangrias are a crowd pleaser! Smoked Cinnamon adds a much richer baking spice note to this sangria as well as making a great presentation for your guests served to them smoldering. Mix-up a pitcher of this sparkling sangria for Thanksgiving for your guests, helping yourself to a glass or two while you cook the turkey and stuffing of course!⠀⠀⠀⠀
SMOKED CINNAMON APPLE SPARKLING SANGRIA
Serves 6
glass: pitcher, stemless wine glass or rocks glass
⠀⠀⠀⠀⠀⠀
•1 1/2 cups apple juice
•3/4 cup cup apple brandy
•1/3 cup simple syrup⠀⠀⠀⠀⠀⠀⠀⠀⠀
•1 lemon, sliced
•1 orange, sliced
•1/2 red apple, sliced
•4 star anise
•1 cinnamon stick
•1 bottle prosecco, I used Santa Margherita Prosecco Superiore DOCG
•garnish: cinnamon sugar rim, 6 cinnamon sticks
⠀⠀⠀⠀⠀⠀⠀⠀
1.Add apple brandy, simple syrup, lemon, apple, orange, star anise and cinnamon stick into a pitcher. Let infuse for a few hours or overnight.
2. Add prosecco and stir.
3. To serve: blend ground cinnamon and sugar on a plate. Run a lemon along the rim of the glasses. Rim the glasses with the sugar. Add ice to glasses and pour sangria in.
4. Garnish with cinnamon stick. Light the cinnamon stick on fire and blow out right before serving.