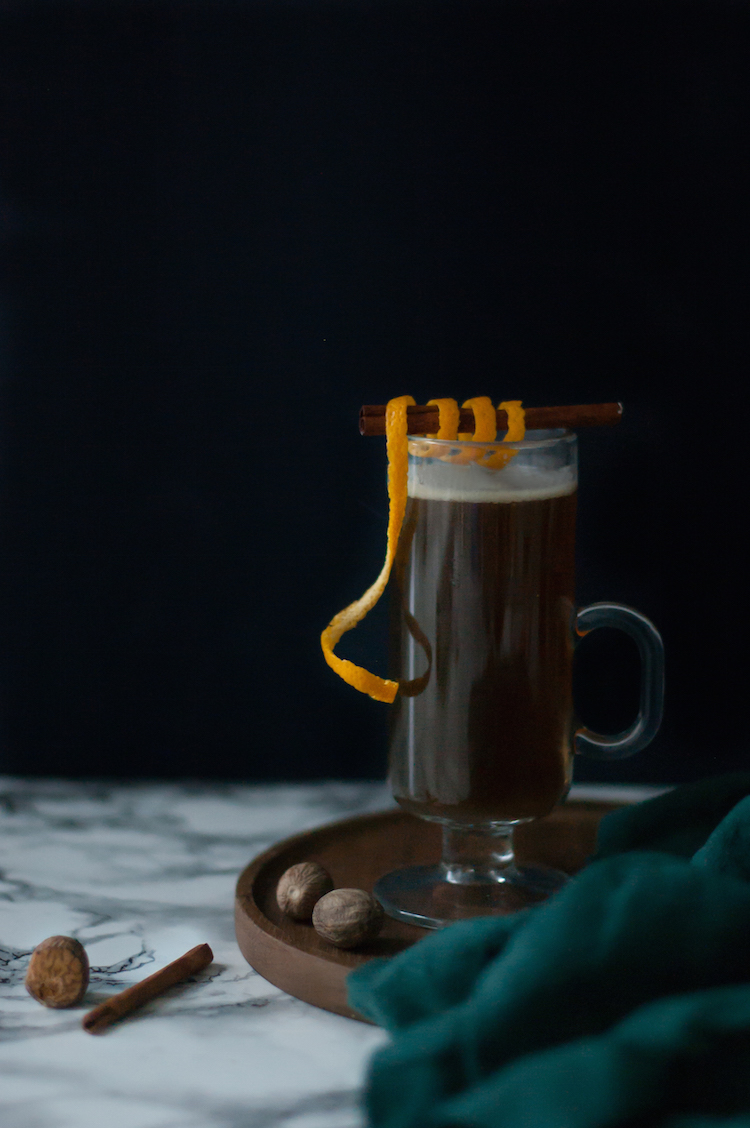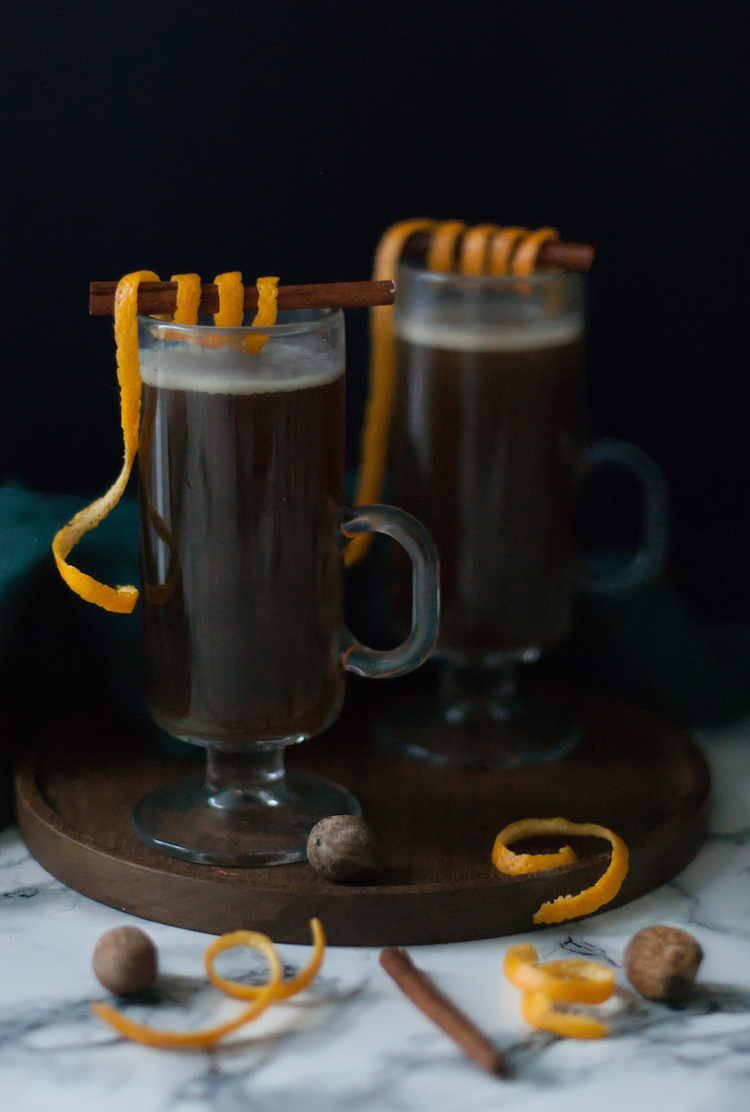 Brrrr, is it me, or did winter finally decide to join the party? I finally brought out my heavy, wool coat which means it's time for some warming beverages to help combat that chill. Today, rather than a Hot Toddy or a boozy Hot Chocolate, I am imbibing a delicious Hot Buttered Rum!
I had my first Hot Buttered Rum when I went to the local tiki bar Smuggler's Cove. Despite their extensive menu, the Hot Buttered Rum stood out to me the most. Perhaps because it was a dreary day or maybe because butter and rum all heated up together was just odd enough at the time to be intriguing to me. I knew I had to recreate it at home! If you recall, I posted this Hot Buttered Rum recipe last month that used ice cream for the base. But today I am exploring the simple butter batter recipe that has been around for a while.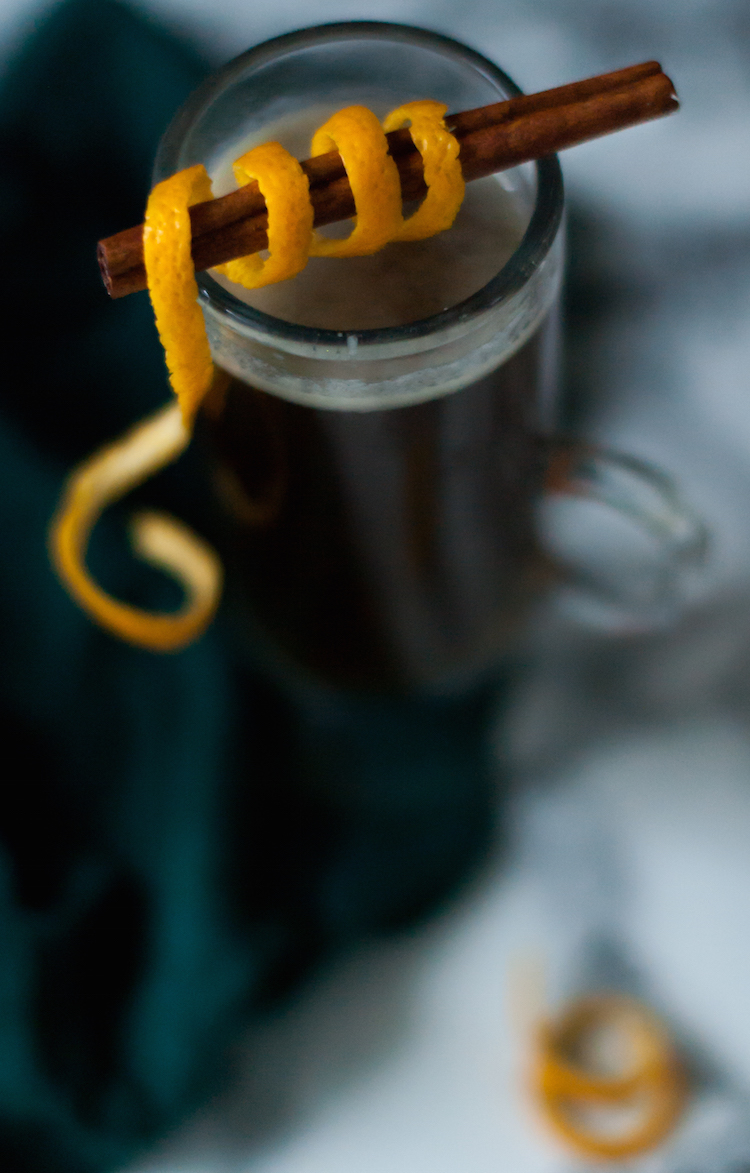 And this is not just any Hot Buttered Rum mind you, it is a Hot BROWN Buttered Rum! You heard correctly, brown butter. When you brown butter, it turns nutty and toasted which gives this drink more depth then merely using melted butter. Simply drizzle a little bit on anything and instantly it makes it 100x better. It's a fact.
I created a batter with the brown butter, spices, and sugar. It helps avoid the greasy layer that can accumulate via the original recipe of just adding a dollop of butter before serving by incorporating all the ingredients prior. It means even distribution of flavor sip after sip as well as being able to store left over batter for later.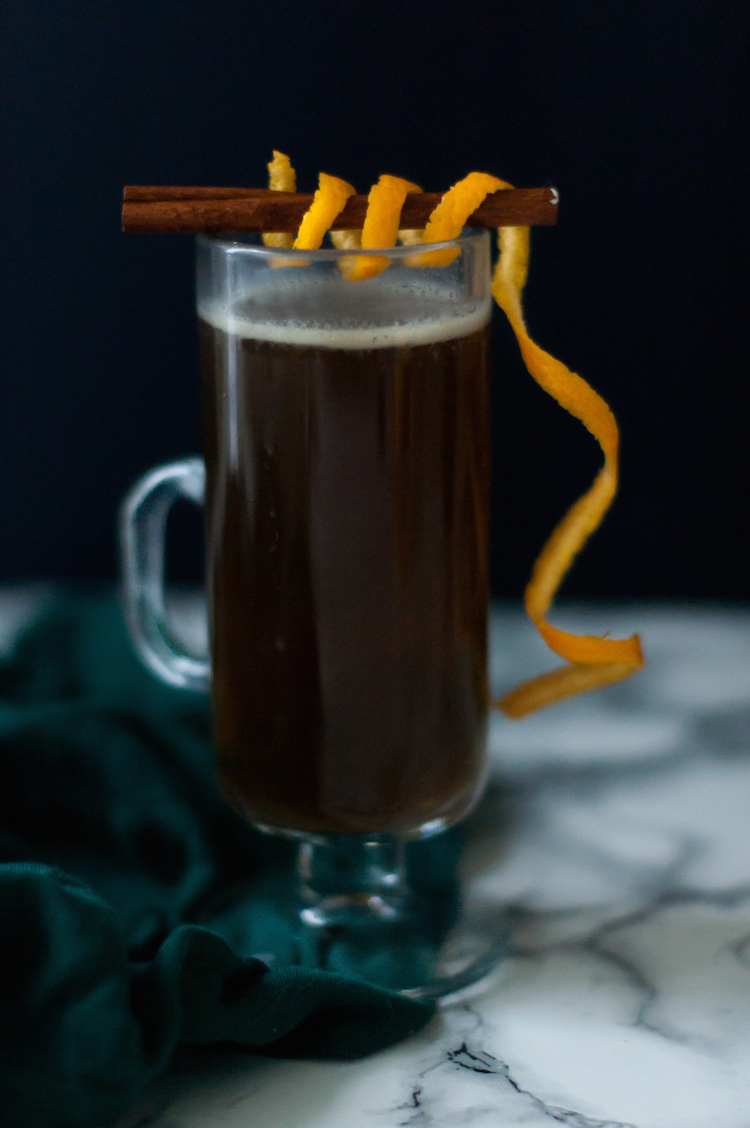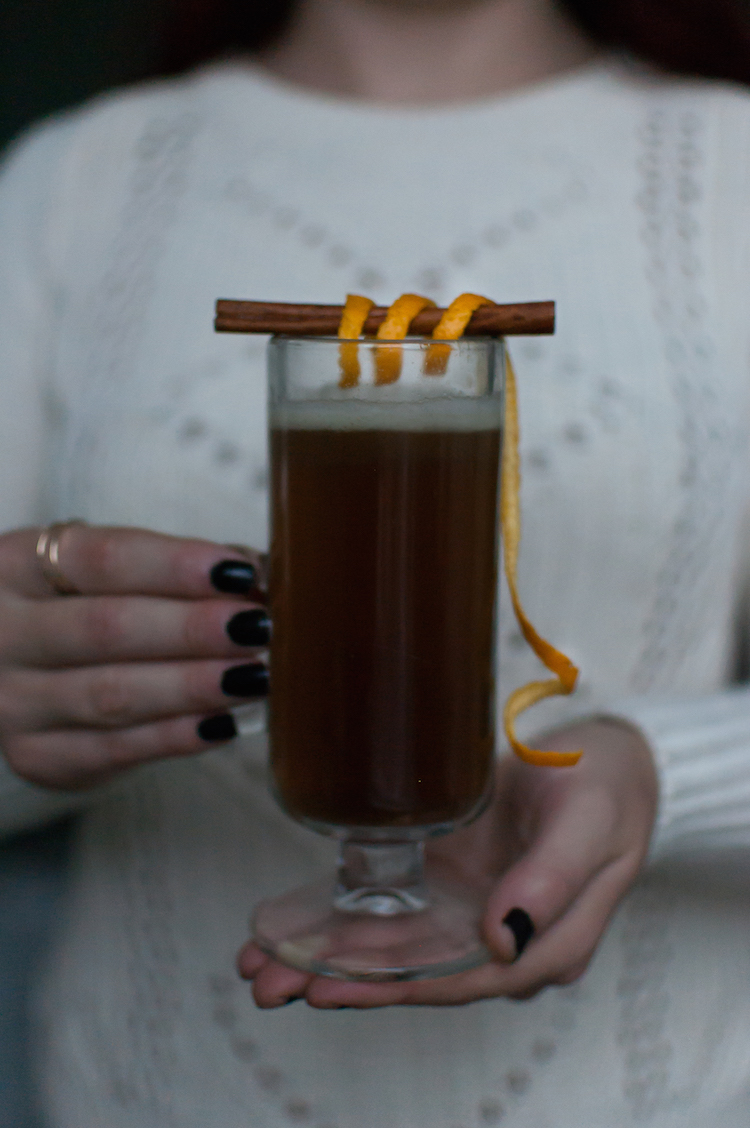 One of my favorite aspects of  this indulgent drink is that it is a great drink to make ahead. Once you make the batter, the drink comes together as easy as 1,2,3! The batter freezes well so you can enjoy these well into spring. They are comfort in a glass so it will help you get through the chilliest of days until things begin to thaw.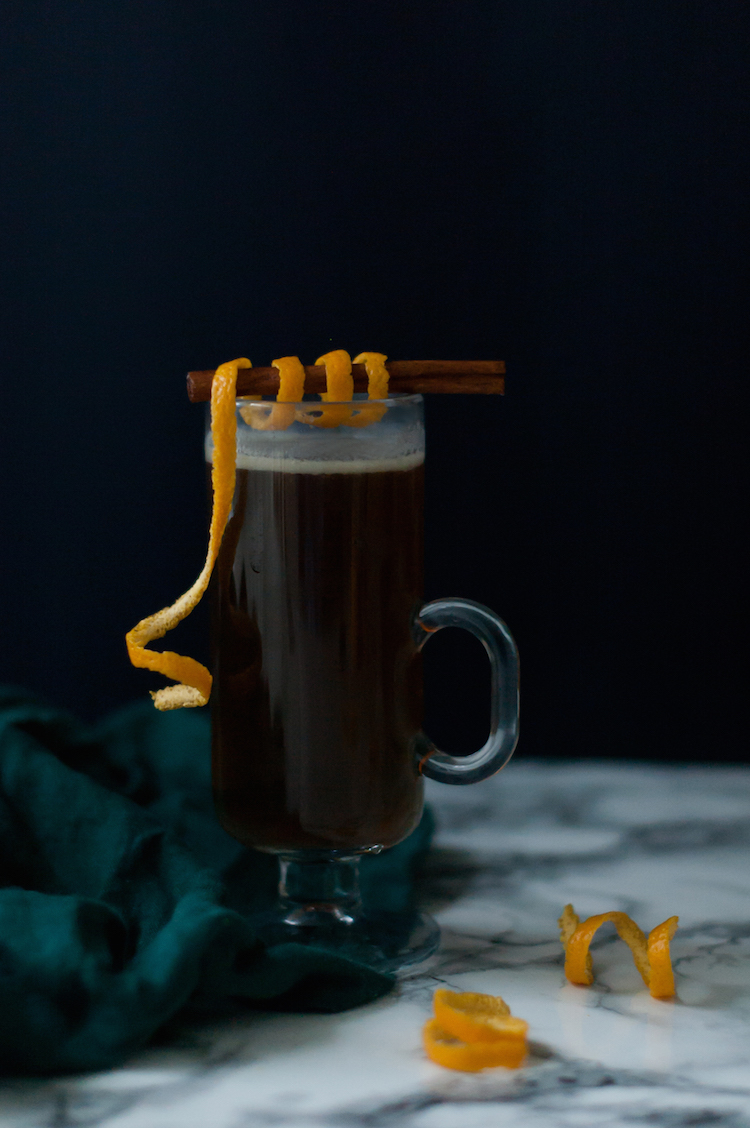 Hot Brown Buttered Rum
2 1/2 oz aged dark rum
3 oz boiling water
2 tbs brown butter batter (recipe here)
Make the brown butter batter. Scoop 2 tablespoons into a glass. Add the rum. Add 3 oz of boiling water to the glass. Stir and enjoy!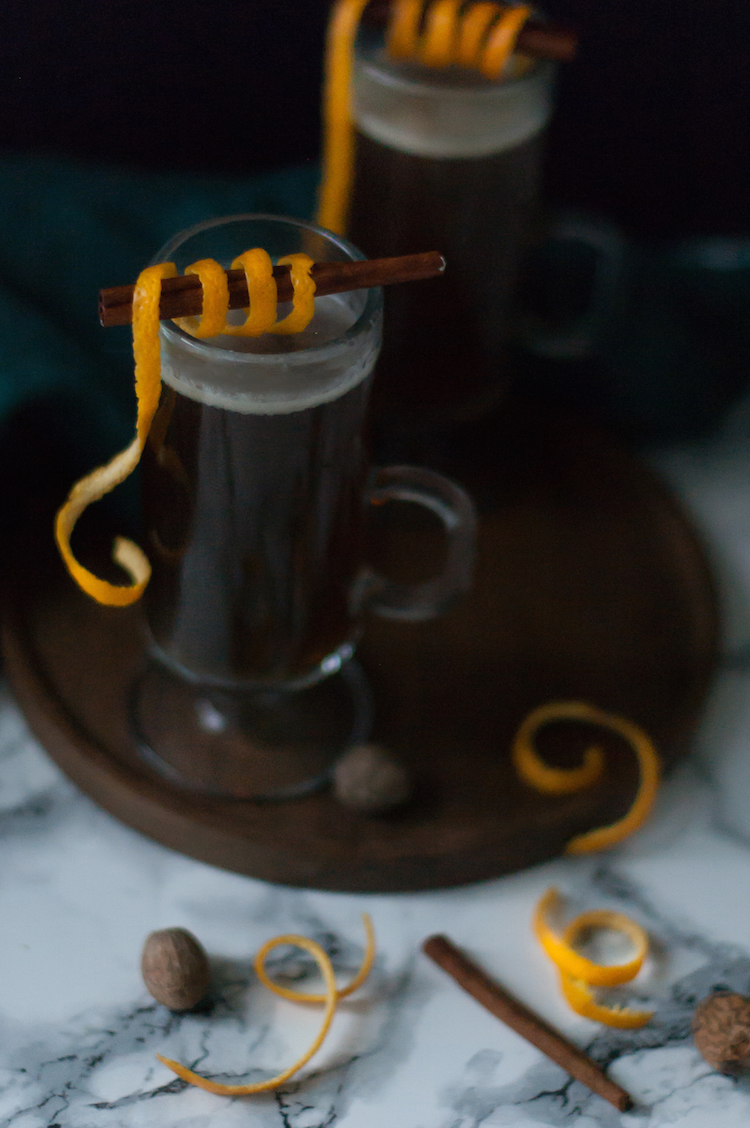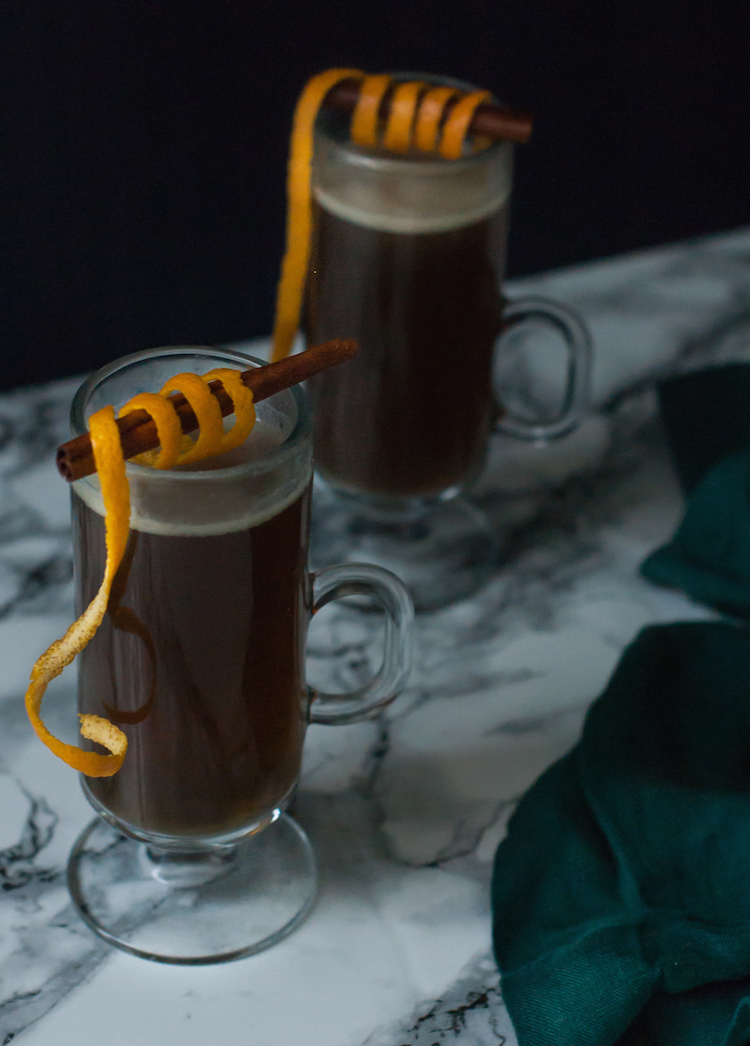 Have you ever had a Hot Buttered Rum? What did you think?!
For more cocktails, you can find me on Instagram, Pinterest, Twitter, and Snapchat (@ashroseconway) 
Sweater similar here // Glassware and textiles via Crate & Barrel // Wood serving trays via Oh Happy Day Party Shop