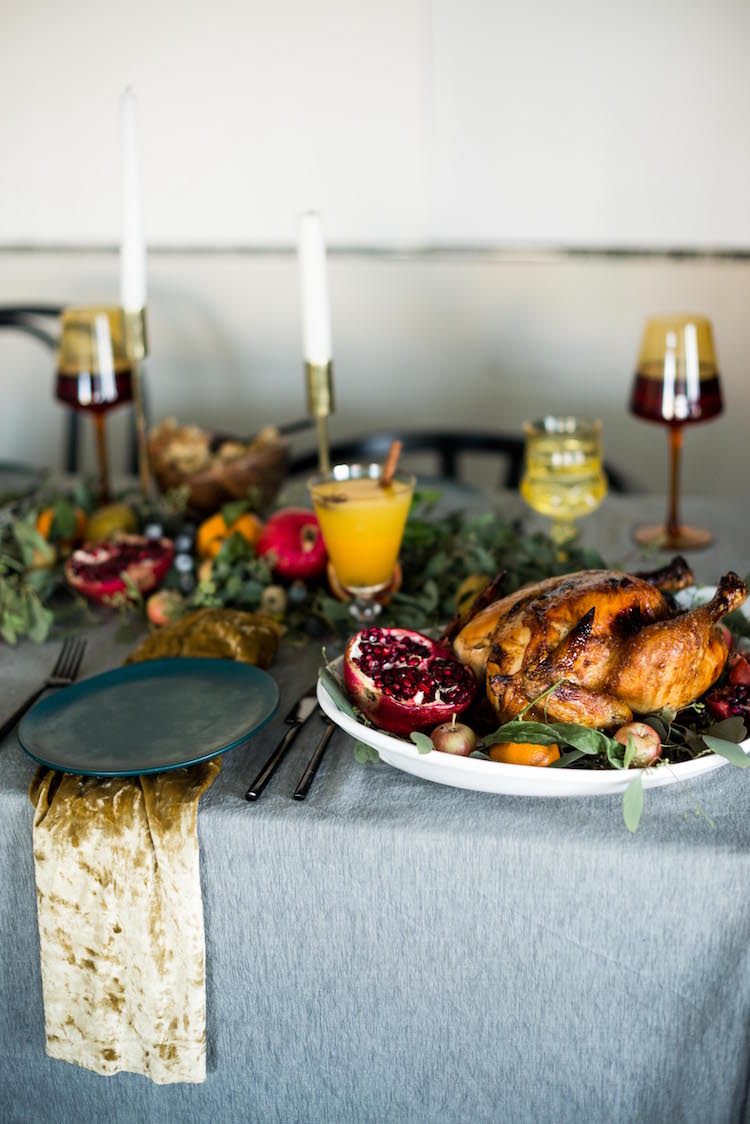 A delicious, spiced rum glaze turns a humble turkey into a show stopper. Chinese Five Spice is a common ingredient in Asian cooking that I wish was embraced more. I love it! The spice mix can vary slightly with each recipe or brand, but they all have similar five ingredients, hence the name. The blend I used had cinnamon, clove, fennel, stare anise, and peppercorns. I combined this with rum and turbinado sugar for a complex yet simple glaze that will make you want to lick your plate!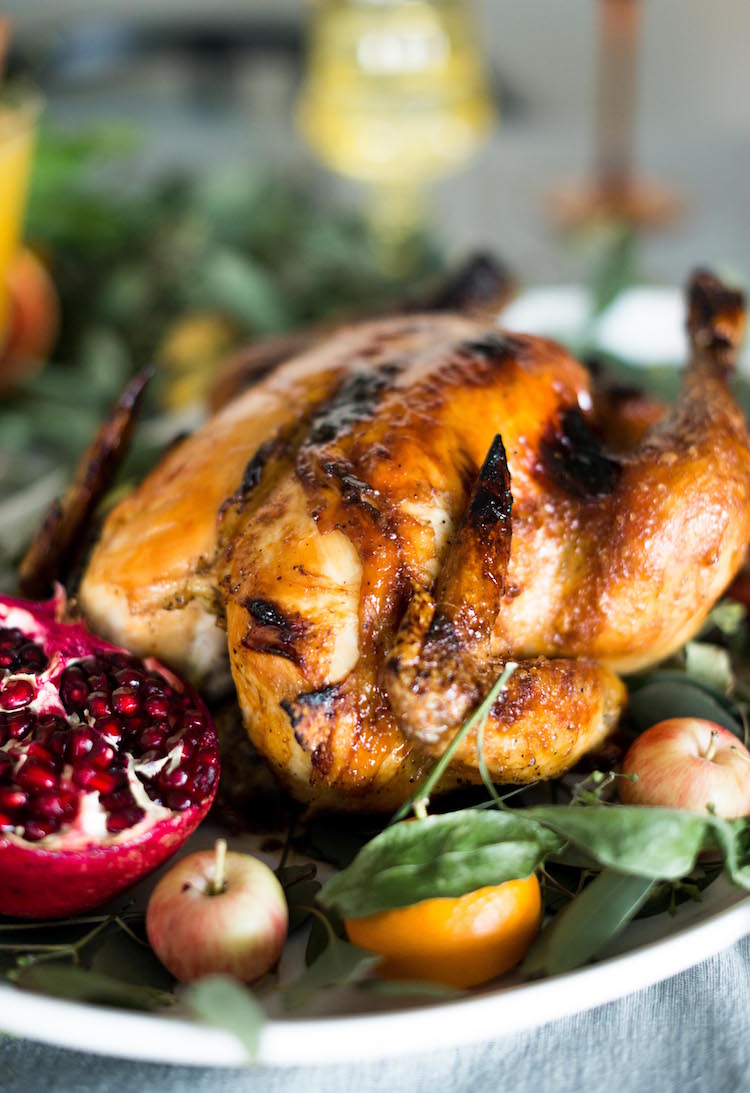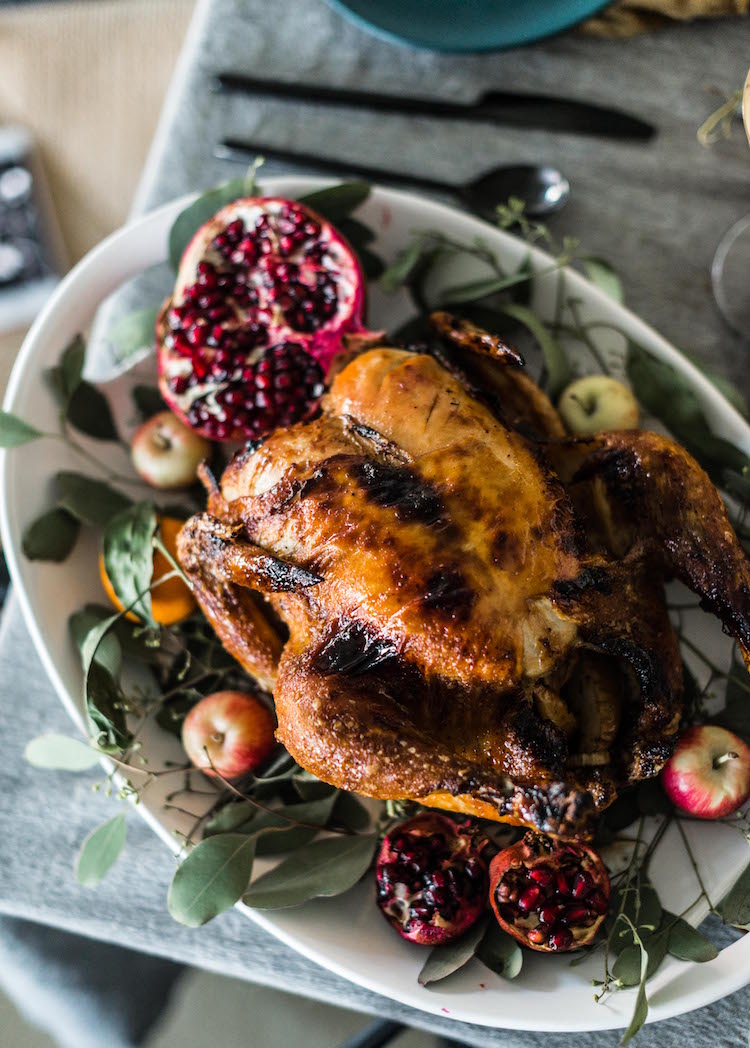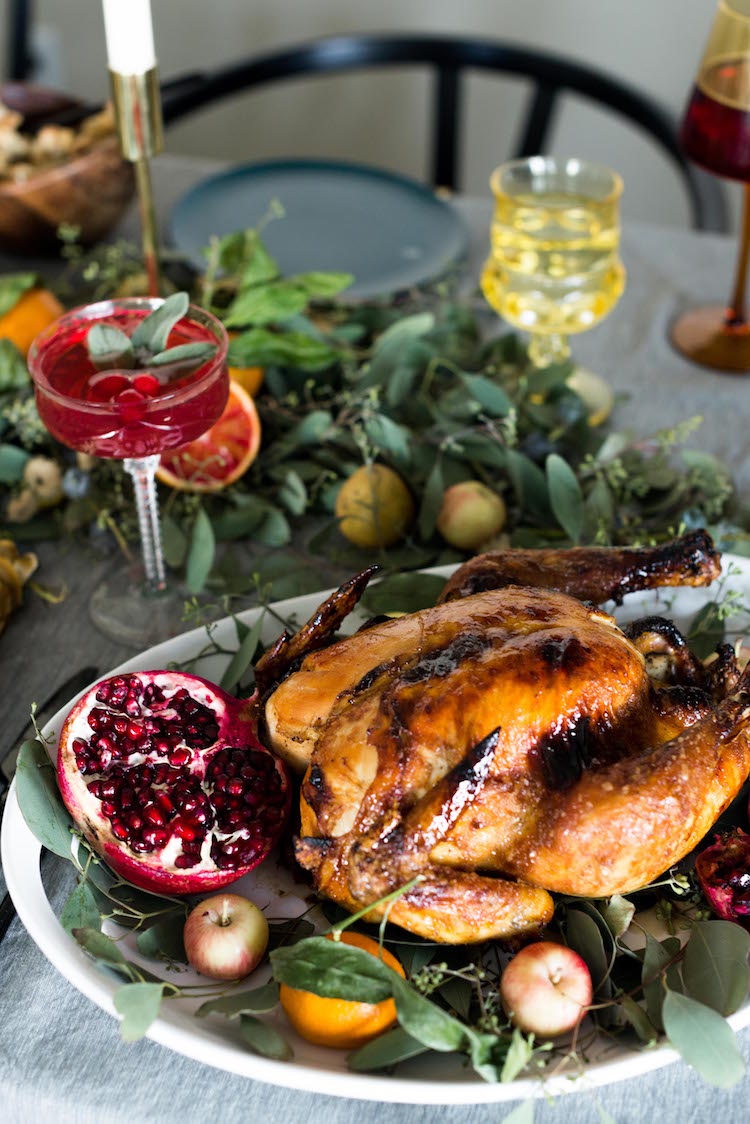 Chinese Five Spice Rum Glazed Turkey
10-12 lb turkey
1 onion
2 red applea
salt
pepper
4 tbs butter
1/2 cup turbinado or brown sugar
Chinese Five Spice Rum Glaze (Recipe below}
Directions
Preheat oven to 350. Place rack on middle low position. Chop apple and onion into thin slices. Toss with salt, pepper and oil to coat. Add 3/4 of the apple mixture to a roasting pan. Remove gizzards from turkey. Rinse turkey. Pat dry the turkey. Liberally salt & pepper the cavity, underneath the skin (separate skin on the breast side carefully) and all over the skin. Add turkey on top of the apples in the roasting pan, breast side up. Melt the butter and add 1/4 cup turbinado sugar to it. Rub a 1/2 under the skin and then on to the skin on the breast side. Pour 1/2 cup turkey stock to the pan. Stick chicken in oven and roast for 2 1/2 hours. Tent with foil if skin begins to burn. Mean while, make the rum glaze. After 1 1/2 hours, brush some of the rum glaze onto the turkey. Continue to brush more glaze onto it periodically until the juices run clear, about another hour (for a total of about 2 1/2 hours.)
enough for a 10-12 lb chicken or turkey
4 tbsp butter
1/2 cup tubinado or brown sugar
1/4 cup rum
1/2 tsp Chinese five spice powder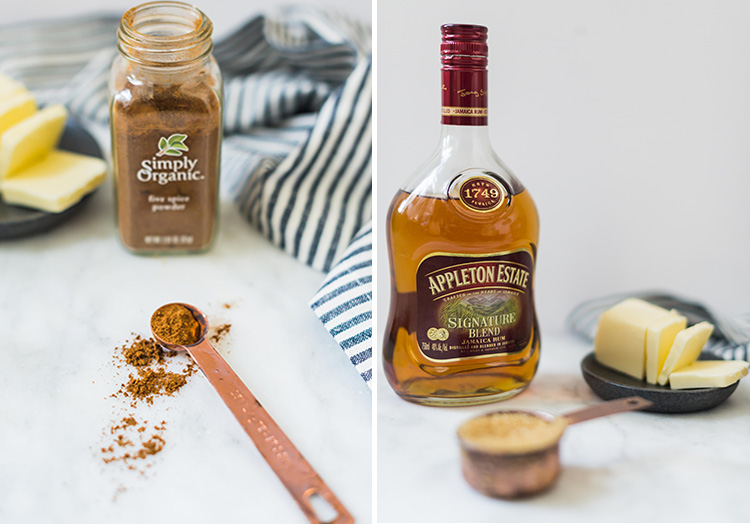 Directions
Melt butter in a pan on medium. Add rum, sugar, and Chinese Five Spice powder and whisk. Bring to a boil. Reduce to low to a simmer for about 10 mins or until it reaches a syrupy consistency.