Spiked Gingerbread Latte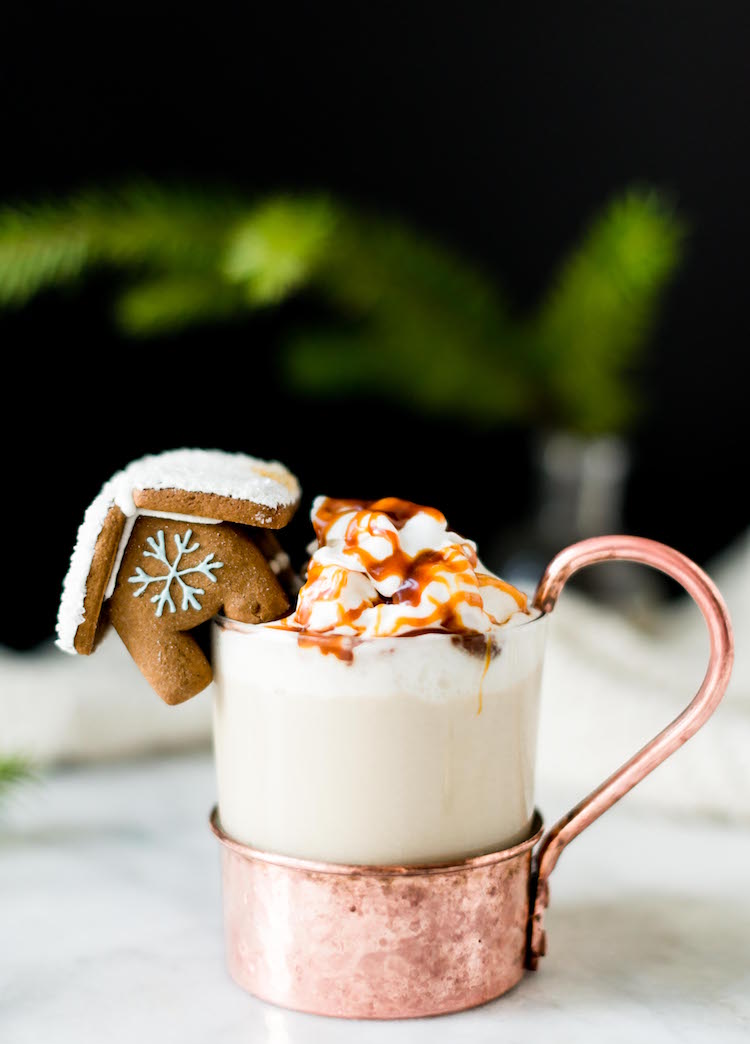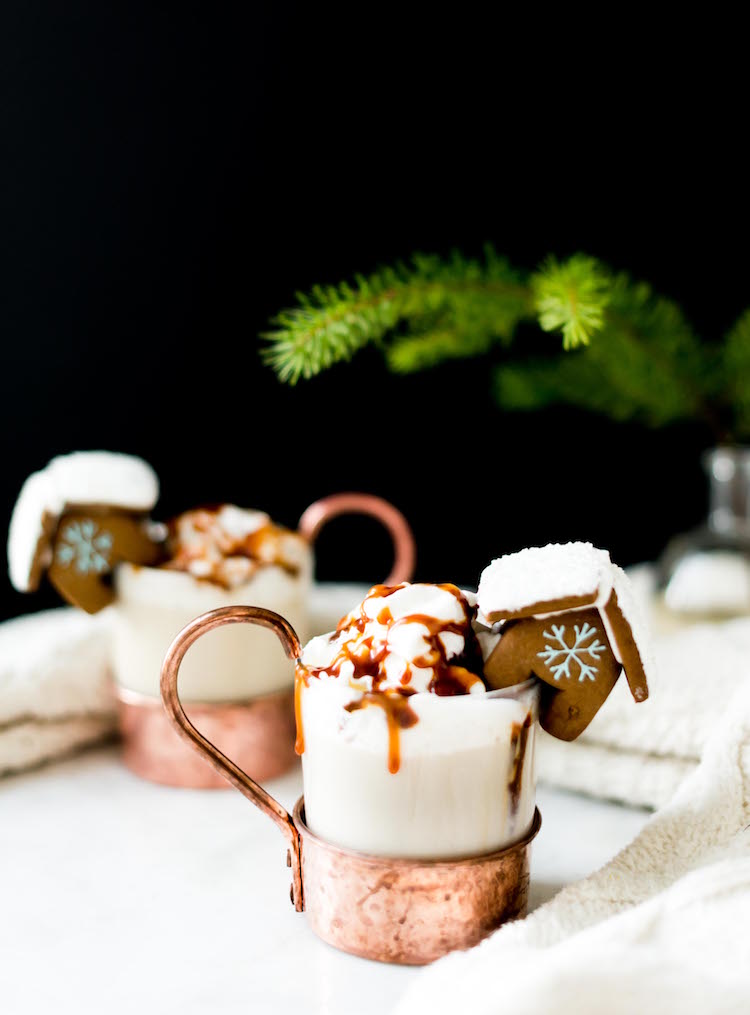 On Christmas morning in my family's house, all the adults we have mimosas as the kids dive into Santa's presents. The Christmas tree isn't the only thing getting lit on Christmas! Considering my little sisters wake me up at 6 most Christmases, I generally need a pick me up while they unwrap gifts. This Spiked Gingerbread Latte is the perfect Christmas morning pick me up, with a little kick of course!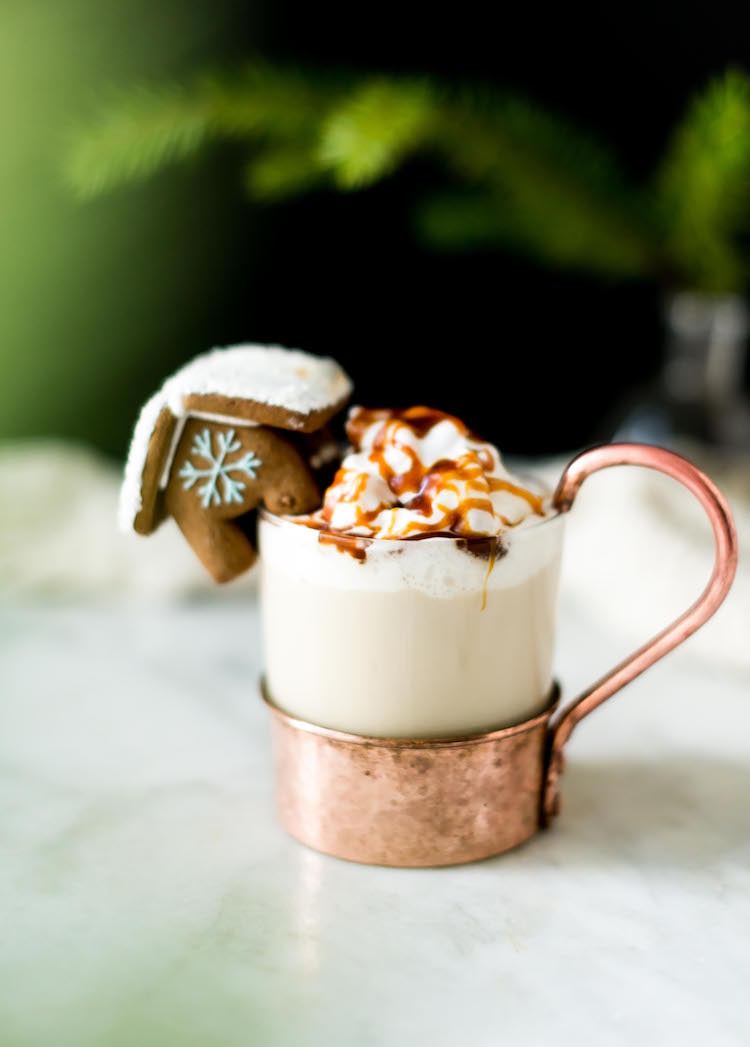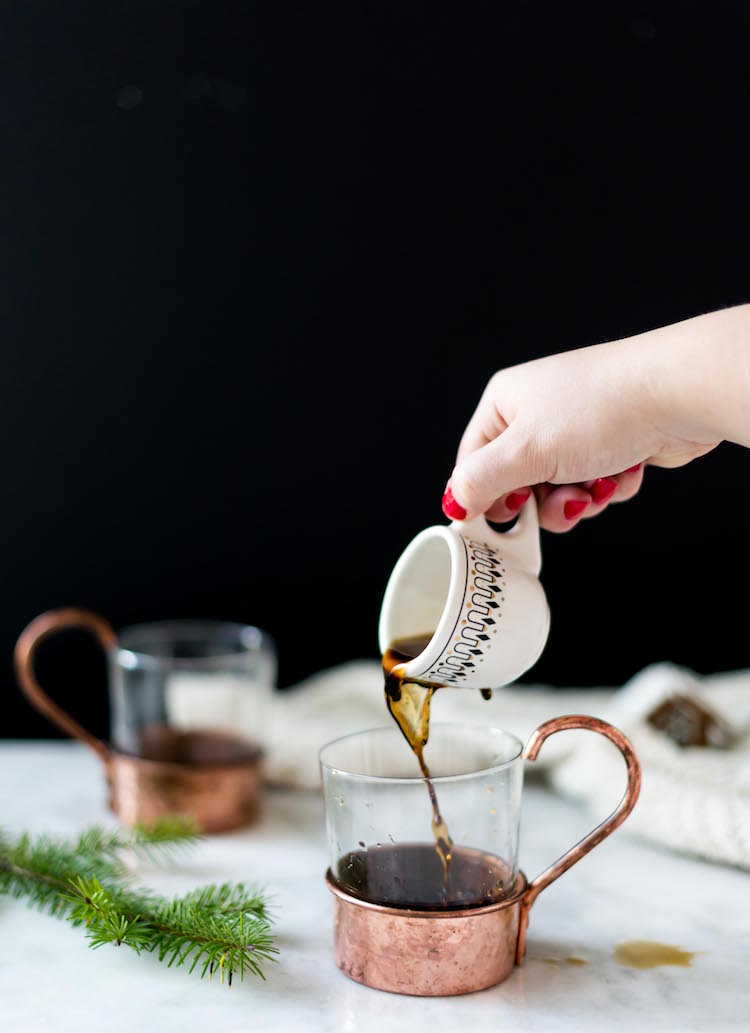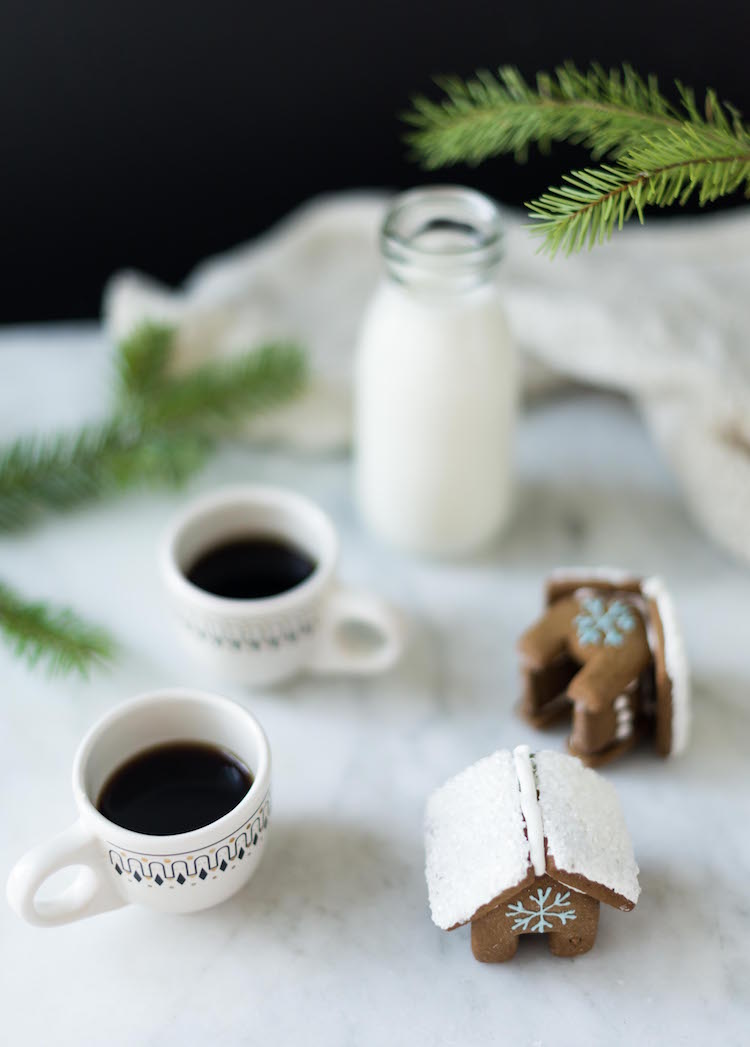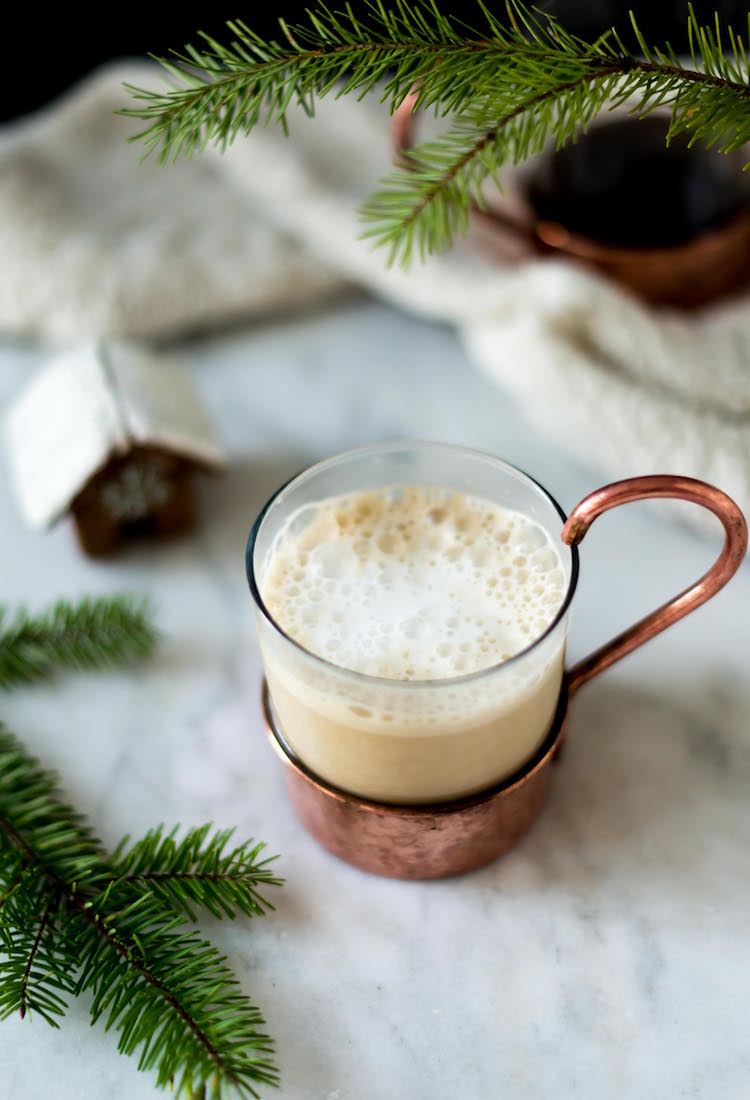 This latte can be made with out a fancy espresso machine if you do not have one at home. A stovetop moka pot or in my case, I just picked up some espresso at my local coffee shop Ritual Coffee. For more of a gingerbread flavor, you can add more syrup. I found the ratio to be the perfect amount for my taste though. Any caramel will do drizzled atop the latte, but this rum salted caramel really elevated the Spiked Gingerbread Latte to another level.
This can be made with out the cognac for a non-boozy latte. Adjust the gingerbread syrup to compensate for the omission. But you'll probably want to pour in some cognac, trust me!
Directions
I got my espresso from my local coffee shop, but feel free to use your own if you have a machine. Make sure the espresso is hot and add to a mug. Pour in the gingerbread syrup and cognac and stir. Add milk of choice to a mason jar or sealed container and shake hard for 45 seconds-1 minute or steam it with. This will create foam with out a espresso machine or milk foamer. Microwave in a jar for 45 seconds-1 minute. Slowly pour into the mug. Top with whipped cream and caramel drizzle. If  you are feeling extra fancy, add a cute gingerbread house mug topper!