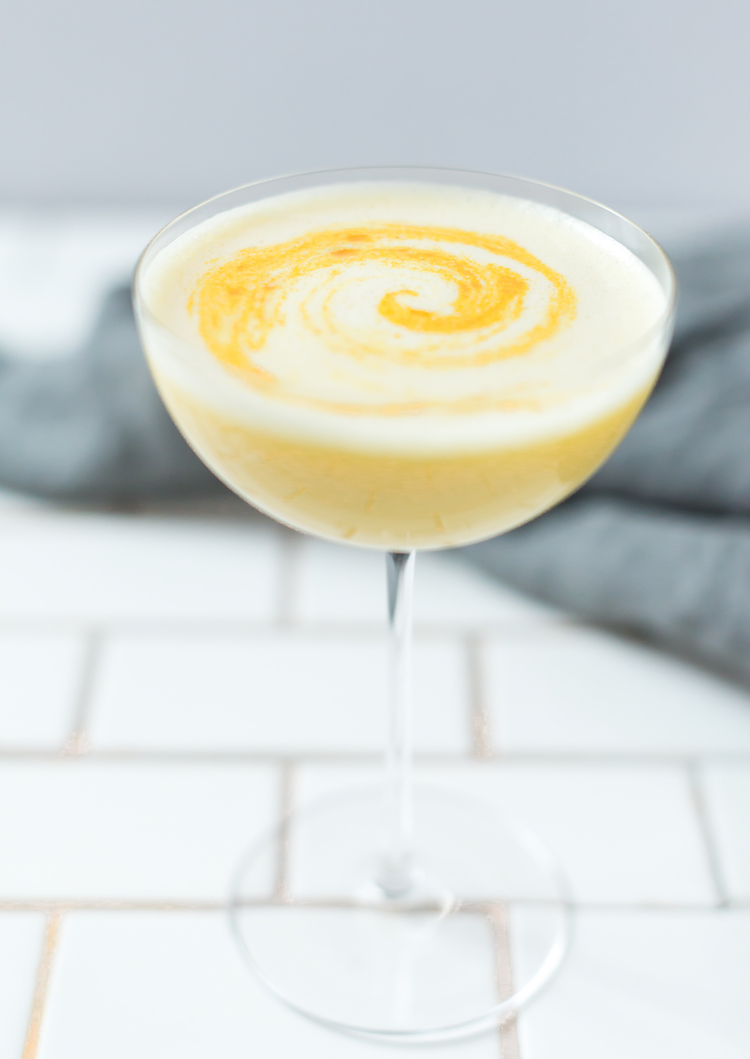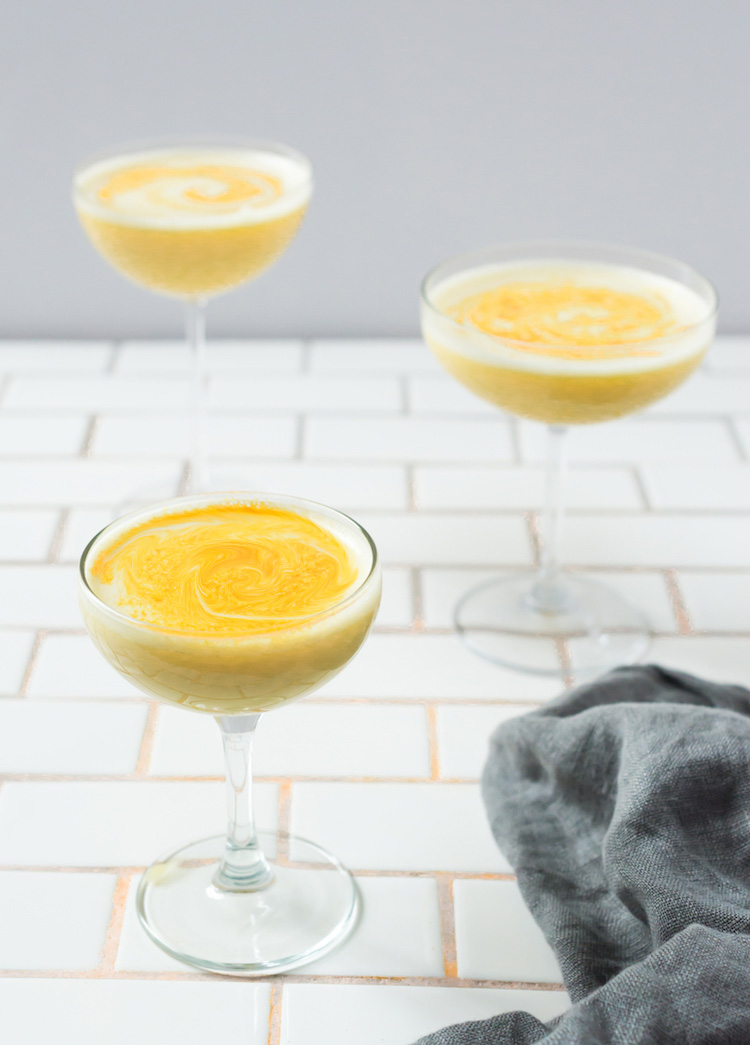 The Golden Milk craze does not seem to be stopping anytime soon! It's a great alternative to caffeinated drinks and has health benefits thanks to a little thing called turmeric. If you are not familiar with Golden Milk, it's a mixture of coconut or almond milk (dairy free milk) snappy ginger, honey, and the golden ingredient: turmeric. Another ingredient some will add is black pepper, you need to pair both turmeric and black pepper to get the full inflammatory benefits. So as one does, I turned it into a cocktail, meet the Golden Milk Turmeric Cocktail. Anyone out there surprised?!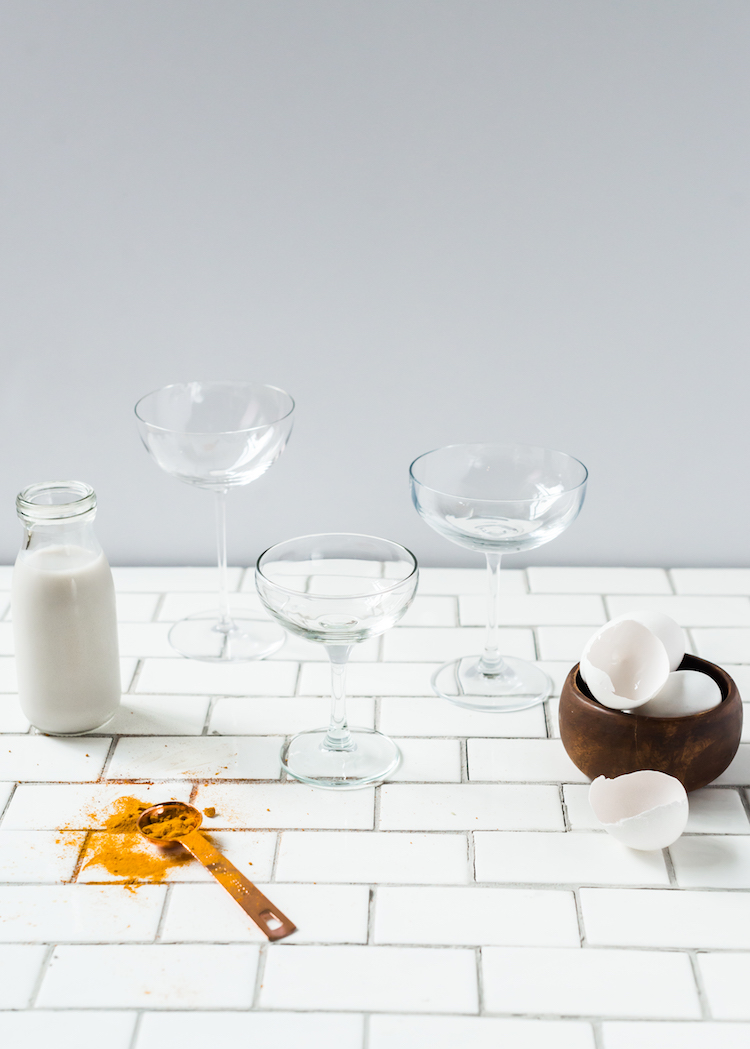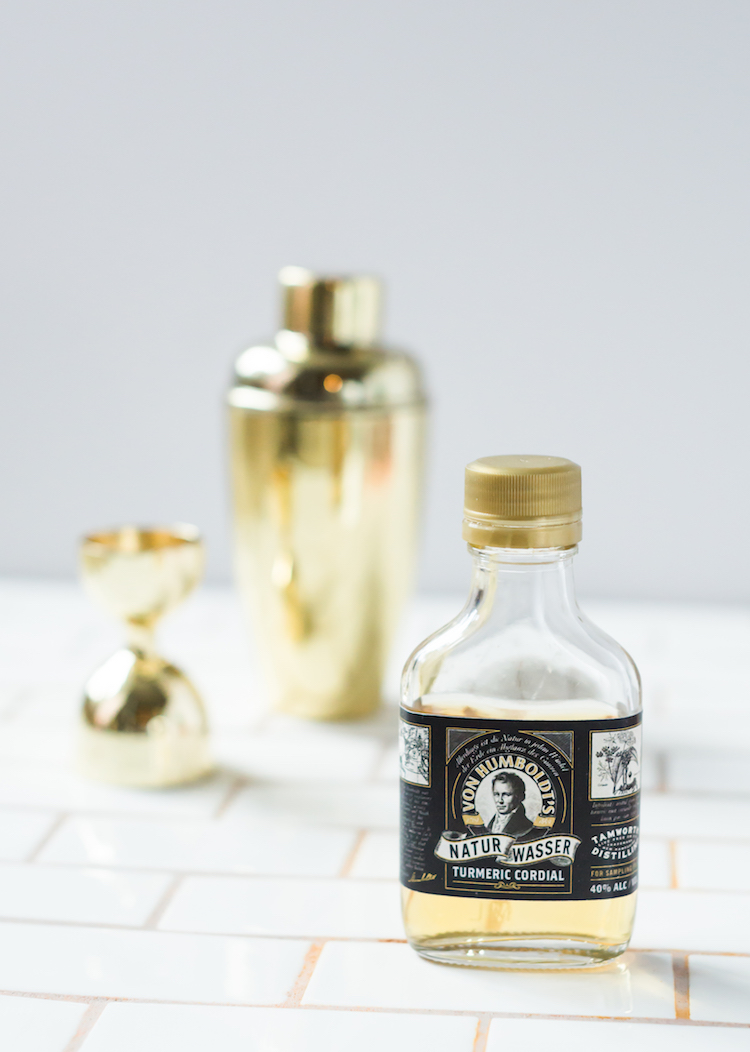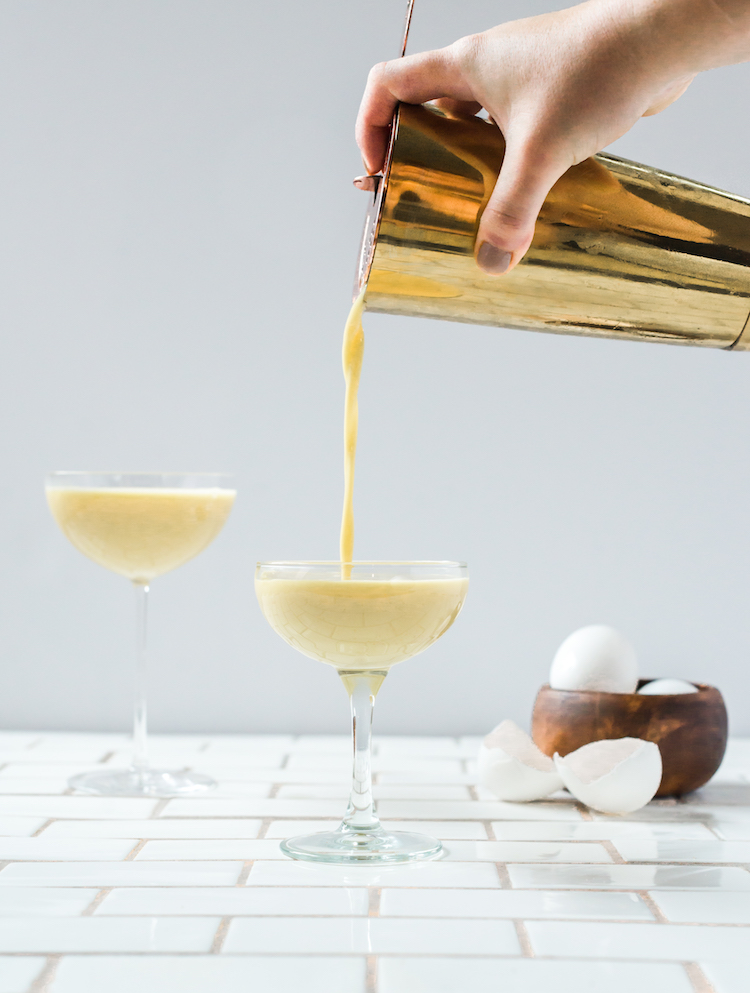 I was recently introduced to a lovely turmeric spirit, Von Humboldt's Turmeric Cordial from Tamworth Distillery. They are a sister distillery of Art in the Age that made the famous Snap & Root spirits (RIP). They make fun, experimental flavors of spirits. As many know, turmeric has a bitter, powerful flavor. They combine piquant of coriander seed and rose petals and lemon zest to smooth things out. I used this as the base spirit for the Golden Milk Turmeric cocktail. to really give the cocktail some warmth and herbal flavors. A kiss of rum (ok, a few kisses of rum), ginger, silky coconut milk, and a whole egg to give it a rich body. It's full of warm, spicy flavors that are cooled down by the egg and coconut!
GOLDEN MILK TURMERIC COCKTAIL
serves 1
tools: knife, shaker, jigger
glassware: coupe
1/8″ piece of ginger, slices
3 oz full fat canned coconut milk
1 1/2 oz Von Humboldt's Turmeric Cordial
1 oz dark, aged rum (not pot stilled rums, you'll want a lighter bodied rum here)
1 oz honey syrup (heat 2:1 parts honey to water until honey dissolves. Let cool before using)
1 whole egg
pinch of turmeric
garnish: sprinkle of turmeric, cinnamon, nutmeg,
optional: dash pepper, if you want to add the dash of pepper to really up the benefits of the turmeric, feel free too but will make the drink more savory.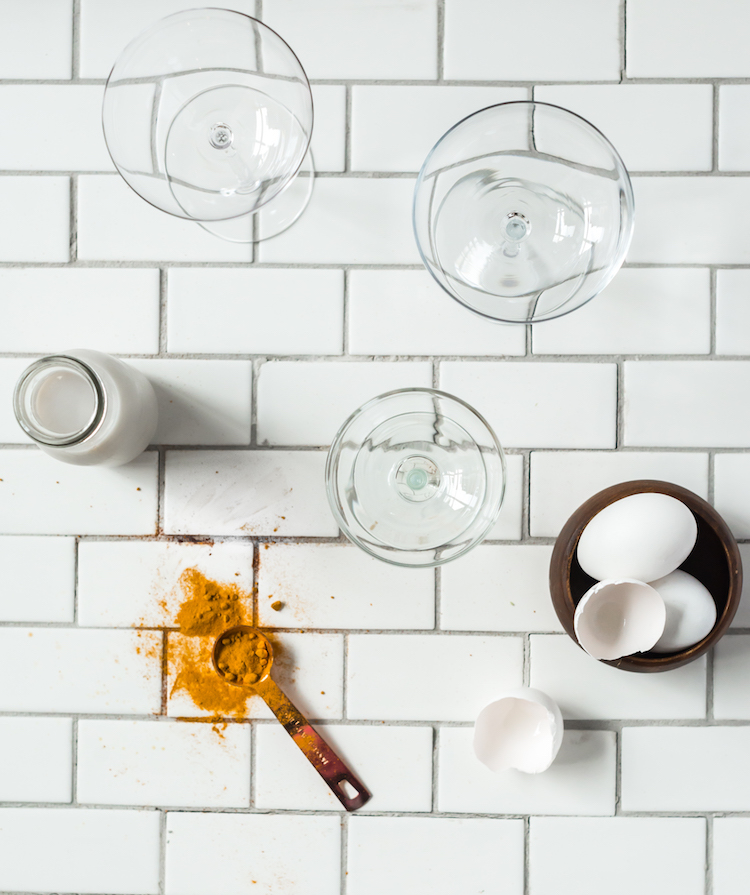 Directions
Add ginger into a shaker and muddle. Add all liquid ingredients and the pinch of turmeric into the shaker. Shake for 20 seconds and strain into a coupe glass. Sprinkle with turmeric, cinnamon, and nutmeg (black pepper if using). Swirl with chopstick.