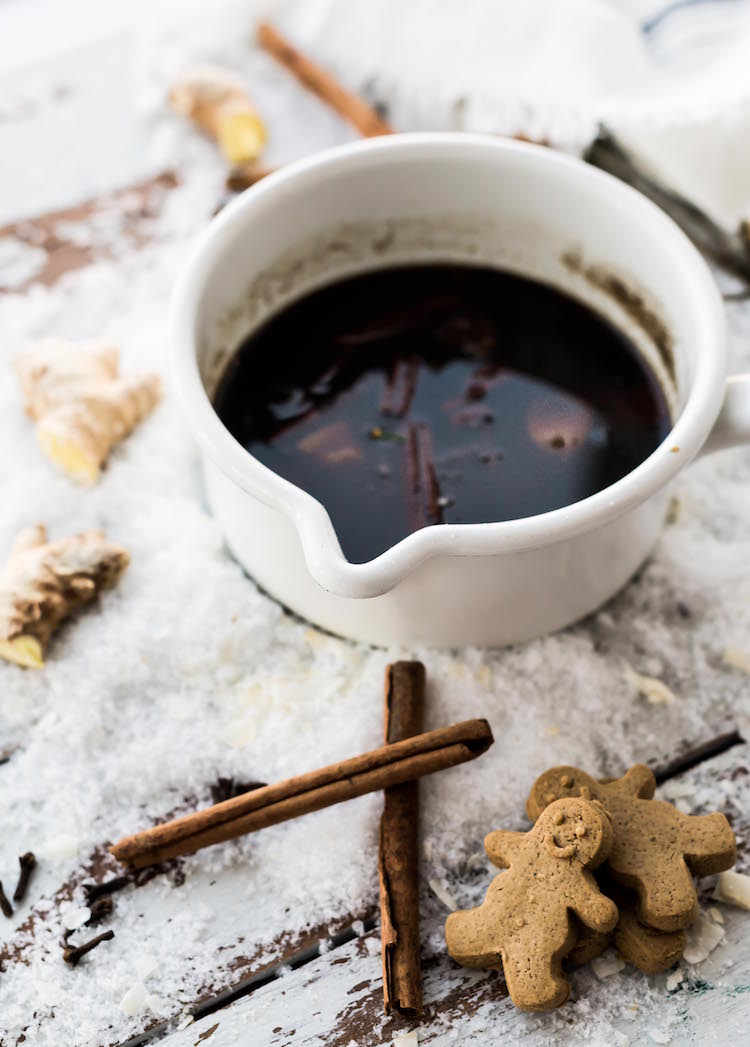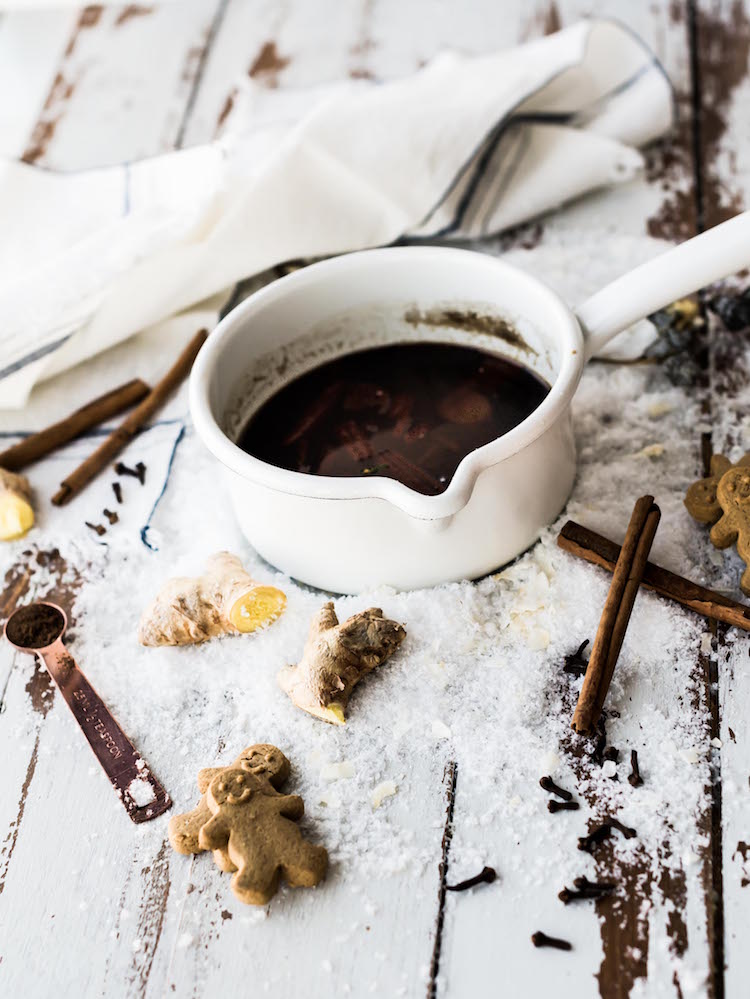 This gingerbread syrup is great for topping pancakes, ice cream, and other desserts but mostly it's perfect for adding into cocktails! I recently added it to this Gingerbread Ramos Gin Fizz but it also works fabulously in warm drinks (I in fact have a warm cocktail utilizing it coming up this week!) I tastes like frickin gingerbread, but better because I find gingerbread a tad to dry for my taste, so this syrup is arguably even better. What cocktails would you whip with this Gingerbread Syrup?!
1 cup brown sugar

3/4 cup water

1 1/2 inch nob of ginger

8 whole cloves

2 cinnamon sticks, cracked

1/2 whole nutmeg, chopped
Directions
Add water and sugar into a sauce pan and bring to a boil. Meanwhile, peel ginger and chop. Chop nutmeg into pieces. Crack cinnamon. Add all spices and ginger to the pan. Once boiling, turn to simmer and cover for 8-10 minutes. Take off heat and let cool. Strain through fine mesh strainer. Store in sealed container for up to a month in the fridge.