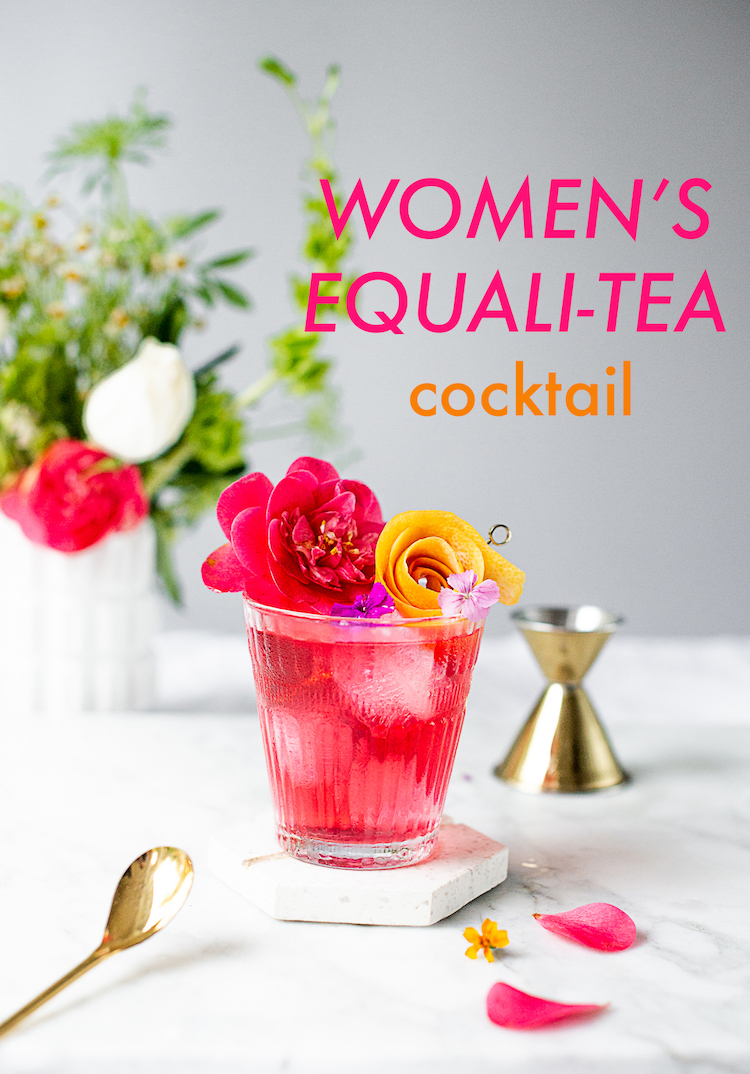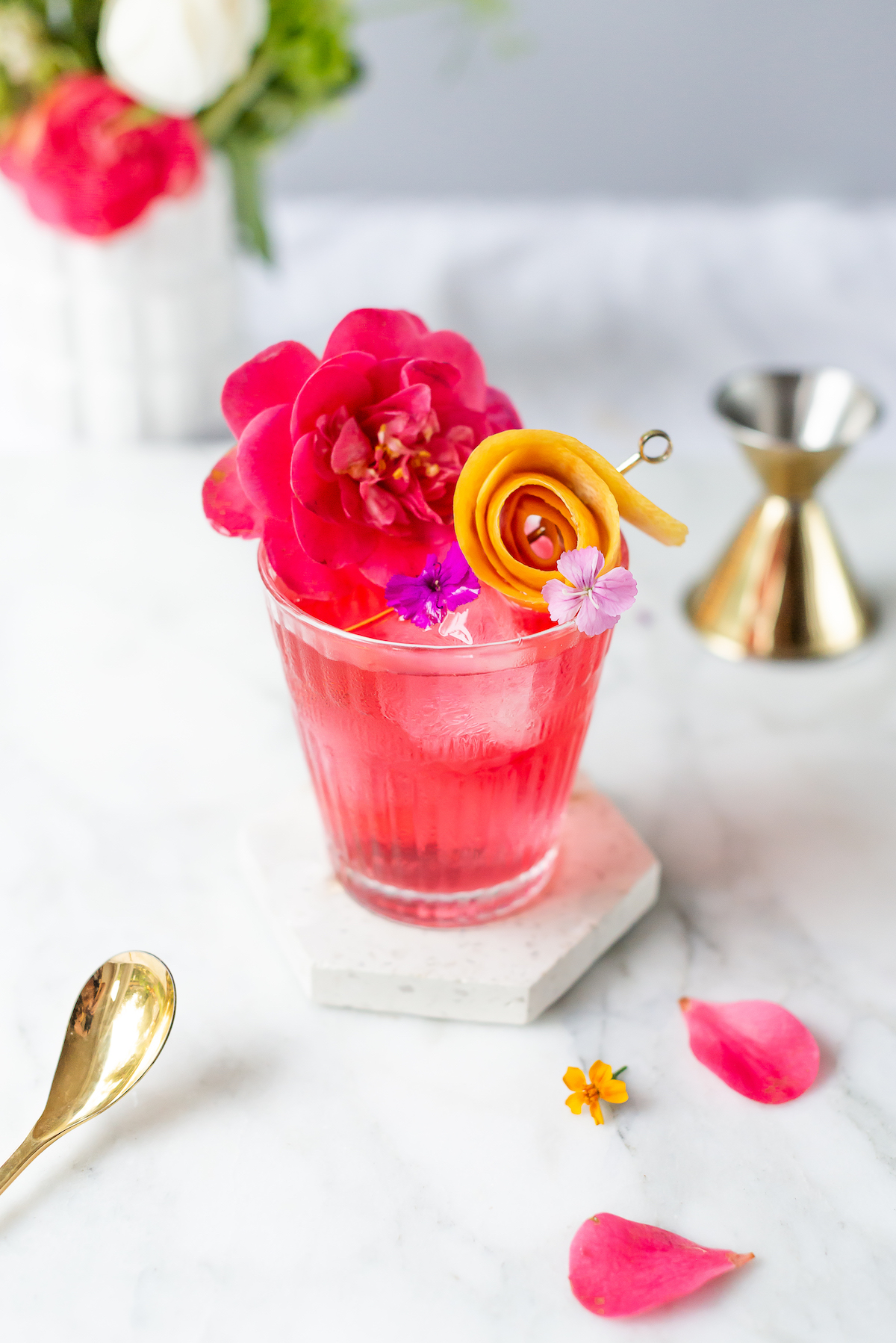 I am honored to be featured along side some other amazing women in the world of spirits writing and photography on Women & Whiskies to celebrate International Women's Day and Women's History Month! I created the Women's Equal-TEA cocktail to pair with my feature. Although a cute name, it is inspired by the struggles and efforts of women fighting for equality among all genders. Whether the pink tax, unequal pay, secist policies, and reproductive rights (just to name a few!), women face inequality everyday in one form or another.
Women & Whiskies has been a great program and community that has embraced women like me into the world of whisk(e)y that was for a long time, exclusionary of ladies either with advertising, tastings, or the culture surrounding it. W&W created a space and site for women to come together to taste without pretension and learn about this beautiful category of spirits without fear of judgement. Whiskey is no longer a men's spirit (because honestly how can a spirited be assigned to a gender?!), but also a women's.
The Women's Equali-TEA cocktail features hibiscus rose tea that is both sweet but tart, bourbon for a kick, and ginger that will bit back. They all play well together in this complex yet easily likeable whiskey sour .You can also get the recipe here along with other amazing whiskey cocktail recipes included these developed by some of my favorite women in the spirits world Arsenic Lace's Campari spiked The Future is Female & Gastronomista's cherry blossom and scotch gem. Cheers to ALL women today and everyday!
WOMEN'S EQUALI-TEA
1 oz hibiscus rose tea (recipe here)
3/4 oz lemon juice
3/4 oz simple syrup
3/4 inch of Quarter sized sliced ginger
10 drops Bitter Girl Rose Bitters
garnish: lemon peel, rose or edible flowers
Muddle ginger in a shaker tin. Add the bourbon, tea, lemon, simple syrup, and bitters to the shaker. Shake with ice and strain into a rocks glass with ice. Peel a long lemon peel. Express lemon peel over the glass. Roll the lemon peel up to form a "rose". Garnish glass with peel and edible flower or rose.