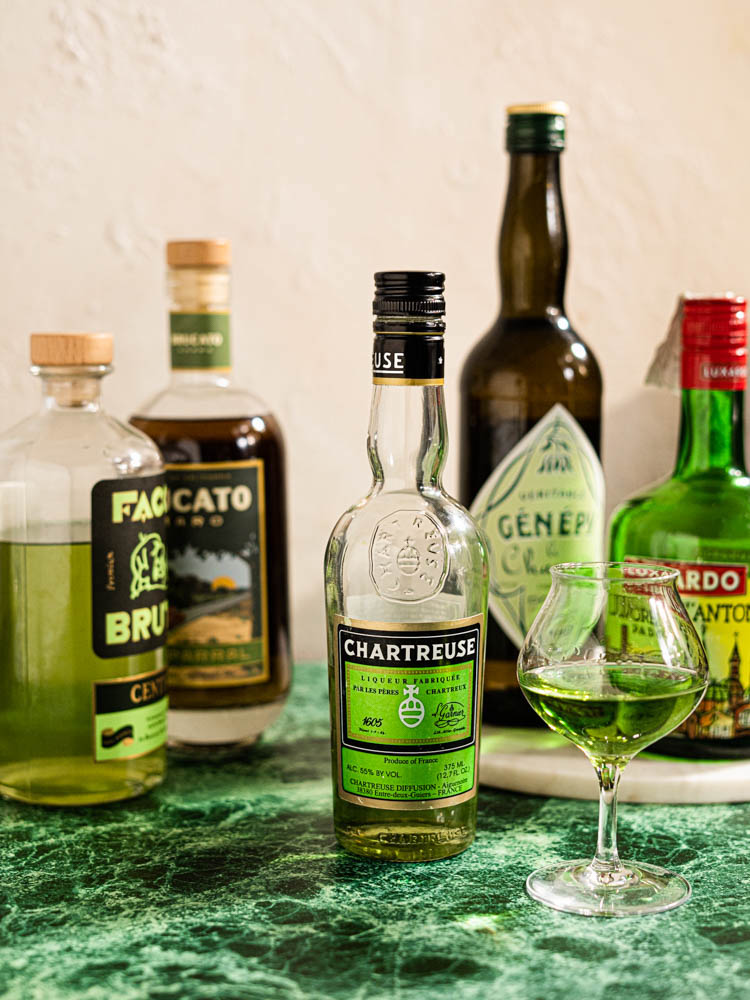 If have been tirelessly searching for a bottle of Chartreuse to mix up a Last Word or a Chartreuse Swizzle you are not alone! I know the celebration- and struggle- of securing a coveted bottle. Although nothing can be an exact replacement for the complexity of Chartreuse, there are a few herbal liqueur options on the market that can help recreate your favorite Chartreuse cocktails. I have put together a list of Chartreuse Substitutes for you made up of the herbal liqueurs that I have found to be the most similar for you to swap into your favorite recipes.
Chartreuse Shortage
The New York Times recently did a dive into the reason behind the shortage and why it won't be ending anytime soon. With the increase in making cocktails at home over the pandemic, cocktail enthusiasts became aware of the green spirit, and for good reason, can't get enough of it. This has resulted in supply chain issues of the liqueur, but unlike ones other spirits companies have faced following the pandemic such as bottling and shipping. Rather the supply chain shortage is singular to the the green spirit. Monks.
Chartreuse has been distilled by Carthusian monks of the Grande Chartreuse monastery in France. The recipe comes from an ancient manuscript that they were entrusted with in 1605 called the Elixir of Life, which Chartreuse is also sometimes referred to as. Only 2 monks at a time know the full recipe for the 130+ herbs, roots, and ingredients that make up the layered liqueur. The monks have also taken a vow of silence as part of their faith.
The increased demand and production of Chartreuse has taken away from their devout duties. In response to this, the monks have decided to pull back production in order to "protect their monastic life and devote their time to solitude and prayer." As much as I love Chartreuse, I have absolute respect for the monks who are choosing to refocus and make their practice their priority over capitalism and demand for making more.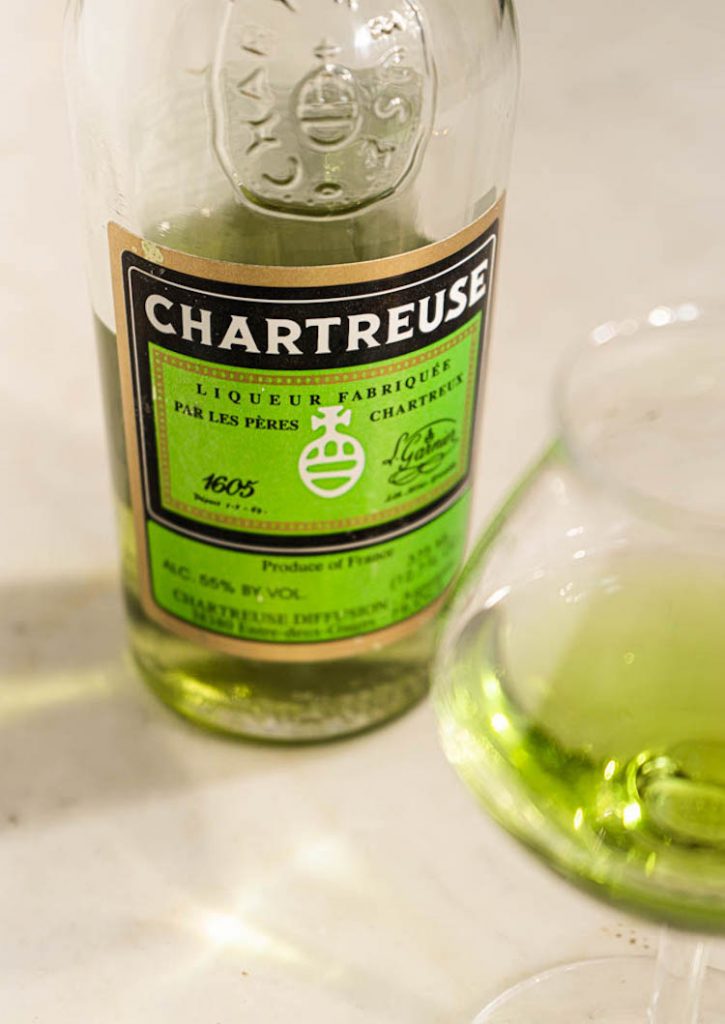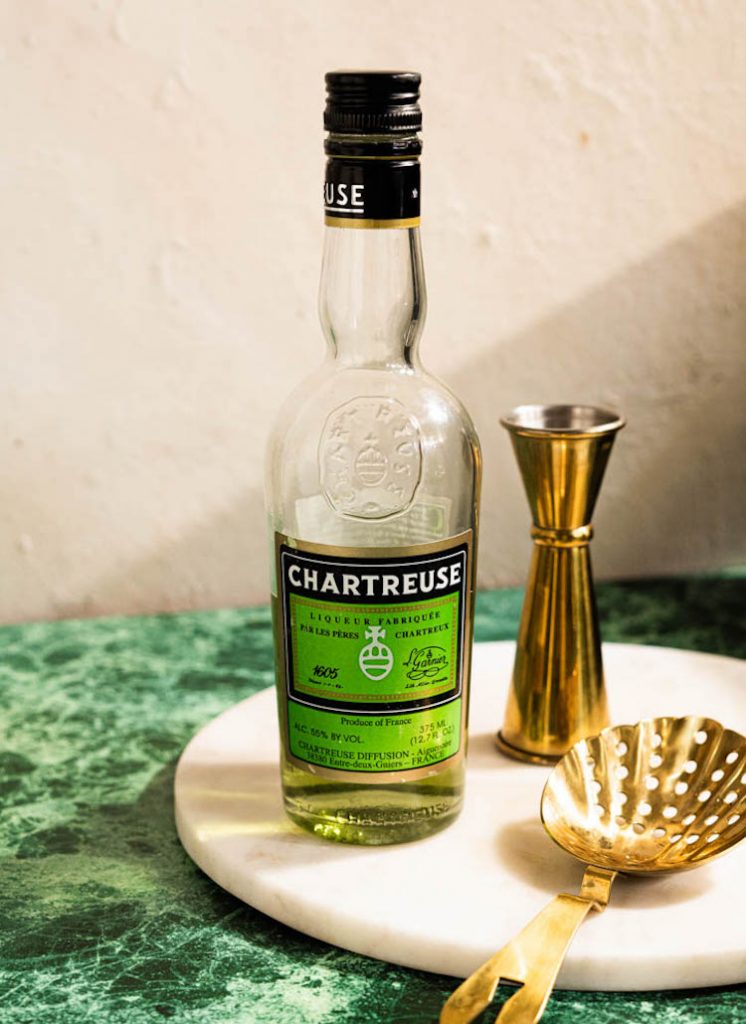 What is Chartreuse Exactly?
Well, no one really knows except the 2 monks who are bestowed with the knowledge of the recipe. They have shared many of the herbs come from the surrounding mountains where the monastery is located while importing a few of the other ingredients like the citrus peels. The base distillate for green Chartreuse is made from beet sugar that is then macerate and distilled with the 130+ herbs and ingredients. It is then aged in shared freak oak barrels. The predominate flavors, for me, are mint lime, and thyme with intense cinnamon and citrus on the nose, but it's so layered and complex it changes as you sip.
With increase in the demand for the herbal liqueur and cocktails featuring it, many are looking for Chartreuse alternatives. Don't worry you don't have to go without the Last Word, try swapping in on of these other spirit options instead. And if you do happen to come across a bottle of Chartreuse, grab one for me!
Chartreuse Substitues
Here are my top picks for herbal liqueurs to use as a Green Chartreuse substitutes. Although I did a lot of research and tasing, it is by no means exhaustive. If you have another one to add to the list that you love, let me know!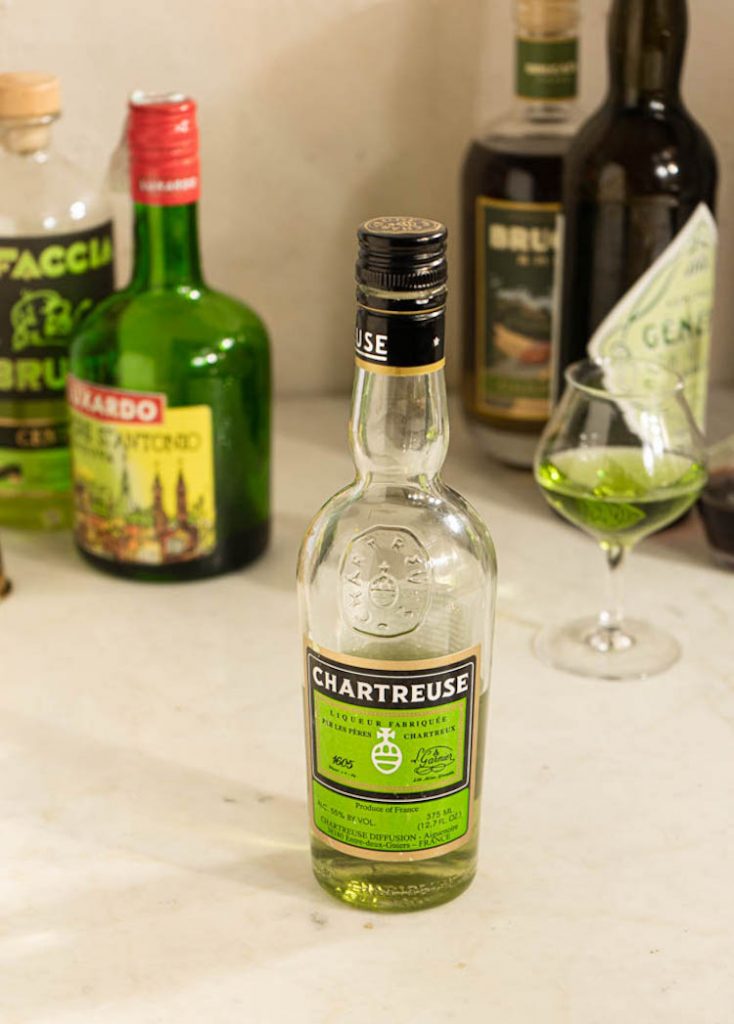 Dolin Génépy le Chamois Liqueur
ABV: 45%
Color: pale yellow
Tasting notes: minty, anise, thyme
About the liqueur Produced by Dolin of Haus Alpenz. Made with genepy a mountain sage and shrubs in the wormwood family. Falls between Chartreuse and absinthe.
Where to buy it: Genepy is widely distributed, but not every retail will carry it. Check with your favorite bottles shop.
Buy online: Bitters & Bottles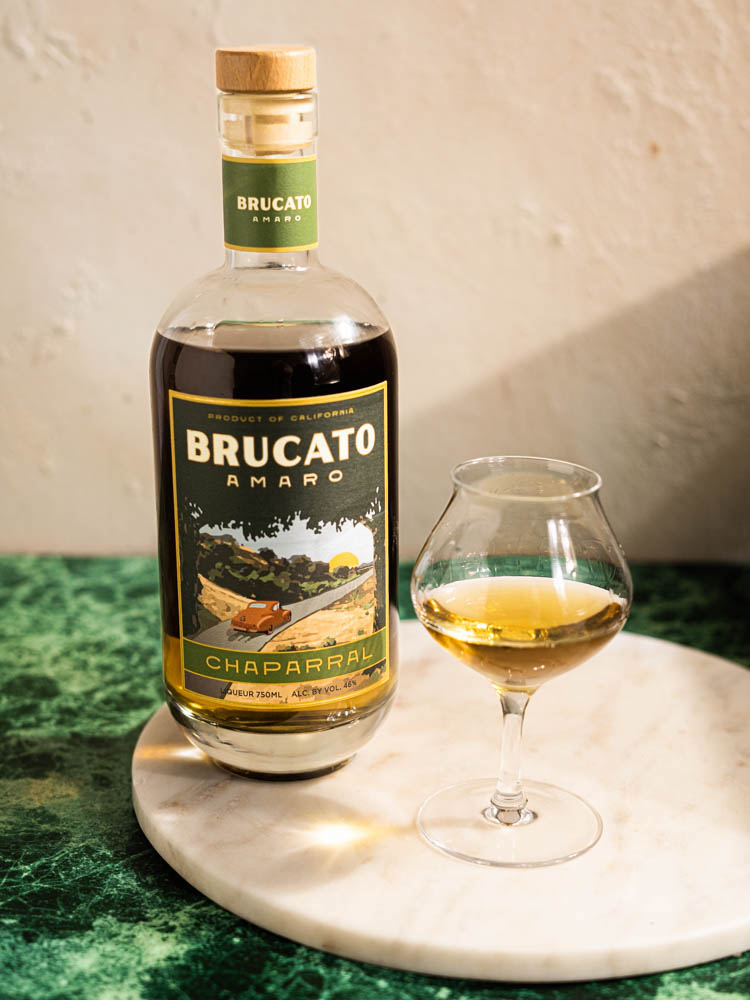 Brucato Chaparral
ABV: 46%
color: amber
Tasting notes: lemon, licorice, honey, anise, spearmint
Brucato is made in California using local herbs and roots including Yerba sante, anise, cardamom and sperimentIt's definitely leans more Amaro where Chartreuse is an herbal liqueur. It's particularly anise forward so if you are not a fan. of absinth or anise flavors, this ma not bet the best option for you.
buy online: Bitters & Bottles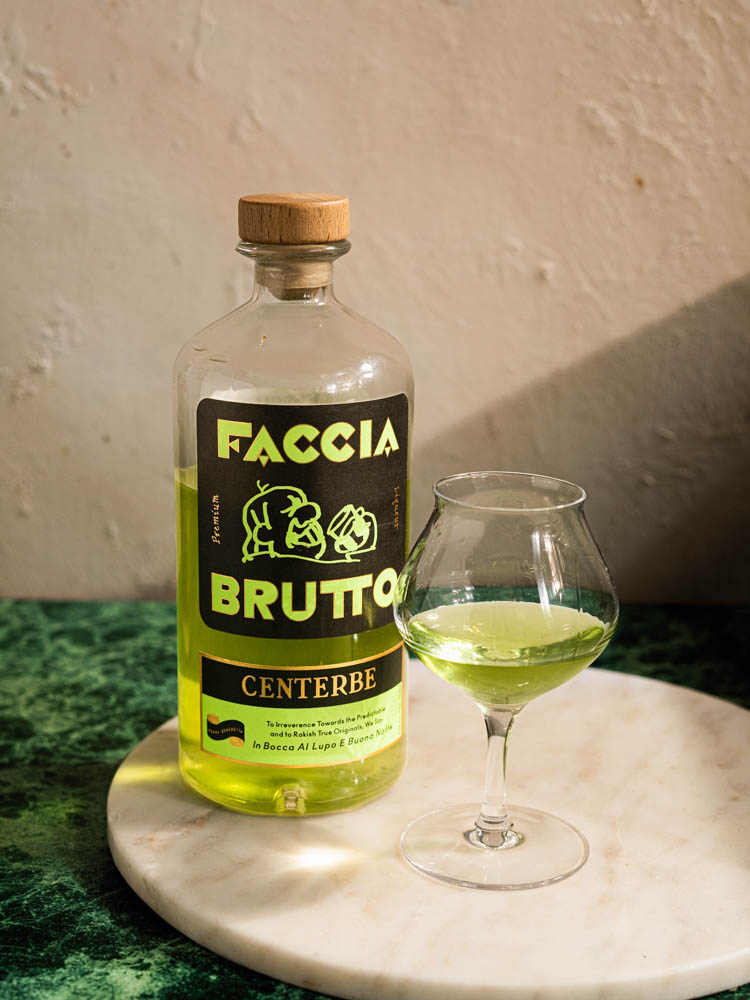 Faccia Bruto Centerbe
ABV: 45%
color: bright green
tasting notes:
This is the most like Chartreuse for me out of the alternatives I have tries. The finish is a bit off for me, but feel this is a really good replacement for Chartreuse in both flavor, constancy, and color. It's produced by Patrick Miller in Brooklyn from twenty botanicals, all either herbs, leaves or seeds, half fresh and half dried. It sits somewhere in-between Chartreuse and Genepy.
buy online: Bitters & Bottles
Accompani Flora Green
ABV: 40%
color- amber/ medium yellow
tasting notes: mad with hyssop, lemon balm, chamomile.herbaceous, with hints of anise and baking spice medium sweet finish
about the liqueur: Made by Straight Away Spirits in Portland.
Buy online: here
Ver
ABV: 50%
color- pale green
tasting notes: raisin and sage, mint, orange, bitter woodiness
about the liqueur: I found out about this one after I shot a video and images. It's one of the most accessible being at Total Wine, but is only distributed to them by private label. I find the flavor nice but not nearly as complex in flavor. The after taste is very anise forward making it lean more absinthe and the alcohol burn was intense.
Buy: Toal Wine exclusive
–Honorable Mentions–
These are liqueurs that are either a good substitute, but hard to find or are close by not quiet a replacement, but worth considering trying.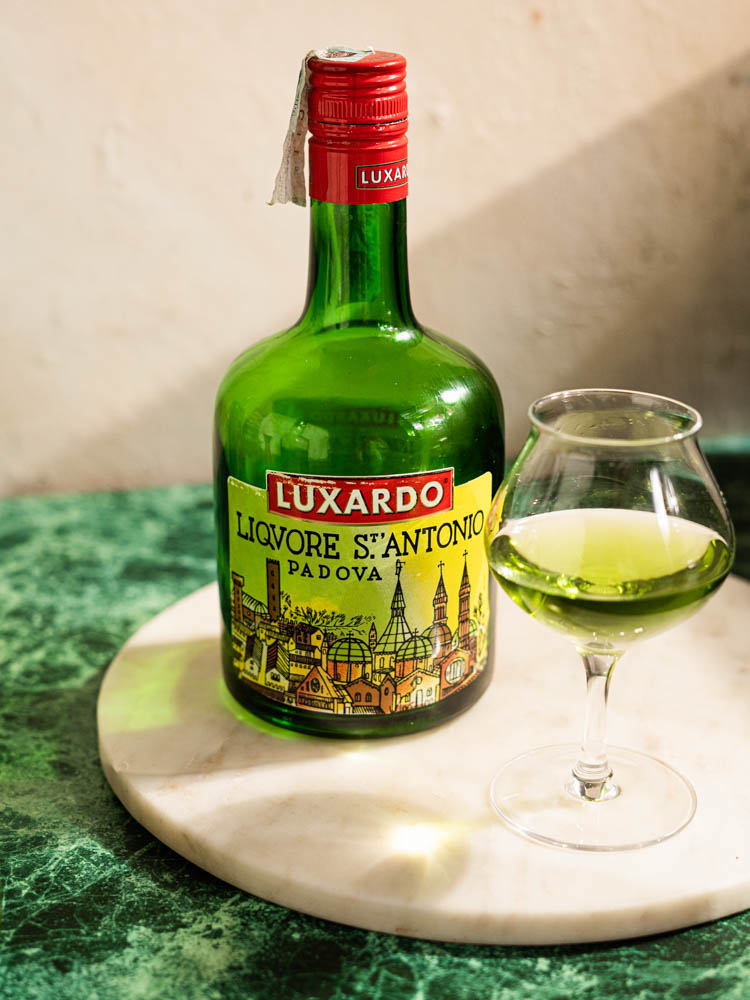 Luxardo Liquore St.Antonio
ABV: 40%
Color: Pale green
Tasting notes: Angelica, galangal, sweet, orange , almond (maybe cherry pits), chelate mint!
Where to buy it: it's currently only distributed in Europe, South America and for purchase at the distillery. But I am hoping the import to the US soon! Maybe if we ask them enough times!
About the liqueur: This one is my personal favorite! BUT it is a special mention and this liqueur is not widely distributed. So you may not be able to get this unless you are in Europe or South America. Produced by Luxardo, it's named after St Anthony, the patron saint of Padov (Padua). It's viscous and the sweetest of the bunch and lowest in ABV at 40%
purchase online/distribution: it's currently only distributed in Europe, South America and for purchase at the distillery. But I am hoping the import to the US soon! Maybe if we ask them enough times…
Benedictine
ABV: 40%
color: pale straw yellow
tasting notes: mace/allspice, orange, cinnamon, black tea, thyme, honey
about the liqueur: Benedictine has also been made by monks! It's much sweeter so it more closely resembles Yellow Chartreuse. It's recipe is also secretive, but has 27 herbs and is believed to have angelica root, hyssop, juniper, myrrh, saffron, mace, fir cones, aloe, arnica, lemon balm, tea, thyme, coriander, clove, lemon, vanilla, orange peel, honey, red berries, cinnamon, and nutmeg.
purchase online: Bitters & Bottles
Strega
ABV: 40%
color: intsen yellow
tasting notes: 70 herbal ingredients such as mint and fennel. It is slightly sweet, semi-viscous, and has a bold, complex flavor with strong minty or coniferous notes.
purchase online: Total Wine
Sources