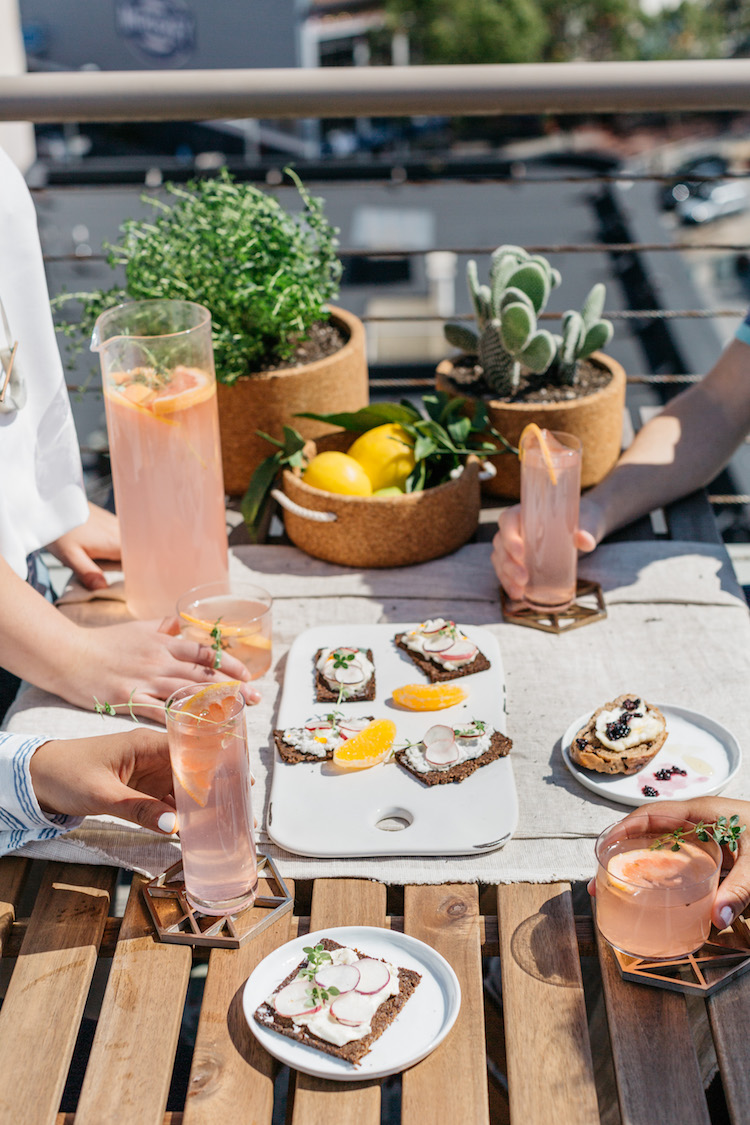 Hello there, summer, we have been wanting for you. I recently had a little summer inspired soiree on my roof with Melanie, the super talented designer behind Melanie Abrantes Designs, to capture her look book for summer. Boy did it turn out goooood! I wish my rooftop looked like this all of the time! One of the best parts is we got to sip on delicious summer worthy cocktails amongst beautiful plants on a sunny San Francisco day. Nothing better!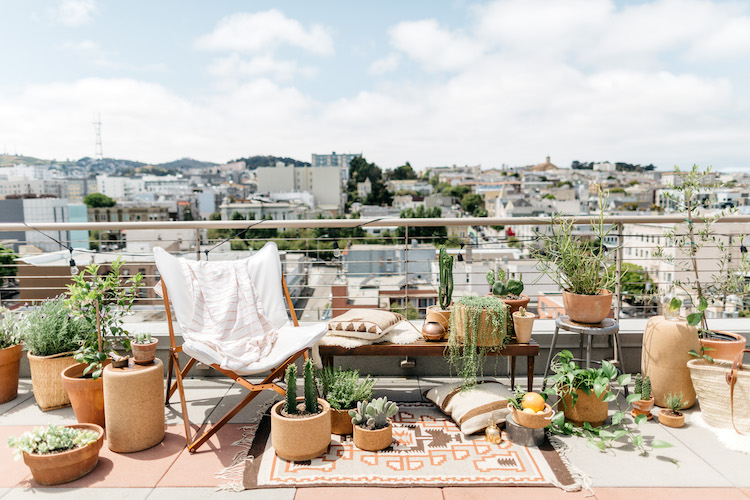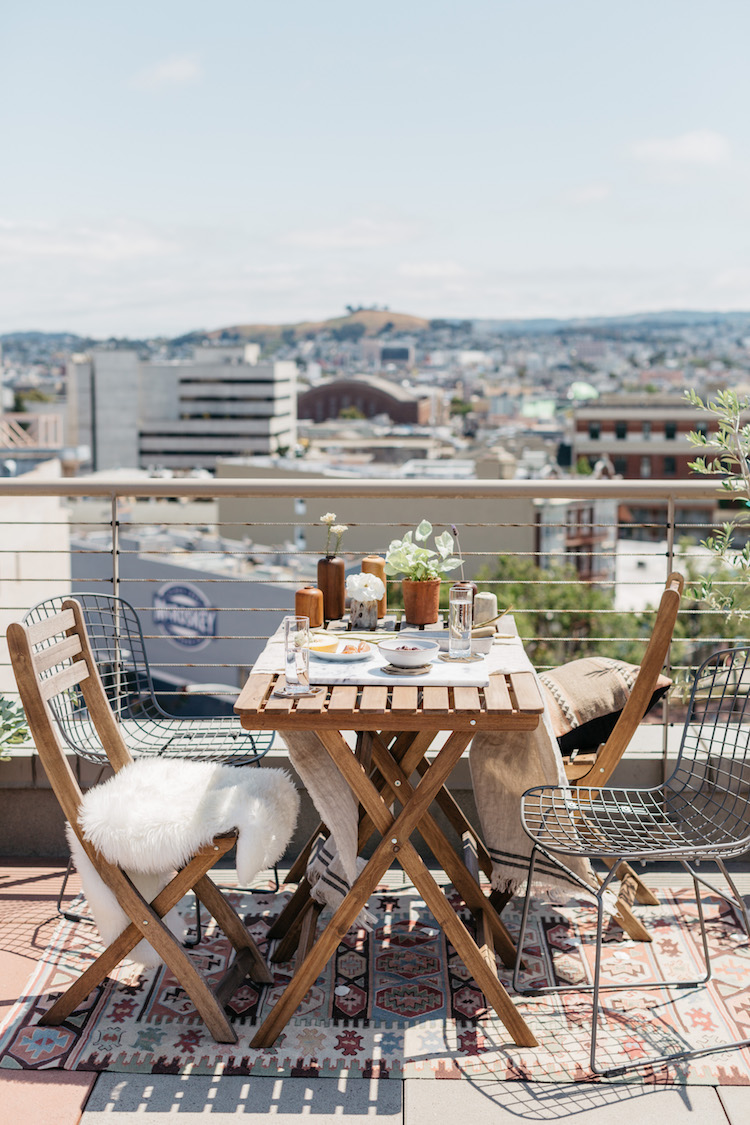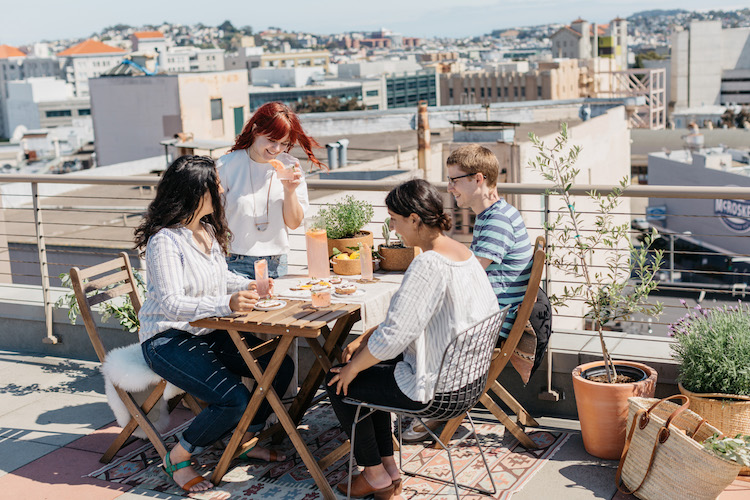 Mel brought in Genevieve Bandrowski to style the sunny afternoon get together. She put together an outdoor oasis peppered with MAD pieces from cork planters to bowls to brass coasters to create the rooftop culture inherent to city dwelling. The lovely Melanie Riccardi shot the look book and caught the essence of the day perfectly- relaxed, cool and sun drenched. So California! Together they really highlighted the unique natural chic pieces Melanie Abrantes creates. The planters she makes by hand are perfect for city living and creating your own rooftop, or indoor, garden. Along with her classic cork planters and vases, Melanie is releasing new coasters to coincide with the new look book and summer time sipping. And what better thing to show of coasters that a pretty cocktail?!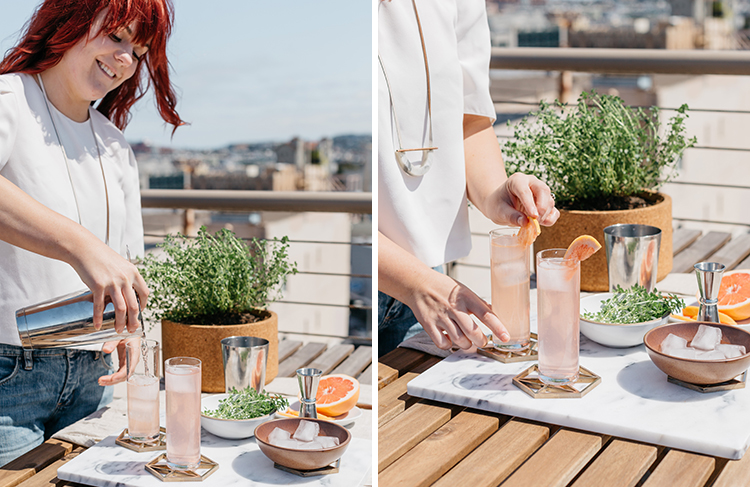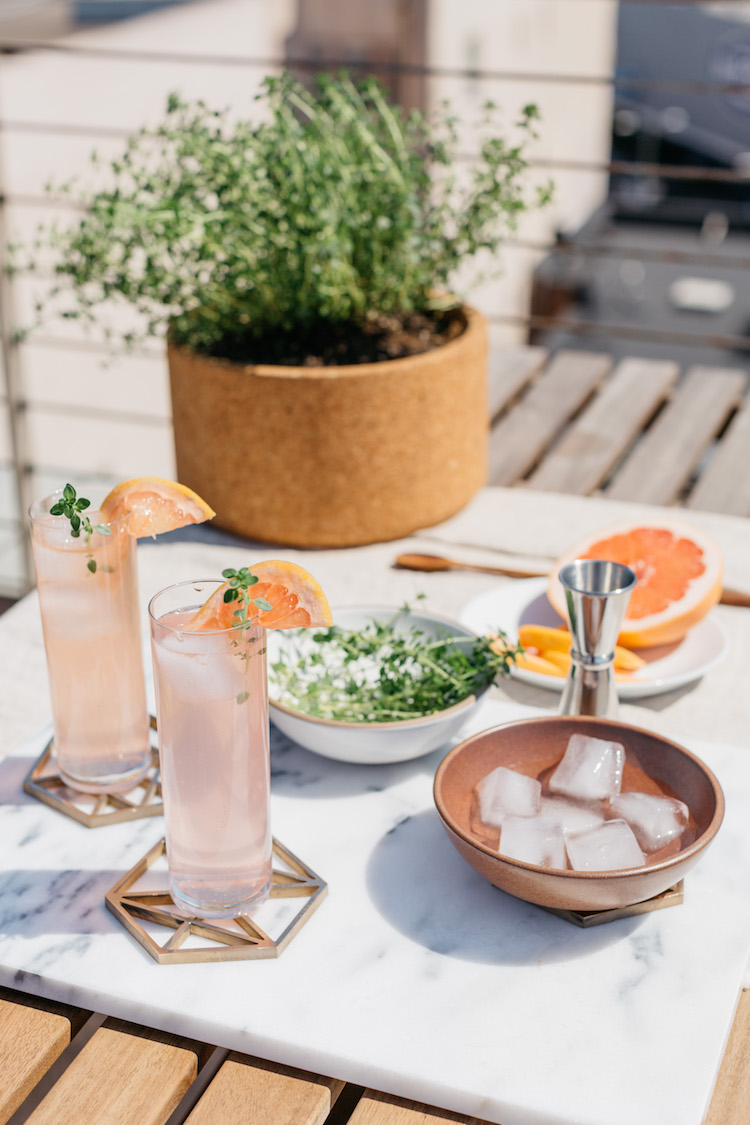 I whipped together a pretty pink cocktail with fresh thyme plucked from the herbs Melanie had plotted in one of her cork planters paired with some gin and grapefruit. Using fresh herbs in drinks is one of my favorite things- I really need to work on putting together my bartenders garden, planted in these beautiful cork planters of course!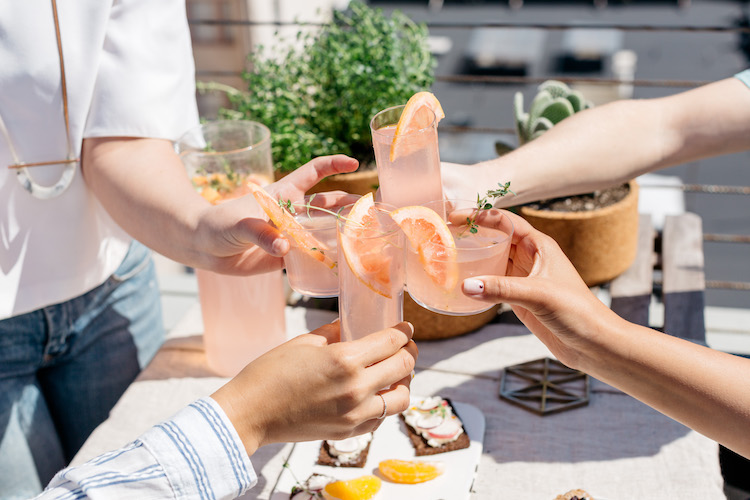 Grapefruit Vanilla Thyme Fizz
2 oz gin
1/4 oz + 1 bar spoon St. Germain
2 oz grapefruit
1/2 oz thyme vanilla syrup (recipe below)
1 oz soda water
thyme sprig + grapefruit slice, garnish
Create vanilla thyme syrup. Add first 4 ingredients into a shaker with ice. Shake and strain into a glass with ice. Top with soda water + stir to incorporate. Garnish with grapefruit and thyme.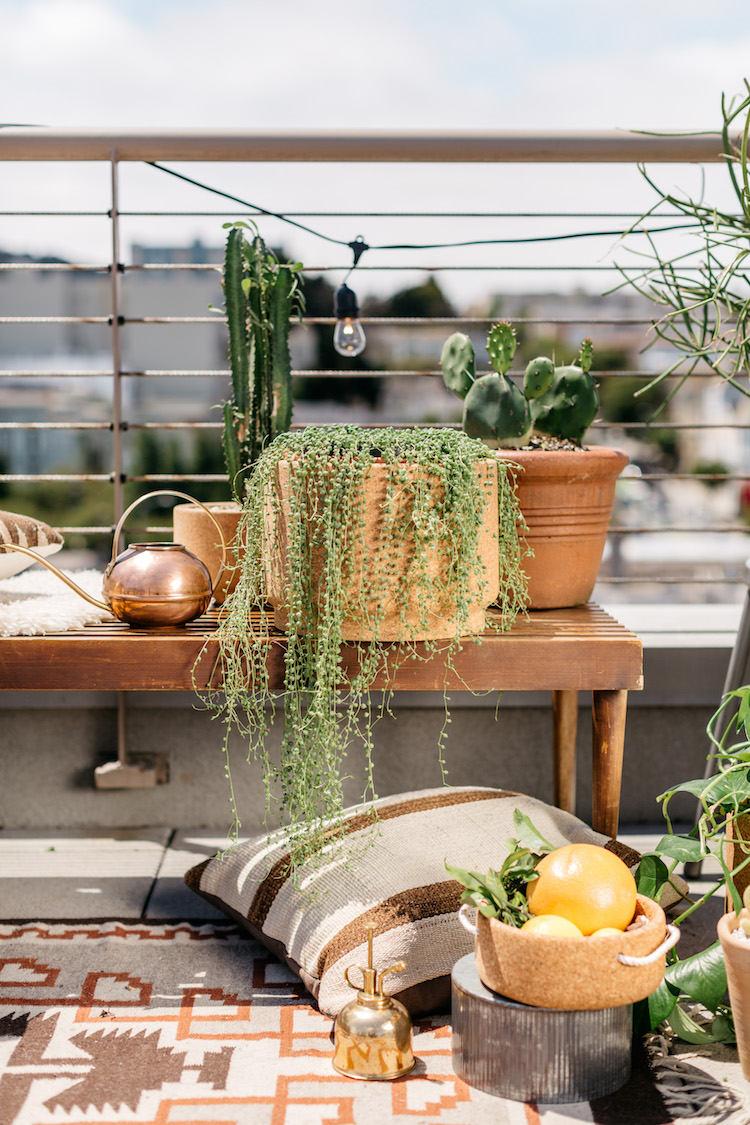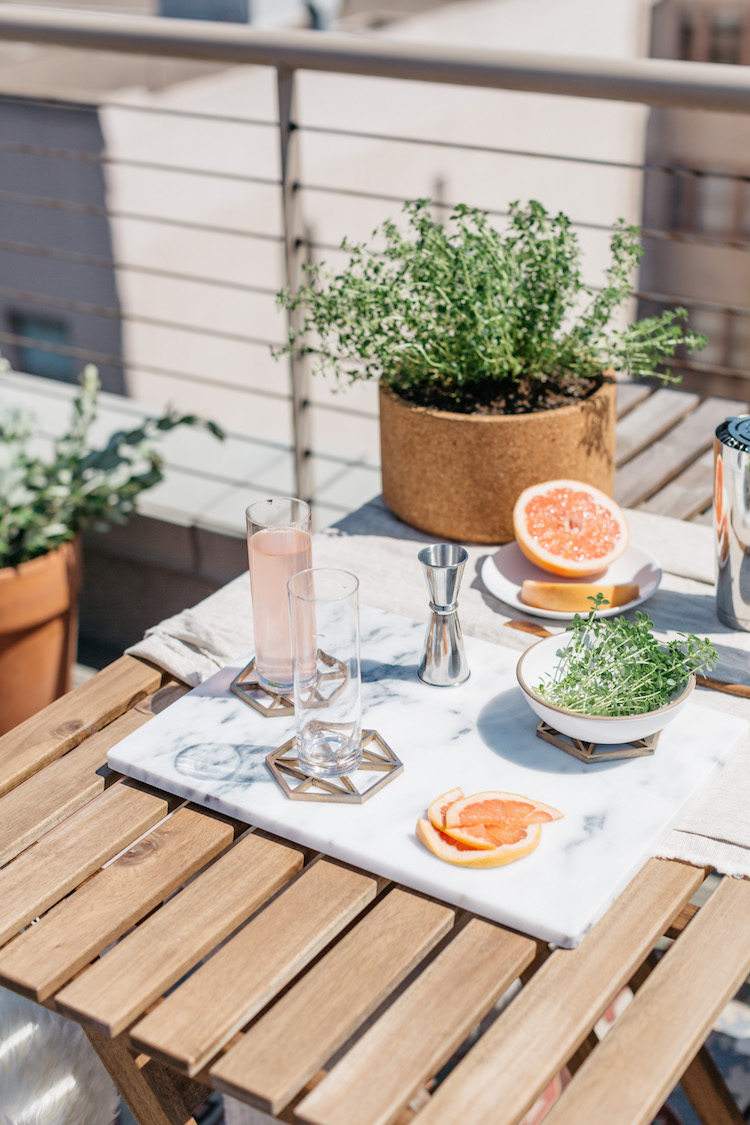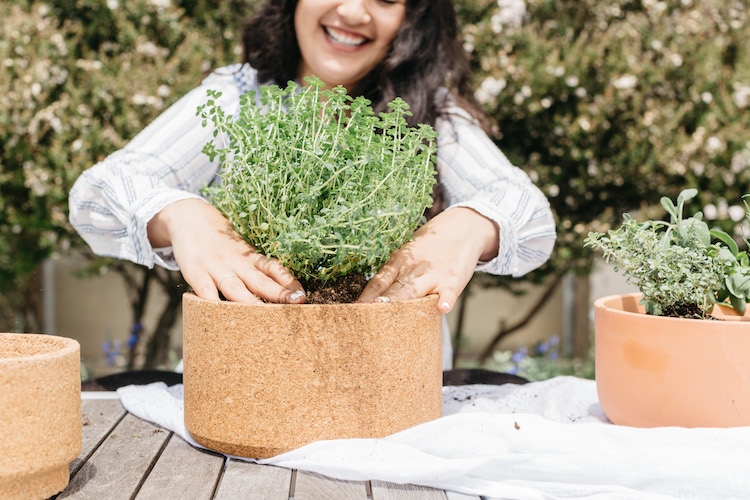 Vanilla Thyme Syrup
8 oz water
8 oz sugar
10-12 thyme sprigs
1 vanilla bean, split
Combine sugar and water into a pot over medium high. Once sugar dissolves, add thyme and vanilla. Once it begins to simmer, take off the heat and let steep until cool. Once cool remove from heat and double strain into a jar or sealed container. Store for 3 weeks in the fridge.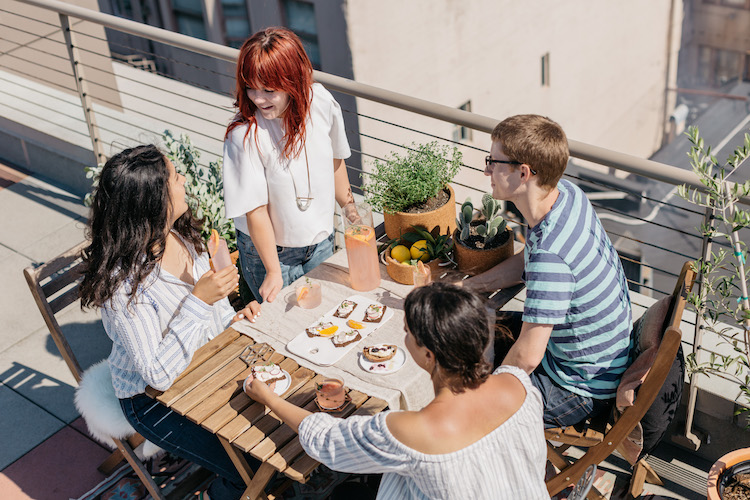 Check out more of the MAD Look Book here!
Photography by Melanie Riccardi / Styling by Genevieve Bandrowski / Original cocktail recipe by Craft + Cocktails