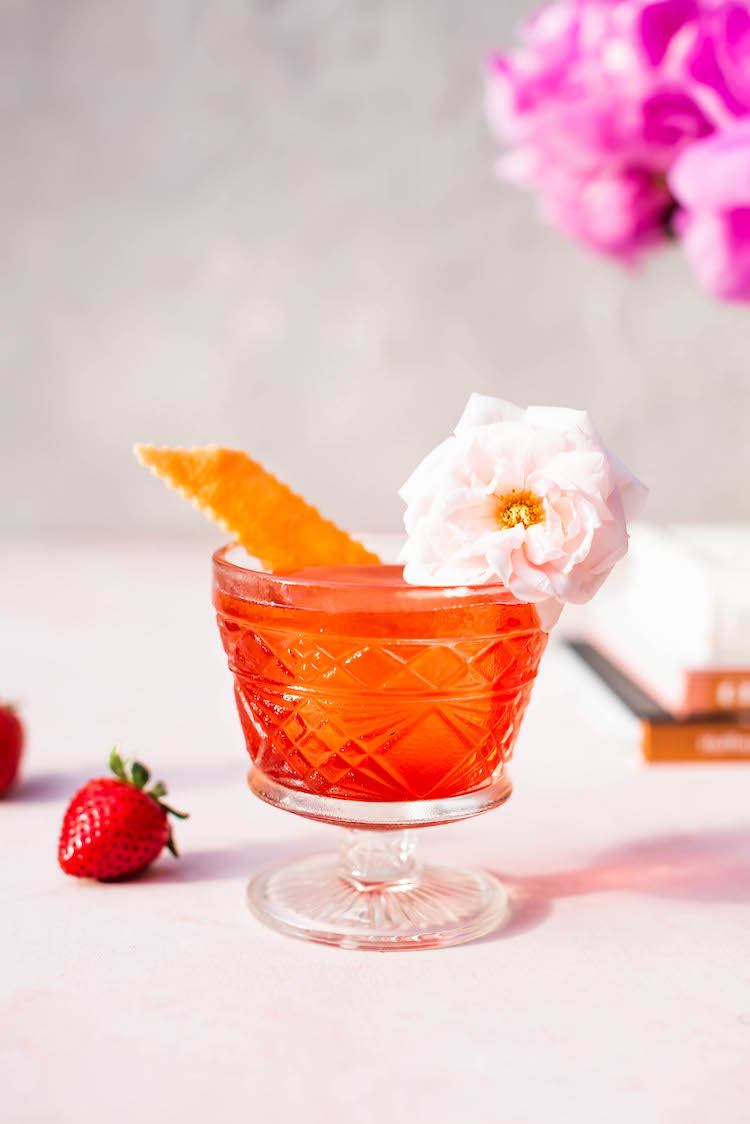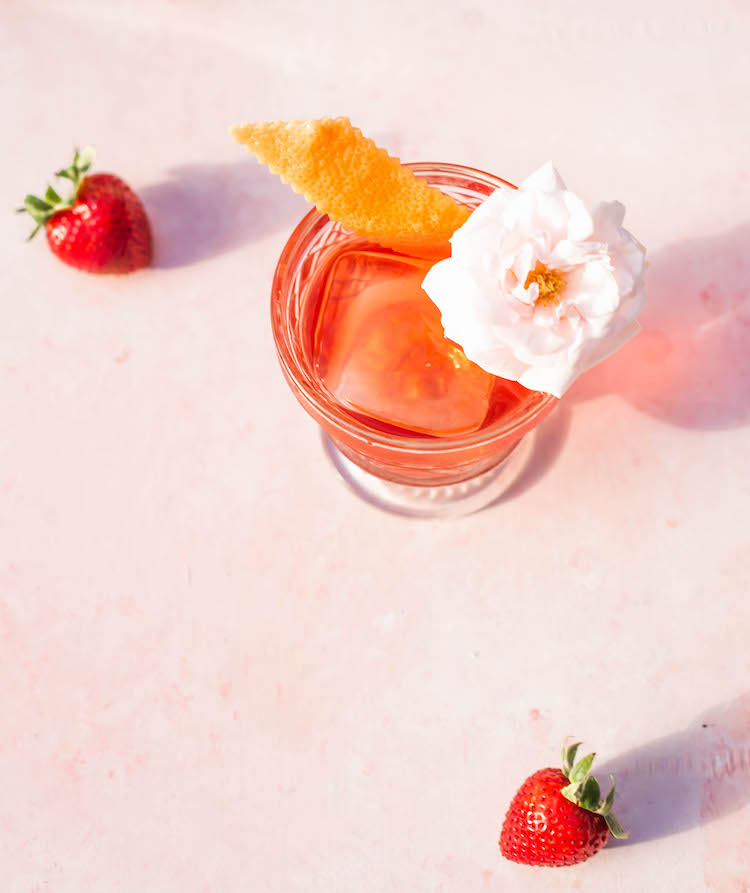 Negroni Week is upon us! Are you ready?? Kicking it off with a new Negroni variation: Roasted Strawberry Rose Negroni! Strawberries go so well in a Negroni. The botanical gin, bitter citrus Campari, and herbal vermouth, in my opinion, could do with some fruit notes. Intense fruit would screw up the harmonious Negroni, but roasting the fruit bring out complexity that weaves through out the commanding ingredients. Ripe strawberries have such a fragrant flavor that can hold up to the dominating Campari and the botanicals in the gin. Roasting them brings out a caramelized flavors that are out of this world.
For the gin I used Uncle Val's Restorative gin. It's made with the usual suspects juniper & coriander, but then has rose petals & cucumber added for a floral, but fresh note. The crispness of the gin pairs nicely with the roasted strawberries & rose water
If you are looking for some classy boozy flair, these Negroni pins from Meg of Love & Victory are perfect for a backpack or jean jacket.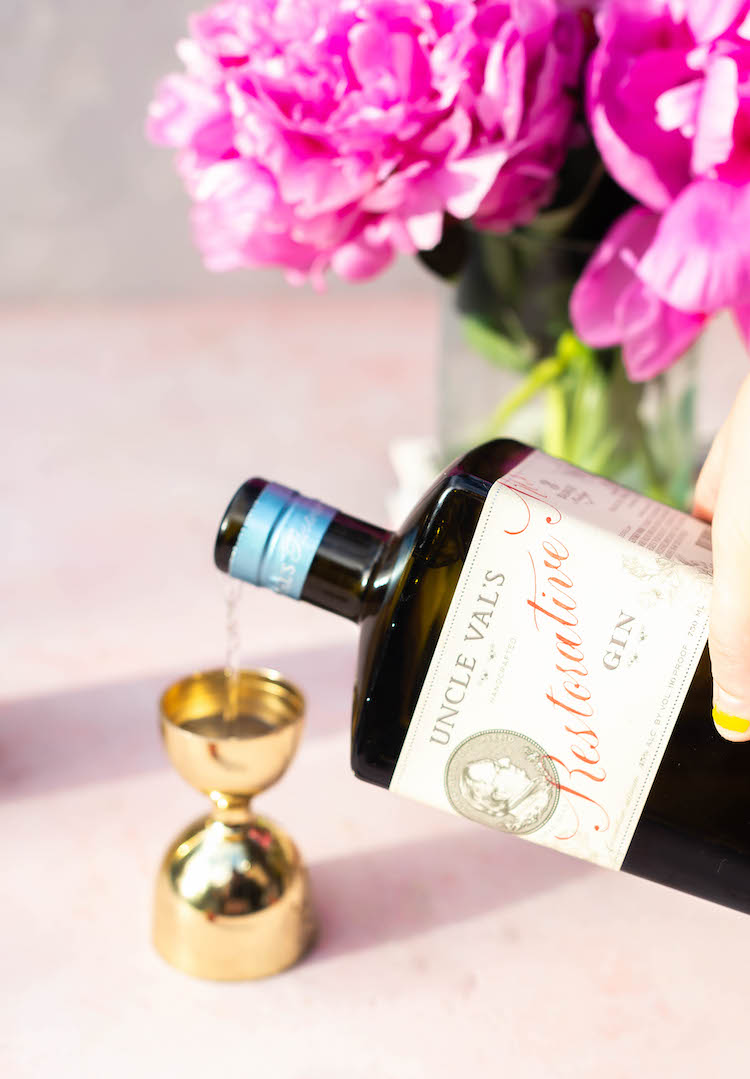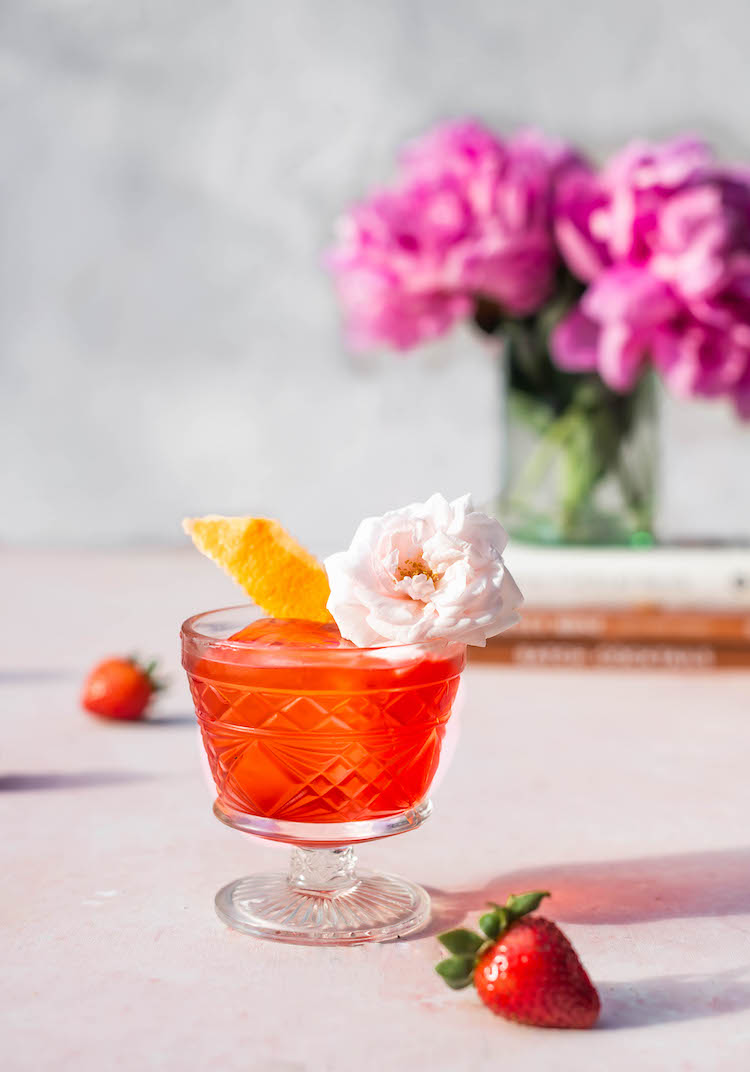 Roasted Strawberry Rose Negroni
makes 1
tools: shaker tin or jar, mixing glass, bar spoon, fine strainer, julep strainer
1 oz Campari
1 oz gin, I used Uncle Val's Restorative Gin
1 oz sweet vermouth
2 medium roasted strawberries, recipe below
3 drops rose water
garnish: 1 fresh strawberry, organic rose bud (optional: freeze rose into a large ice cube)
Directions
Roast strawberries, directions below. Muddle roasted strawberries in a shaker or jar with Campari, gin, sweet vermouth, and rose water. Strain through a fine mesh strainer into a mixing glass with ice. Stir for 30 seconds. Strain with a julep strainer into a glass with ice. Garnish with a fresh strawberry and rose bud if not using rose ice cube.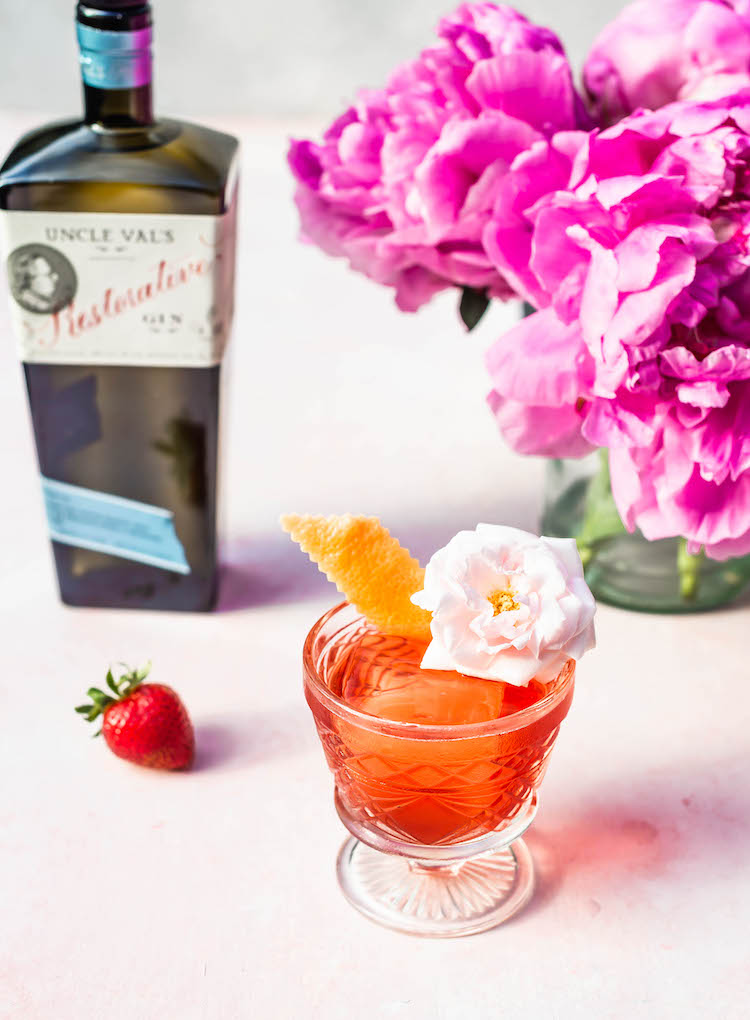 Roasted Strawberries
16 oz strawberries, hauled and sliced
about 1/8-1/4 cup sugar
Pre-heat oven to 400 degrees. In a baking dish, add sliced strawberries and sprinkle with sugar to lightly coat. Roast for 20 minutes. Let cool before using.2