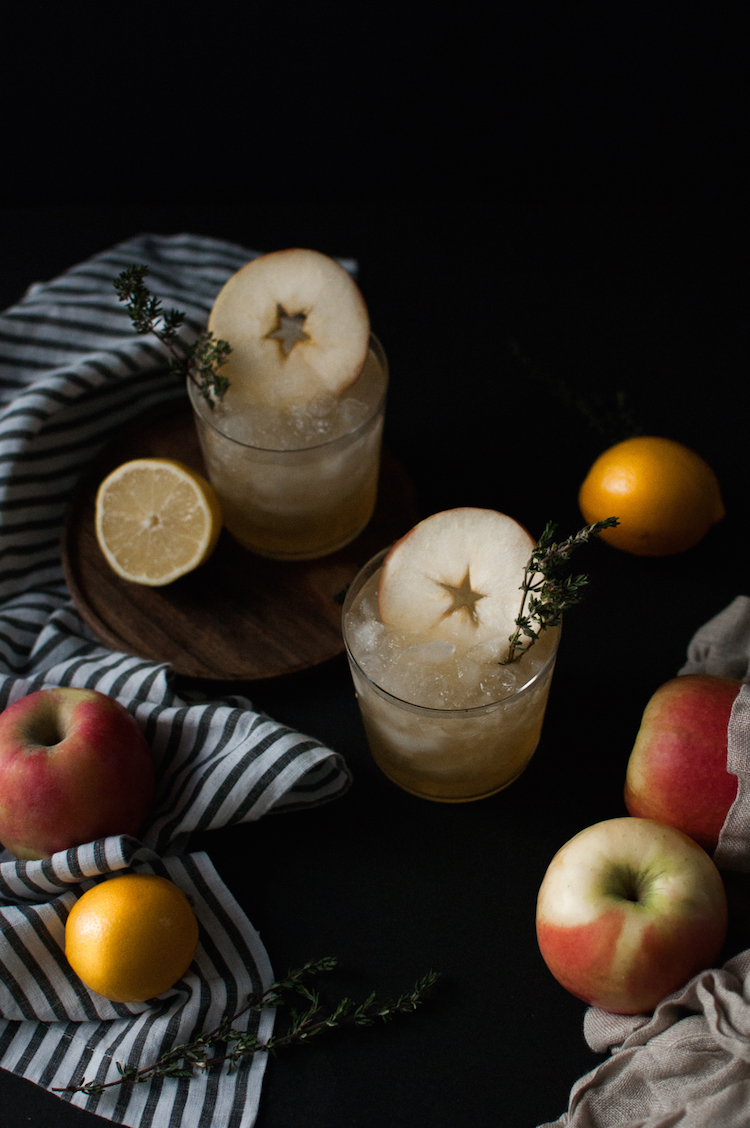 When January rolls around, I feel like a fresh start, whether that be with goals or cocktails. After lots of indulging during the holidays, it's nice to sip on some refreshing and light cocktails packed with fresh juices.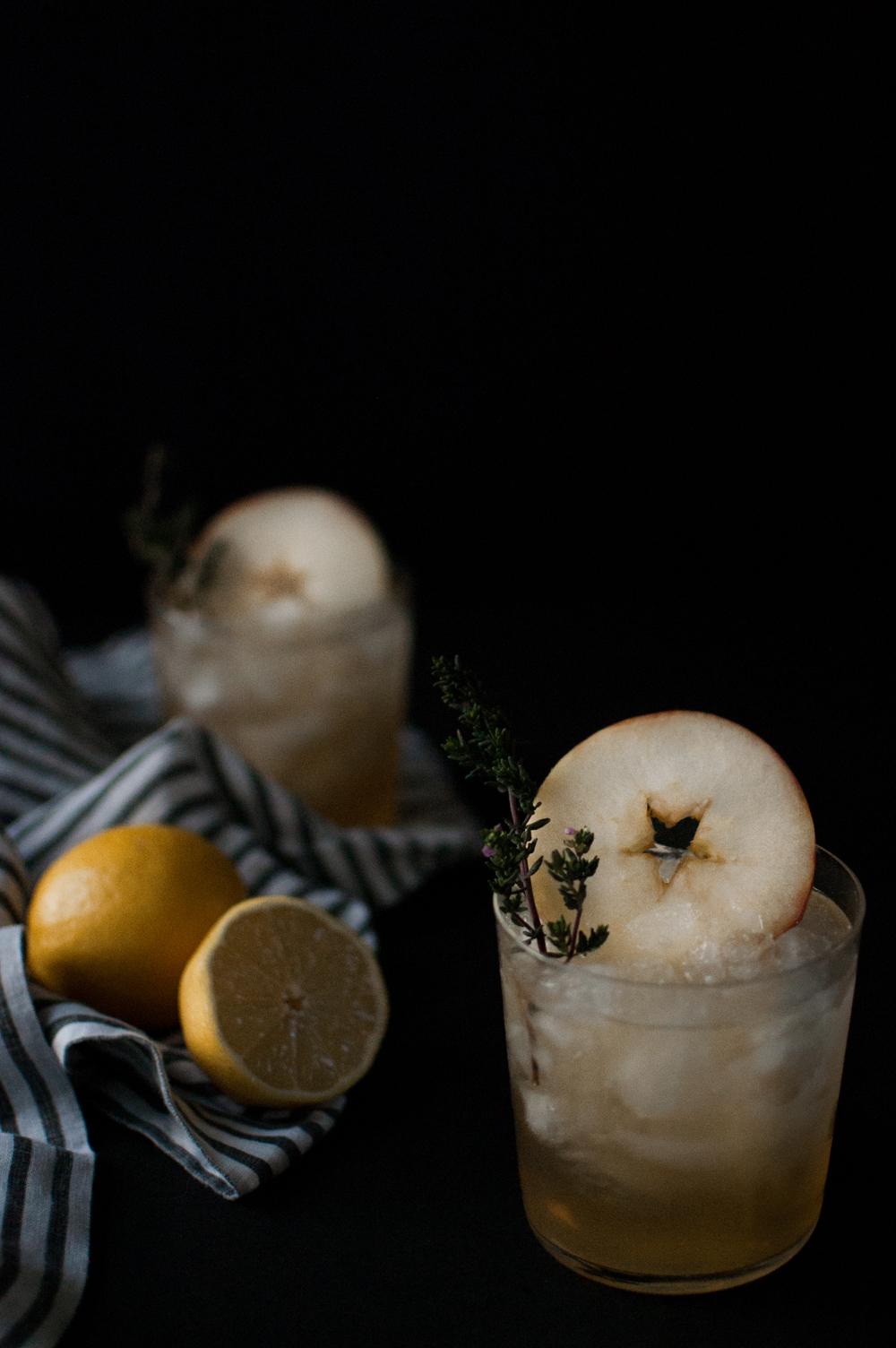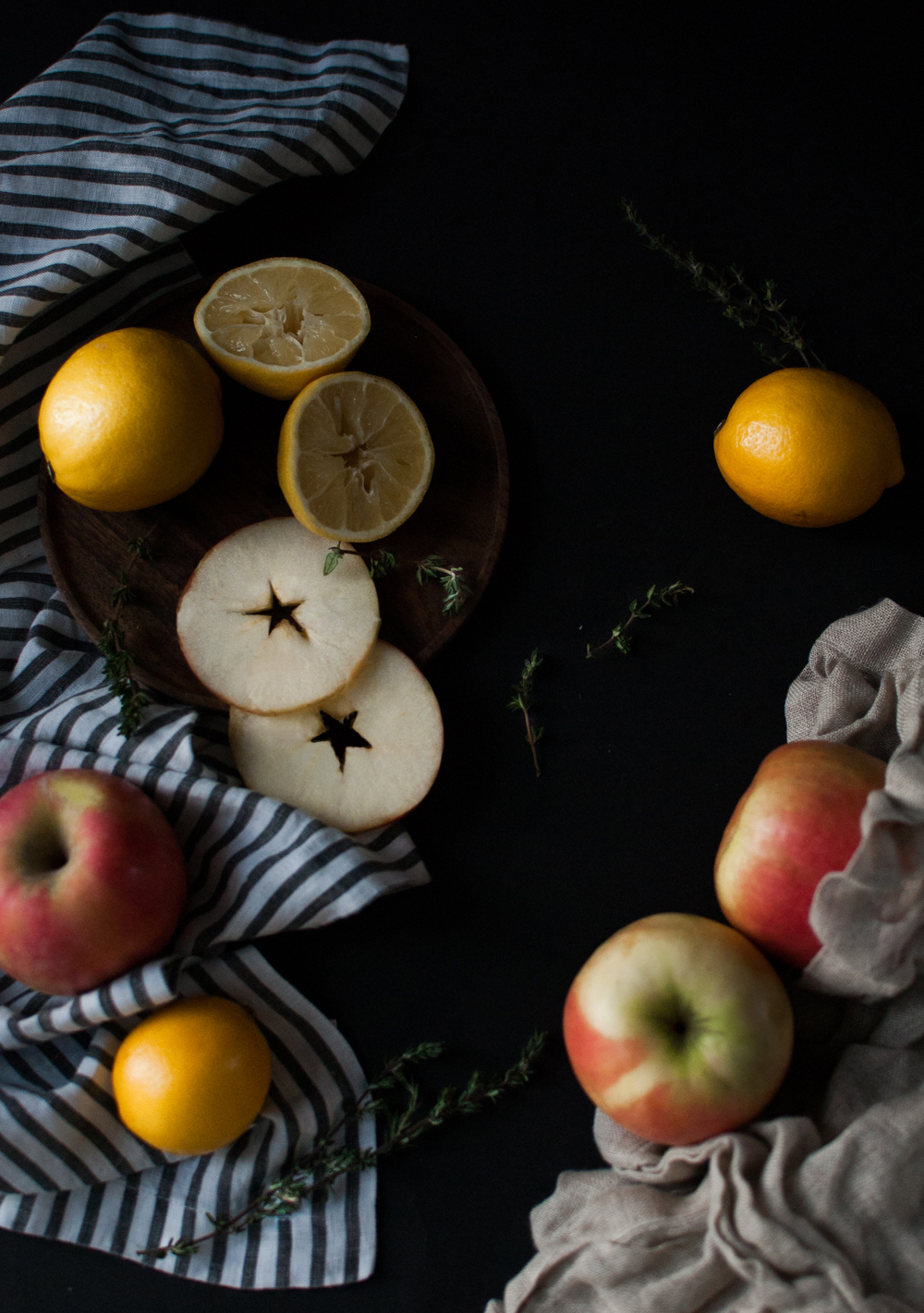 This Apple Grilled Thyme Smash does just the trick post eggnog coma (oh yes, I had one this year)! Fresh apple juice, paired with tart and lovely limoncello, bourbon, and herbaceous thyme makes for one bracing tipple. Grilling herbs real brings out their aromas with a bit of a toasted flavor to them that work well hear muddled with the cast of other ingredients. YUM!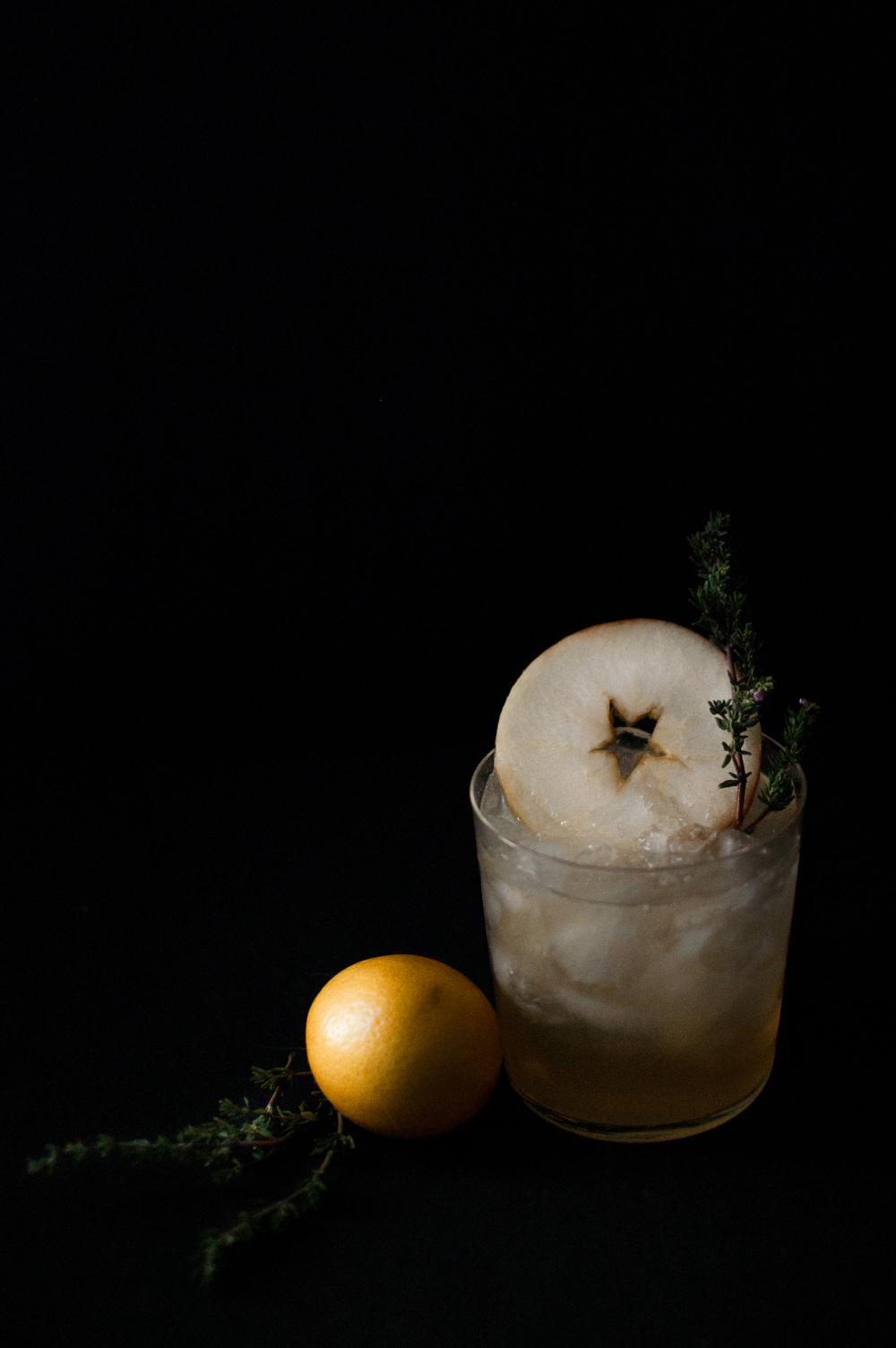 I think I am going to make one of these right now, how about you?! Get the recipe for the Apple Grilled Thyme Smash here!
Original photography, recipe, and styling by Craft + Cocktails for Jojotastic