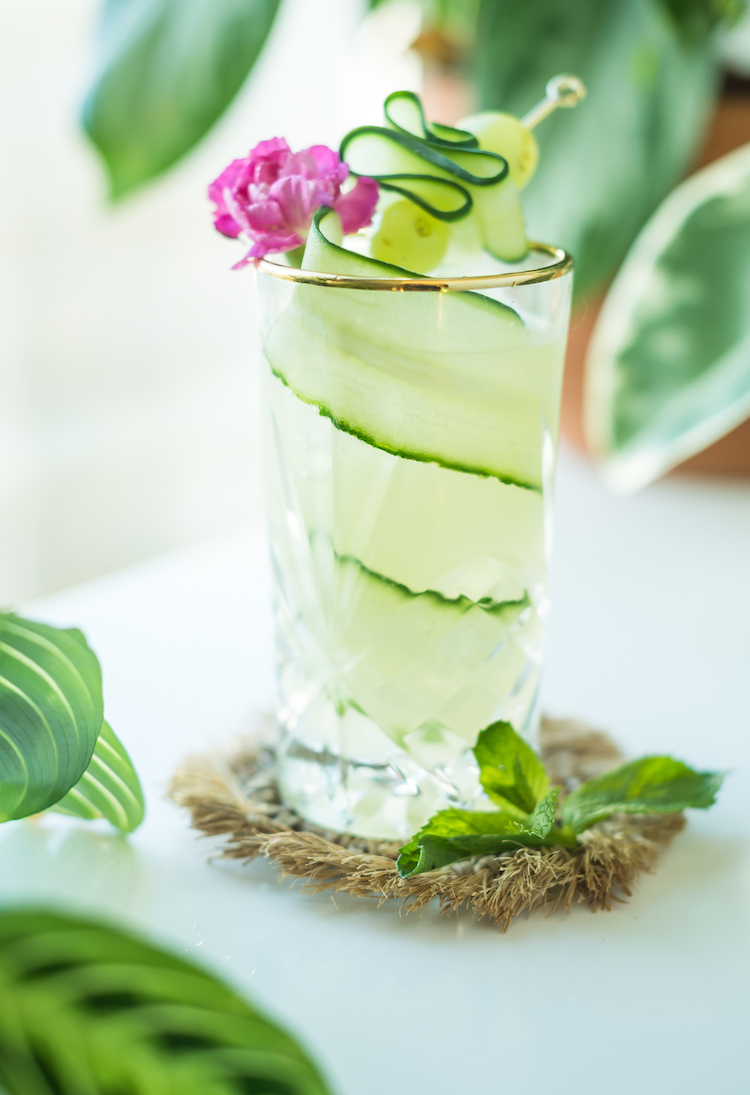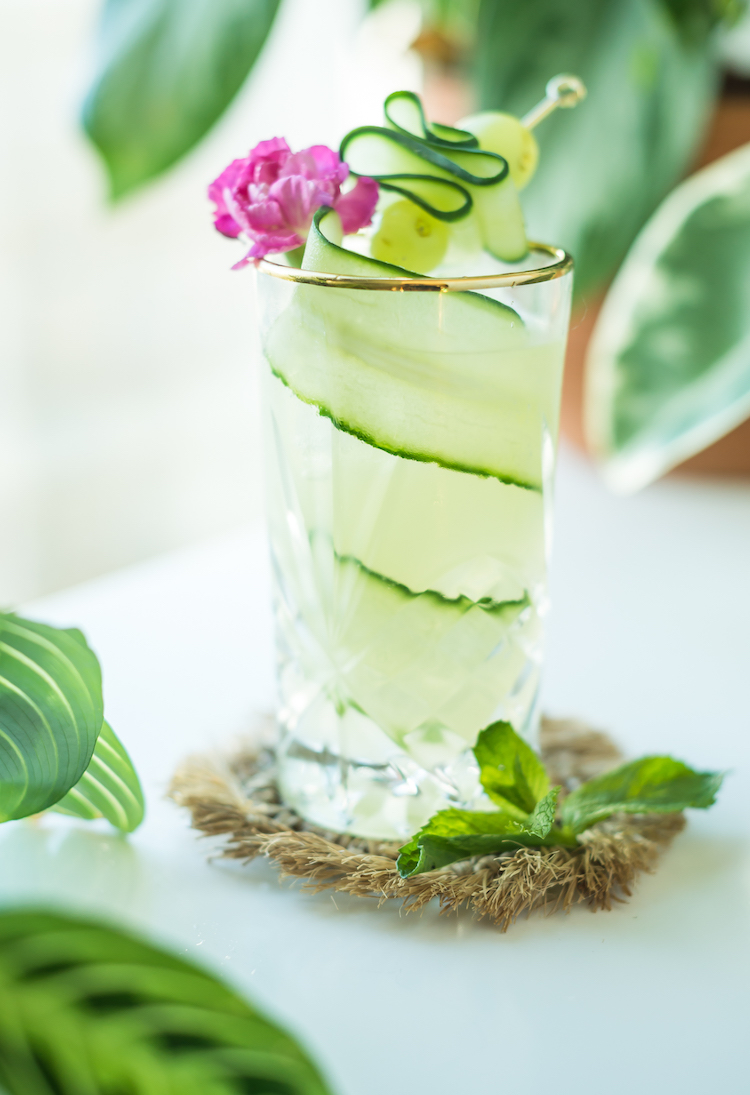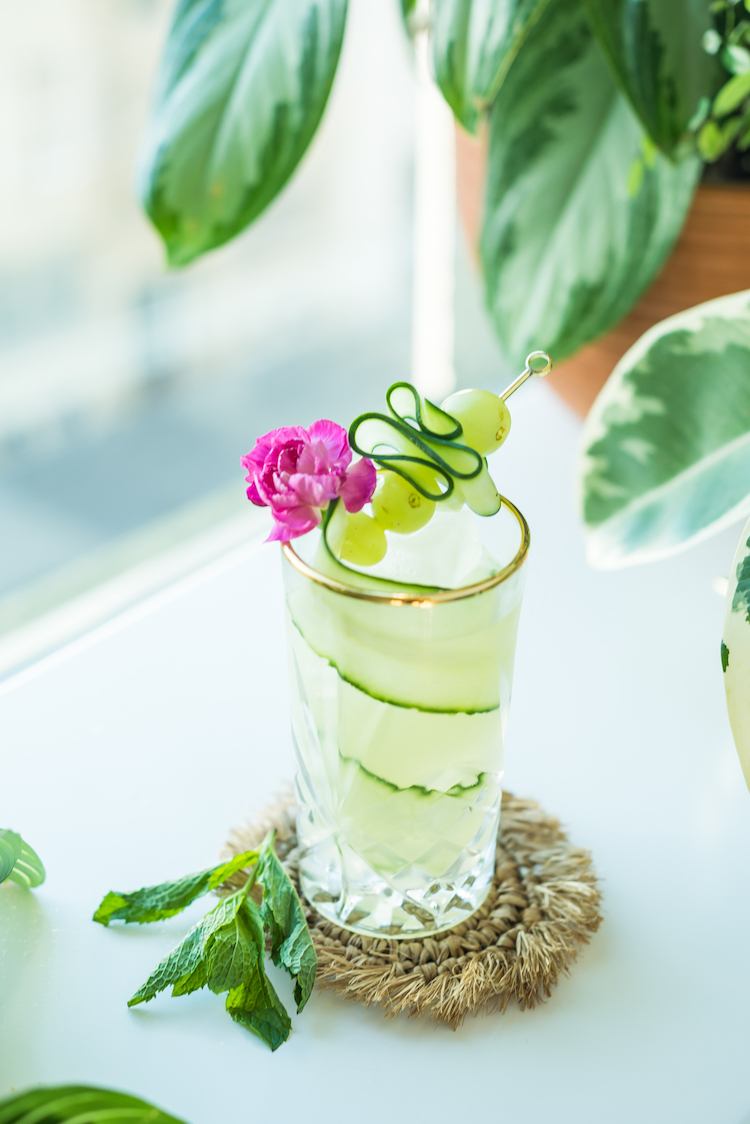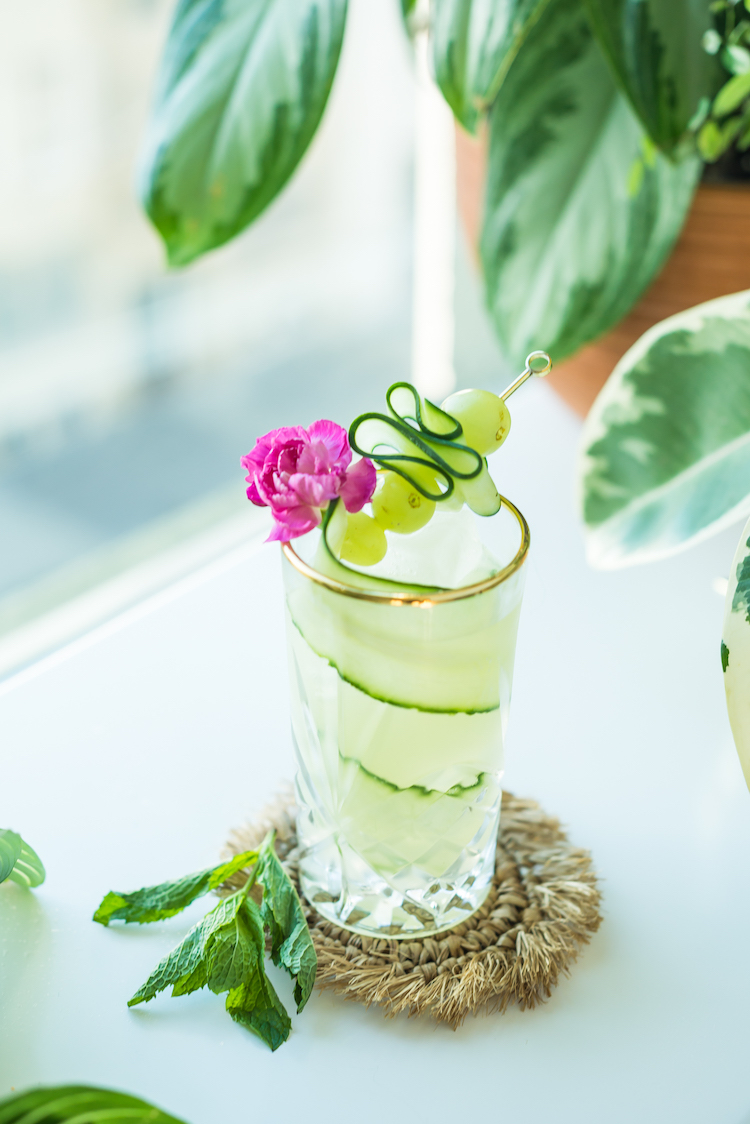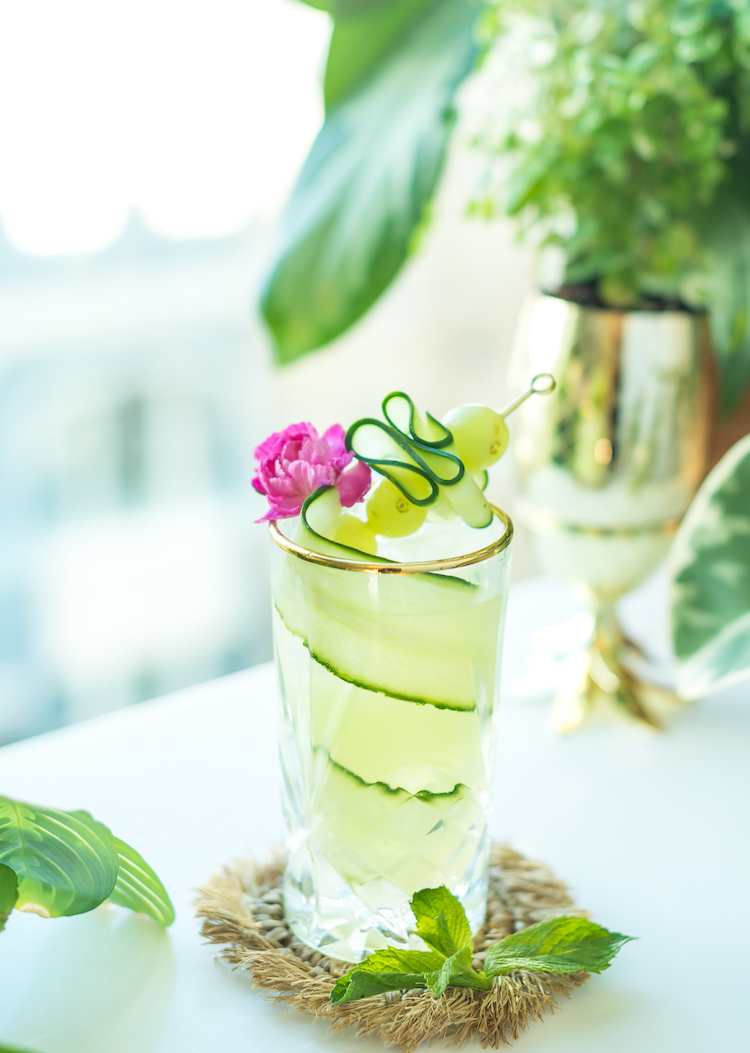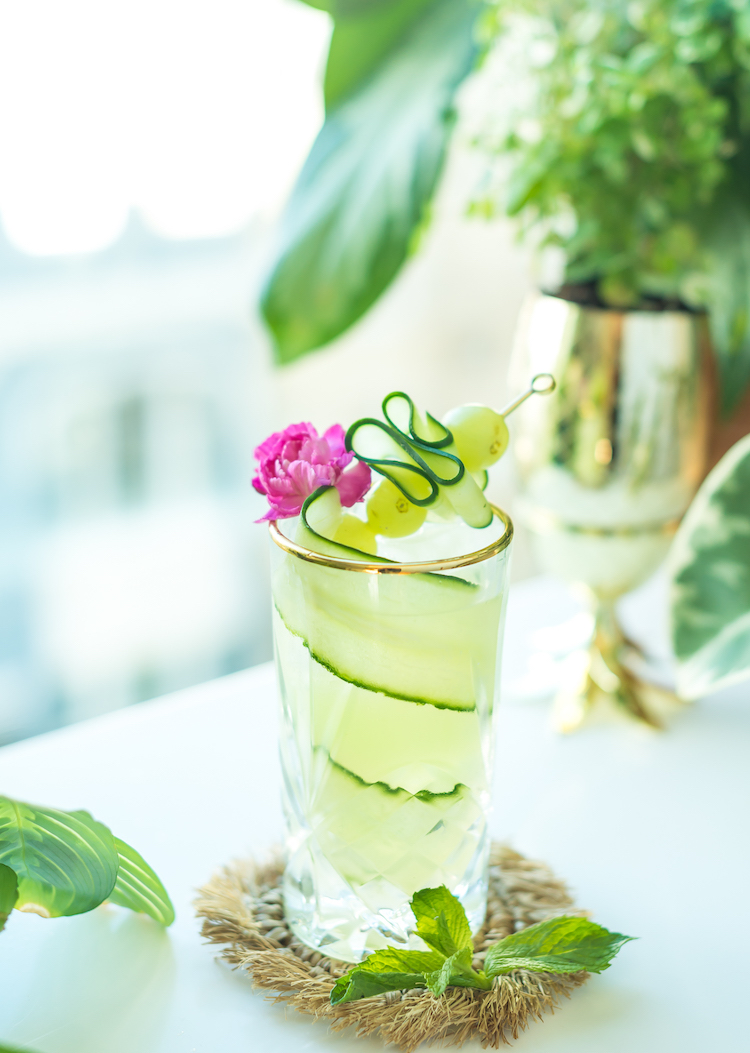 A cocktail featuring green grapes that add a tart sweet flavor to this summer time cocktail. Fresh juiced lime and muddled grapes are the most complicated steps in this simple cocktail.
Summer Days Drifting Away
serves 1
10-12 green grapes
4 slices cucumber
2 oz Gin, I used Death's Door Gin
1/2 oz lime juice pinch salt.
6 mint leaves
1 oz tonic water
Garnish: cucumber ribbon, green grapes, edible flower
Add grapes, cucumber, gin, salt and lime juice to a shaker and muddle. Add mint leaves and ice to the shaker. Shake. Double strain into a highball glass with ice. Top with tonic water and stir. Garnish.