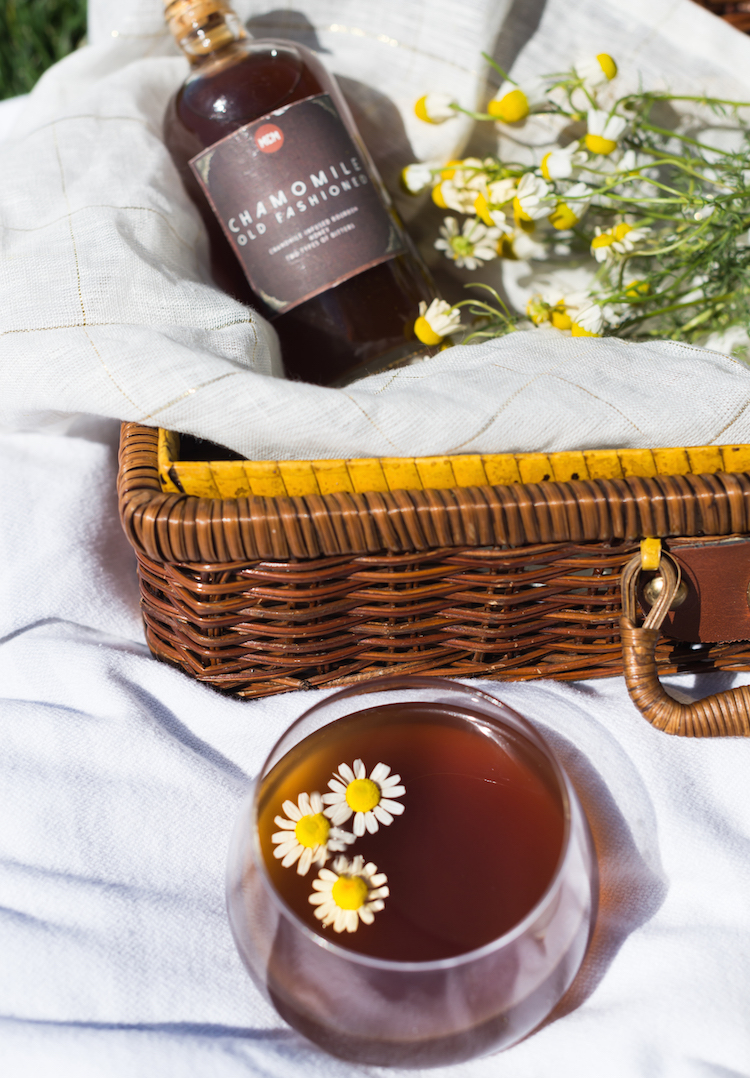 Bottled cocktails have been making a splash at bars. Brought to your table, popped open + poured into the glass in front of you, they have a certain je ne sais quoi. Their appeal doesn't have to be, and shouldn't be, reserved for bars and restaurants. Their value outside these places is substantial. Just imagine the possibilities! Picnic anyone?!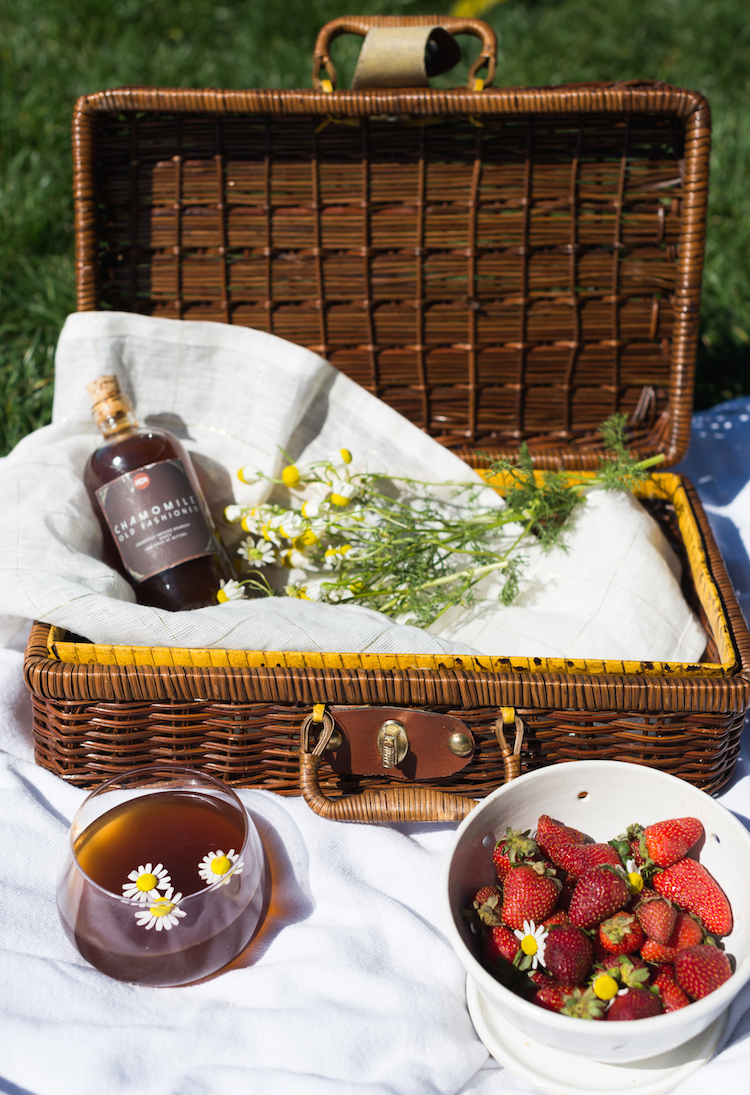 Enter MCM Bottled cocktails, brain child (or cocktail child, if you will) of Michael Cecconi's. Michael has been tending bar for over 20 years from New York to San Francisco. He currently resides as bar chief at Two Sisters Bar and Books in SF which happens to be my go-to neighborhood bar. Two Sisters is one of the best bars in the city, thanks in-part to Michael and MCM partner Mikha, owner of Two Sisters. I have never had a drink I didn't like at this cozy bar. They host a rotating, seasonal menu, artfully scribbled on the mirror behind the bar. Accompanying the seasonal menu is a few permanent potent potables that have earned their stay. The Dark Knight and the Chamomile Old Fashioned are some of my favorites and are now going to be offered in a bottle you can pick up at the grocery store. Yaaaaas!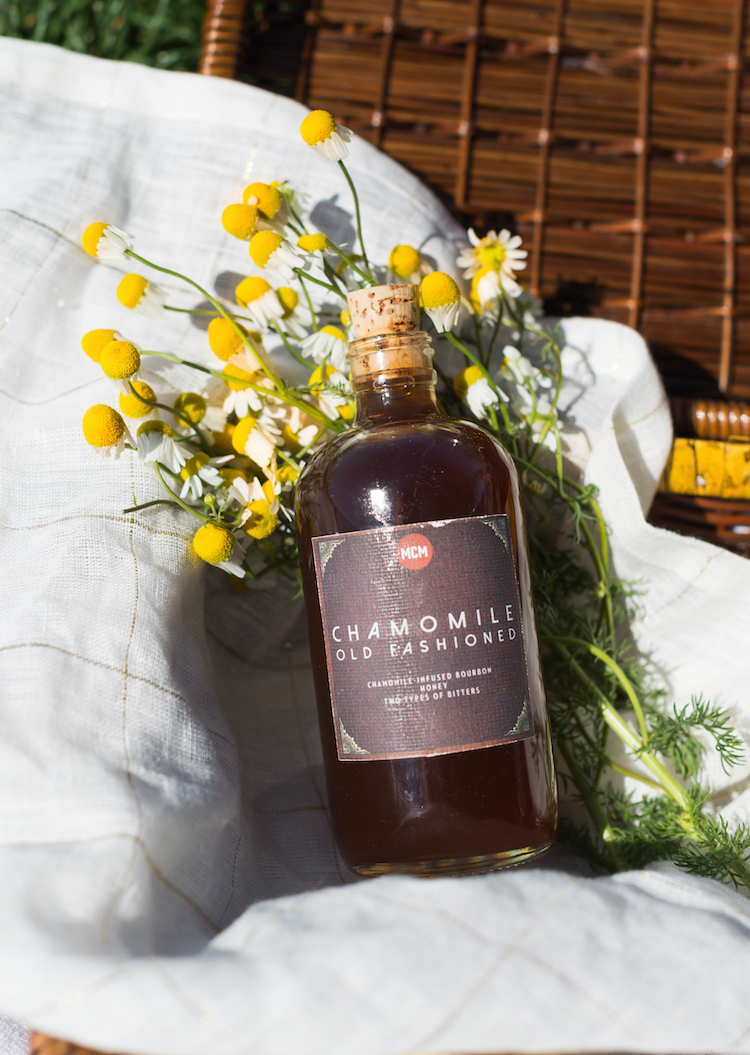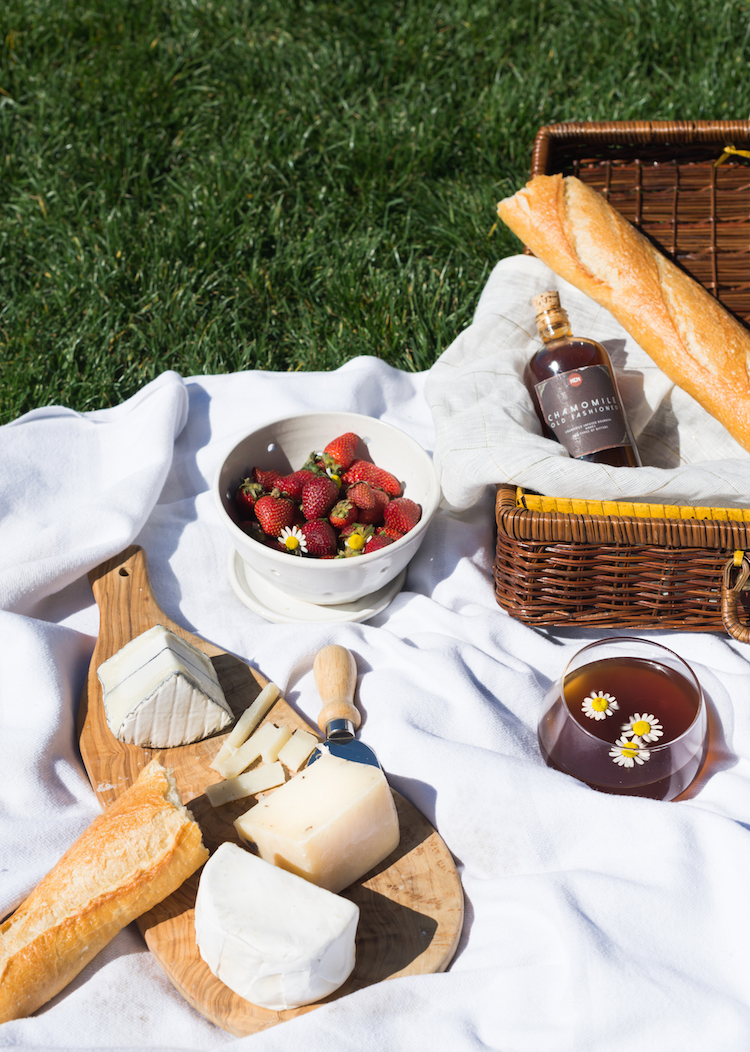 Michael just launched his Indigogo for the production of the bottled drinks to get them in everyones hands. And trust me, you want to get one in your hands, they are amazing! Even though I throughly enjoy shaking up cocktails at home, sometimes I just want something quick and easy while I edit photos, date night in… which usually means defaulting to opening a bottle of wine. Now I can have a delicious cocktail with the same level of ease. Cocktail novices + lazy people rejoice!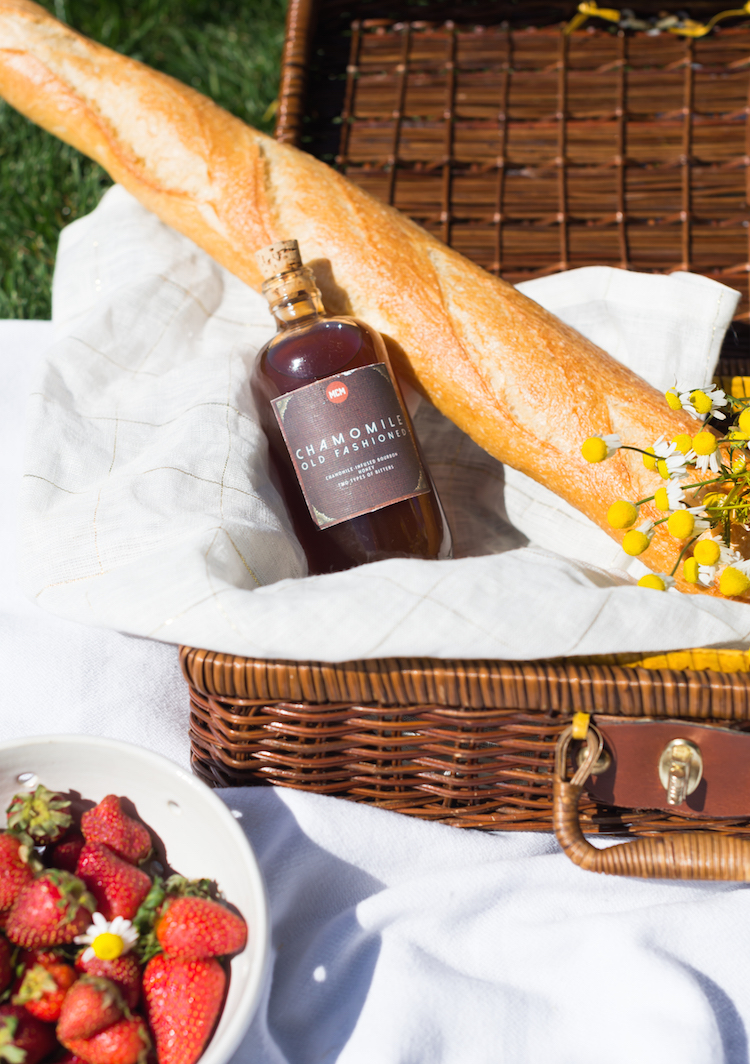 I love the small, portable size of the bottle which makes it easily transportable for picnics. These would be perfect for throwing in your basket or tote for delicious drinks at the park, sans hassle. Easy Peasy! I recently had a picnic in Dolores Park with some friends + my husband. I grabbed strawberries, a baguette + some of my favorite cheeses at the market (Humboldt Fog, Mt. Tam Triple Cream, and truffle pecorino) to pair with the bold, boozy + floral Chamomile Old Fashioned. Perfect Sunday if you ask me!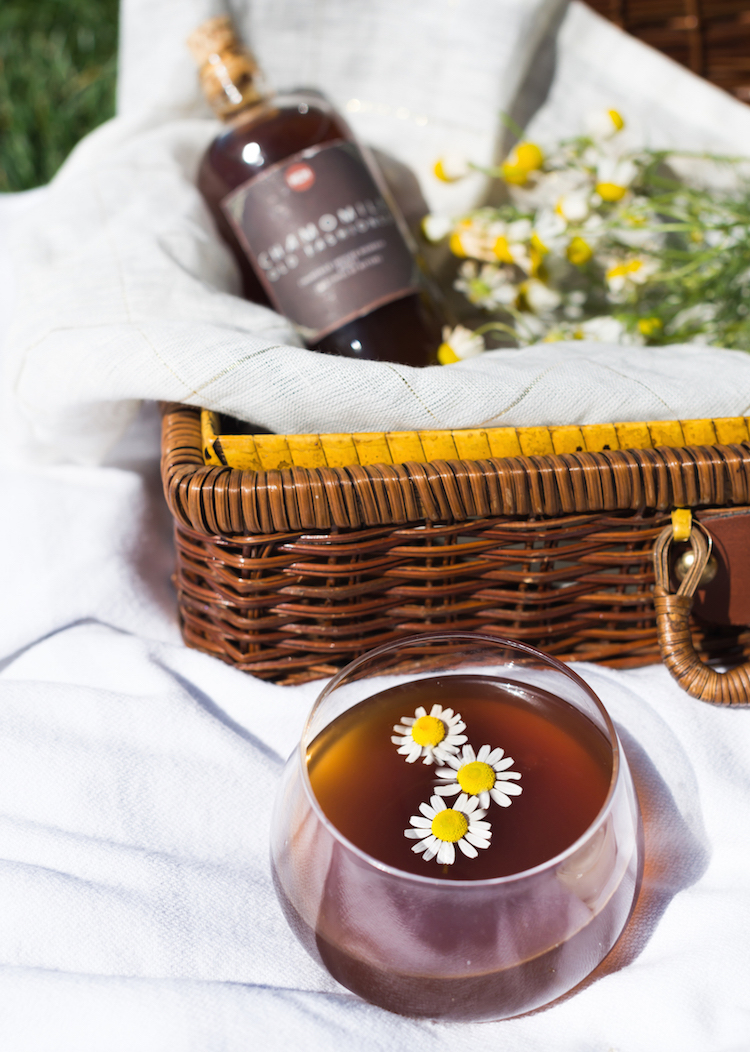 Most bottled cocktails are low flavor, low quality, low calorie. Isn't it time to throw those out the window and switch them out for handcrafted, inventive cocktails made by someone who knows there stuff? Michael makes the Chamomile Old Fashioned with bourbon infused with loose-leaf chamomile tea with, assortment of bitters + locally-sourced honey. YUM-O! I love that all the cocktails have no artificial colors or flavors, no preservatives, no MSG or corn syrup- all natural all the way! As cocktails should be.
For more details on these delicious drinks and to help get MCM Bottled Cocktails into your own hands, head HERE!
Photos + styling by Craft + Cocktails.
Wood serving board (similar) / Ceramic colander (similar) // Gold + White check napkin