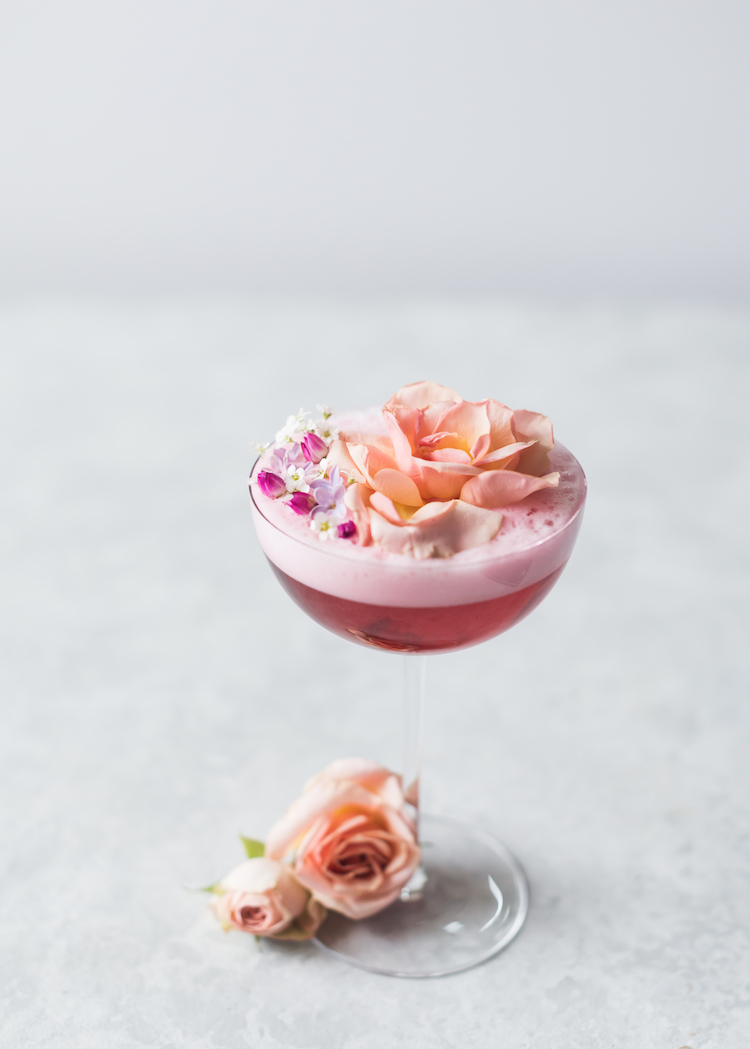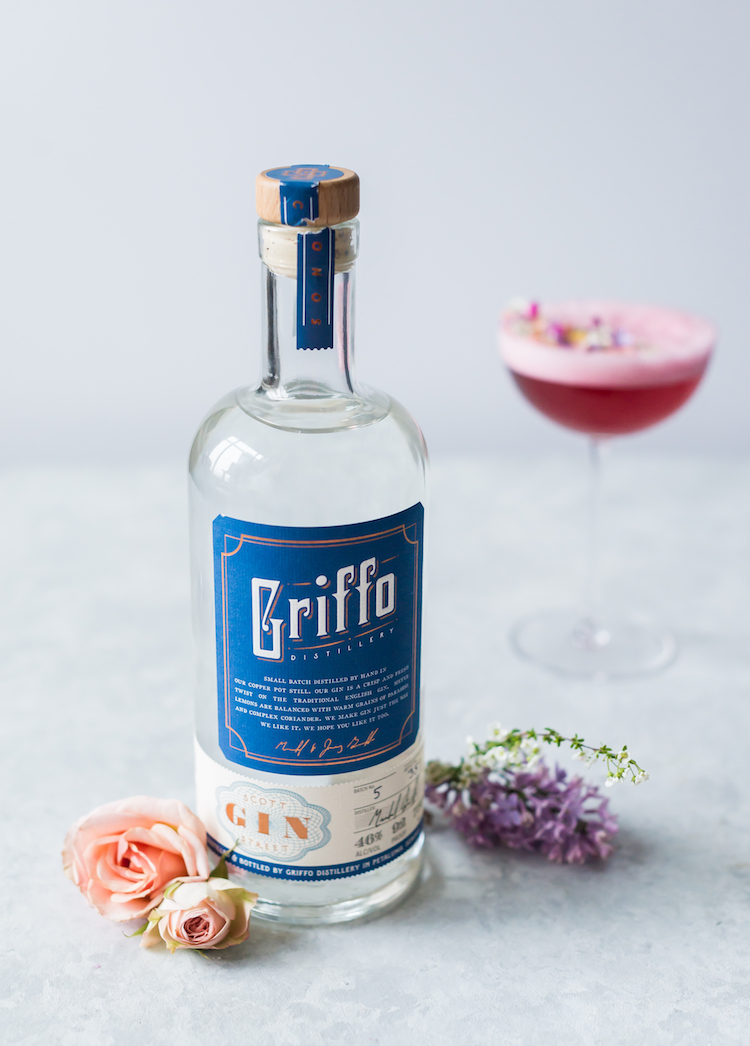 I'll be judging my second cocktail competition this weekend with Griffo Distillery! Their second annual cocktail competition is on Sunday April 16th from 3pm-6pm. It comes a day before tax day so I am sure we could all use a drink then! Griffo is a local distillery located in Petaluma. They have a variety of delicious spirits ranging from gin, aged gin, whiskey, and coffee liqueur. I will be judging along with other rad females Virginia Miller of A Perfect Spot and Phaedra Achor of Monarch Bitters. In order to get to know their spirits more ahead of the competition this weekend, I mixed up this Flora and Juniper cocktail using Griffo Gin.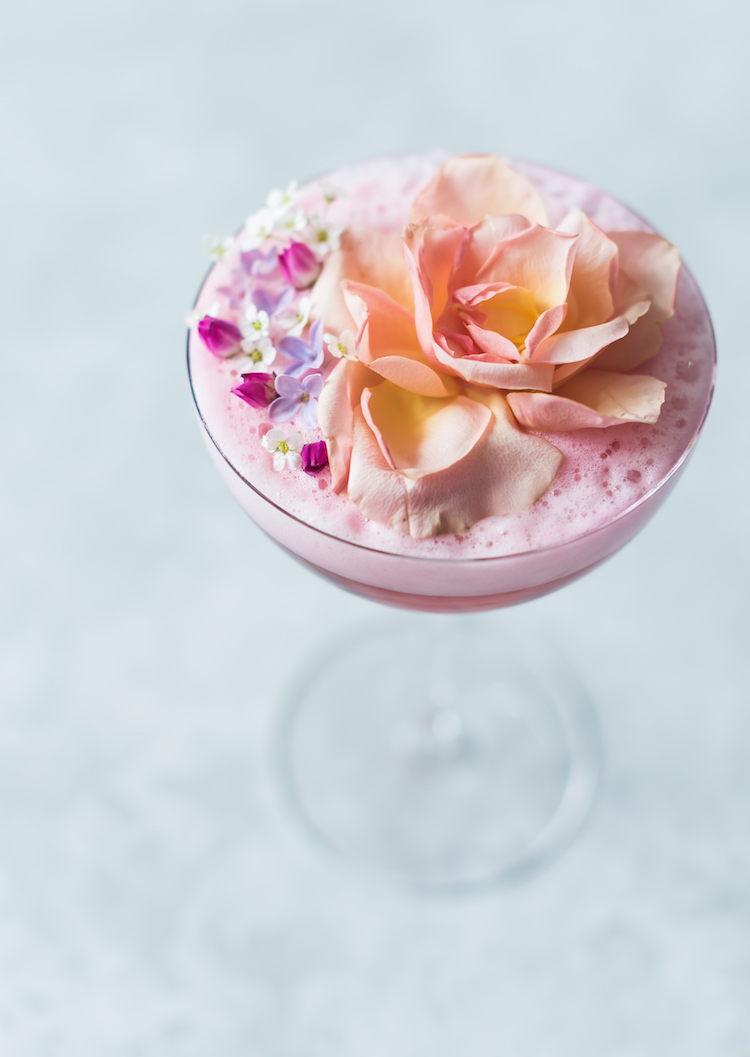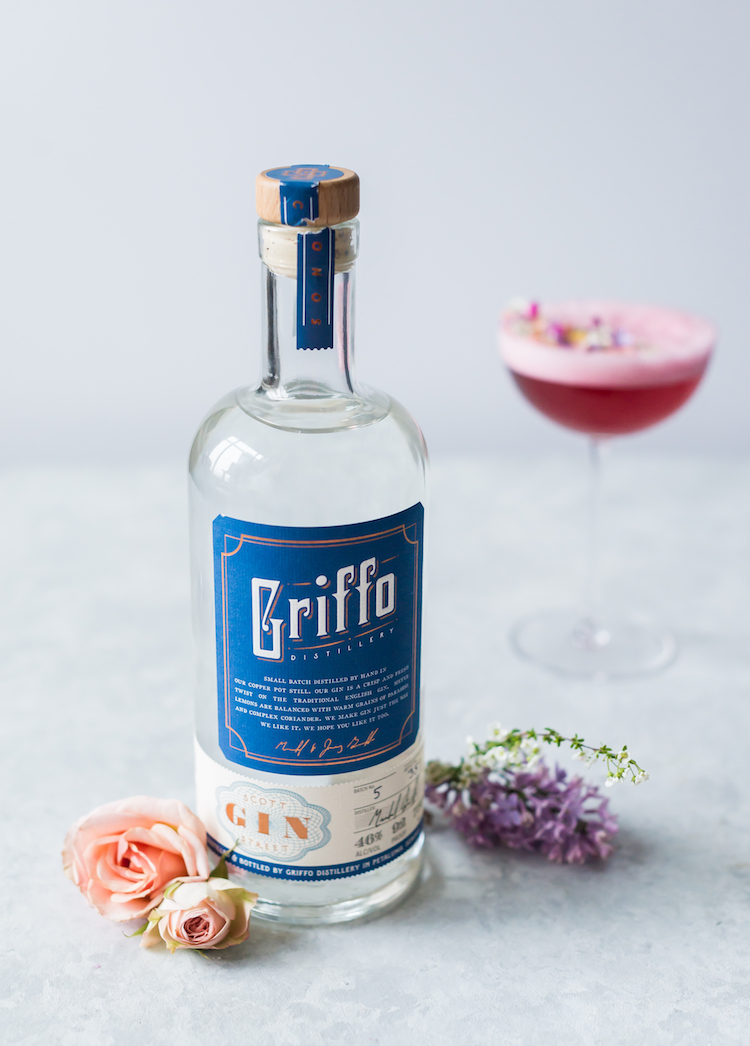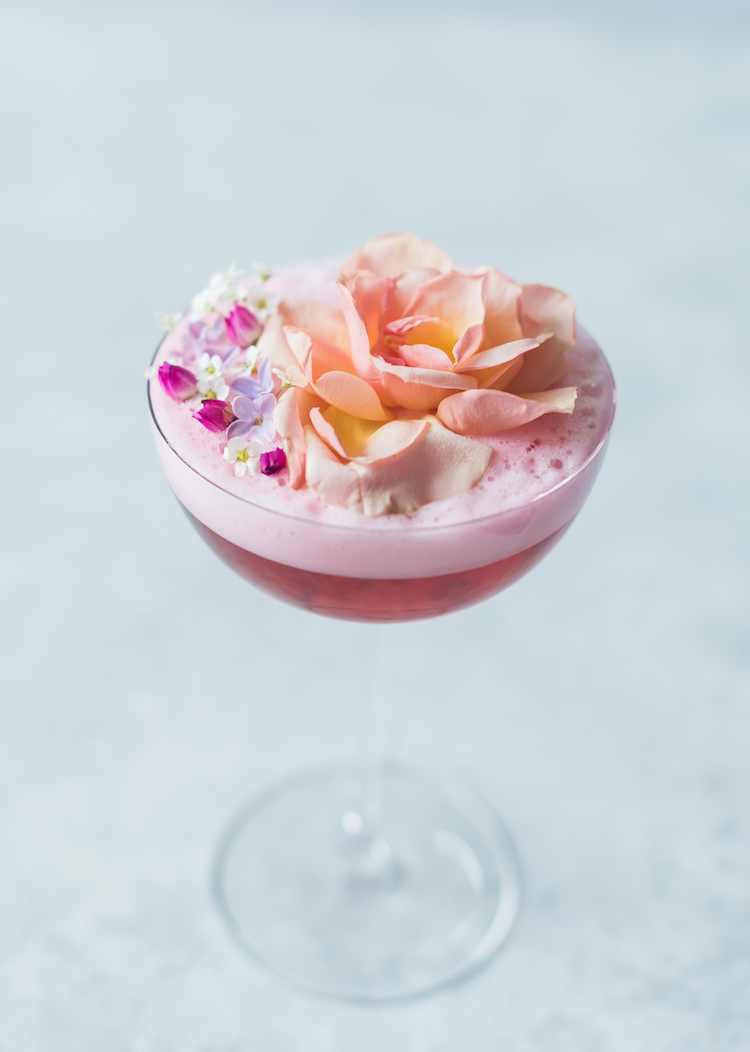 Their Scott Street gin is distilled with almost all local and organic botanicals in pot still and distilled in a single run. They do get their juniper from Italy, giving it a spicer notes then local California juniper that lends more floral notes. The meyer lemon really comes through on the nose while coming in subtle on the palate rounded out by the coriander and punch of juniper. I made a sour by adding spicy, sweet cardamom syrup, tart hibiscus tea, lemon, rose water and egg white to the Griffo Gin. Topped with a display of edible flowers from rose petals to lilacs, this cocktail is a a showstopper!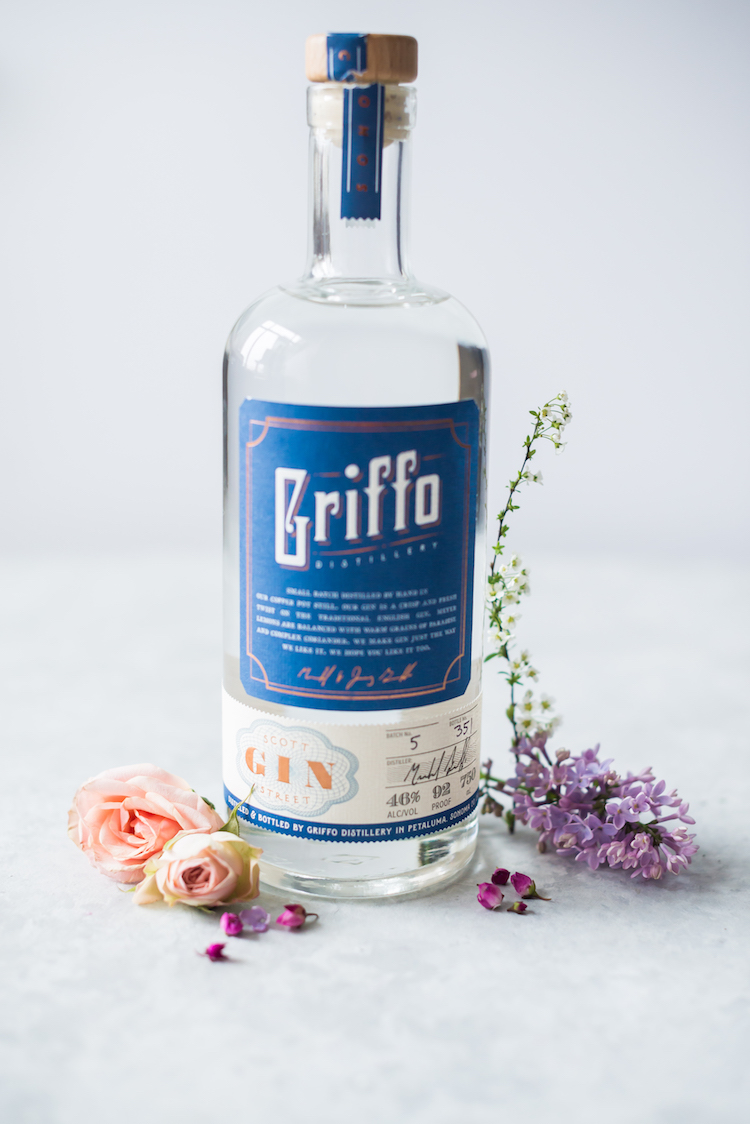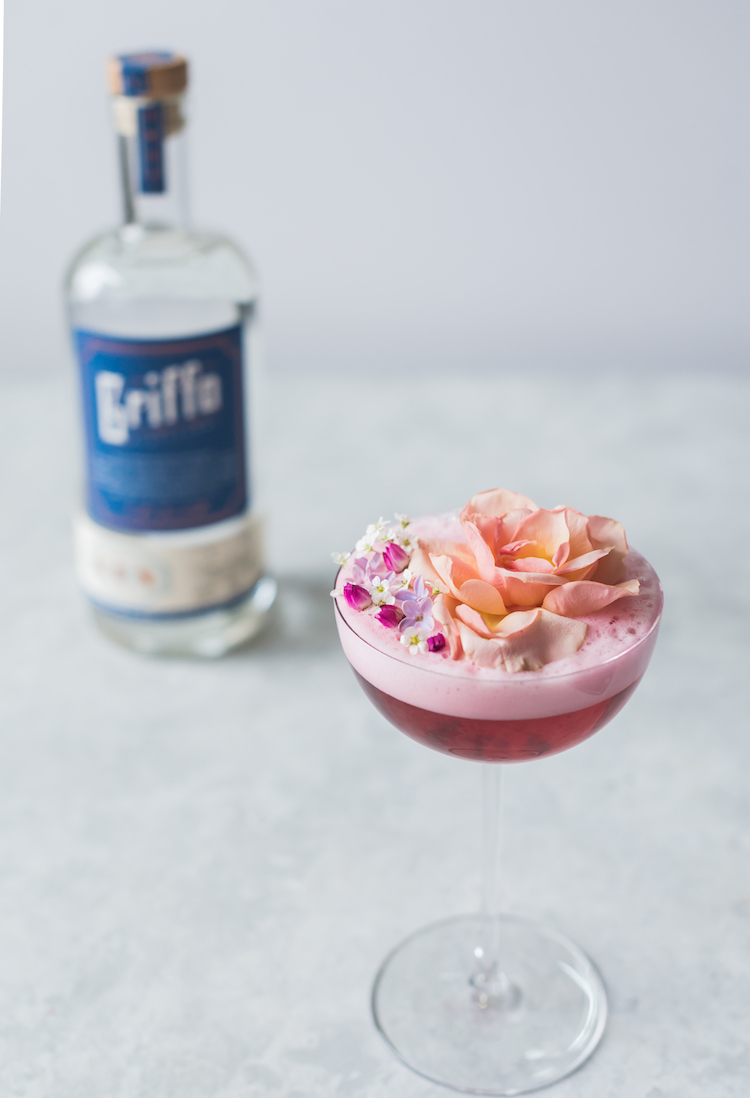 Be sure to grab tickets for the Griffo Distillery cocktail competition here. Hope to see you at the cocktail competition!
FLORA AND JUNIPER
serves 1
2 oz Griffo Gin
3/4 oz cardamom syrup
3/4 oz lemon
3/4 oz hibiscus tea
2 drops rose water
1 egg white
garnish: edible flowers
Directions
Make hibiscus tea by stepping 1/3 cup hibiscus flowers in one cup boiling water and straining once cool. Add all liquid ingredients and egg white into a shaker without ice. Dry shake for 30 seconds. Add ice and shake. Strain into a coupe glass. Garnish with edible flowers