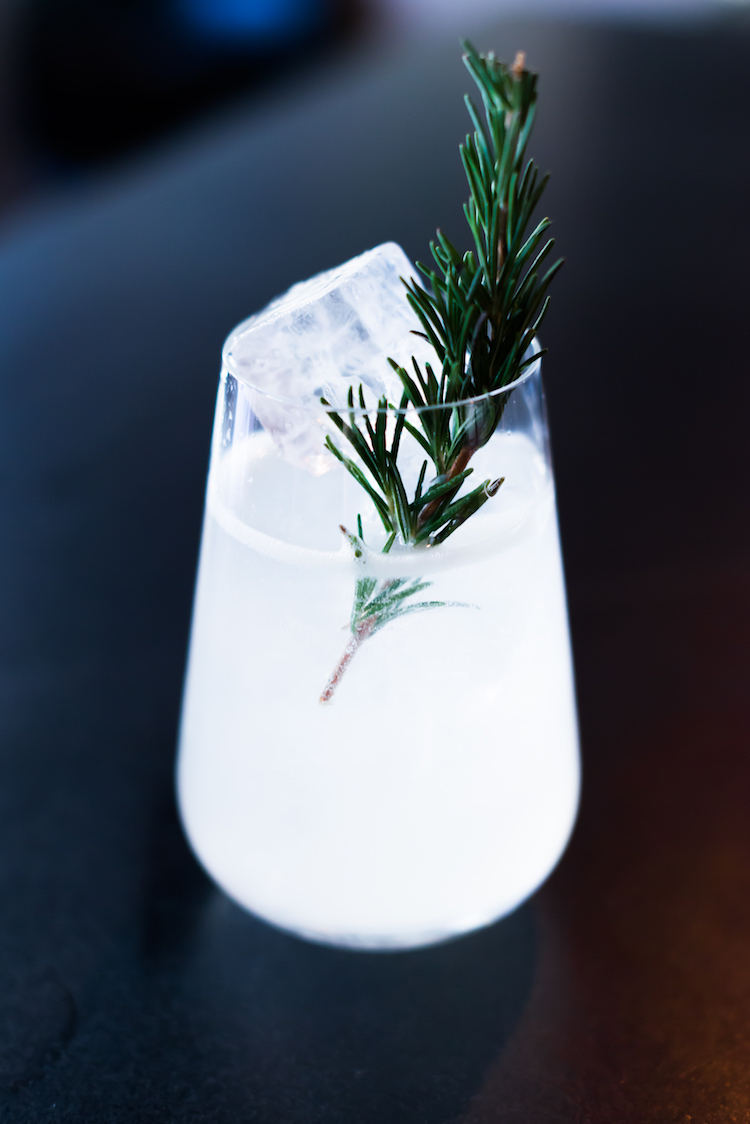 The Mission district in San Francisco has always been an ever evolving part of the city. For better or for worse, change is inevitable in our city by the bay. One change that recently took place in this gem of a neighborhood was the new renovation of Laszlos. You might have walked right past this bar before on your way to Foreign Cinema, it sits just out front of everyones favorite brunch/dinner spot. A once dark, moody bar that locals flocked to for stiff cocktails and DJ's spinning music nightly, has emerged as a more welcoming place to passers by and a destination to grab a drink, and not just while waiting for a table at Foreign Cinema.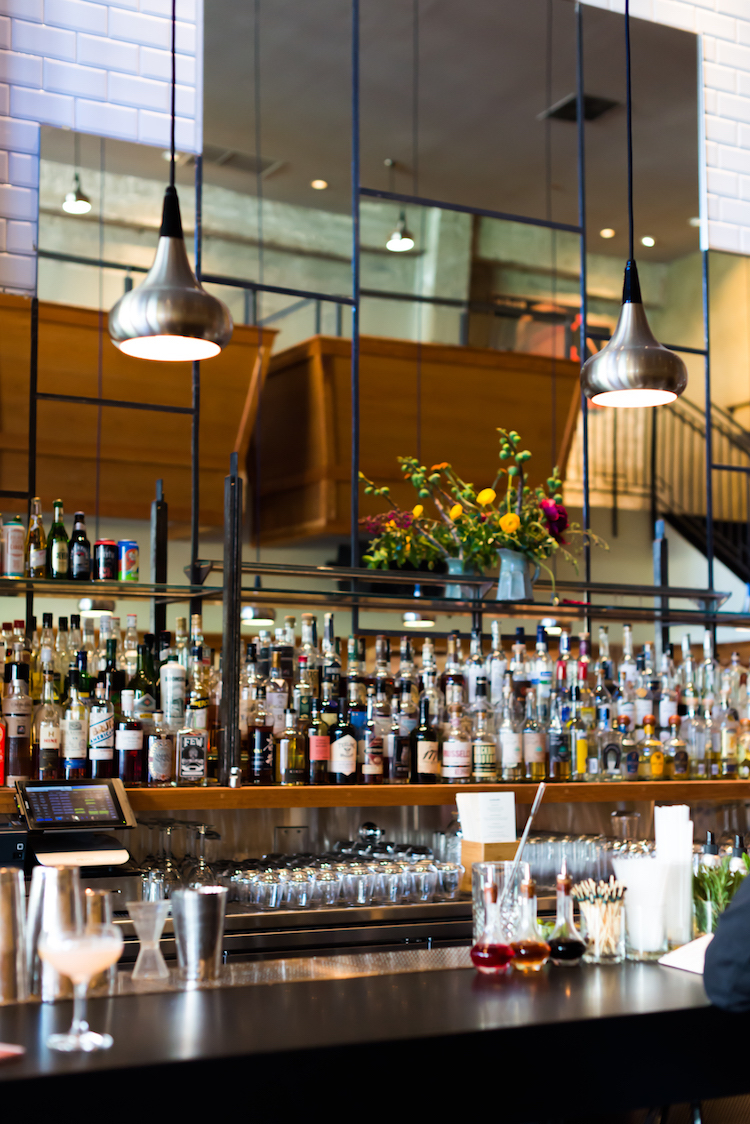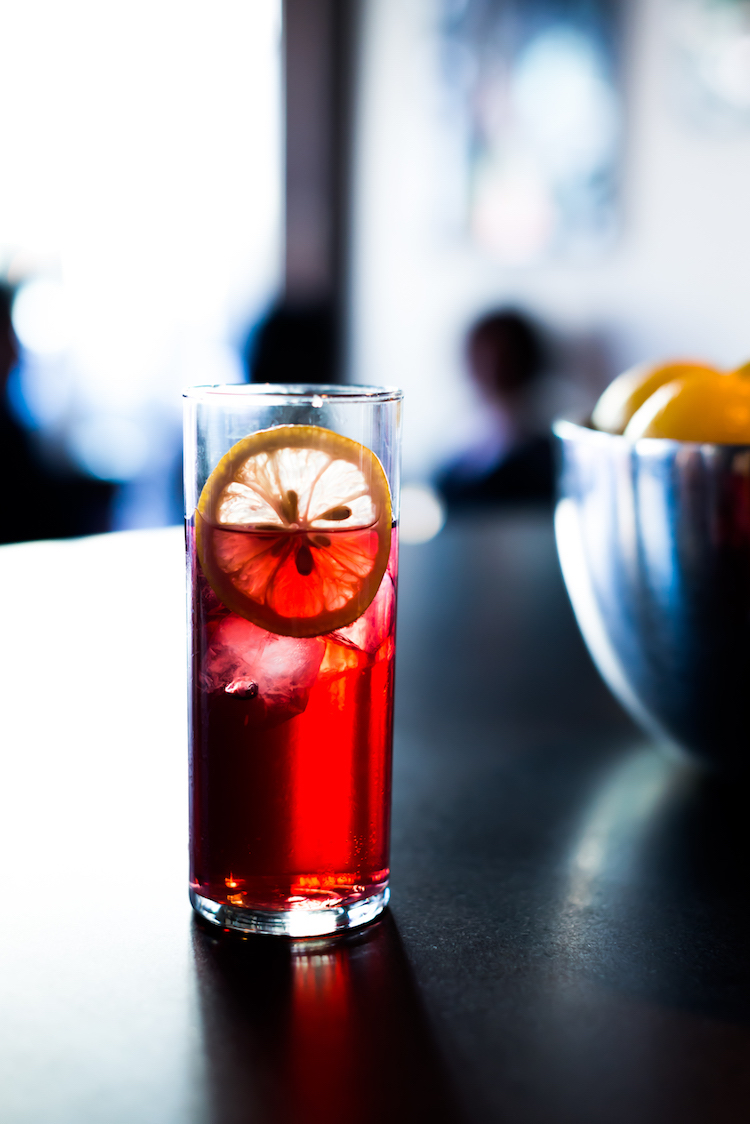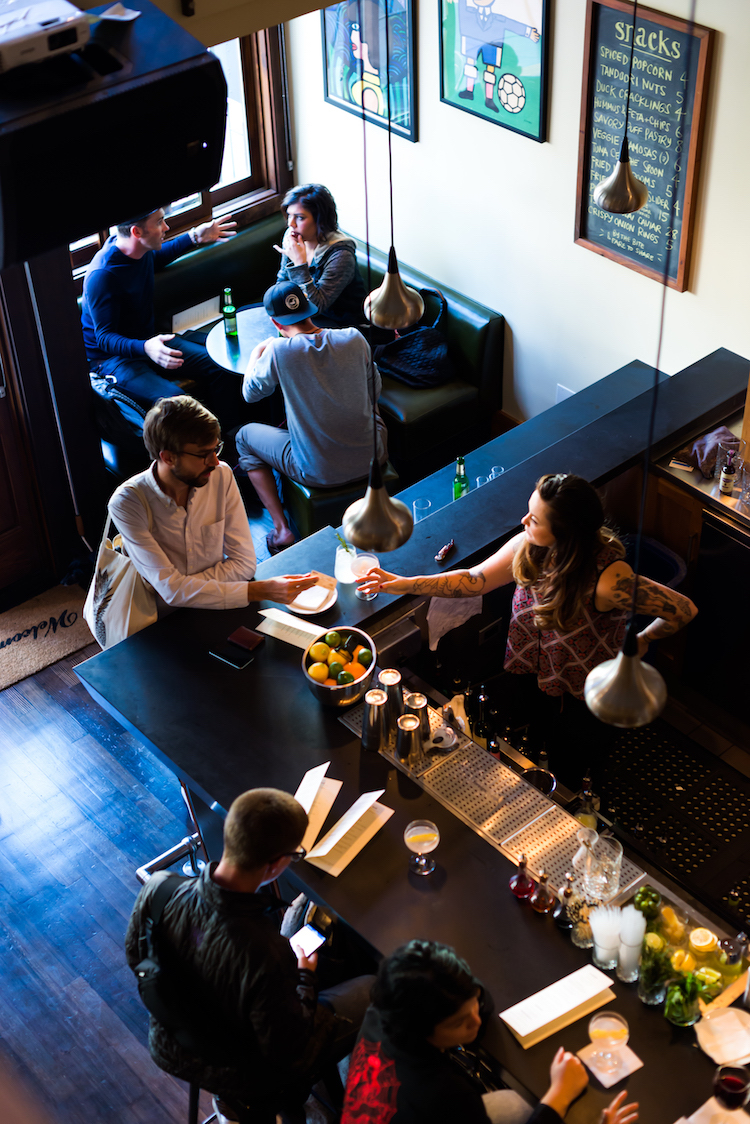 It was actually one of the first bars I went to before even moving here some 4 1/2 years ago, when I feel in love with city, so it has a special place in my heart. The update has maintained the vibe of the original, a cozy neighborhood bar with great, approachable drinks and music, but now feels more modern, polished + a whole lot brighter (gotta get those Instagram pics!) There is also an elevated dedicated DJ booth to keeping the music spinning as well as an updated drink menu.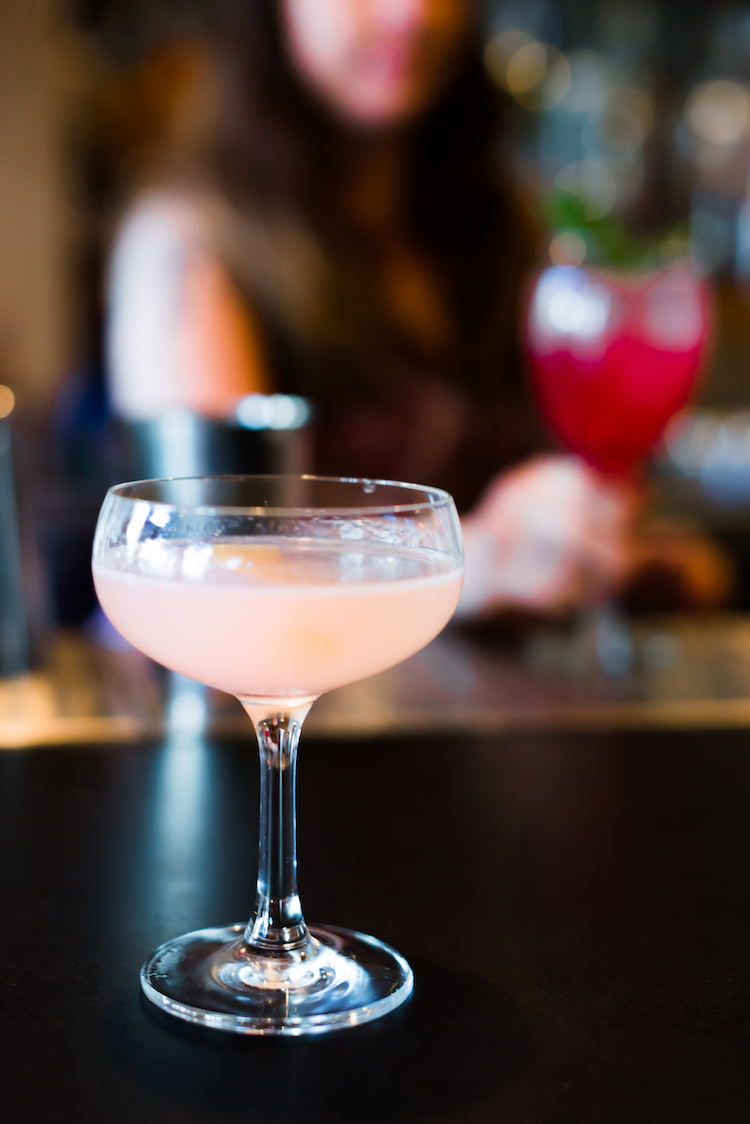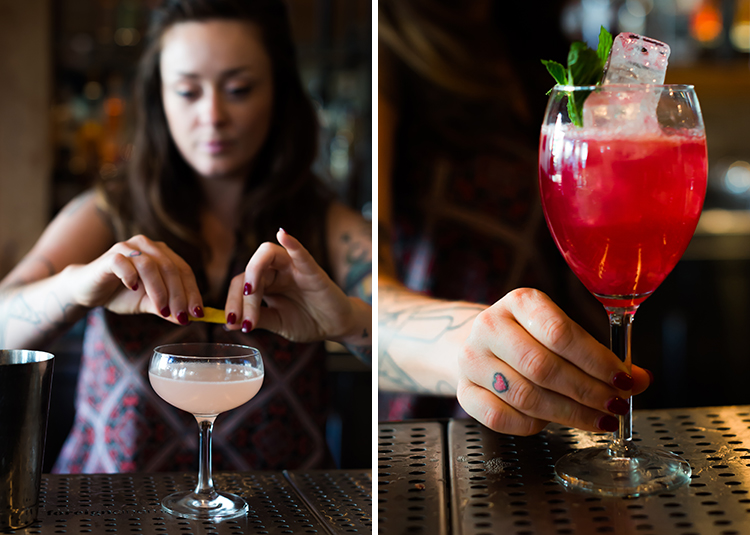 Nicky Beyries has taken over the bar program at both Laszlos and parent restaurant Foreign Cinema with great success I might add! Movie themed cocktails along with the bartender favorite boiler makers (a fancy term for a shot and a beer) as well as highballs are featured on the menu with a heavy focus on local spirits. Lo-Fi Vermouths, St. George Spirits, Benham's Gin, and Ventura Spirits, to name a few, are proudly displayed on the back bar or have found a spot on the cocktail menu.
I had a few rounds of drinks while bellied up to the bar and enjoyed each cocktail that was mixed and placed in front of me. My first tipple was the Sunset Boulevard with Benham's Gin, lemon, English Harbour rum,  housemade rose Syrup + Mirabelle spritz, a refreshing pink drink served up that goes down easy peasy! Next up was a round of highballs (booze topped with seltzer water). The two featured were St. George Shochu and hibiscus infused blanco tequila, both being perfect for slowly sipping on a long night of drinking. I finished it all of with the Grey Garden (that pretty one below!) Square One Botanical Vodka, housemade rosemary syrup, fresh lemon, and seltzer come together for the perfect summer sip with bright citrus notes, botanicals, bubbles + fragrant in your face rosemary (literally with the towering rosemary sprig garnish, yum!)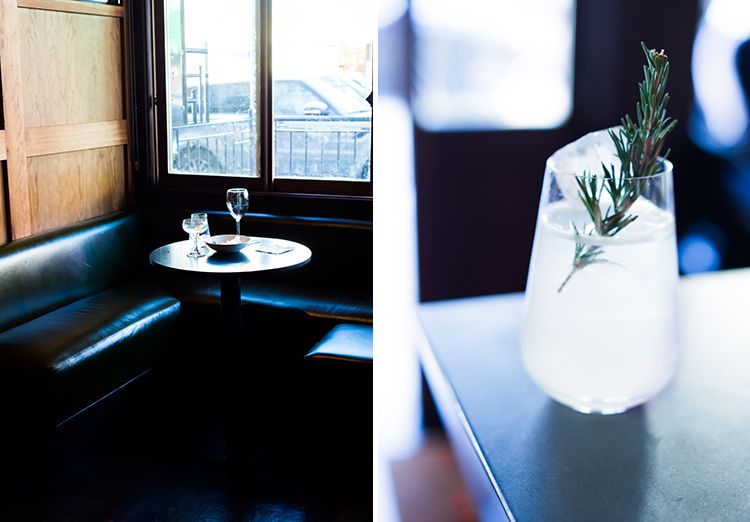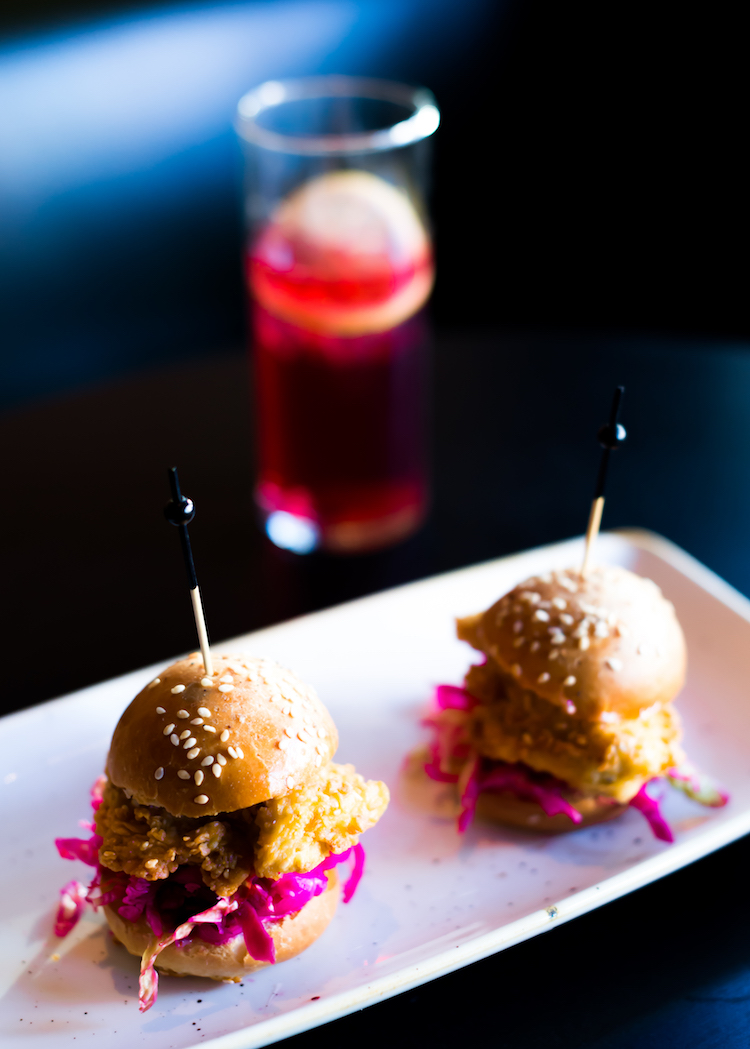 Oh and of course, the food! One word: curried fried chicken sliders! Ok..that was four, but no matter just get them! All of the items are elevated bar food easily eaten with one hand, as to allow for you to keep your drink in the other! Ceviche spoons, fried pickled mushrooms, and of course those hearty chicken sliders keep you sated as you sip. Much to my surprise, you can also get the Foreign Cinema brunch menu on the weekends in Laszlos. Instead of getting a coveted reservation or waiting forever for a table, you can slip into Laszlos and get the same savory and sweet dishes as well as the drinks to wash them down. Shhhh don't tell anyone, I don't want my brunch secret to get out, least I have to wait in line for it!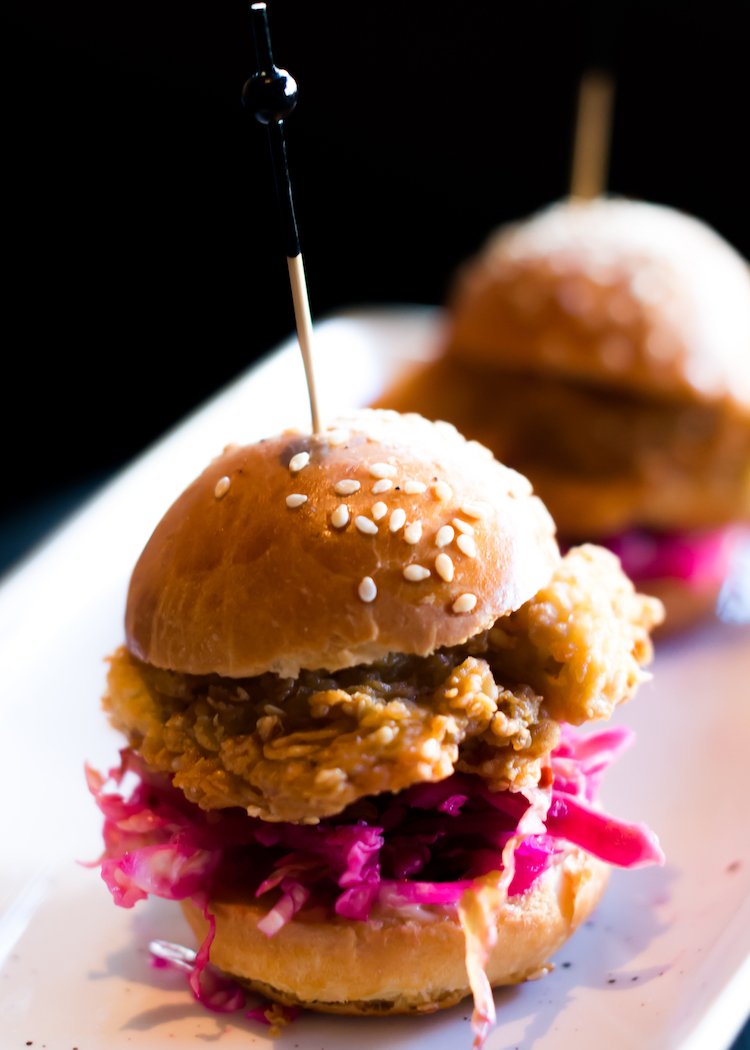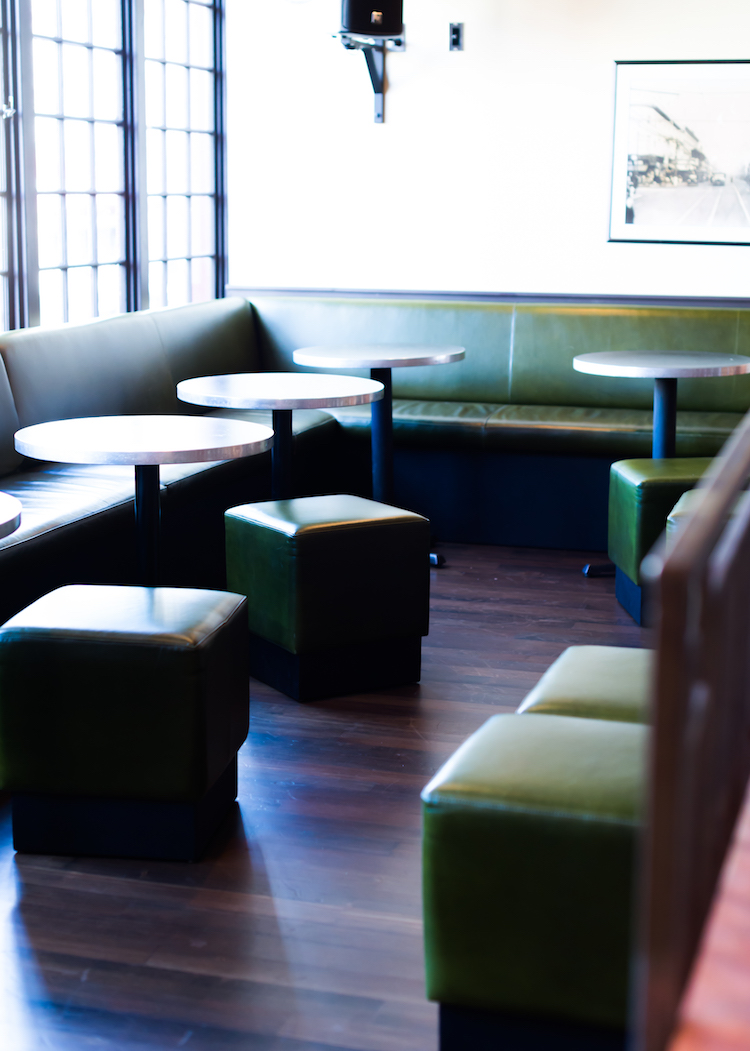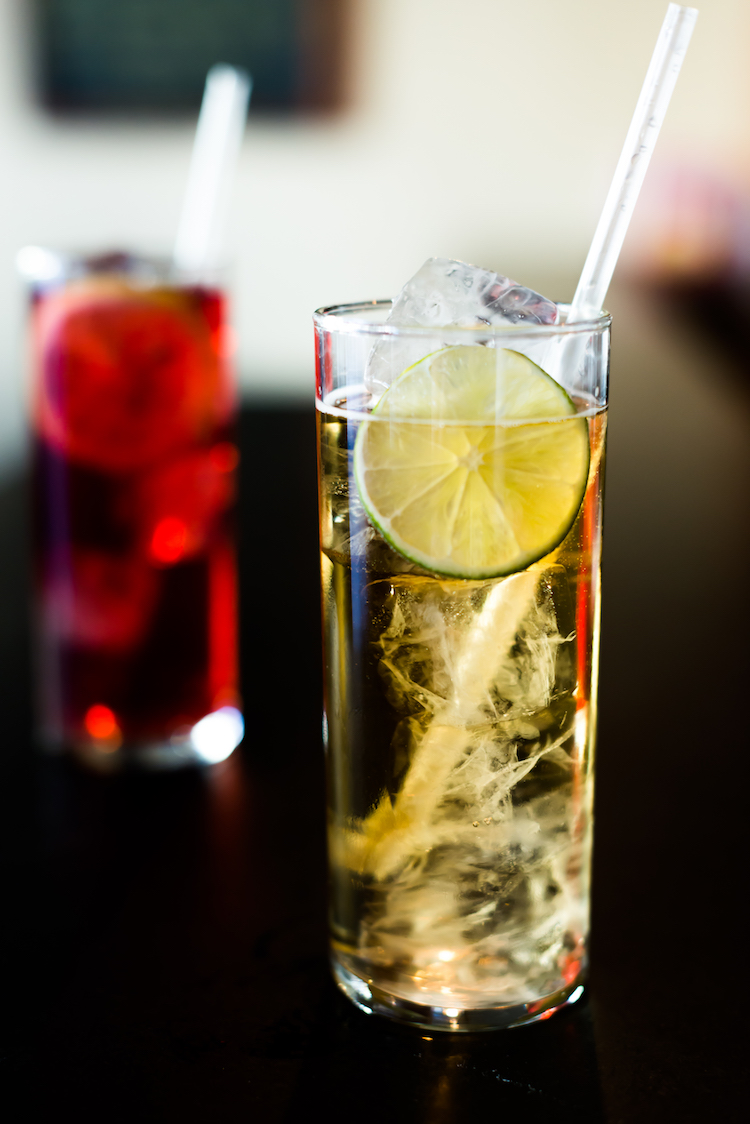 Grab a booth in the upstairs or a seat at bar the while enjoying a tasty bit or two + a delcious drink at Laszlos and watch the very colorful Mission Street world go by.
Laszlos 2526 Mission Street San Francisco, CA
For more cocktails in San Francisco, California, and beyond, be sure to follow me on  Instagram, Twitter, and Snapchat (@ashroseconway)!