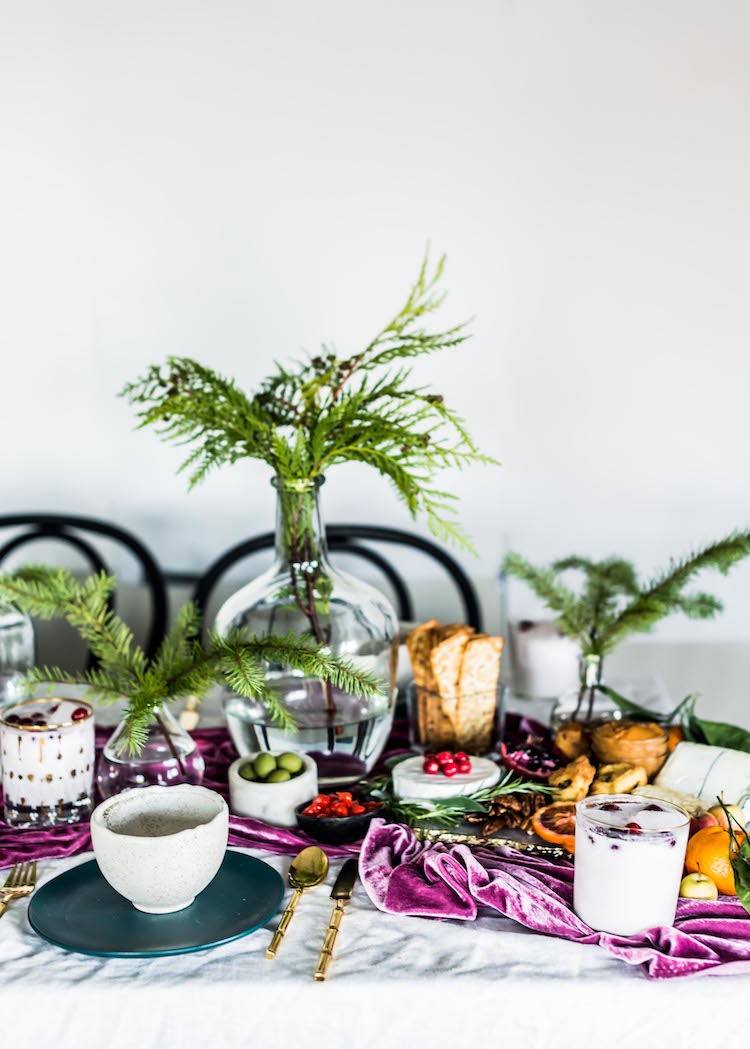 For the holidays, I like to host a holiday happy hour. This allows guests to come by and pop-in before heading to other events. During the holidays there are so many parties and get togethers, which I love, but it can turn into a logistical nightmare trying to figure out how to get to all of them. Being merry is tiring! I tend to find many parties or events start at 7 so I plan my happy hours well before then so people have time to have a drink or two, a snack, and some merriment before whisking off to more holiday fun. I have also done a holiday brunch for my bartender friends who have to work weekend nights. This year I only had time for a happy hour so I did an easy tablescape. I love how simple, chic, and stunning this Modern Holiday Tabletop with Evergreens came out!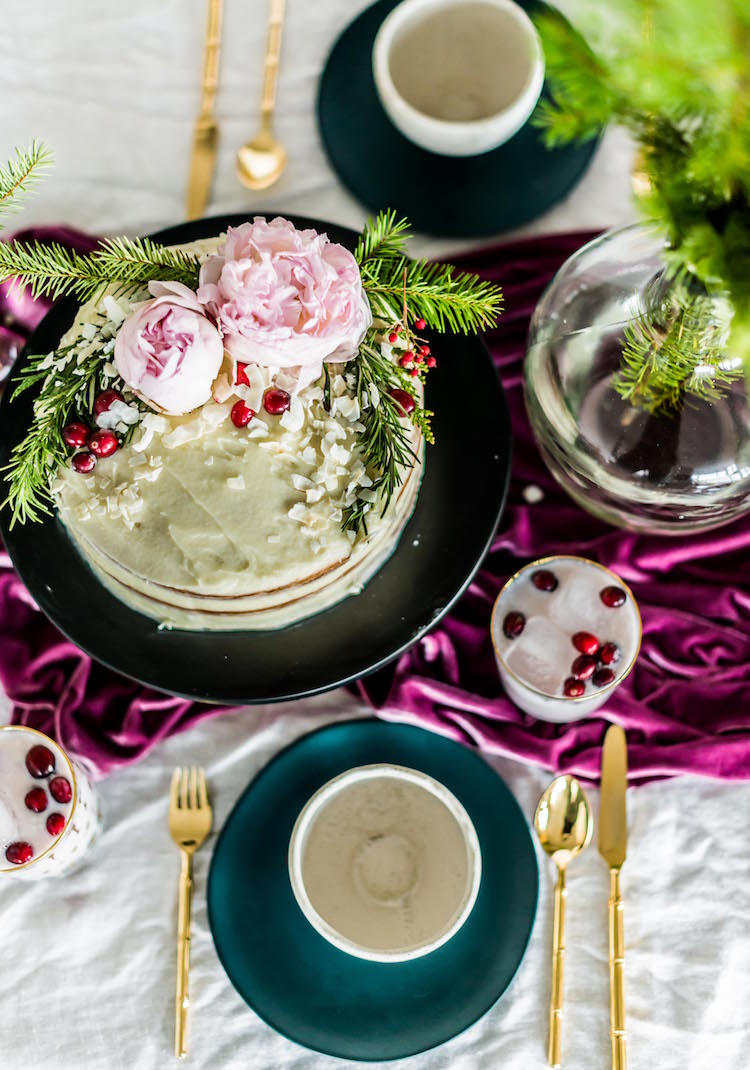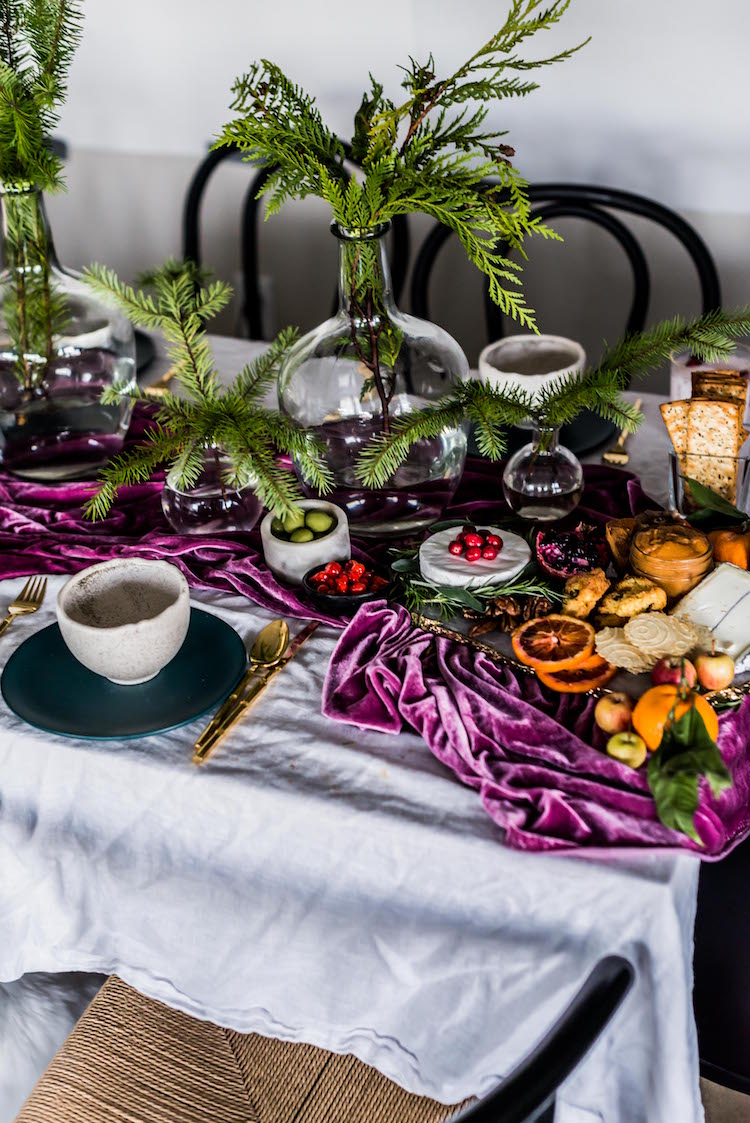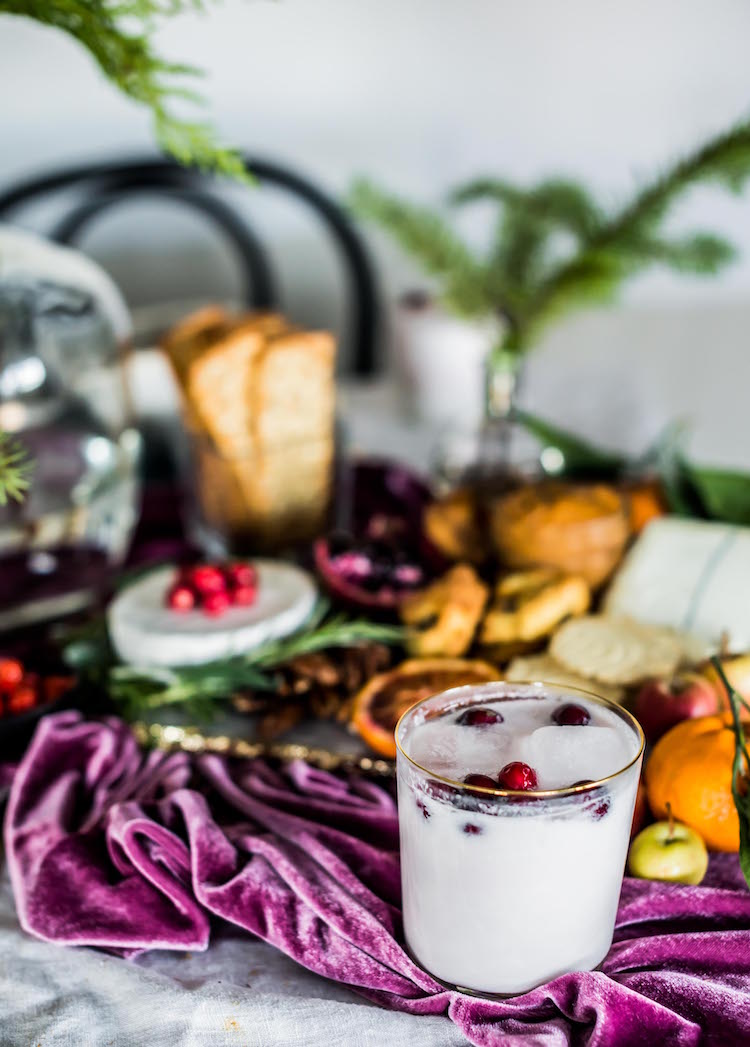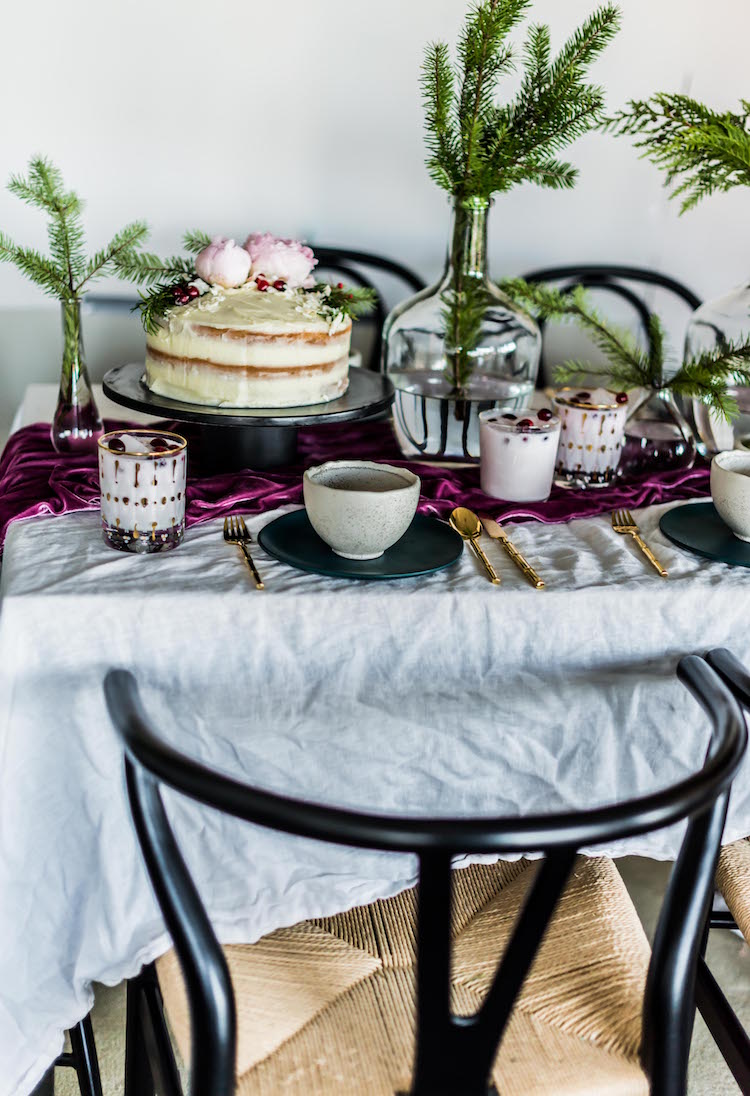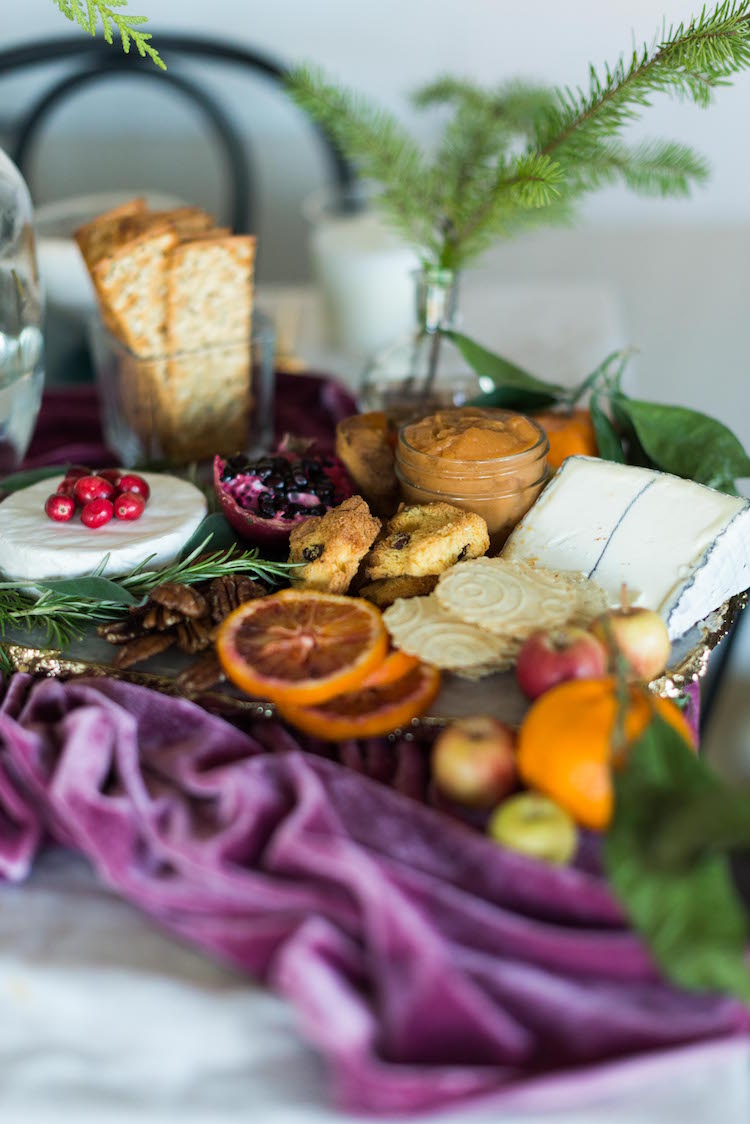 Here is how I created this Modern Holiday Tabletop with Evergreens. I laid down a white linen table cloth first to create a clean base to work from. I took a few yards of pink/red velvet and draped it down the middle of the table in place of a table runner. Because velvet it BACK and I am into it (currently wearing a velvet tank as I type). The runner ended up having a very lux feel to it thanks to the velvet in a lush modern jewel tone. To add some height and color, I took varying size vases and glass jugs and stick a variety of evergreens in them that I picked up at Whole Foods. No special trip or flower arranging skills required!
I got the small vases from a thrift store and the large vases came from World Market. I nabbed the velvet discount fabric shop and the linen tablecloth from Crate & Barrel that I have had for awhile. It was a very easy as well as inexpensive tabletop to put together. Although I only hosted a happy hour, I still decorated a full, but simple tablescape. I added plates and forks for other dishes people may bring. I got the teal plates from CB2, the gold flatware is a vintage find in wine country, and the bowls are actually from the flowermart! I think they were intended for vases, but they make the perfect bowls.People can feel free to sit at a seat, stand, or hang around the bar cart. I like to encourage guests to move around and not feel like they need to sit like a formal dinner.
For food, I threw together a winter cheese plate and whipped up a holiday naked cake for something sweet. Both look beautiful and add pops of color to the tablescape! As for the drinks, I mixed up a Coconut Cranberry Punch that is creamy, coconutty, and tart. A nice departure from eggnog and hot cocktails that are abound this time of year! If you have any holiday parties coming up and need inspiration for last minute decorating, this easy Modern Holiday Tabletop with Evergreens would be perfect!