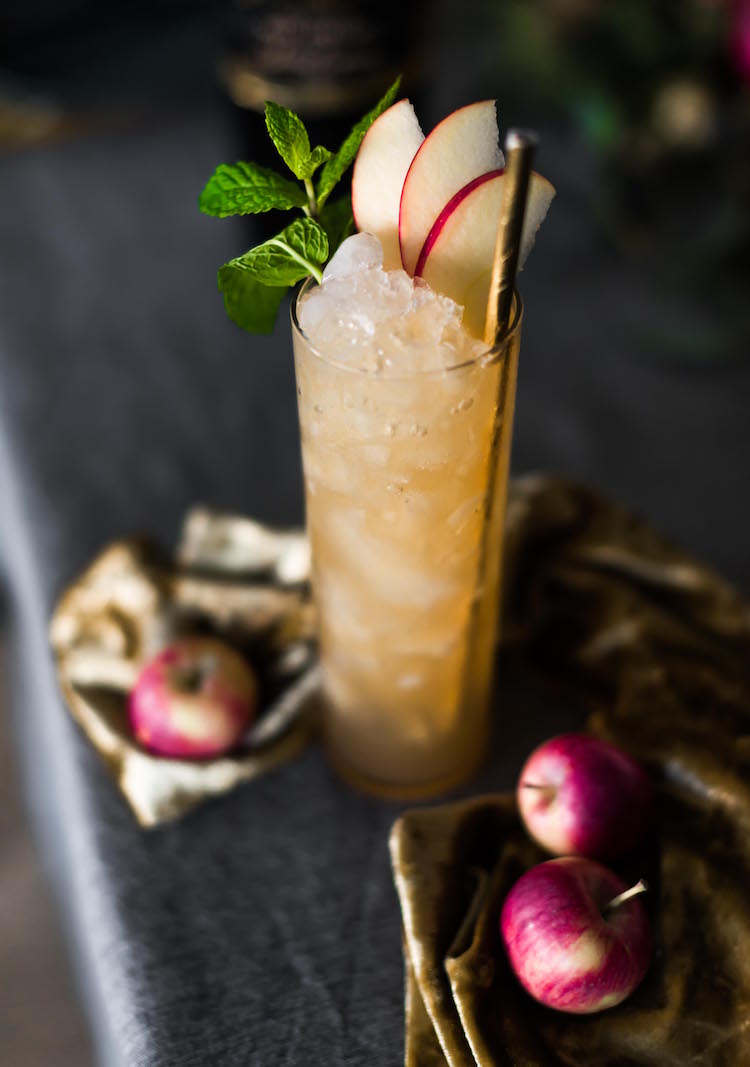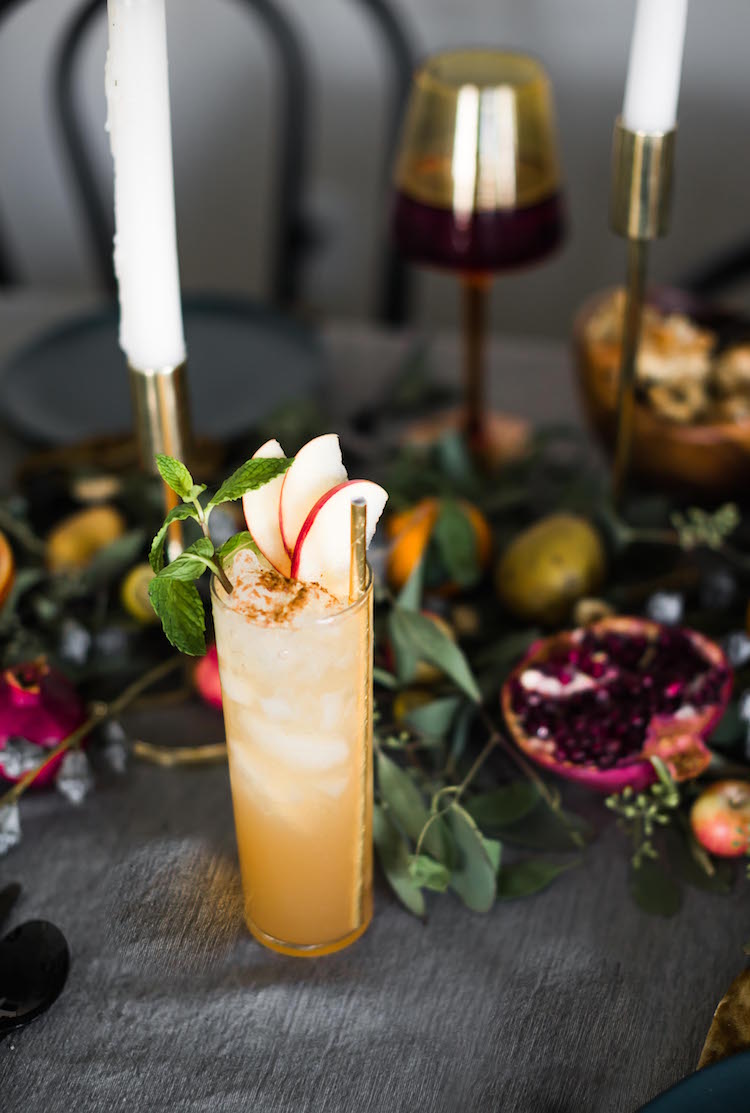 The Apple Sherry Cobbler is a great Low ABV option to drink before dinner. It won't get you too tipsy before the turkey comes out!
Sherry Cobblers are a classic cocktail that are a delicious way to enjoy sherry. I recently got a bottle of Palo Cortado Sherry. It's a rare, aged sherry that has a bit of magic to it! Palo Cortado can not be made rather it happens on it's own, by accident and sherry makers are able to sniff out which barrels while become this rare sherry. Talk about a happy accident! As they say, a Palo Cortado is a "Amontillado on the nose, Oloroso in the mouth." YUM! This is a definitely a sherry you'll want to save to serve to special guests and family during the holidays.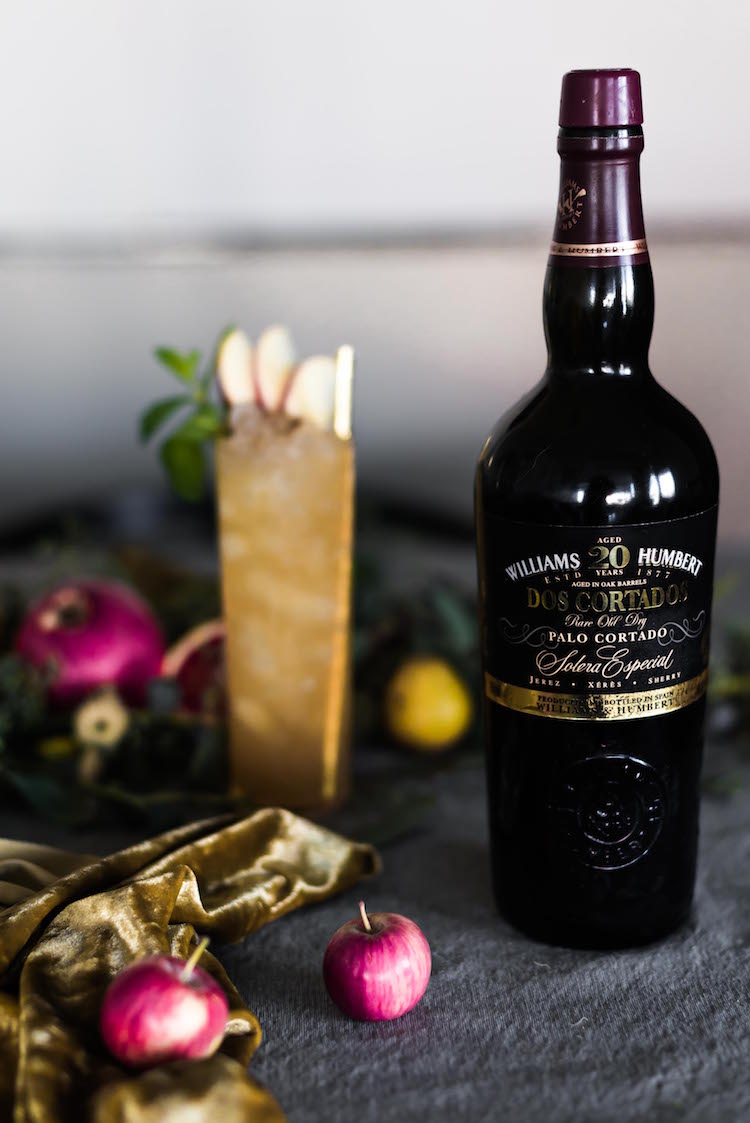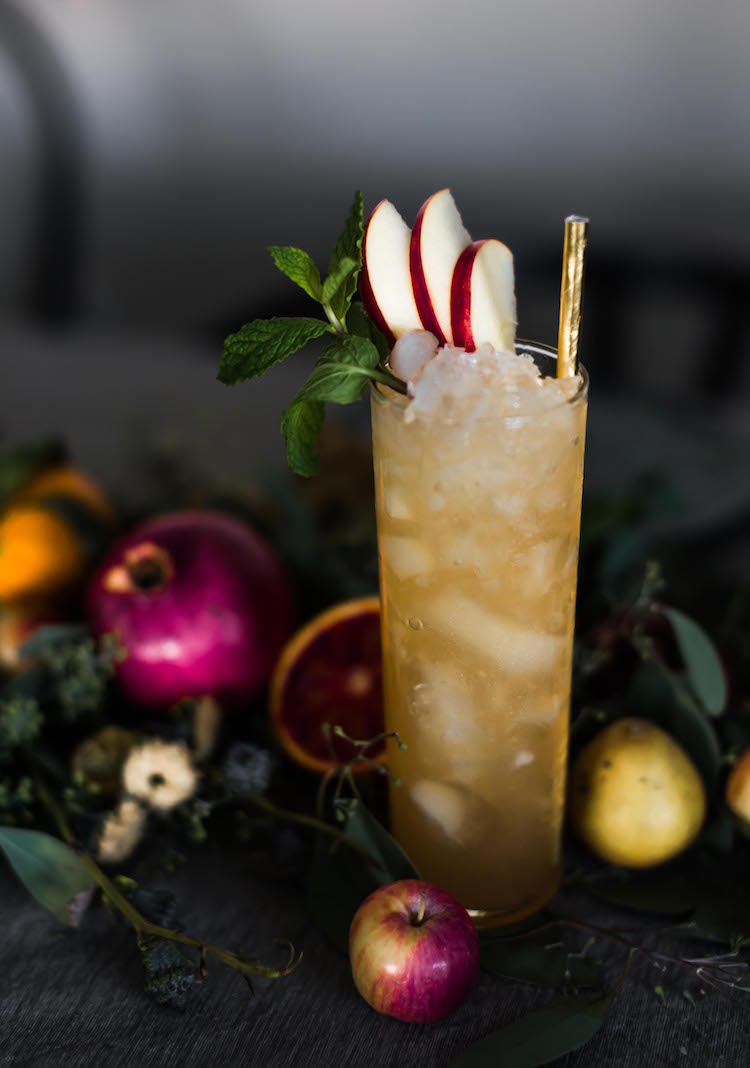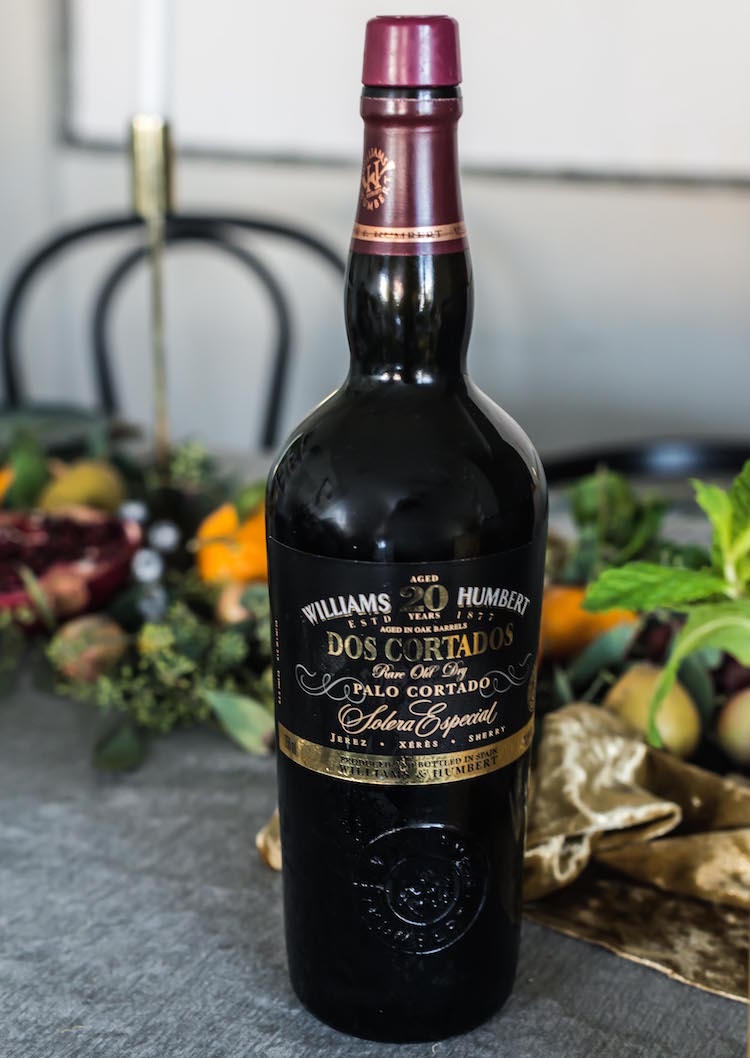 A great way to get to know a sherry is on it's own of course, but also in a Cobbler. It's generally made with Sherry with crushed ice and fruit. It's often reserved for summer, but I love to switch fall and even winter ingredients with summer berries to make it a year round drink. In this case with the Apple Sherry Cobbler apple cider paired with baking spices. Fall in a glass!
glass: collins glass
tools: straw, micro plane
3 1/2 oz sherry, I used Williams and Hubert Palo Cortado
2 oz apple cider
1/2 oz simple syrup
squeeze lemon juice
2 dashes cinnamon
2 dashes fresh grated nutmeg
garnish: mint sprig, 3 apple slices
optional: 1/2 oz apple brandy for an extra kick
Directions
Crush ice and add it to a collins glass. Add all the liquid ingredients into a shaker and shake with ice. Strain into the glass. Add more crushed ice to dome over the glass. Sprinkle cinnamon and grate nutmeg on top. Smack mint sprig on glass to release oils. Garnish with sprig and apple slices.