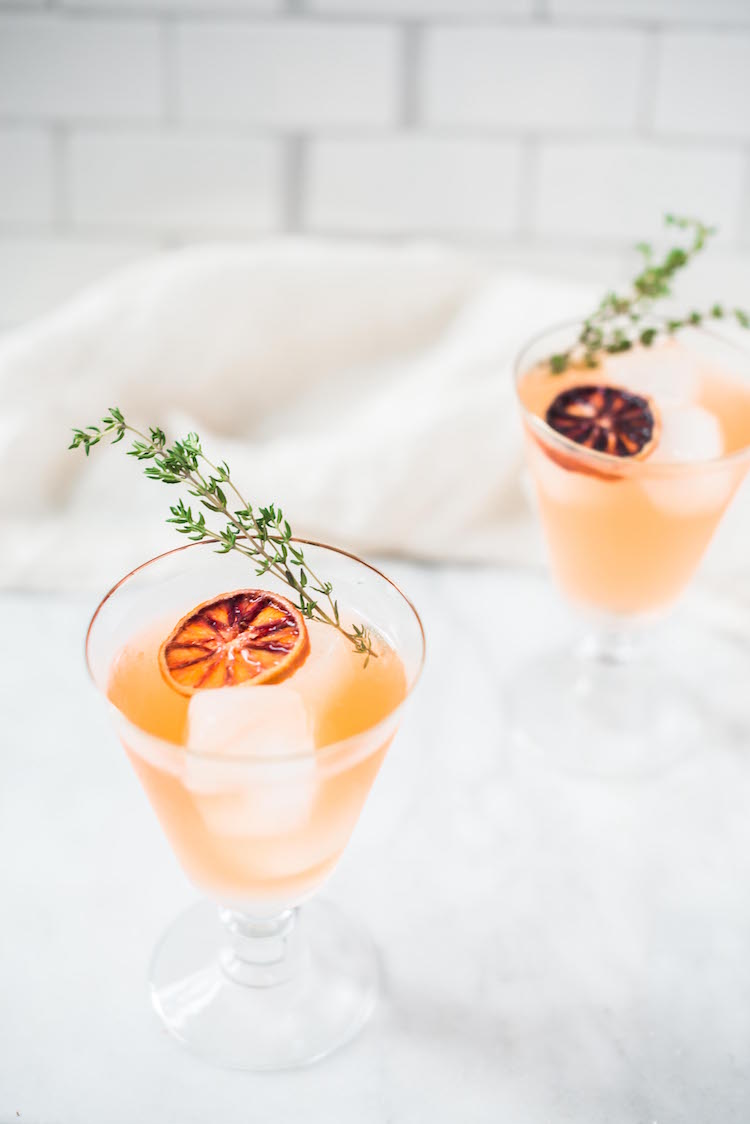 I have been cutting back recently to give my body a much needed break. It's not always easy in my line of work as, as you can imagine, and living in a city like San Francisco that has some of the world's best bars just steps away doesn't help! But I still like to indulge at home occasionally so I turn to choices that are a little better for me with antioxidants, such as red wine or mixing cocktails with Bai. And that's how the Ginger Thyme Blood Orange Sparkler came about!
This post is sponsored by BAI. All opinions are my own. Thank you for reading and supporting the partnerships that keep the cocktails flowing on Craft + Cocktails!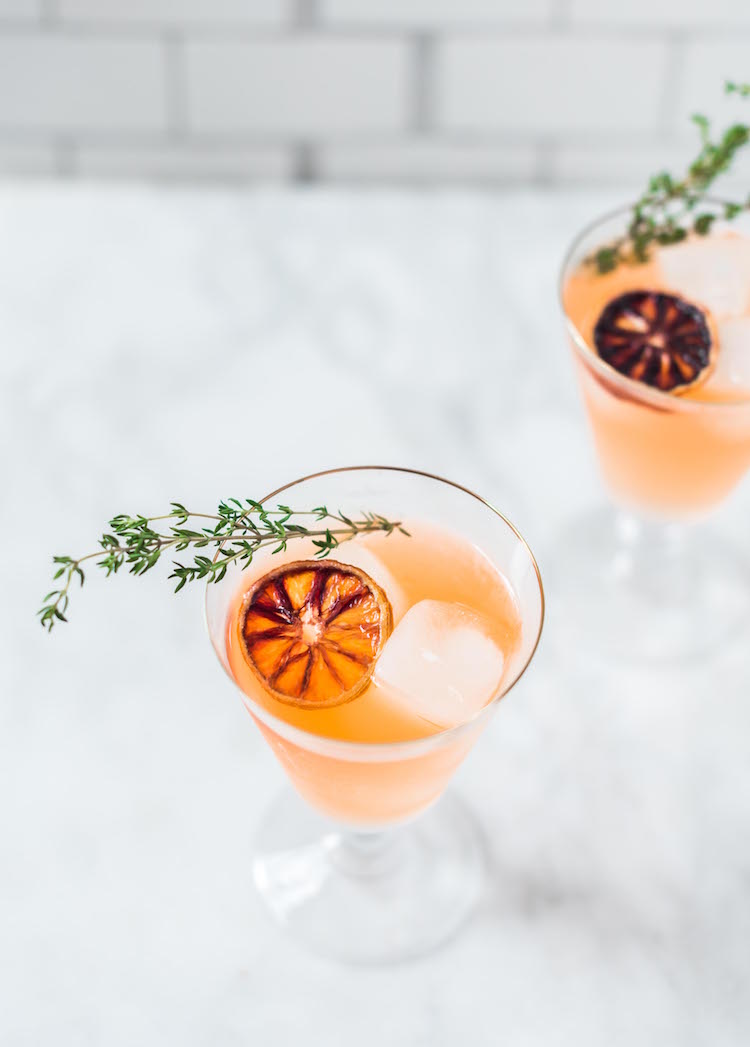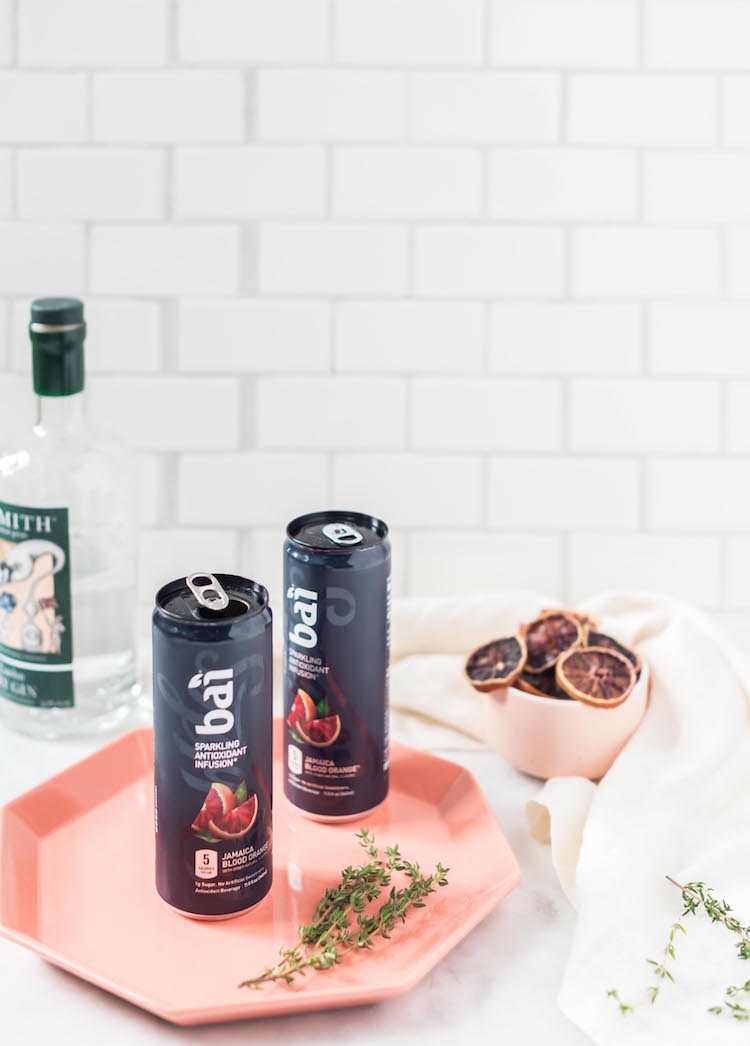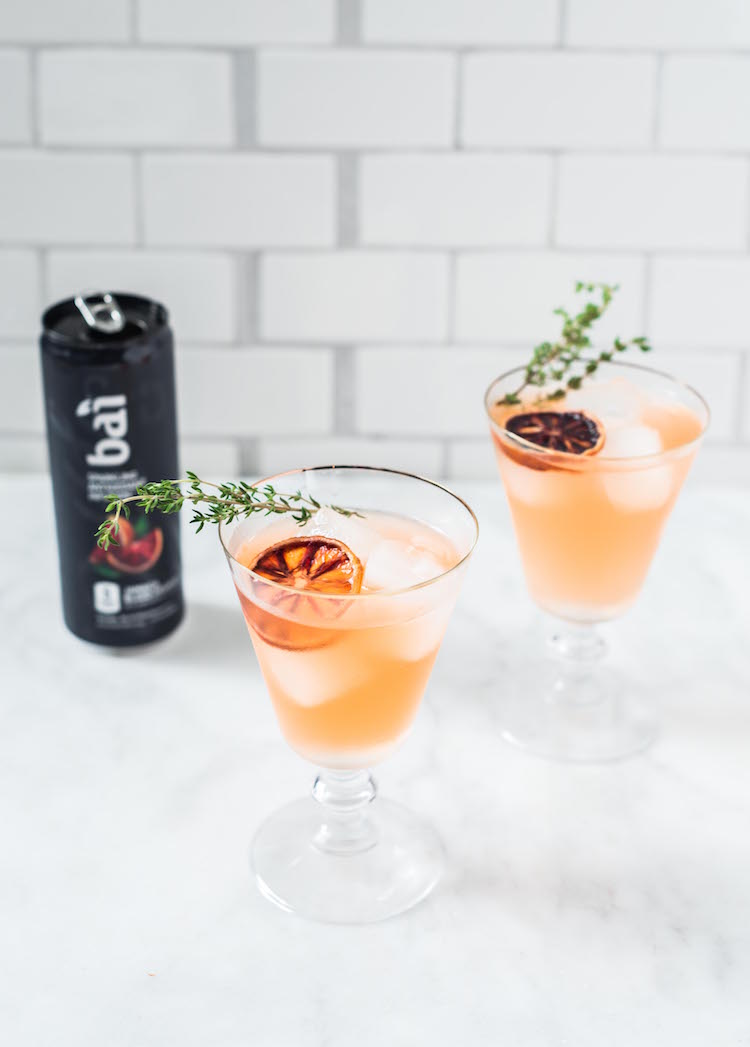 If you are not familiar with Bai, they are a line of antioxidant drinks using the coffee fruit (surrounds the coffee bean thats used to make a cup of joe) and sweetened with stevia. Head to their site for more details on the benefits of sipping on them! I feel a little better adding them into some of my cocktails. Detoxing while I am retoxing, ha! They recently added a line of bubbly antioxidant drinks which make them all the easier to incorporate into tipples. I love their Blood Orange and Watermelon Lime! I played around with the Blood Orange the other day and found a mix of ginger, thyme and gin were great together and didn't make me feel like I was drinking a "healthy" cocktail.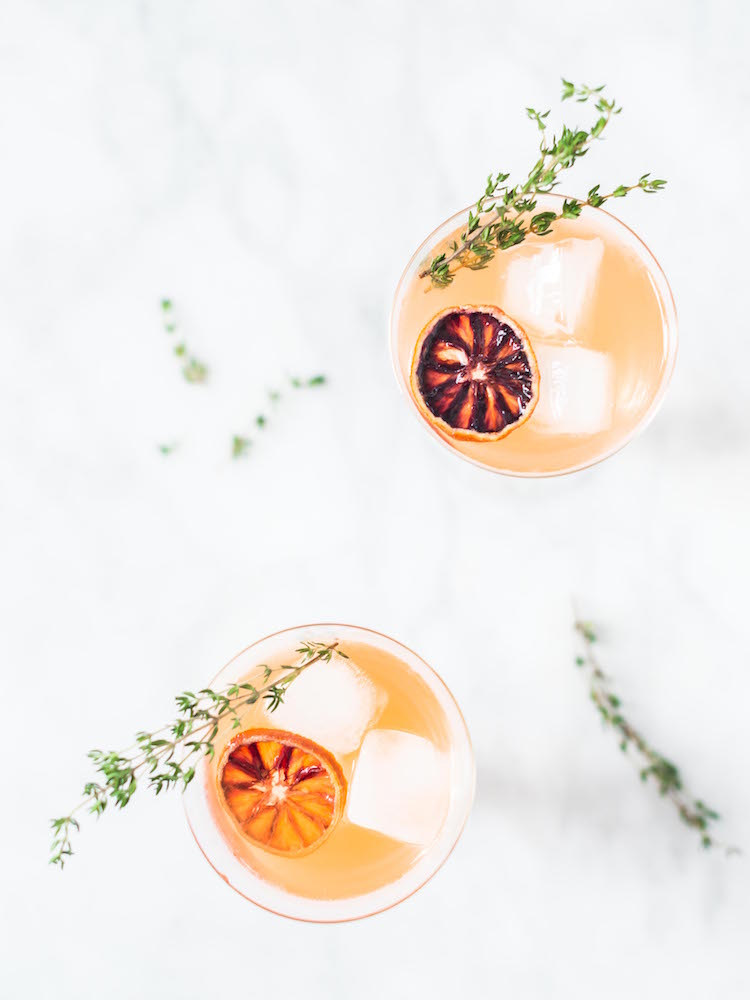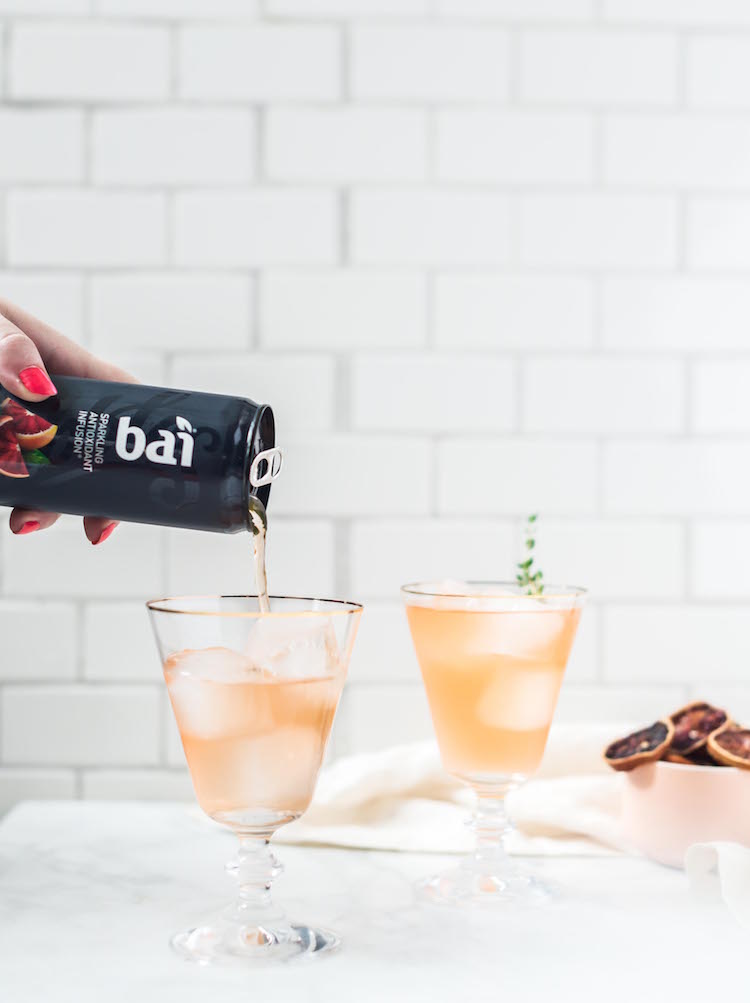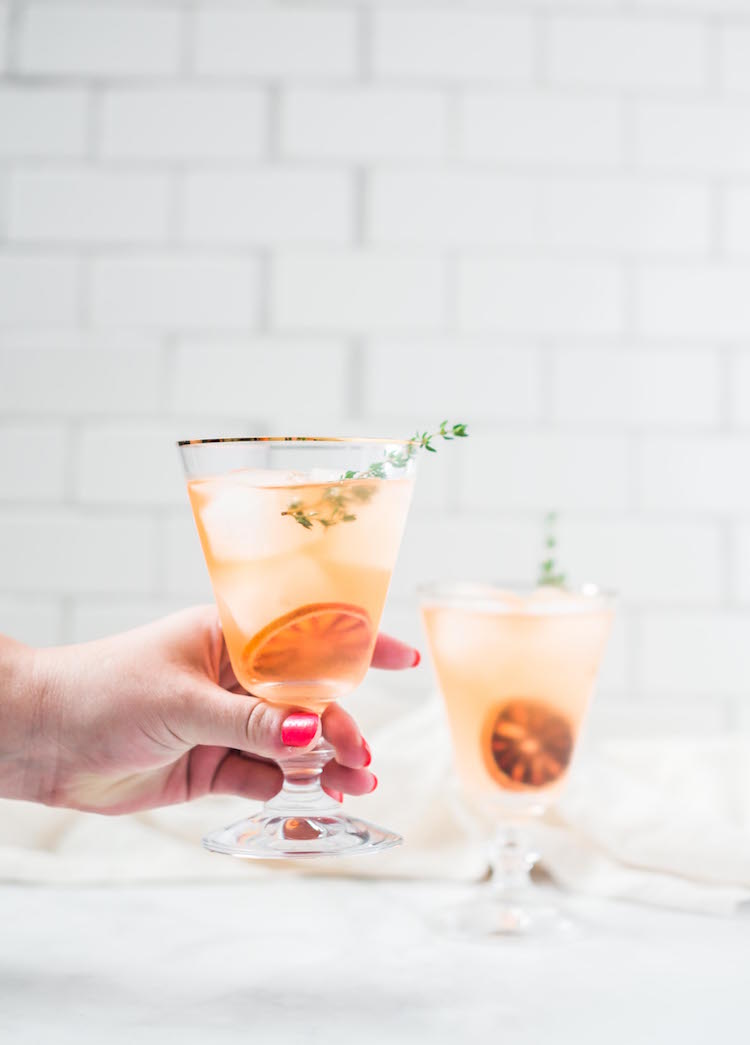 This combo is also great for this time of year as summer fruits fade away and fall/winter fruits have not yet begun to show up at the farmer's market. I like to rely on herbs, spices, liqueurs and healthy juice mixers to carry through me the in-between seasons. Speaking of, one of my tips for extending the life of fruits past their season is through shrubs (drinking vinegars) and dehydrating! I used dehydrated blood oranges for the garnish for this Ginger Thyme Blood Orange Sparkler. I did this earlier this year when they were in season, but you can use a fresh orange slice on the rim if you aren't as obsessed with blood oranges as I am!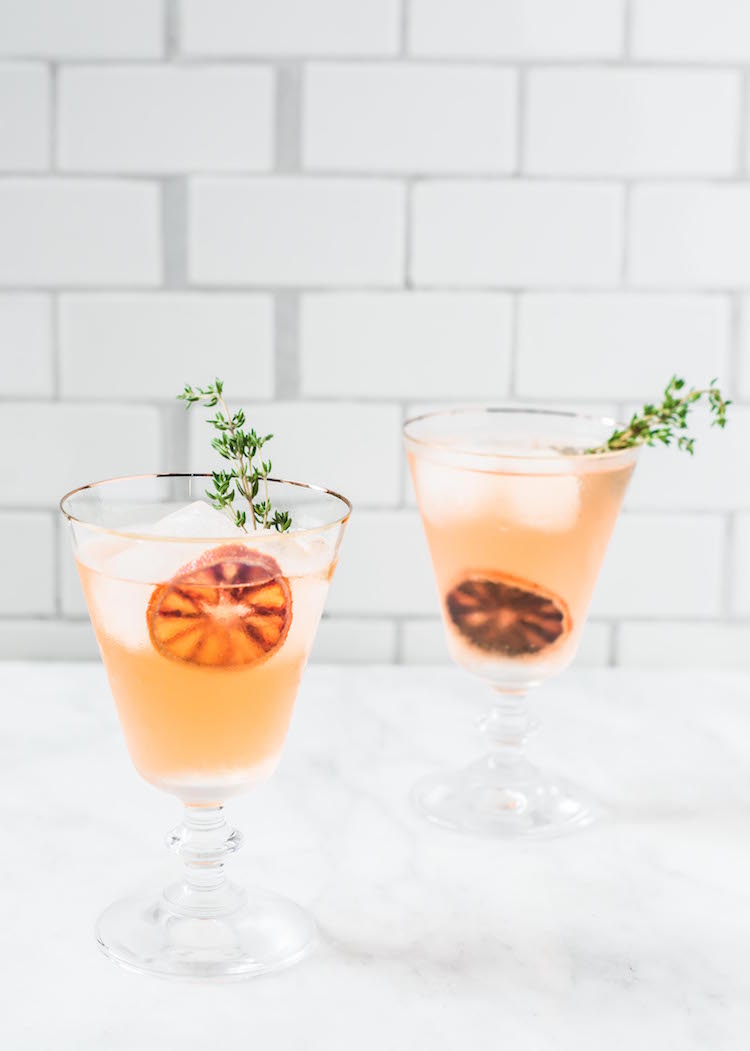 Ginger Thyme Blood Orange Sparkler
tools: shaker, hawthorn strainer
glass: stemmed glass or highball
3 oz Bai Bubbles Jamaica Blood Orange
1 1/2 oz gin
1/2 oz ginger liqueur
1/2 oz lemon juice
dash aromatic bitters
1/4 oz honey syrup (2:1 parts honey to water) this is optional if you want to cut back on sugars, but adds a nice depth
garnish: thyme sprig, orange slice or dehydrated orange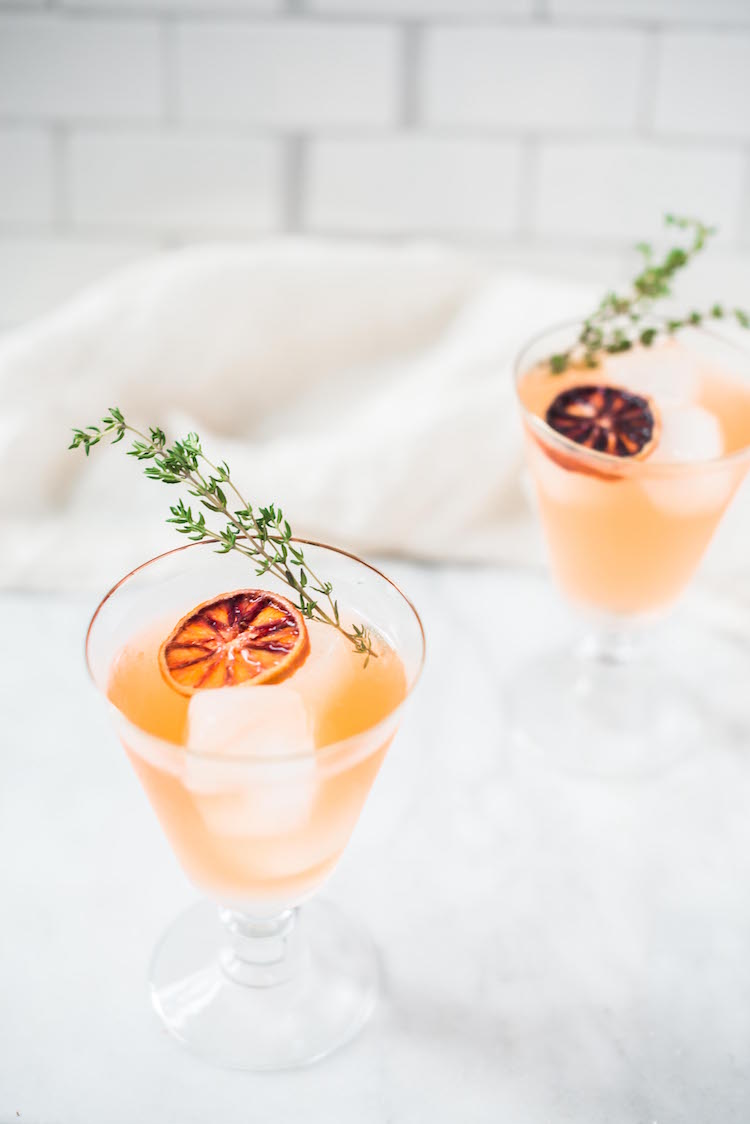 Directions
Add all liquid ingredients except for Bai Blood Orange into a shaker with ice and shake. Shake and strain into a glass with ice. Top with Bai and stir. Garnish with thyme and orange slice.