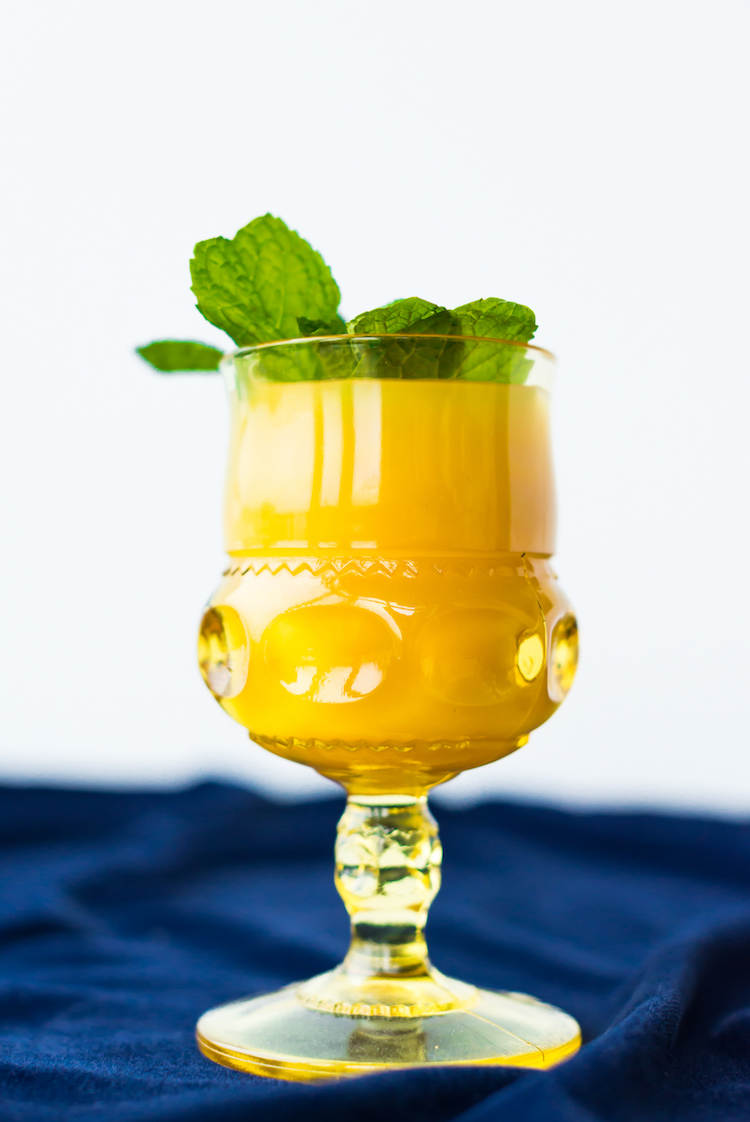 A Sparkling Planters Punch is New Years worthy tiki drink! A bit of sparkling wine adds a lovely effervescence to the classic citrusy rum punch.
Sparkling Planters Punch
1 1/2 oz dark aged rum

1 oz fresh orange juice

2 oz fresh pineapple juice

1/2 oz fresh lemon

1/4 oz grenadine

1 oz champagne or sparkling wine

dash bitters

mint sprig garnish
Add all, but champagne and mint into a shaker with ice. Shake and stain into a goblet or Collins glass with crushed ice. Top with champagne and stir. Garnish with mint sprig.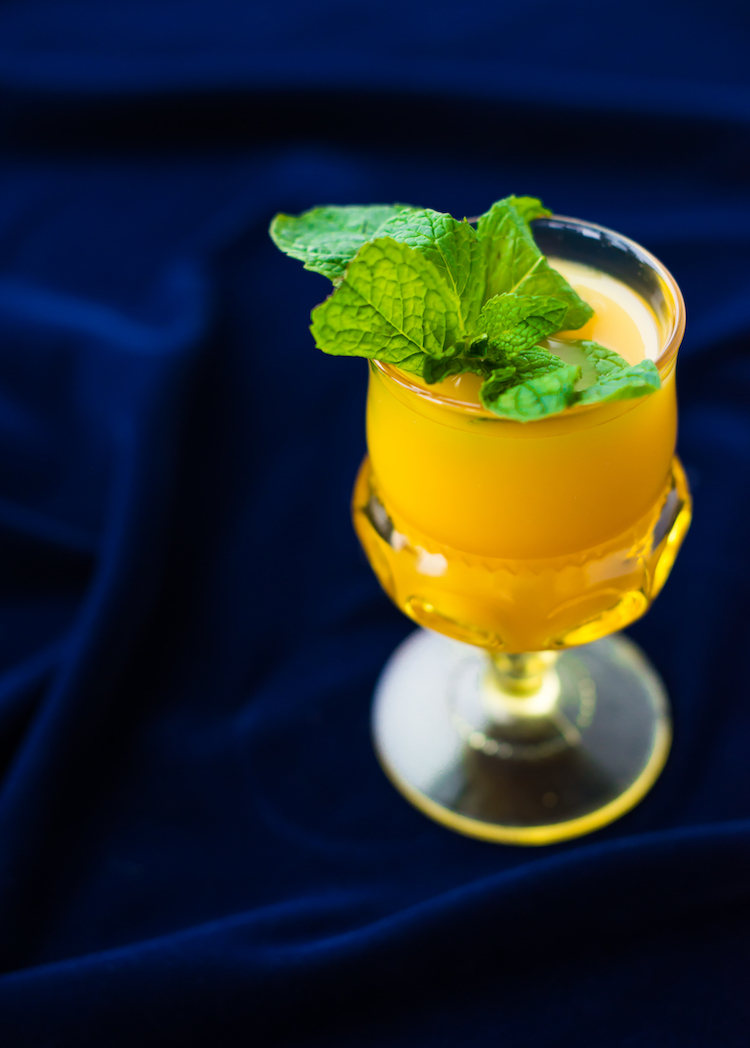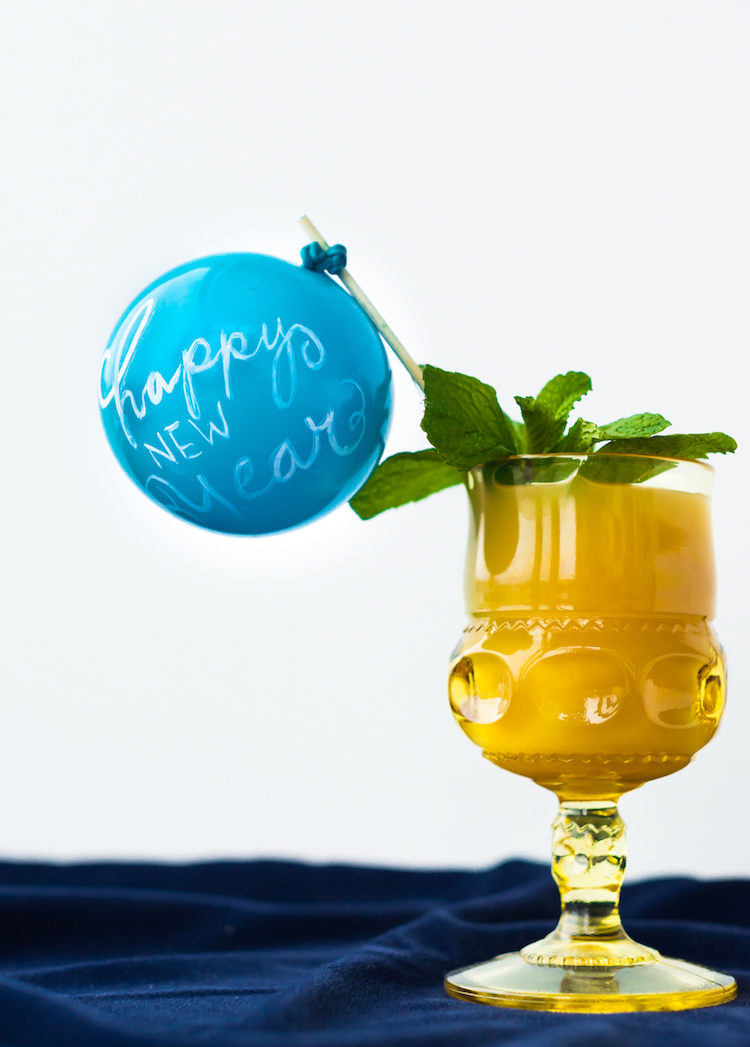 Recipe in collaboration with this post for Minted.