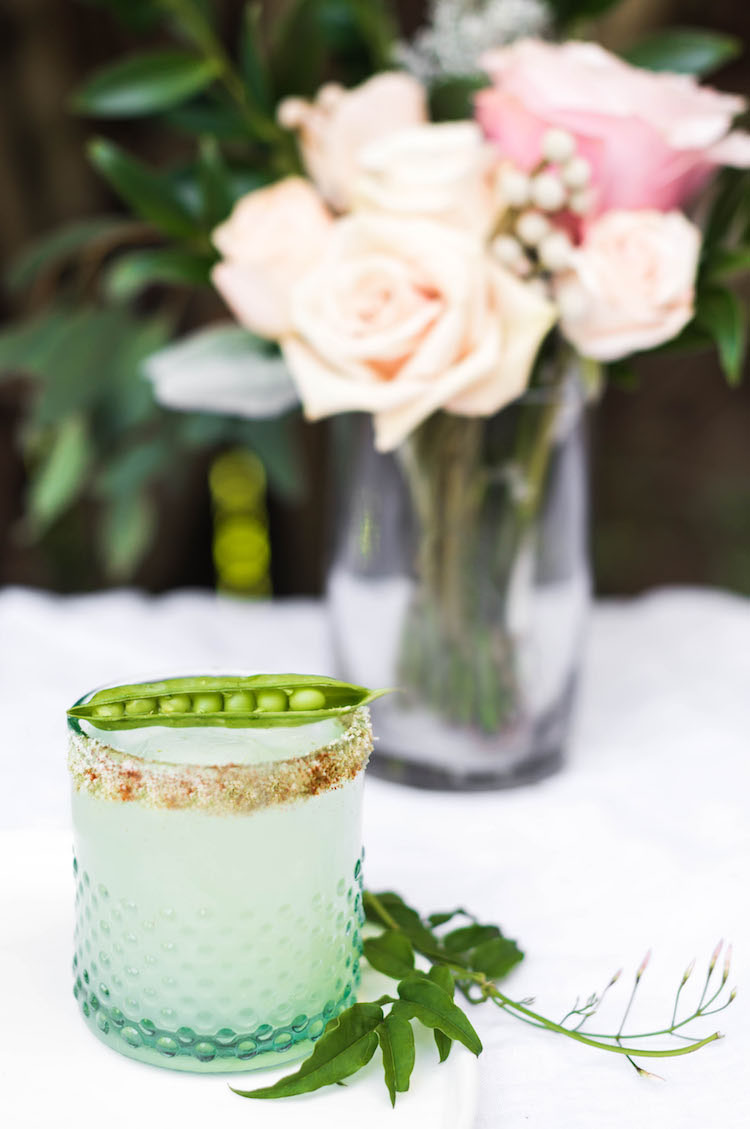 This post is sponsored by Patrón.  All opinions are my own. Thank you for reading and supporting the partnerships that keep the cocktails flowing on Craft + Cocktails!
Happy spring! I could not be any more excited that it has arrived. Spring means warm weather, picnics, al fresco dinners + Margaritas, lots of Margaritas, are in my near future! Could you think of a more refreshing drink on a sunny day than a Margarita? Me neither! I recently got to try a delicious Marg featuring Earl Grey tea, peas (yes peas!), smoked salt + Patrón Tequila, it's a springy, fun take on the classic. We have been having amazing weather here in the Bay Area (sorry to the East Coasters) so I couldn't wait to put together a little garden cocktail party to share the English Garden Margaritas with my friends.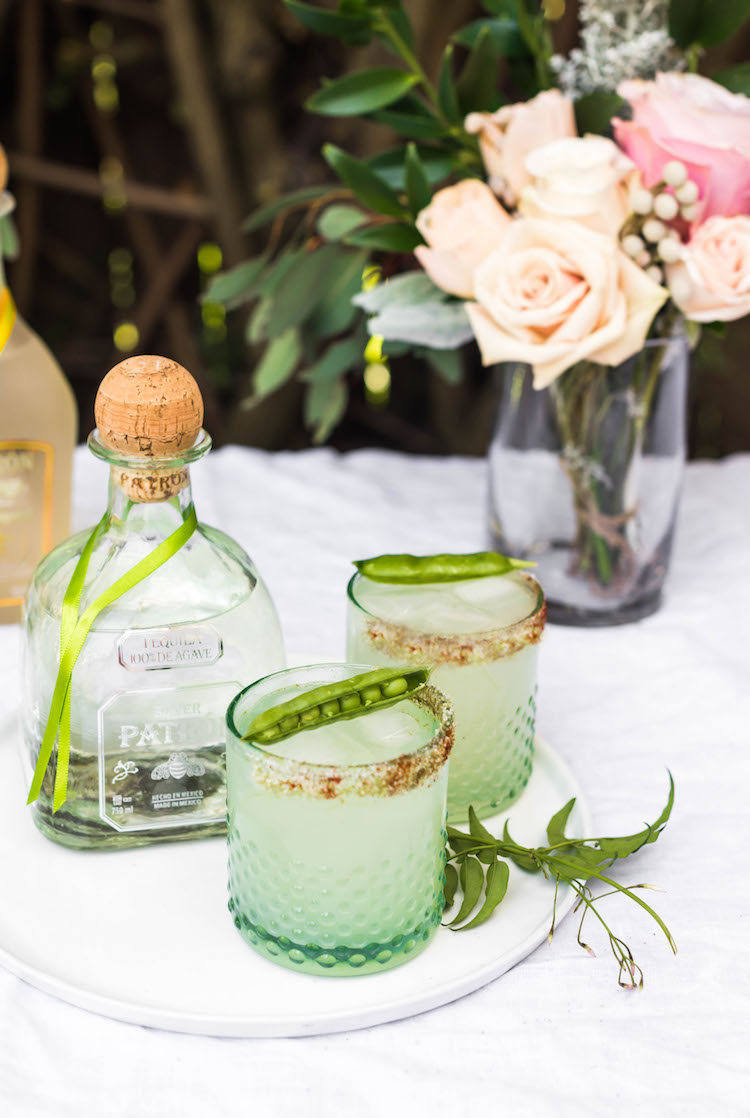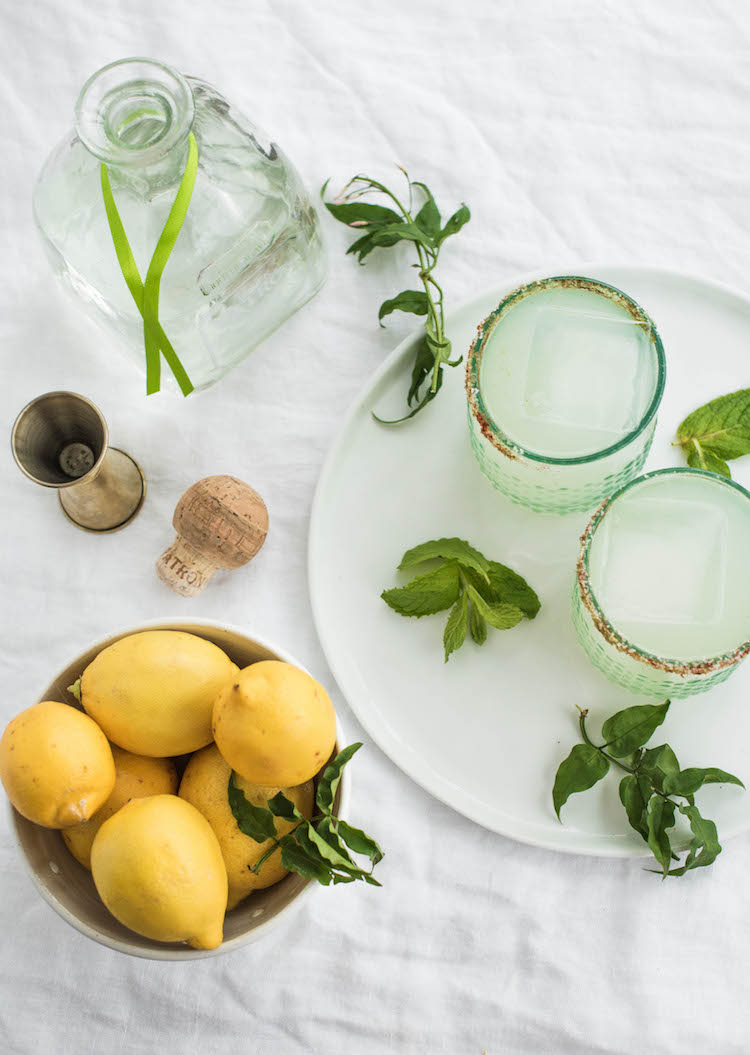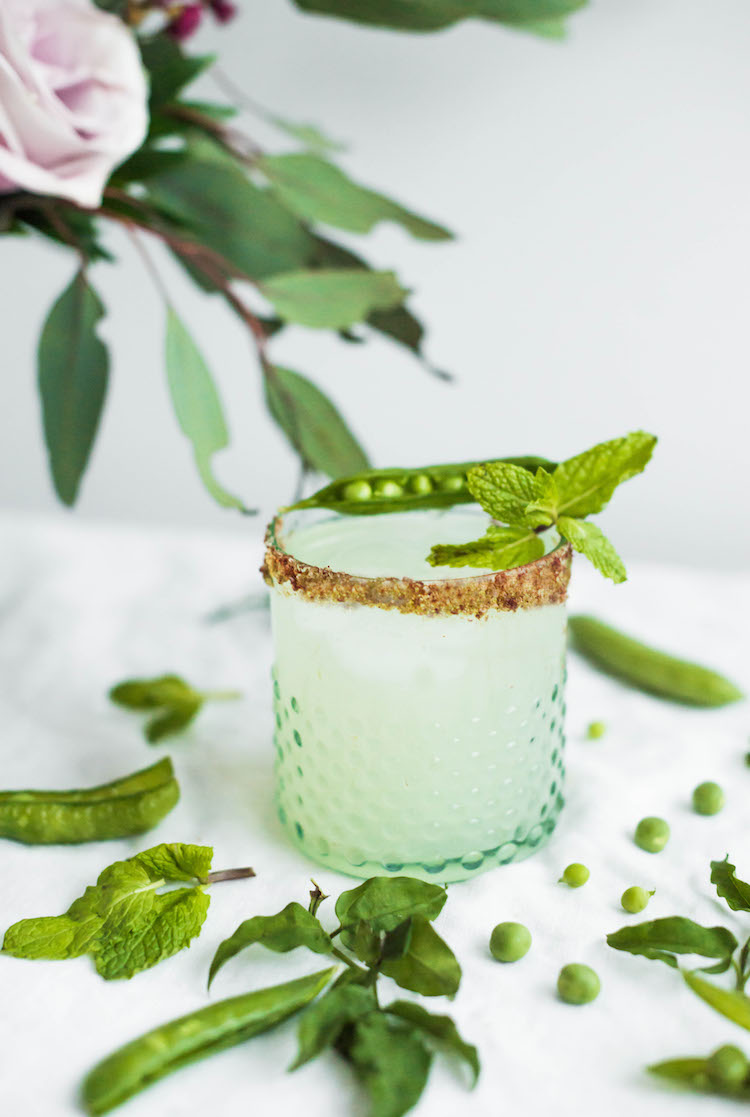 Instead of a tea party, I hosted a garden tea cocktail party! The margaritas do have Earl Grey in them after all ; )  When making cocktails outside the kitchen/my home bar, I like to make them simple to build  (i.e. put together in the shaker or mixing glass) so I plan cocktails that I can prep all the ingredients ahead of time and they can then come together in seconds. Egg whites and muddling is out. Instead I opt for making flavorful syrups ahead of time and feature fresh juices that can be pressed right before the party starts.
I could talk about the finger sandwiches and and cheese boards that I served for the garden party that complimented the Margaritas, but you are here for the drinks after all! The English Garden Margaritas I mixed up are both citrusy + earthy with a fresh herbal fragrance. Earl Grey is made with bergamot orange which goes well with the other bright notes from the Patrón Orange Liqueur, apricot liqueur + lemon (gasp! no limes in this Marg ya'll!) Snappy peas may seem like an odd ingredient for drinks, but are perfect for adding a slight savory note with out overwhelming any delicate flavors. Pumpkin oil gives the drink a toasted touch that surprises the tastebuds paired with the flavorful smoked salt. Last, but by no means least, Patrón Silver ties it all together in one perfect little sip! Have I sold you yet on running to the store to get things right NOW to whip up this fabulous spring sipper?! They were a hit at the cocktail party + definitely went down easy on a hot (75 degrees!!) day in SF.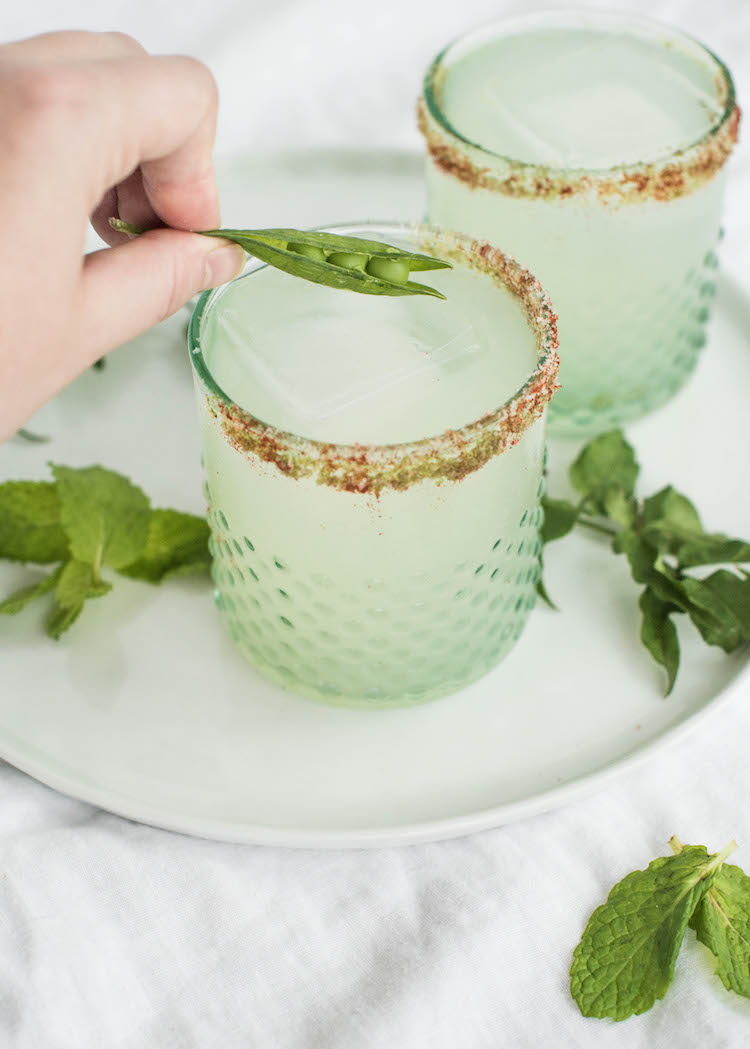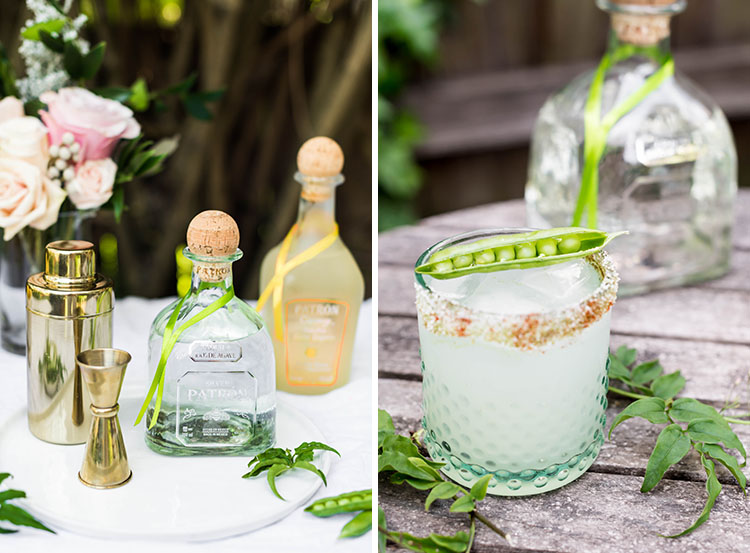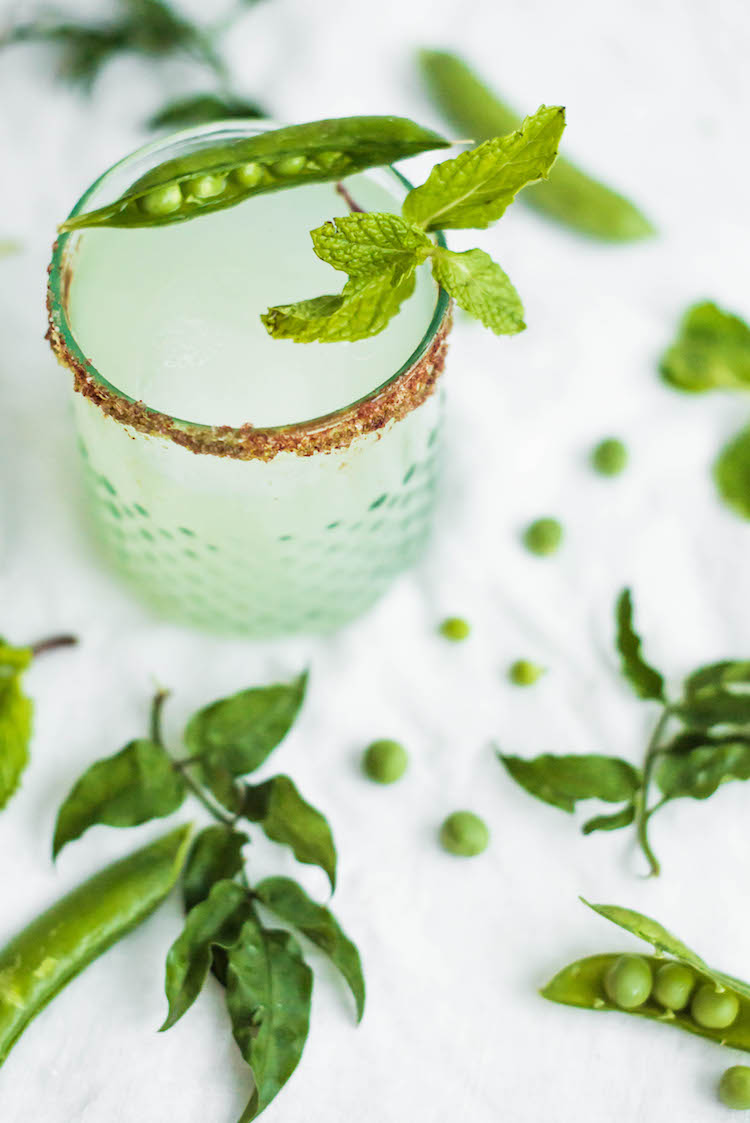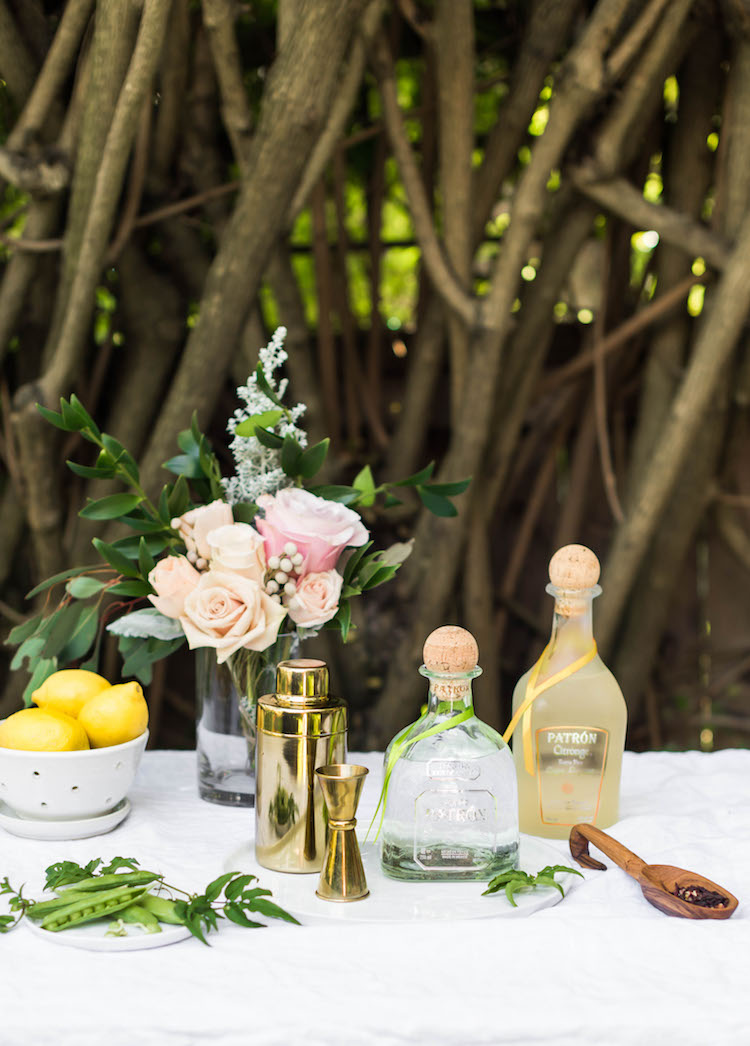 The English Garden Margarita is actually in the running for the title of Margarita of the Year, sooo kind of a big deal! There are some other amazing Margarita recipes, but my favorite is the English Garden of course! You can check out all of the other tasty tipples here + cast your vote for your favorite on Twitter + Facebook for a chance to help name the #MargaritaOfTheYear. Join me in making the #EnglishGardenMargarita trend!
1 1/2 oz Patrón Silver
1/2 oz Patrón Citrónge Orange
3/4 oz fresh lemon juice
1/2 oz apricot liqueur
1/2 oz Earl Grey tea syrup (recipe below)
3 drops orange flower water
2 sugar snap peas, one for garnish
2 sprigs mint, one for garnish
garnish: Pumpkin oil + smoked salt rim
Glass: rocks glass
Tools: shaker, hawthorn strainer, tea strainer, knife, plate, sauce pan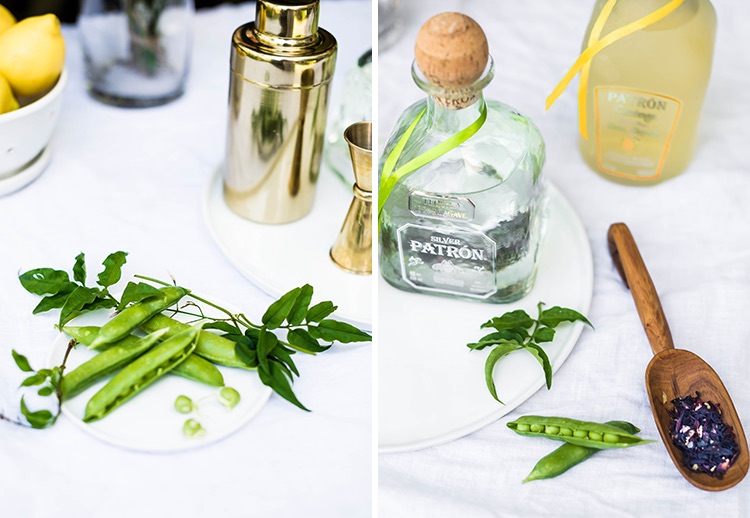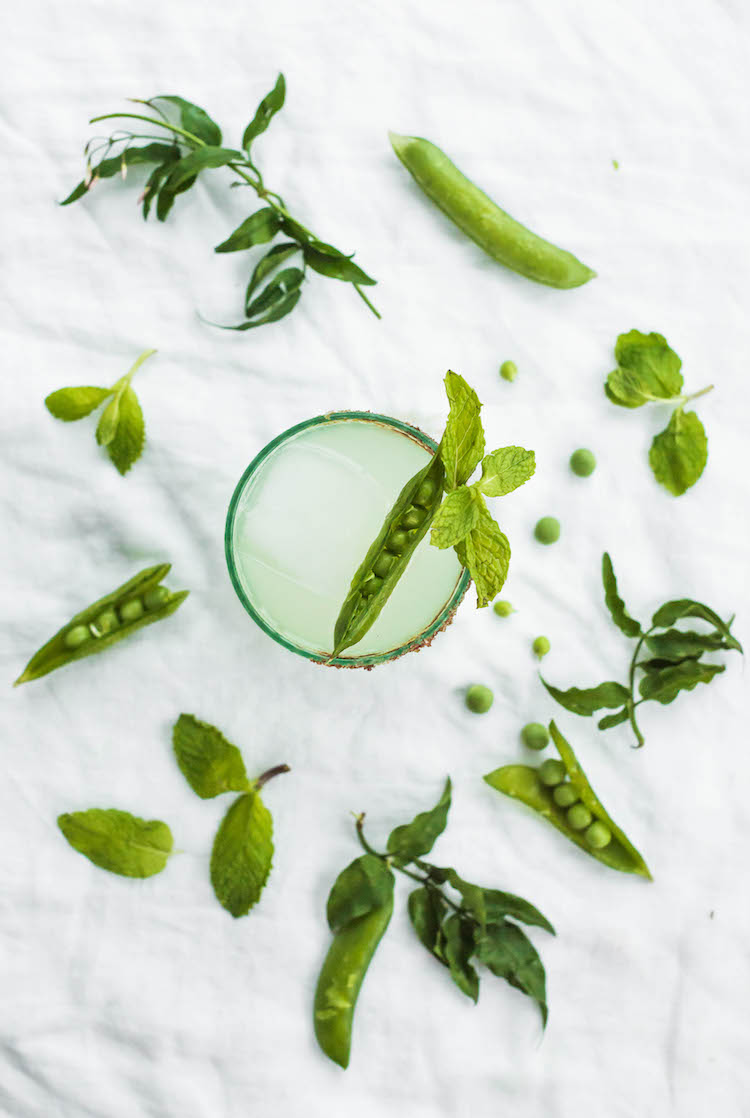 Directions: Make the earl gray tea syrup. Add liquid ingredients to a cocktail shaker, along with 1 cracked sugar snap pea and 1 sprig of mint. Fill cocktail shaker with ice and shake vigorously. Use a fine strainer to strain into glass rimmed with pumpkin oil and smoked salt. Garnish with mint sprig and sugar snap pea.
Earl Grey Tea Syrup
Add 1 cup water and 1 up sugar to a sauce pan. Bring to a boil and take off the heat. Add 5 Earl Grey tea bags and let steep until cool. Remove tea bags and pour into a sealed container. Store in the fridge for up to 1 month.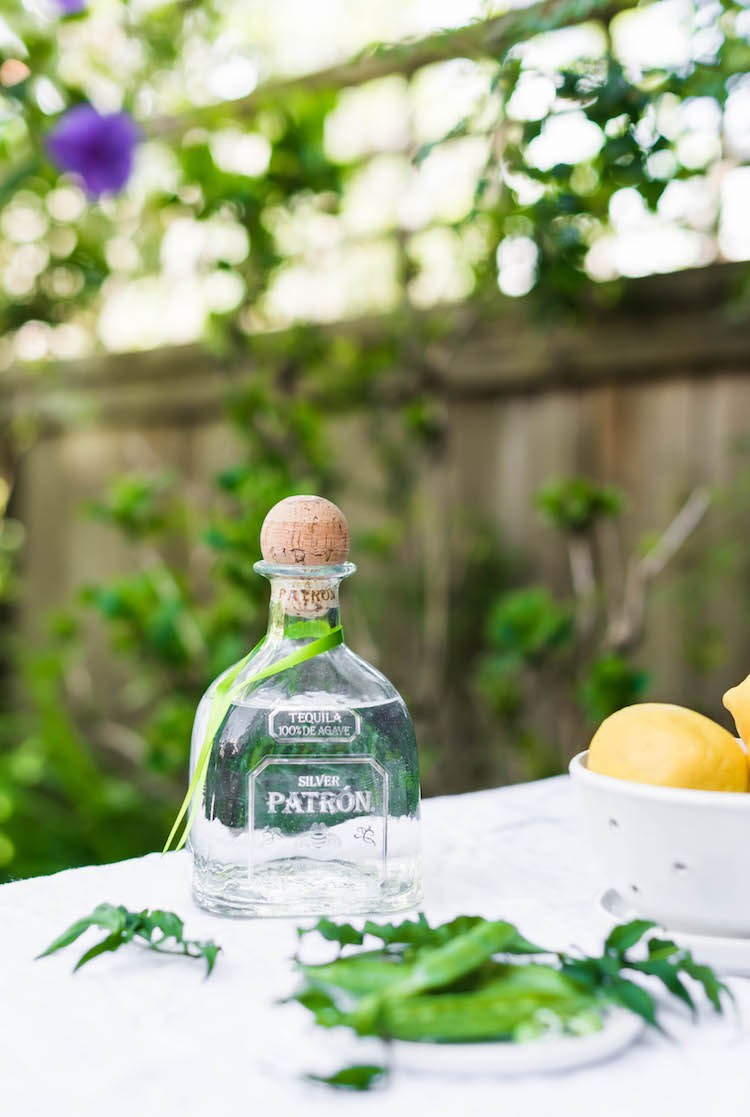 Don't forget to head here to vote for the English Garden Margarita as Margarita of the Year! And remember the perfect way to enjoy Patrón is responsibly.