Usually tropical drinks pop up when the heat of the summer has us melting quicker than a popsicle. Today's tiki drink has some heat to it so it will keep you warm while the last of the winter chill still lingers. This weekend is calling for a round of these Jalapeño Pina Coladas, don't you think!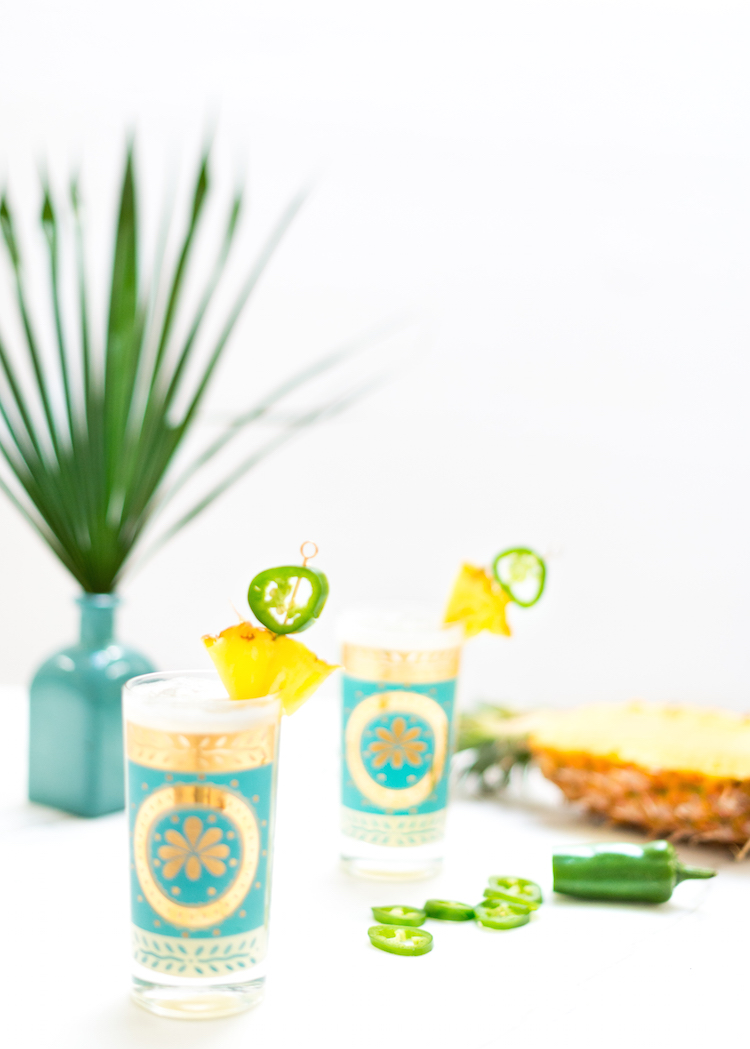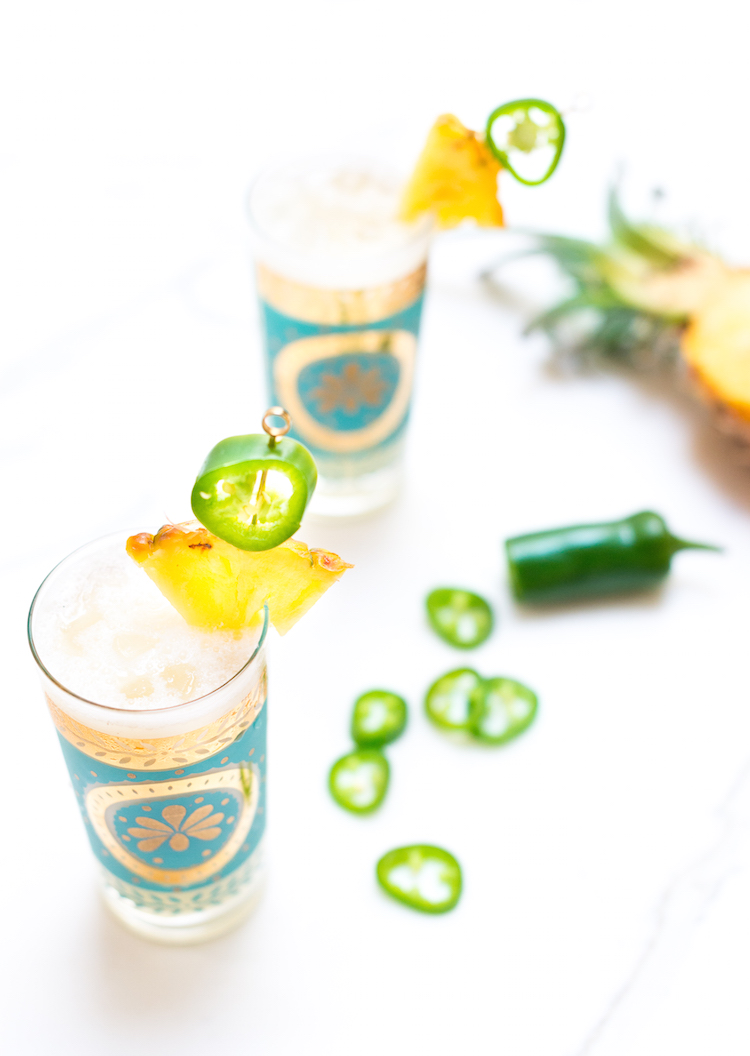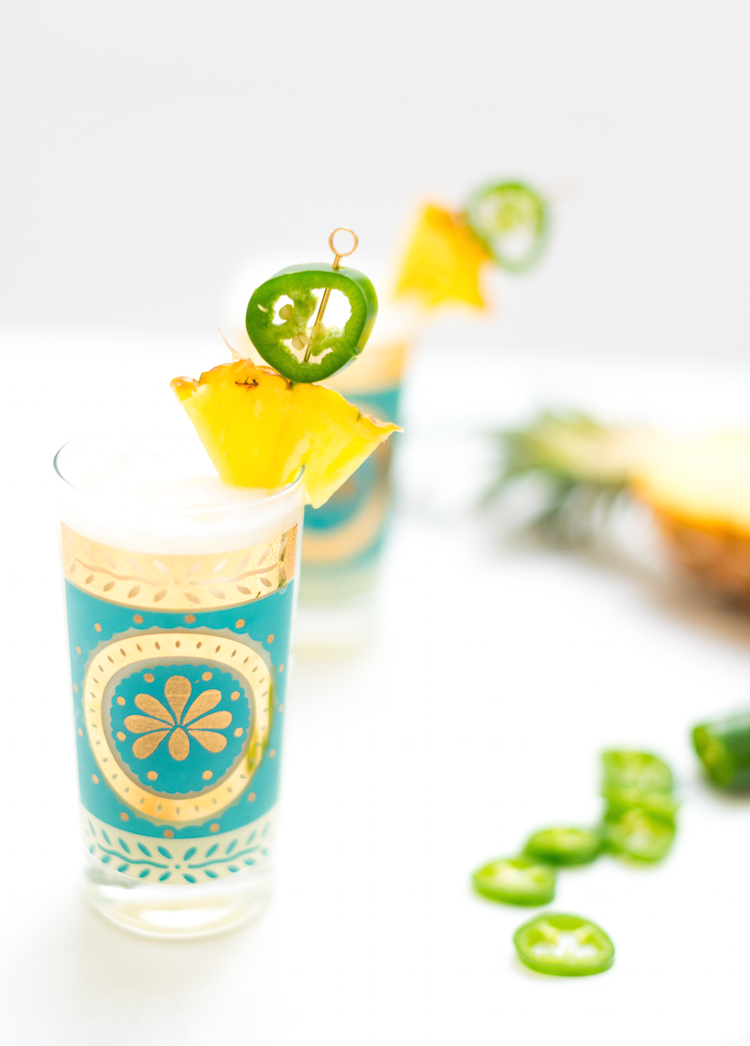 Jalapeños can cause a burning mouth of fire. Adding sweet, fresh pineapple juice and cool, creamy coconut tempers that heat. It's smooth and sipable with tinges of spiciness that work in harmony, leaving a linger heat in your mouth that has you coming back for more of this tropical drink!
Be sure to use coconut creme and not milk. It's thicker and creamier and will help balance the heat from the jalapeño. Trader Joe's has cans of coconut creme as do most grocery stores. Be sure not to use the saccharine bottled versions, they are like a coconut creme syrup and will make the drink too sweet.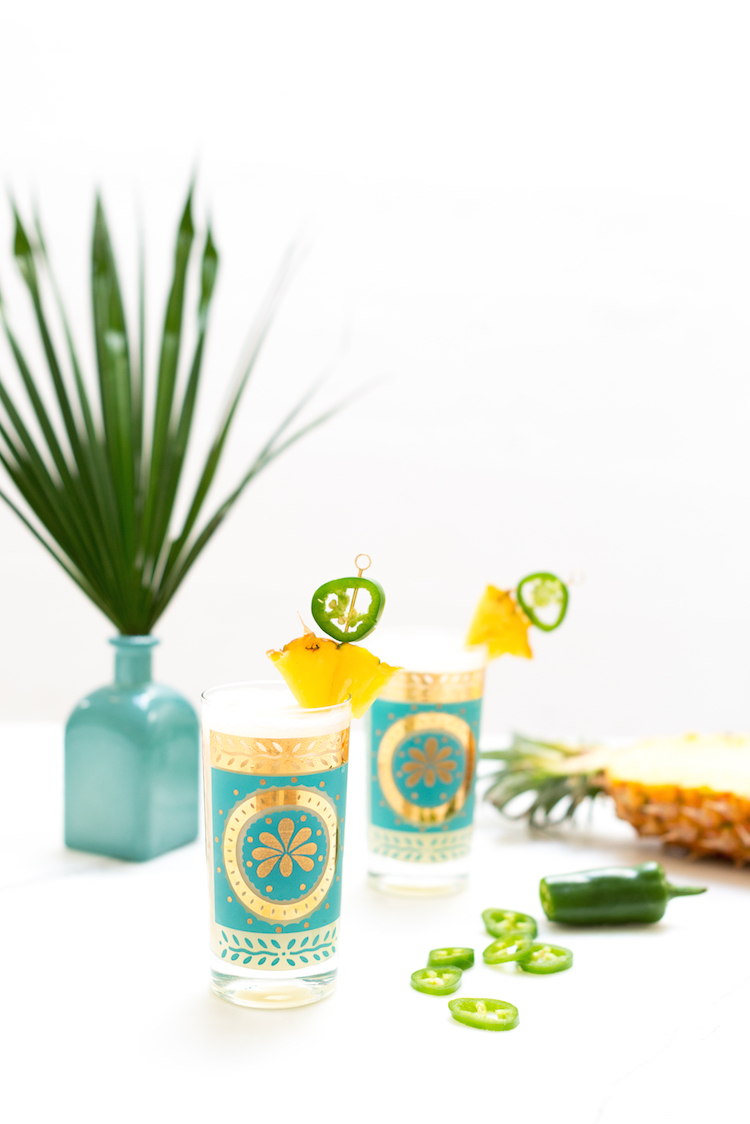 Jalapeno Pina Colada
Makes 1 drink
2 oz aged, dark rum (I used Appleton)
4 oz fresh pineapple juice
2 oz coconut cream
4 slices jalapeno, deseeded
pineapple and jalapeno slice, garnish
Juice pineapple Slice jalapeño and remove seeds. Place in a shaker. Muddle well. Add the rest of the ingredients into the shaker. Shake vigorously with ice. Strain into a tall glass with pebble or crushed ice. Garnish with pineapple and jalapeno slice.