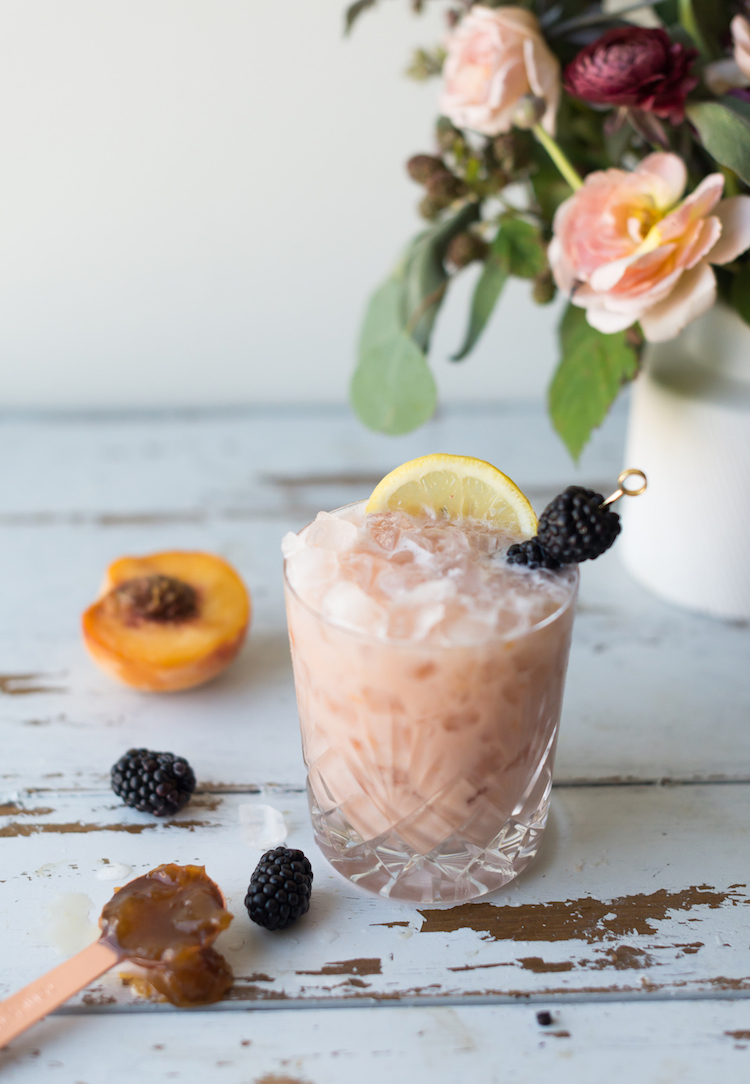 If you are often too busy to make breakfast (guilty), then I have a drink for you- meet the Breakfast Bramble cocktail! This is like breakfast in a glass, if breakfast included lots of booze! Kidding, you wouldn't want to down a couple of these before heading to the office/stufio/gym, these are best saved for the weekend 😉
The Breakfast Bramble cocktail has jam + greek yogurt (yes yogurt!) Both add a great mouth feel + tart, tangy notes to a traditional bramble. I used greek yogurt for a more sharp tang, but other yogurt would work too making it a bit creamier.
The lovely Amisha of The Jam Lab recently sent me a few of her handmade jams. One of the jams was an apricot rosemary combo that is so delicious on just about EVERYTHING, but I couldn't wait to use it in a cocktail. If you have not had a jam cocktail before, mixing with gin + citrus is a great place to start, they are a natural pairing!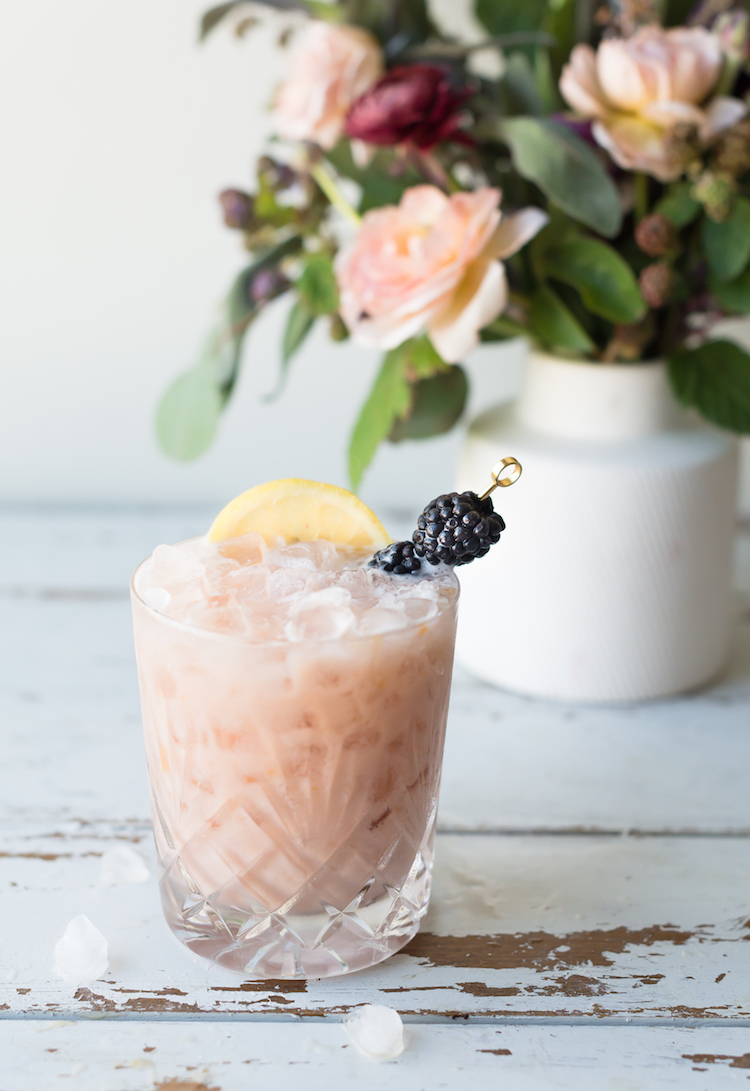 You are going to want to make these Breakfast Bramble cocktails this weekend, just be sure you don't have any plans after!
Breakfast Bramble

1 1/2 oz gin (I used Aviation Gin)

3/4 oz creme de mûre blackberry liqueur (I used Briottet)
1 1/2 tablespoons apricot rosemary jam from The Jam Lab (or other stone fruit jam)
1 tablespoon plain greek yogurt
1/2 oz lemon juice
blackberries + lemon slice, garnish
Add all ingredients into a shaker with ice. Shake and strain into glass with crushed ice. Garnish with blackberries + lemon slice.