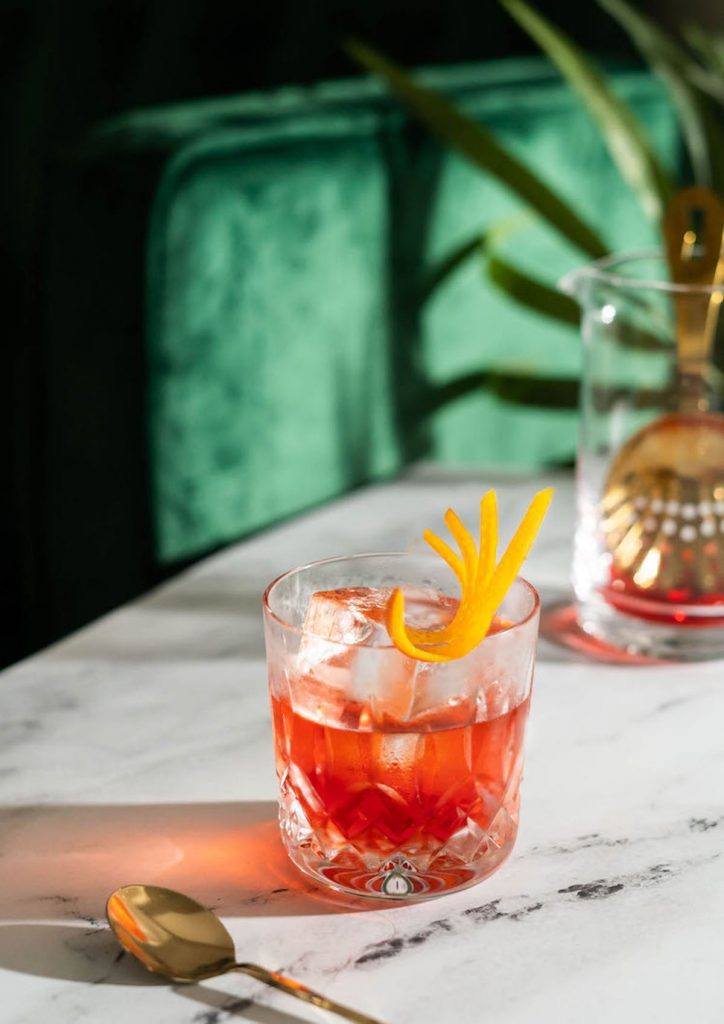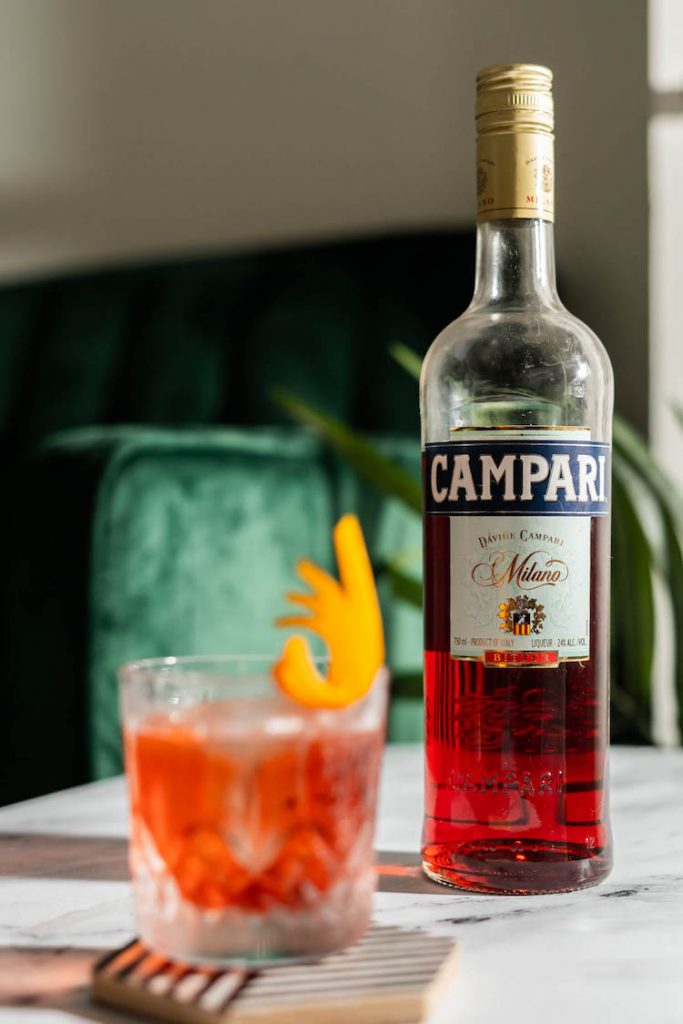 Negroni Week
That time of year that all bartenders and cocktails enthusiasts look forward to with thirsty anticipation- happy Negroni Week, ya'll!
This sacred week in the cocktail world celebrates the beauty that is the Negroni. With equal parts Campari, vermouth and gin, it is not a tipple for the faint of heart. Campari's overtly bitter essence is balanced by the herbal sweet vermouth and citrus oils from the orange peel. I like to use a gin that is lighter on the juniper notes yet still holds it's own when paired with the bitter Campari such as St. George Spirits Botanivore Gin, but if you like bold juniper-forward gins, use what you like.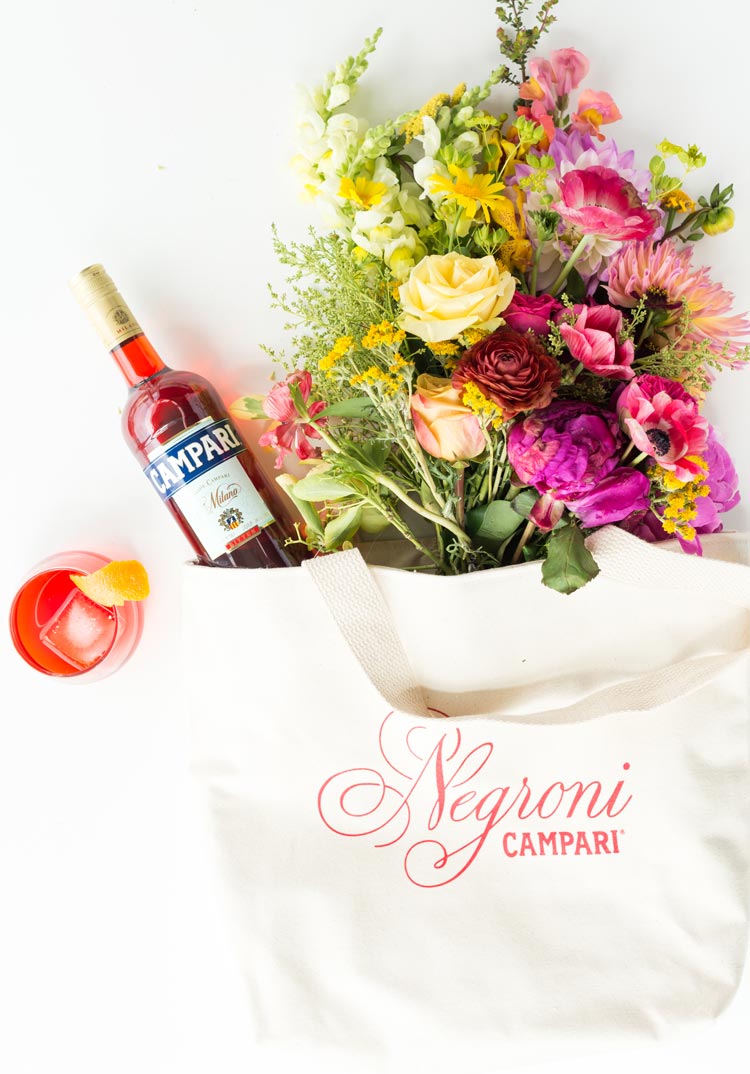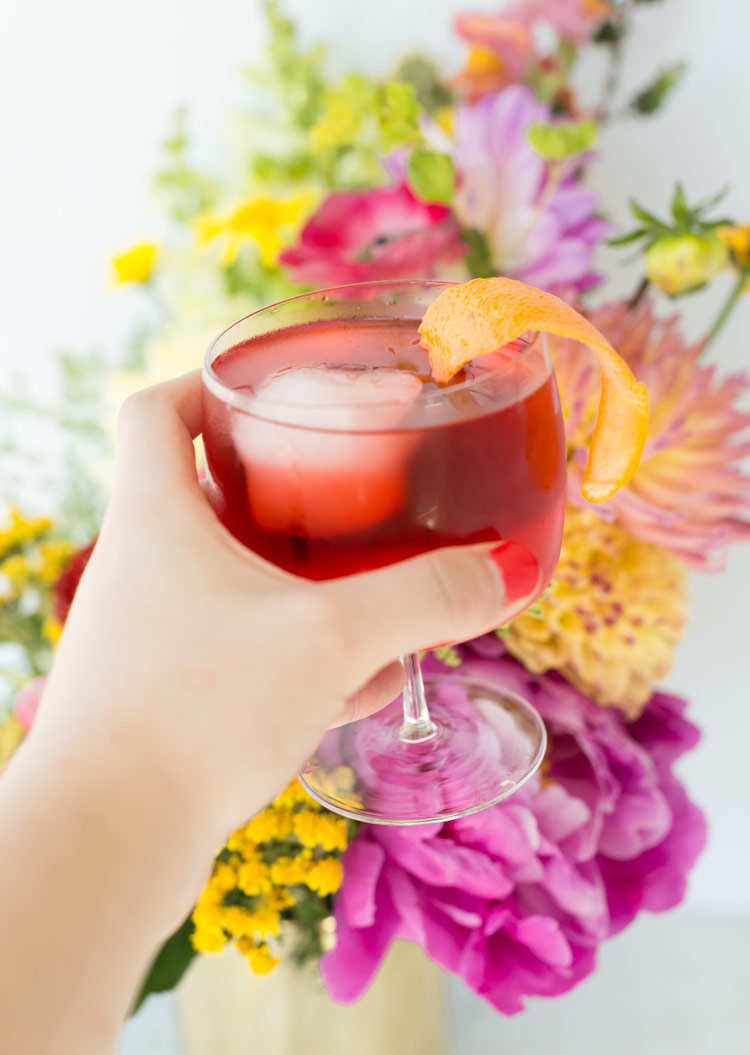 Negroni Week, in it's 4th year of celebration, is more than just about drinking this alluring crimson hued, it's drinking for a cause. All of the bars + restaurants who signed up to participate will be donating at least $1 from each of their Negroni Week specials to local charities of their choosing. Dishes and drinks range from creative Negroni drinks, entrees + desserts using the boozy trinity, Negroni bagels, or even a donut with Campari blood orange curd and Negroni Cream- I  am in Negroni heaven just thinking about all of the options!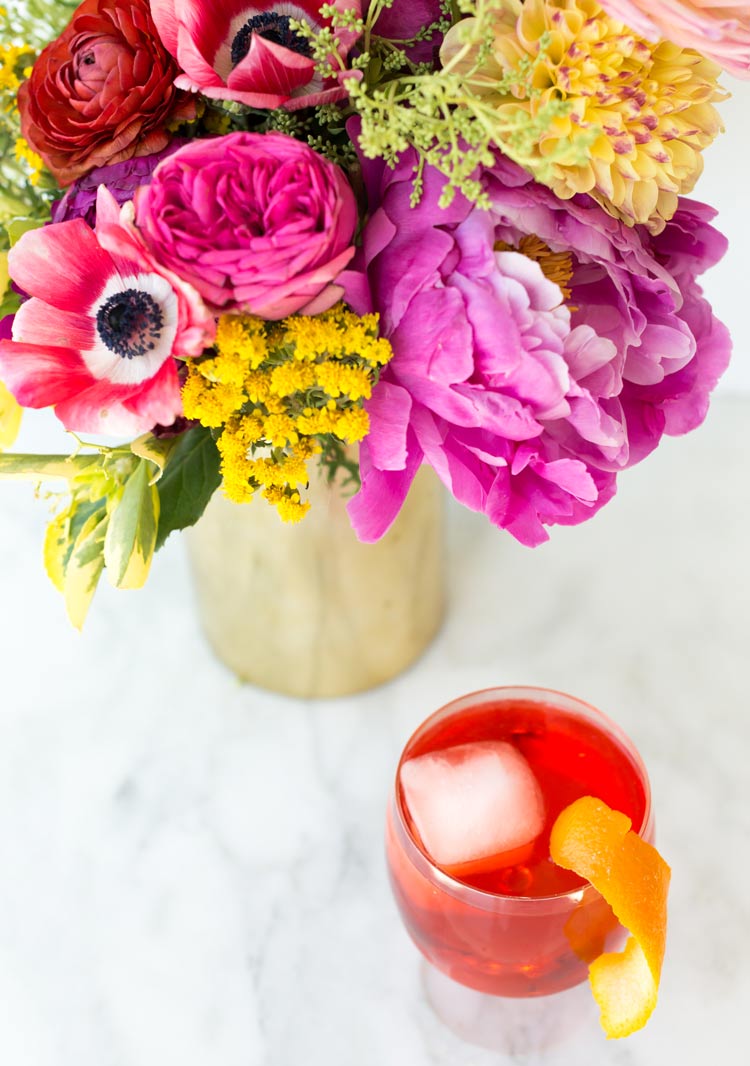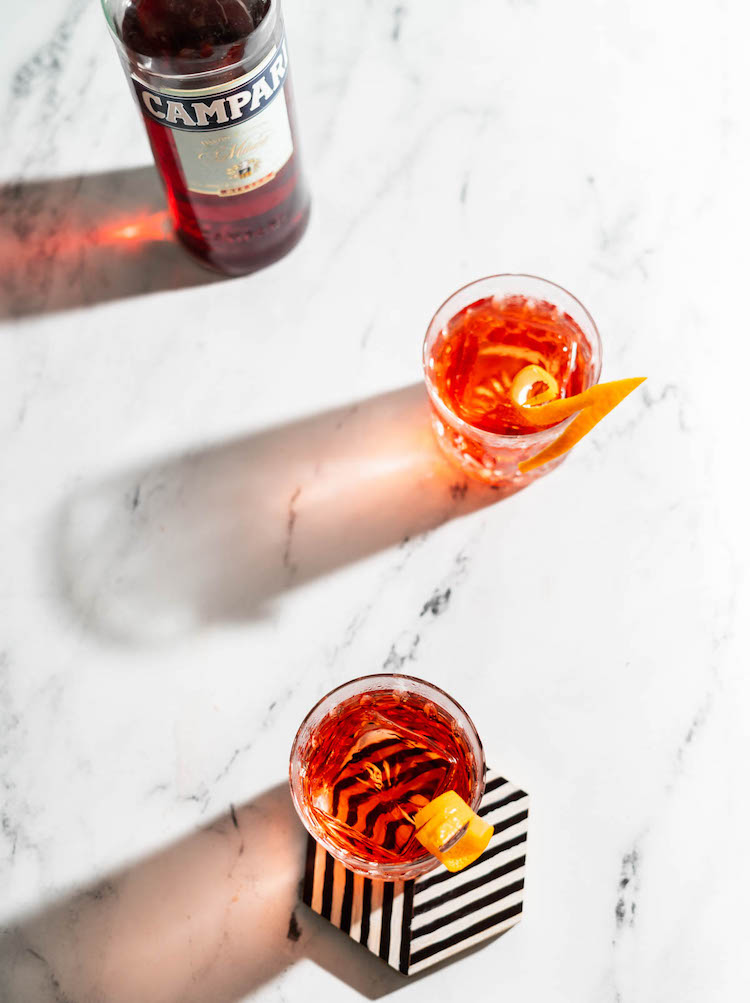 Print
---
Description
There are so many variants on the Negroni, but there is nothing like the classic equal parts cocktail to celebrate Negroni Week with.
---
1 oz

Campari

1 oz

Gin ( I like St. George Botanivore Gin)

1 oz

sweet vermouth (such as Cocchi vermouth di Torino)

1

orange and 1 lemon twist
---
Instructions
Add all the spirits to a mixing glass filled with ice.
Stir for 15 seconds.
Strain into a rocks glass with a large ice cube.
Twist orange and lemon peel over glass to release oils and add to the glass.
---
Notes
I like to add a lemon twist as well but just the orange is classic
If you are heading to the many bars and restaurants that are graciously donating for a good cause instead of imbibing at home, below are some of my favorite spots that are participating in Negroni Week here in San Francisco. For full list and to find bars + restaurants in your area, find them here. P.S. how CUTE is the Negroni necklace below? I am wearing it all week long!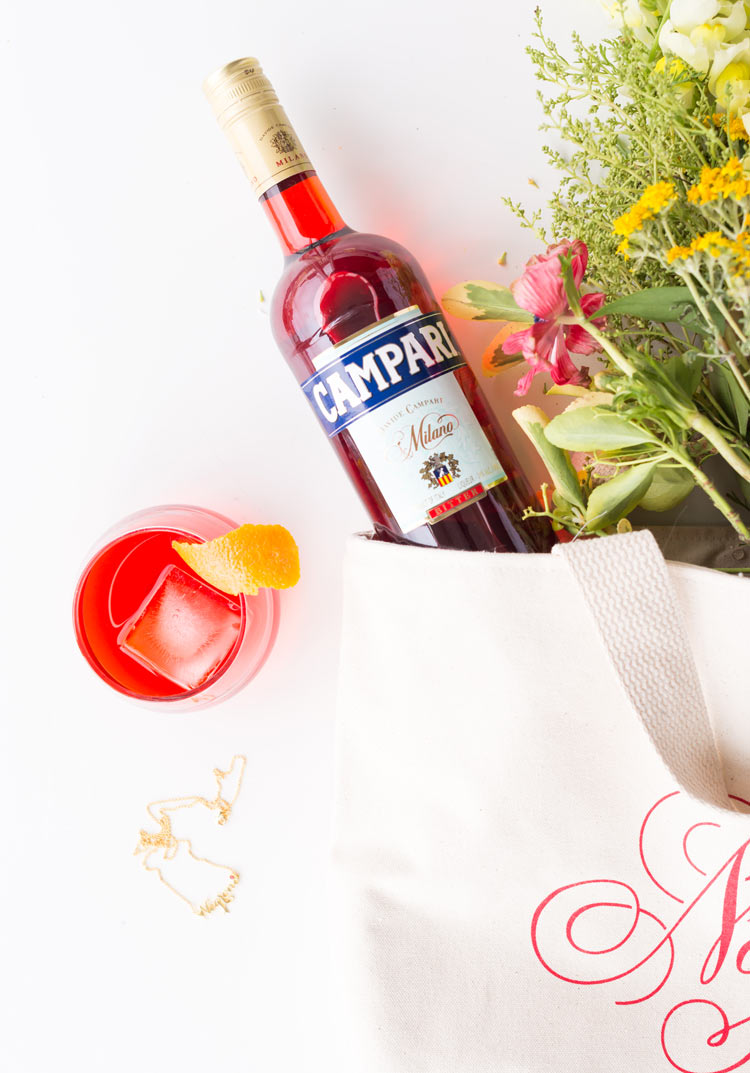 Where to get your Negroni Week on in SF : Two Sister Bar and Books / Aatxe / ABV% / 1760 / Trick Dog / Leo's Oyster Bar / Whitechapel / Maven / Blackbird / Lazy Bear / Mr Holmes Bakehouse (Negroni donuts!) / Marlowe / Comstock Salon / 15 Romolo / Padrecito / Smokestack / AQ
Let's all raise our glasses or forks to Negroni Week!
Flowers by Ampersand / Negroni Necklace via Gastronomista / Negroni Tote + Campari courtesy of Campari America