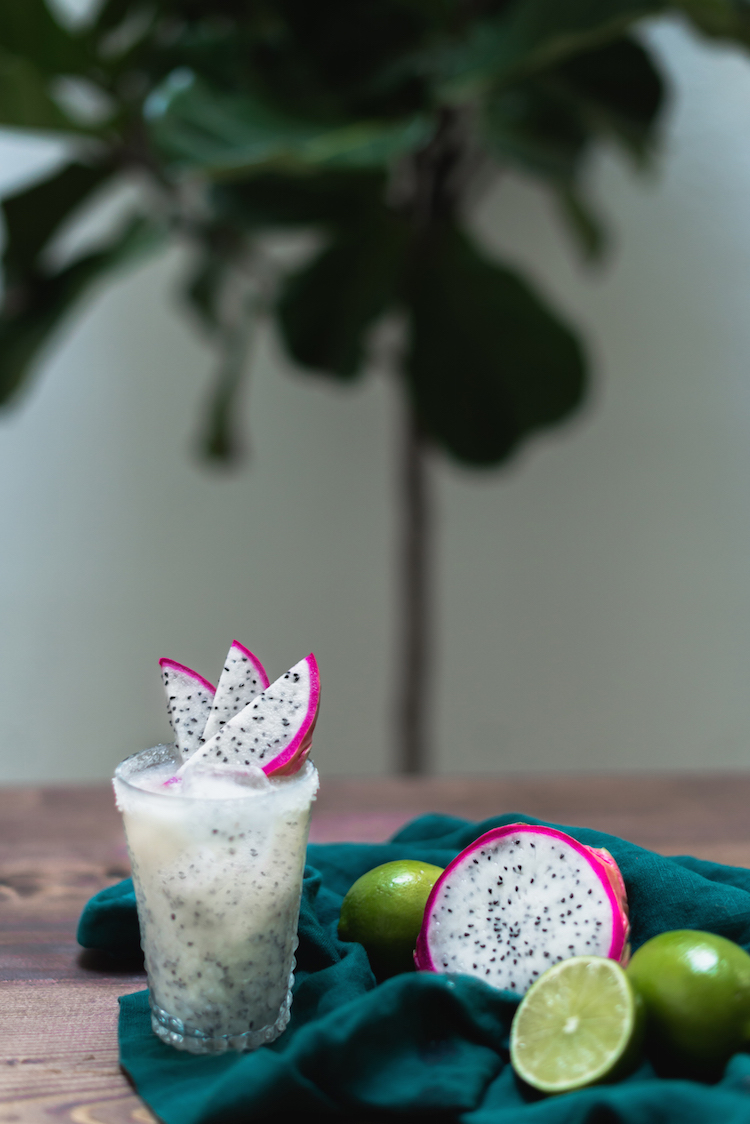 As a continuation of celebrating National Margarita Day, I have another cocktail for you that might be even prettier than it tastes, the Pineapple Dragon Fruit Margarita!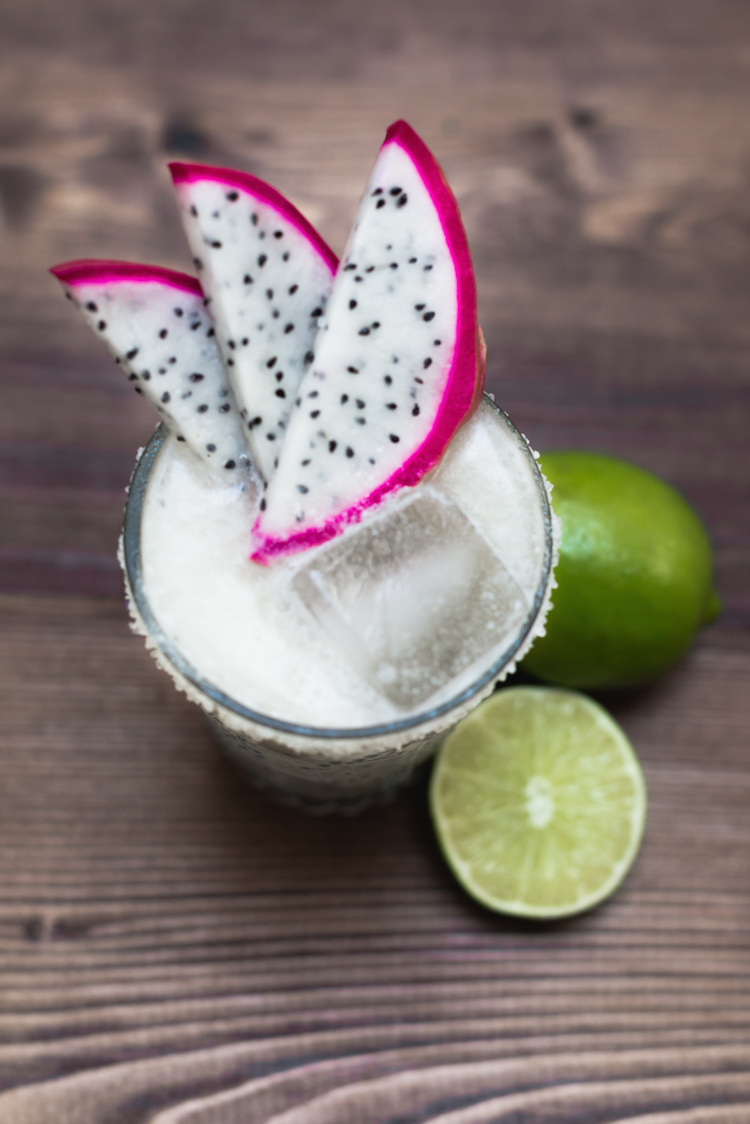 Have you ever had dragon fruit before? It is one of the most striking fruits out there. A vivid fuchsia exterior gives way to a white flesh speckled with black seeds. Naturally white and black polka dotted? Sooo chic! Because of their bright and distinct coloring, they make for playful treats and drinks (love this dragon fruit drink from Sugar & Cloth). Dragon fruit is grown in Asia, Hawaii and few other places around the world. You can often find it in Asian Markets, but I found it in my normal grocery store in the tropical fruits section.
I have actually made a DragonFruit Margarita before and loved them. If you recall, it was for this conceptual shoot with Verite, combing fashion, cocktails, and art. Such a fun project. I just knew I HAD to make them again. This time with some sweet-tart pineppale.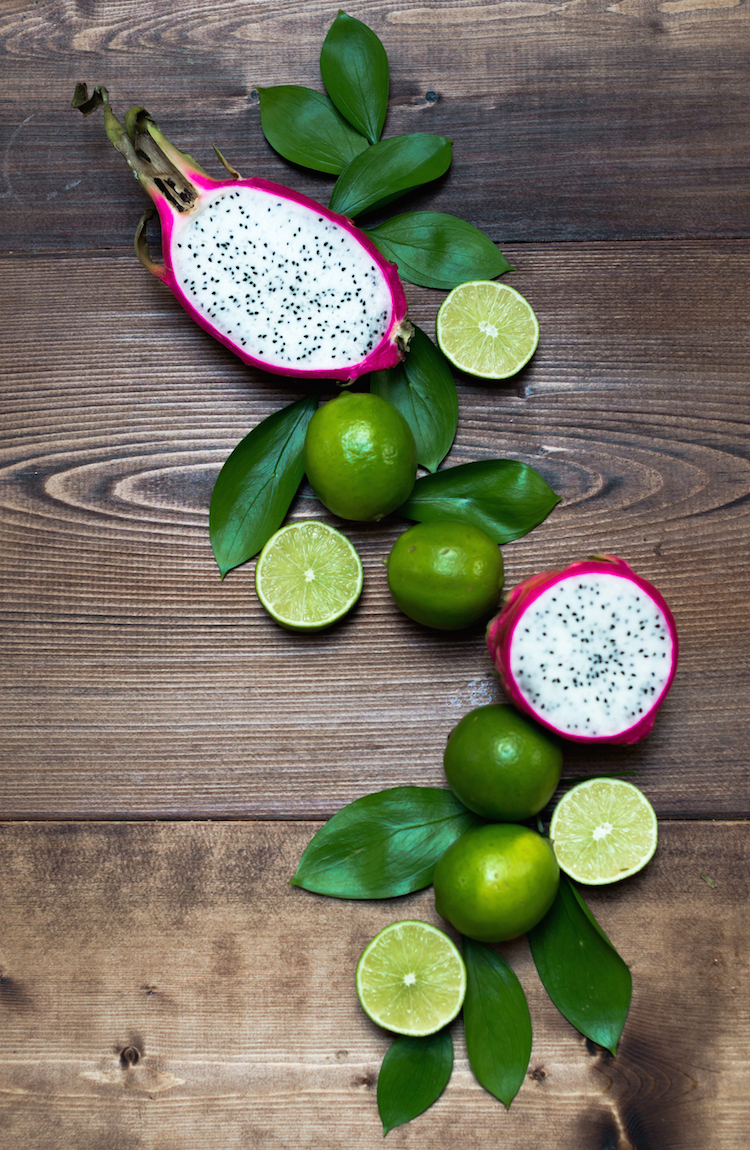 They are much like a kiwi with out the tart notes. Their creamy yet very mild flavor makes them great for adding texture to a drink with out an over whelming flavor.  In this margarita, the dragon fruit lends a lovely creaminess that combined with the pineapple, has you dreaming of sipping on of this on the playa as you watch the sunset below the horizon.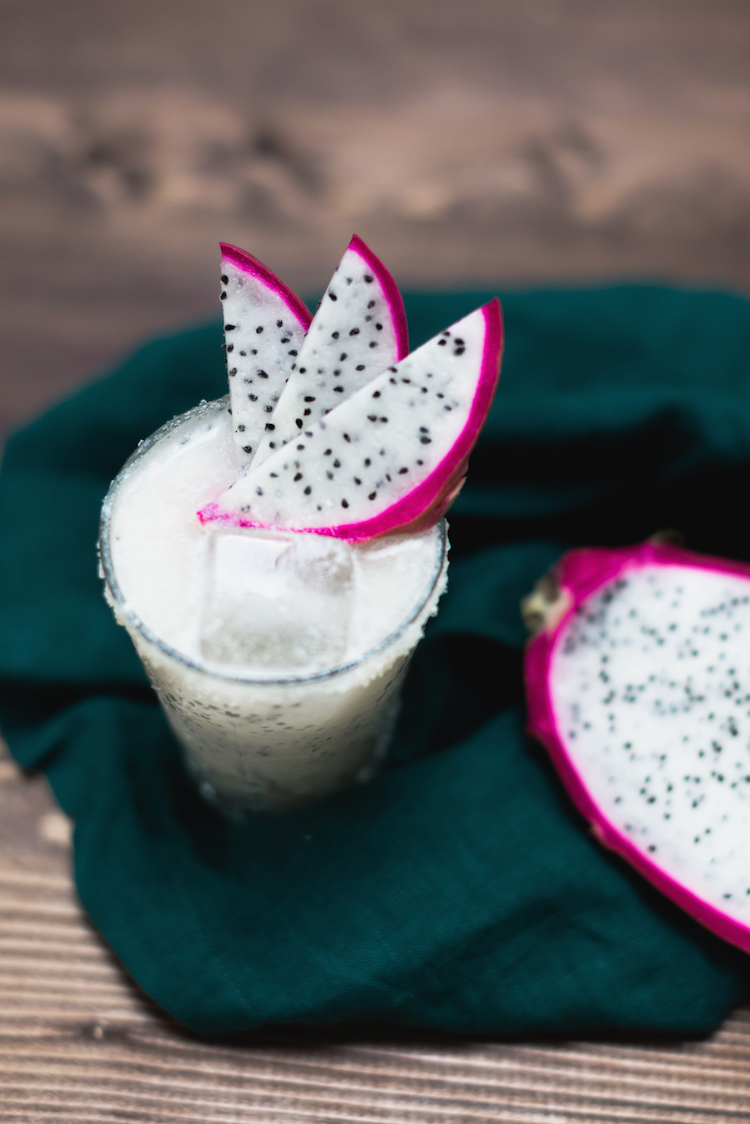 Pineapple Dragon Fruit Margarita
2 oz blanco tequila ( I used Espolon, c/o Campari America)
2 oz dragon fruit pulp
1 oz pineapple juice
3/4 oz lime juice
1/4 dry curaçao (I used Pierre Ferrand)
dragon fruit slices, garnish
koser salt, garnish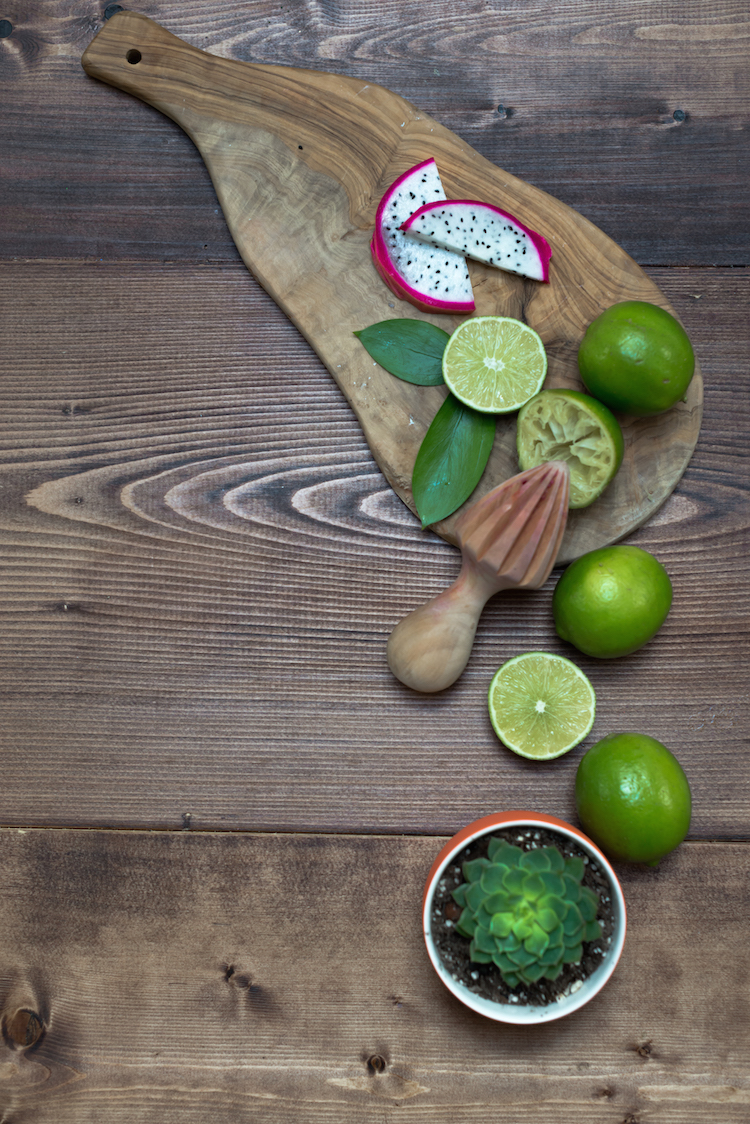 Place course salt on a plate. Run lime wedge around glass edge. Rim the glass in salt. Macerate dragon fruit with pineapple and lime juice in a shaker. Add the rest of the ingredients, except for garnish. Shake with ice and strain into a chilled glass with ice. Double strain if you want a smoother consistency. Garnish with dragon fruit slices (I fanned them).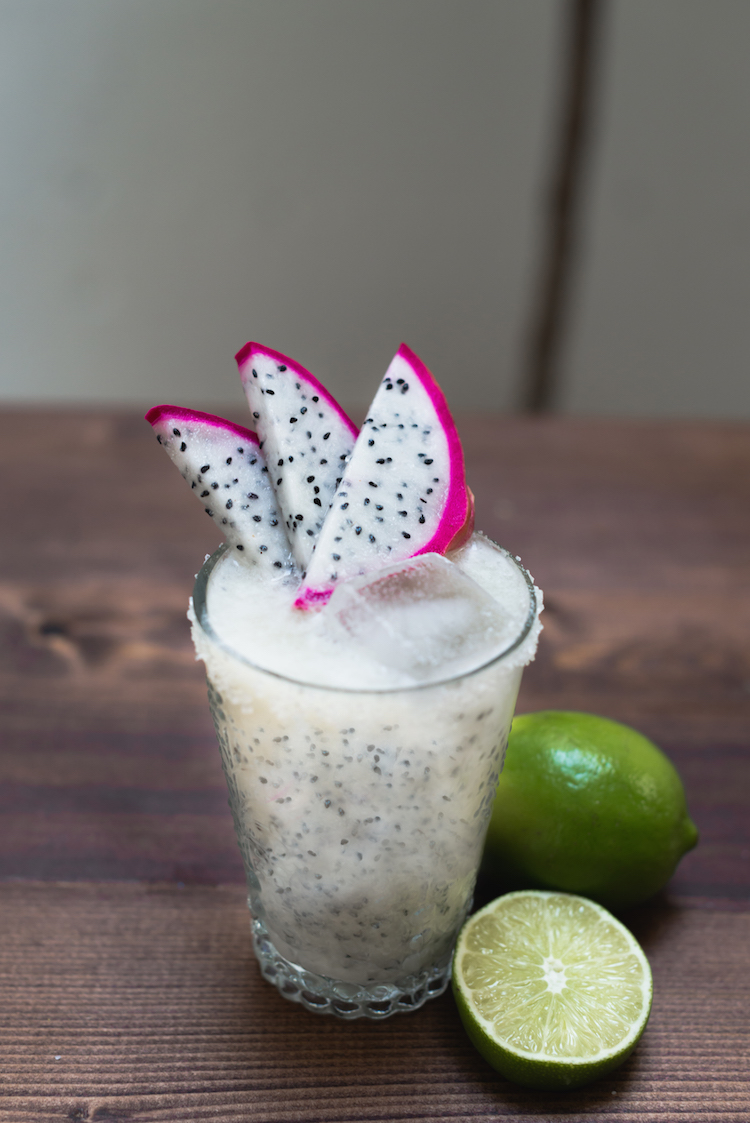 For more cocktails, you can find me on Instagram, Pinterest, Twitter, and Snapchat (@ashroseconway)