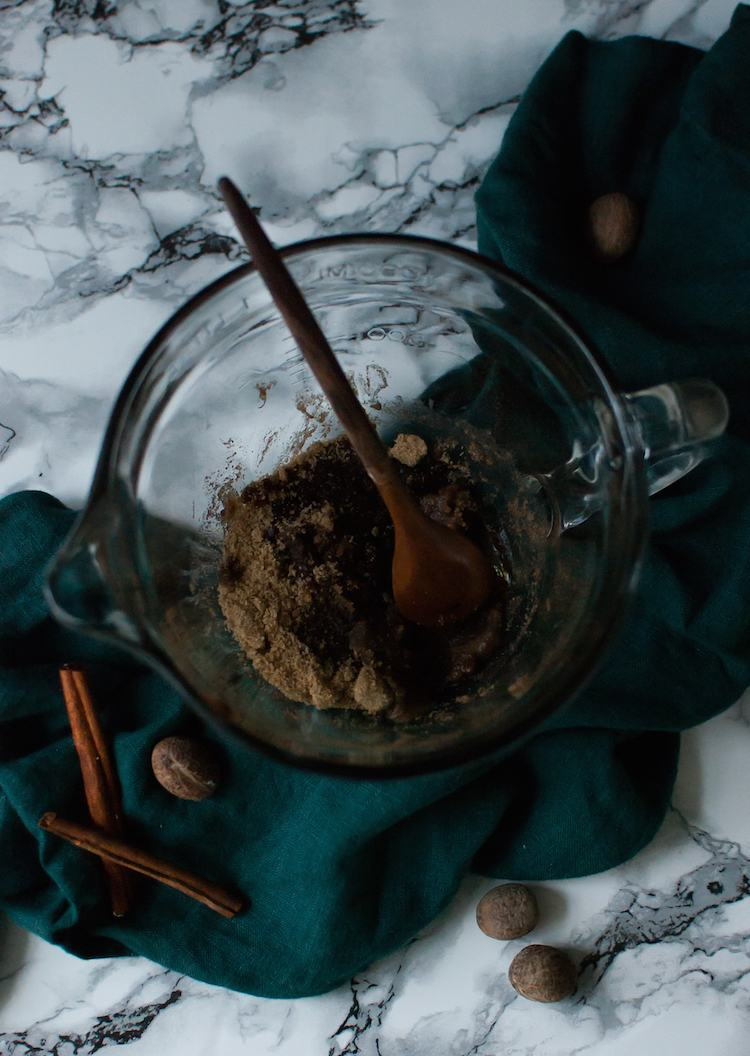 What's better than a Hot Buttered Rum you ask? How about a Hot Brown Buttered Rum? Yeah, waaaay better! What ever magic happens when the milk solids turn a golden brown, the butter becomes this deliciously toasted topping or ingredient for everything from pastries, to pasta, to drinks.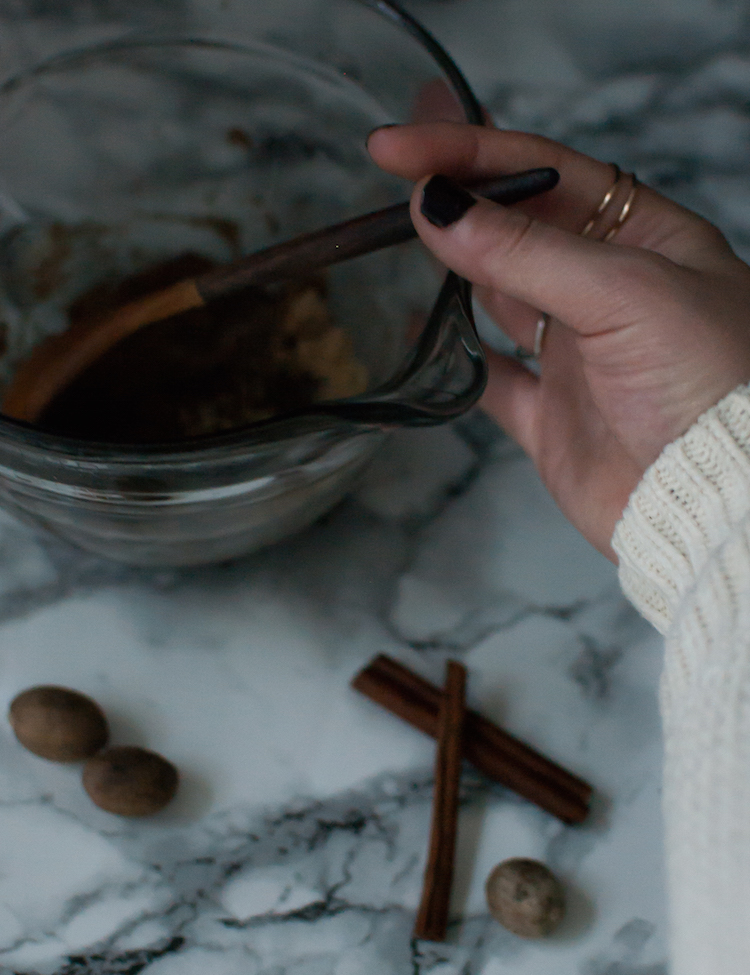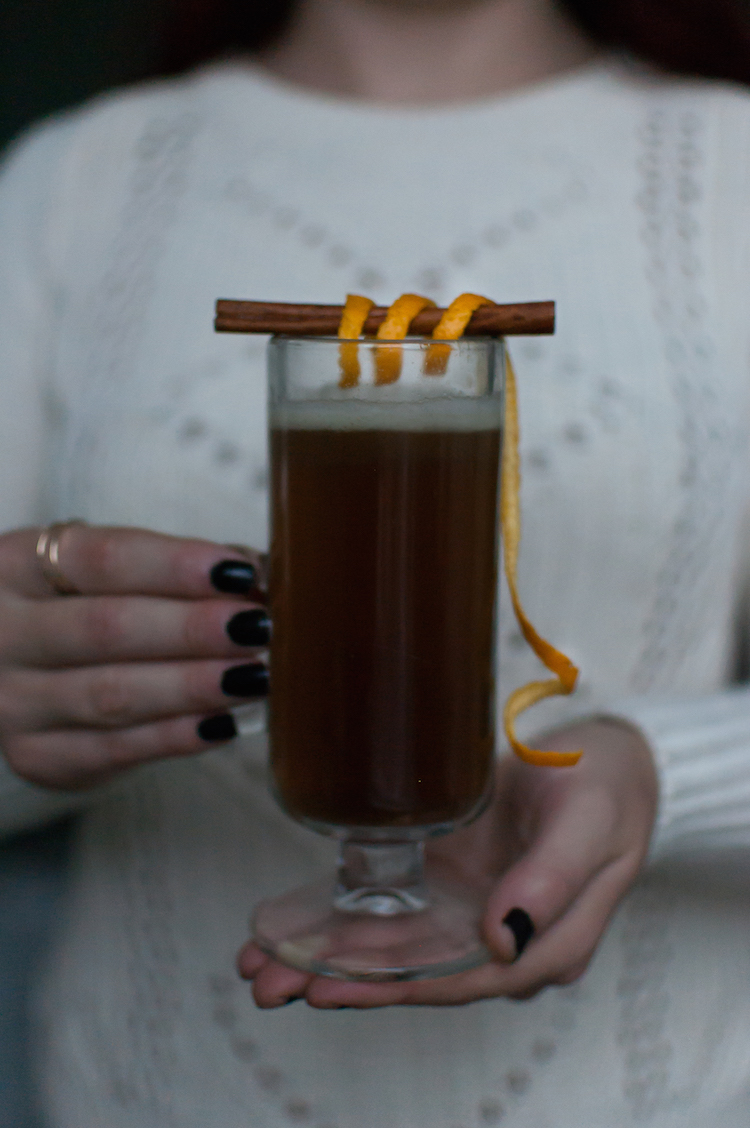 Brown butter is simply to make, but takes a watchful eye. It can go from magical liquid gold to a burnt, pungent mess in a matter of seconds. I use a light colored pot so I can tell once the milk solids are browning so I can then take it off the stove. You don't have to constantly stir until the very end when the butter begins to froth and foam. This is your que and duty to stir, stir, stir to avoid it from scoring on the bottom of the pan and to keep tabs on it's color change. This happens rapidly so you have to catch it once it reaches the perfect golden brown before it turns black. If you get it correctly, you'll have a decadent ingredient for all your savory and sweet dishes (seriously, it's so versatile!).
1/2 cup butter (1 stick)
1 1/4 cup brown sugar
2 tablespoons ground cinnamon
1 1/2  tsp fresh grated nutmeg
1/4 tsp ground allspice
1/2 vanilla bean, split and seeds removed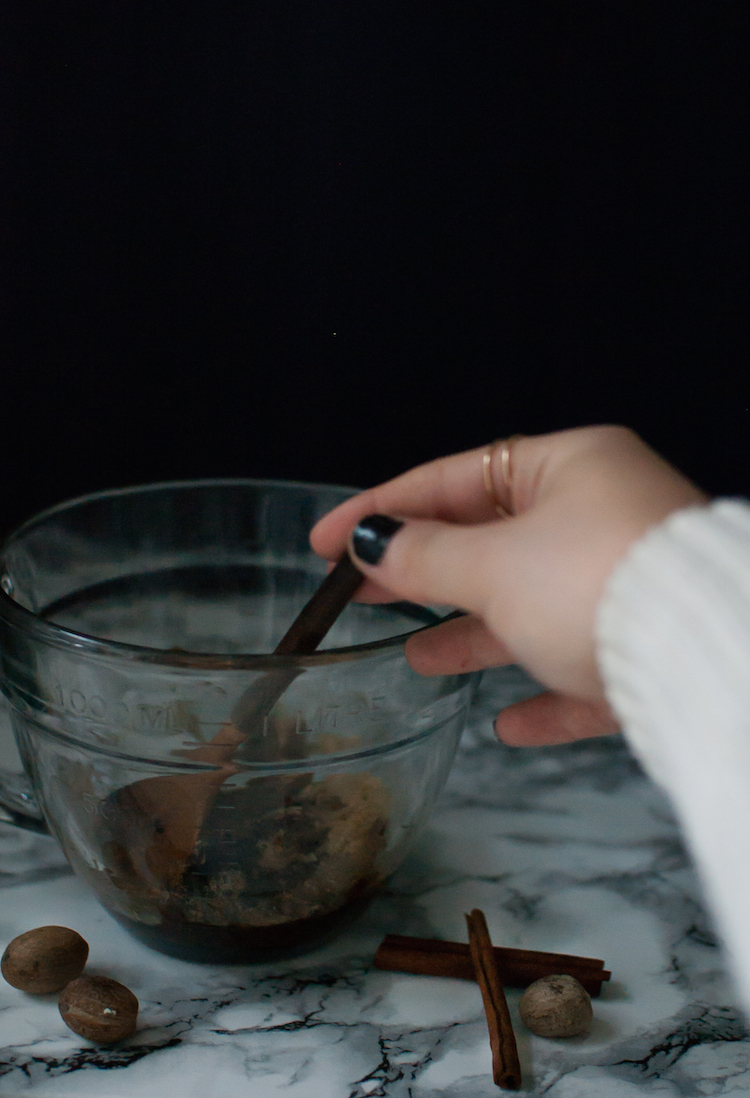 Melt butter in a light colored sauce pan on low, stirring occasionally. Once it beings to spatter, turn up to medium-medium high heat. When it begins to foam, stir constantly to keep the milk solids from burning. Once brown bits form, remove from heat and add in the brown sugar and incorporate. Throw in all of the spices and vanilla into the pot and stir. Store in a freezer proof container in the freezer for up to 4 months or in the fridge for up to 2 weeks.
*If you want to make regular hot buttered rum batter, simply melt the butter in a pan and immediately add in 1 cup of the brown sugar and the rest of the ingredients and stir to combine.
Get the recipe for the Hot Brown Buttered Rum here!
Double gold ring via Anchor Boutique // Glass mug via Crate & Barrel