The weather might have not received the memo (go home your drunk), but it's Christmas in a couple days! Two more sleeps! This Alpine Buck is just what you need on this mild Christmas. It's a refreshing sipper that has some bite and a touch of winter, even if it doesn't feel like it!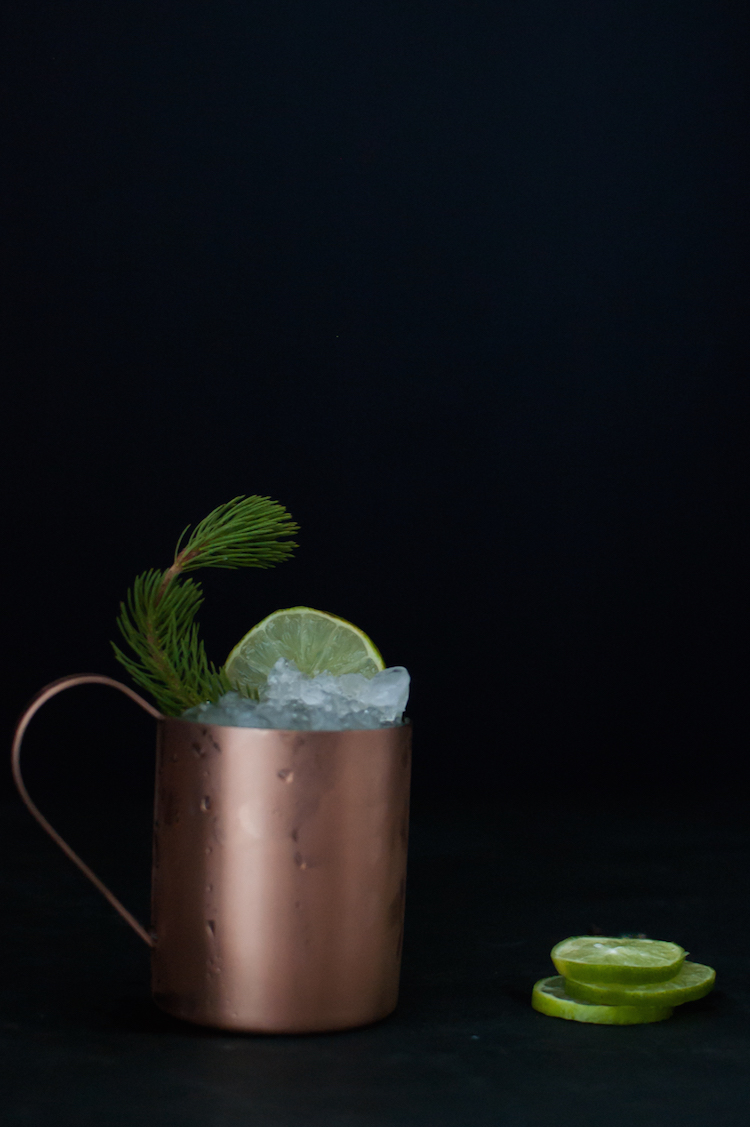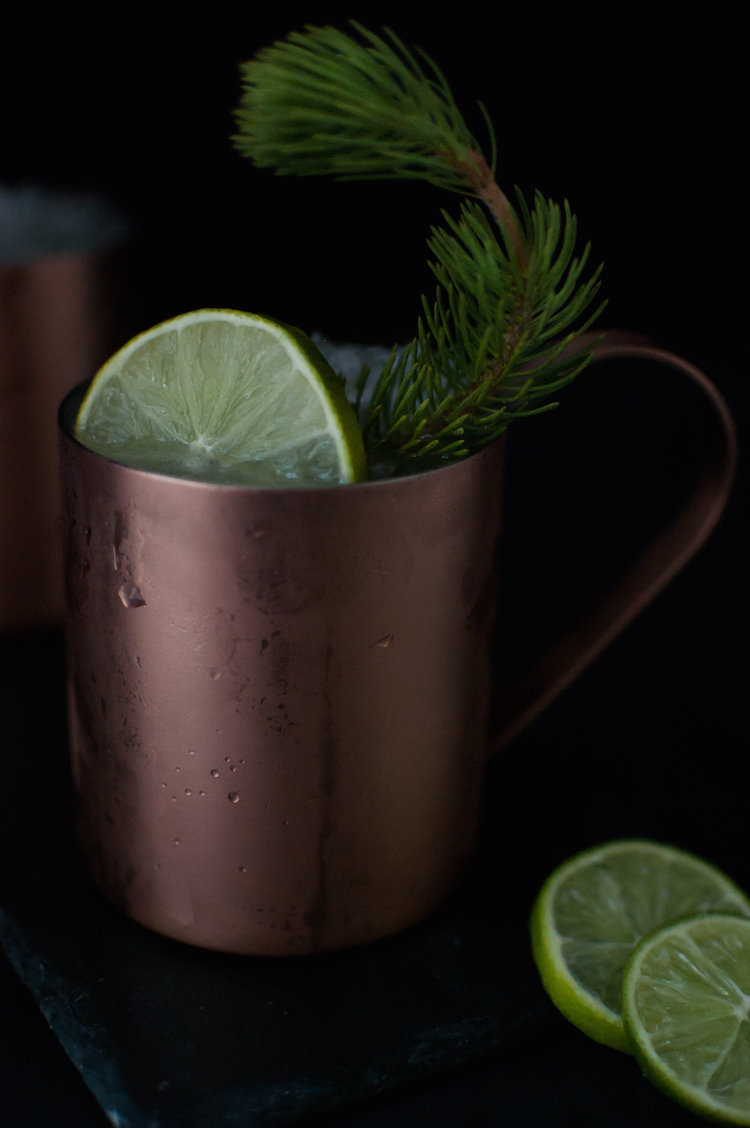 Pine syrup is the main star in this classic buck- have your tree and drink it too! That's right, your Christmas tree is for more then just decorating!You can forage in your back yard for this drink or even pluck a branch off the one in your living room (if it's pesticide free). Paired with gin and spicy ginger beer, it's like winter in a glass. Well, Florida winter in a glass any way!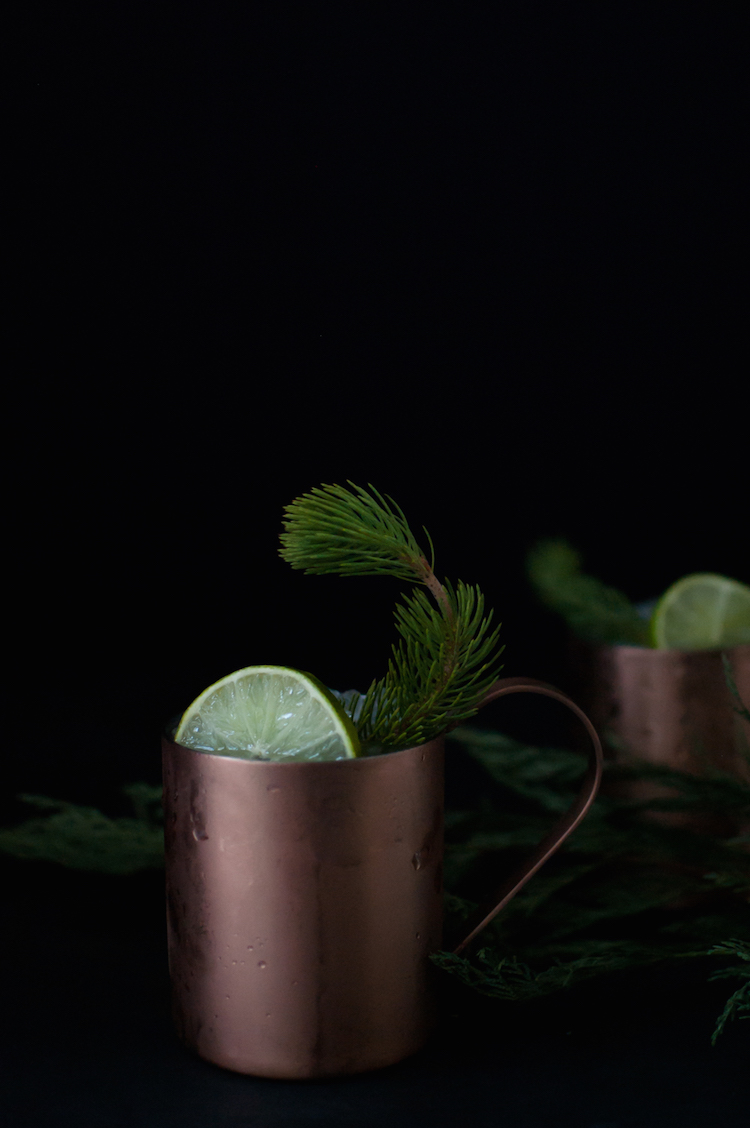 Get the recipe over on Jojotastic!
Recipe, styling, and photography by Craft + Cocktails for Jojotastic.