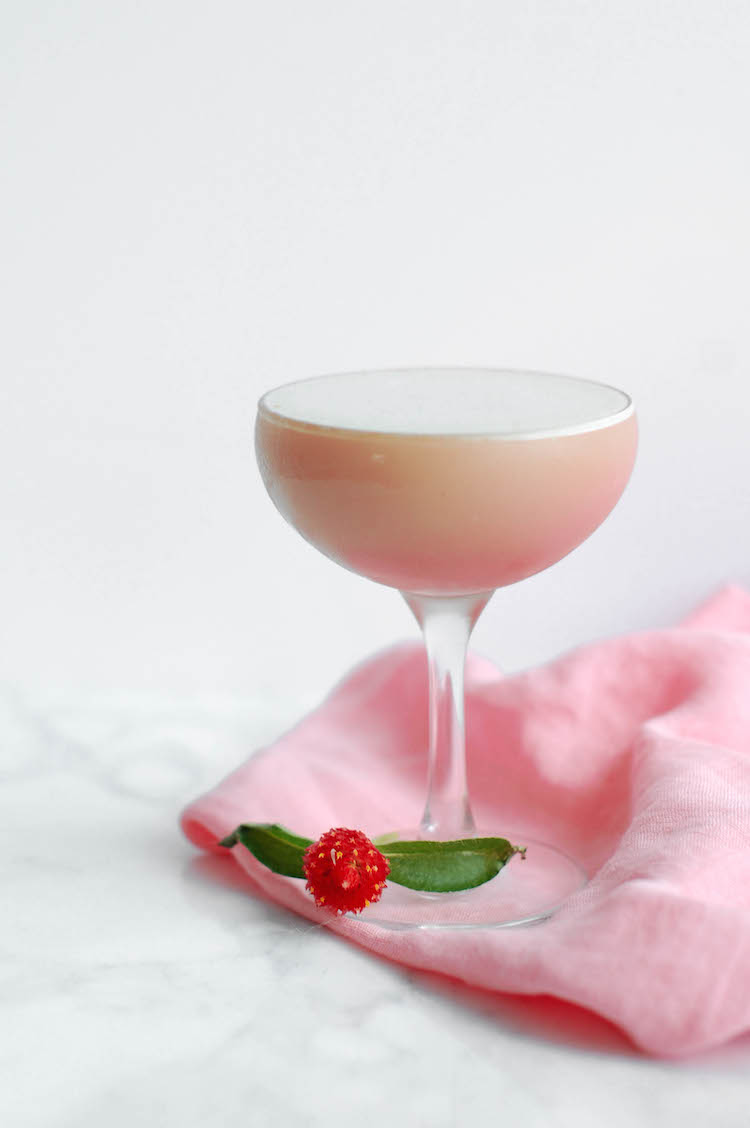 Living in the Bay Area, I am lucky to have access to amazing farms and fresh produce. There are farmers markets everyday in the city selling a rainbow of fruits and vegetables. There is the idiom like a kid in the candy store, but for me, I get giddy when I am at a farmer's market. So if you were really excited about something, using the phrase "like Ashley in a farmer's market" would totally be accurate!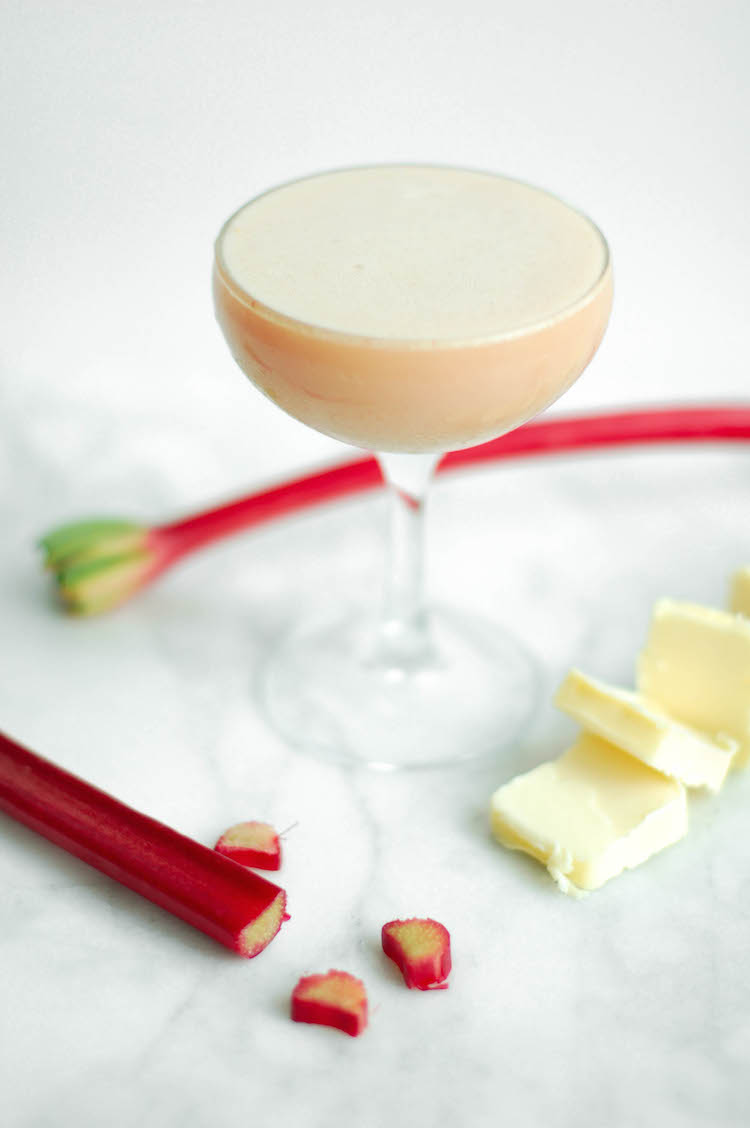 One of Summer's many bounties that I just can't get enough of is rhubarb. This tart, hearty fruit (or vegetable depending on how you look at it) is only around for a short time. You can't even find this stuff in the grocery store out of season so I like to use it in everything to get my fill until the next Summer. These next couple months you can guarantee my pies, sauces, cakes and crumbles  are going to be laced with rhubarb.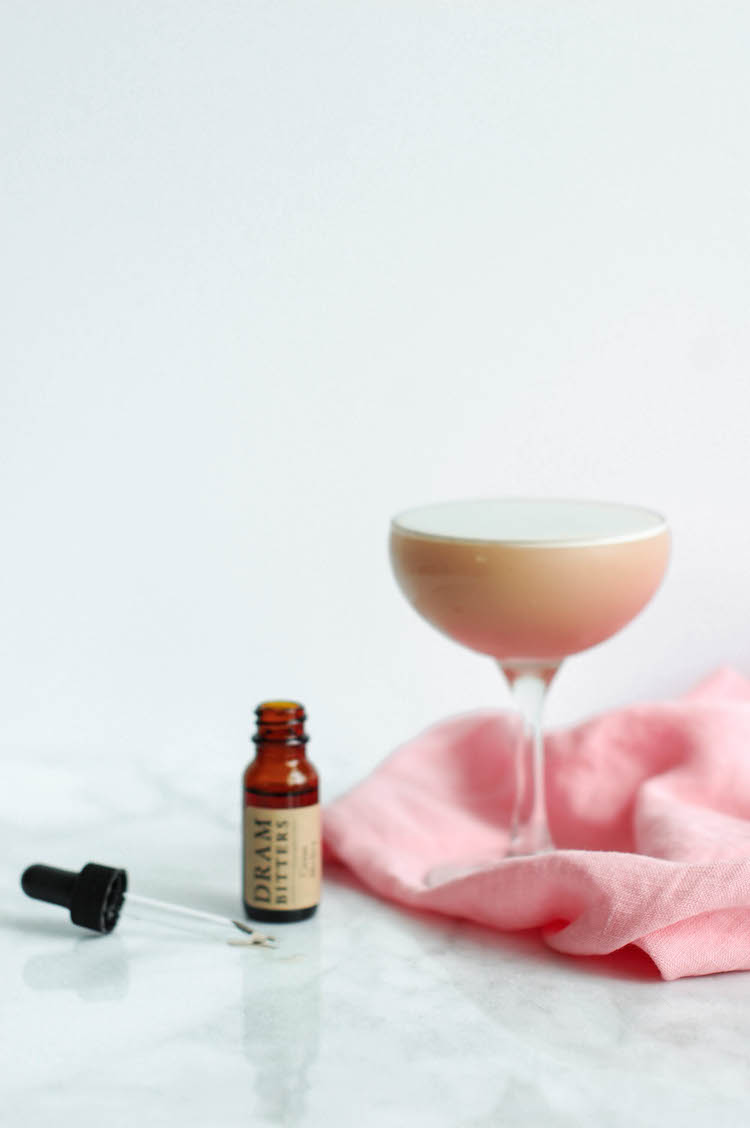 Oh and how did I forget: they will also be in cocktails! I have a tasty one for you today too- say hello to the Brown Butter Rhubarb cocktail. Yeah, brown butter. In a cocktail. It's goooood.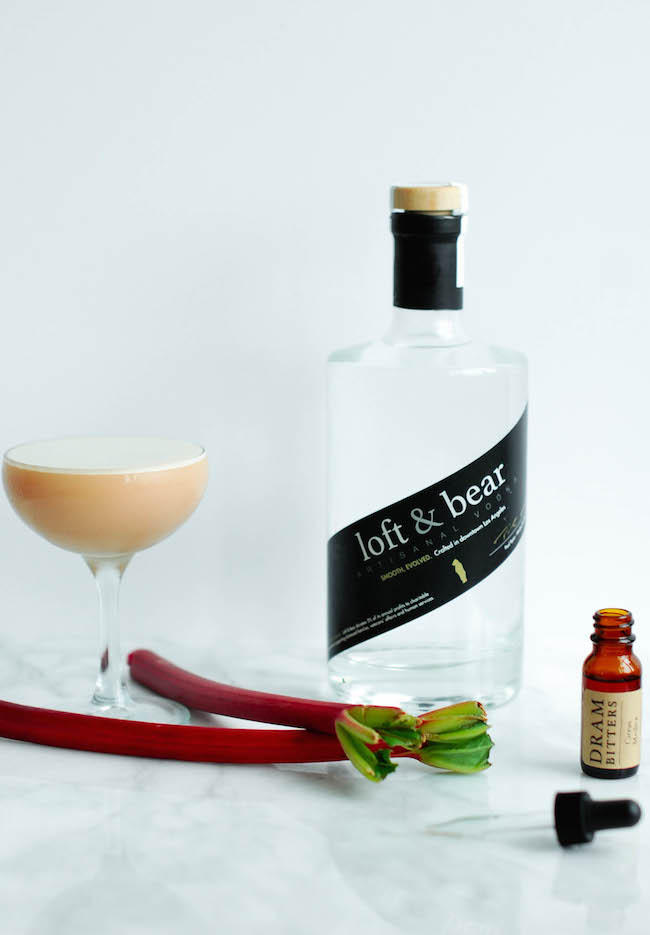 Brown Butter Rhubarb Cocktail
Ingredients
2 oz vodka c/o Loft & Bear
3/4 oz Brown Butter Rhubarb syrup (directions below)
1/4- 1/2 oz lemon juice
one egg white
one dash citrus bitters such as Dram Apothecary Citrus Medica bitters
Directions
Add all ingredients into a shaker without ice and shake for a minute. Add ice into shaker and shake. Strain into a coupe glass.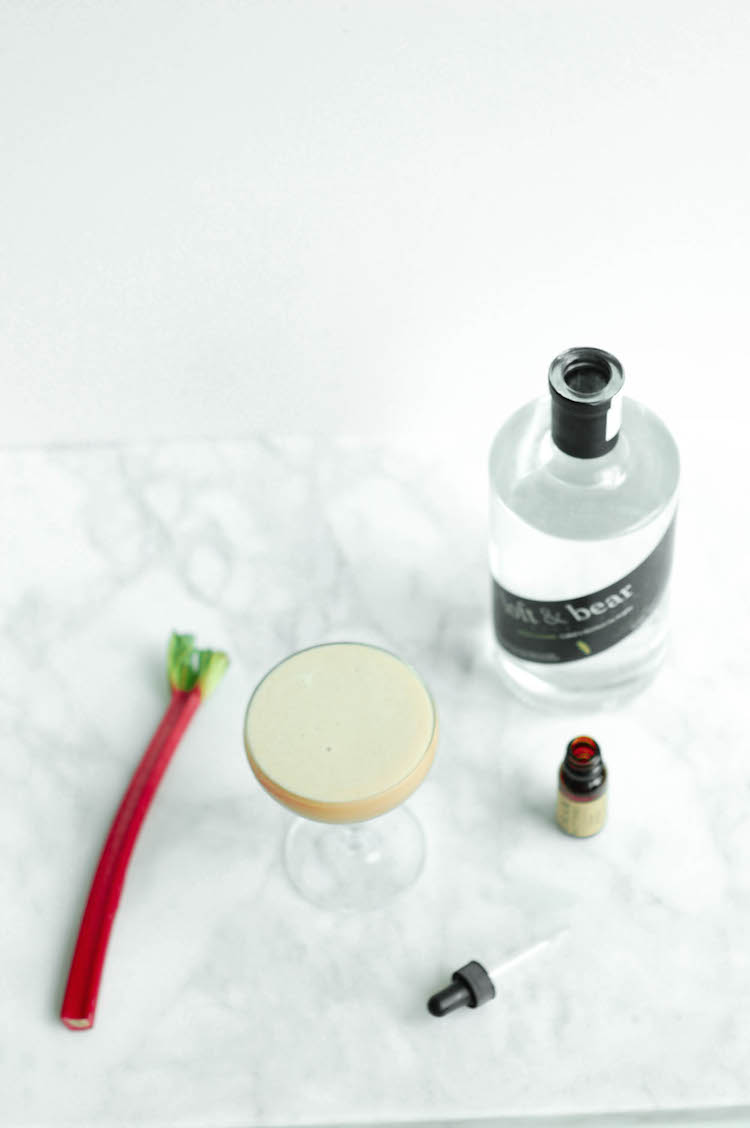 Recently I attended West Coast Craft, one of my favorite craft and art shows. After an intense cardio workout (i.e. shopping) I headed to one of the food trucks serving zeppoles. Similar to donut holes, these fried tasty nuggets are addicting. And they came with a brown butter rhubarb dippings sauce that made them even more irresistible. I loved the flavor combo so much (I may have been licking every last drop out of the container), I decided to recreate the sauce into a syrup to shake into a cocktail.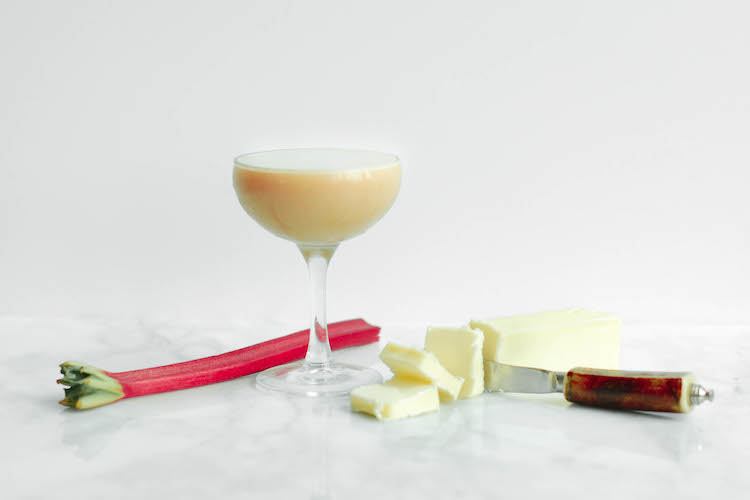 Brown Butter Rhubarb Syrup
1 cup sugar
1 cup water
2 1/2- 3 cups sliced rhubarb
1/4 cup butter
Directions
Chop up rhubarb removing the green tips and add to pot with sugar and water over high heat. Bring to a boil and then turn down to low for 10 minutes. Meanwhile, add butter to pan on medium low. the butter is done when it reaches a medium brown color and is very fragrant (be careful no to burn.) Strain the rhubarb mixture into a container. Mix in the brown butter and place in the fridge. After an hour or so, the brown butter should separate and harden on the top. Skim this off and save for something like toast (mmm brown butter rhubarb toast!)
Happy imbibing!