Winters bounty may not be as fruitful as those of spring and summer, but what it does it does right! Squash pomegranates, blood oranges, cranberries, and pomelos to name a few. I took two, cranberries (because right now it's all cranberry errythang) along with pomelos, and made them into a drink to sip on alongside my favorite brunch dish chilaquiles.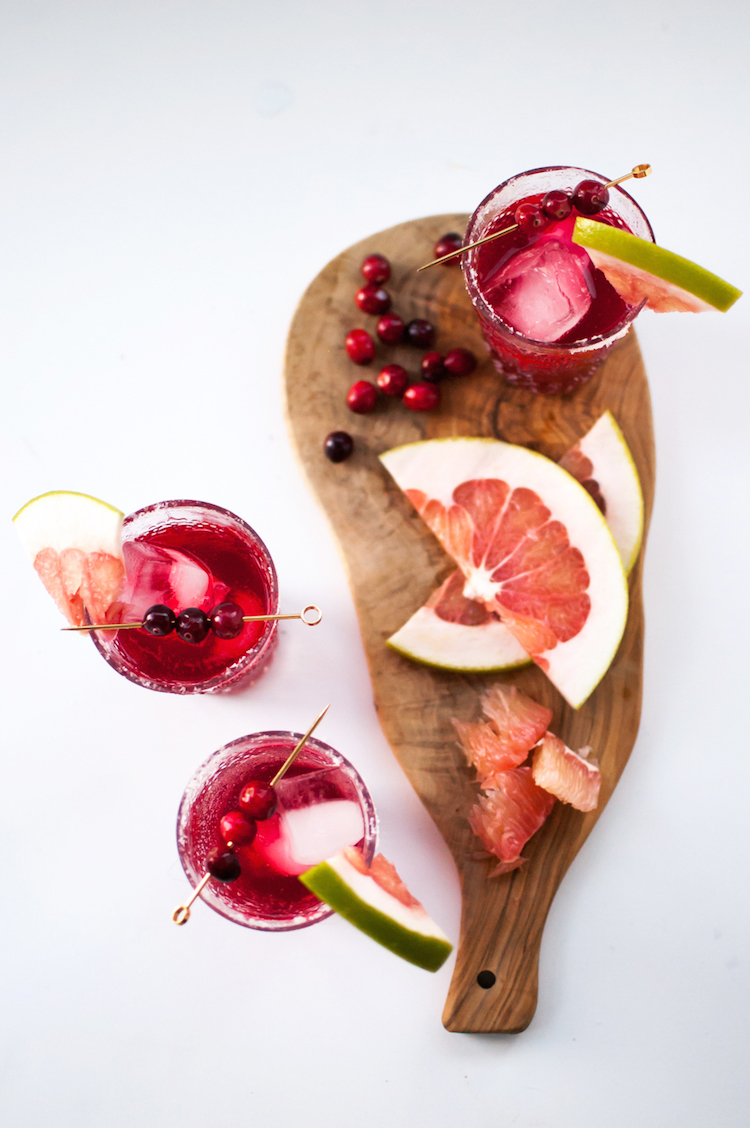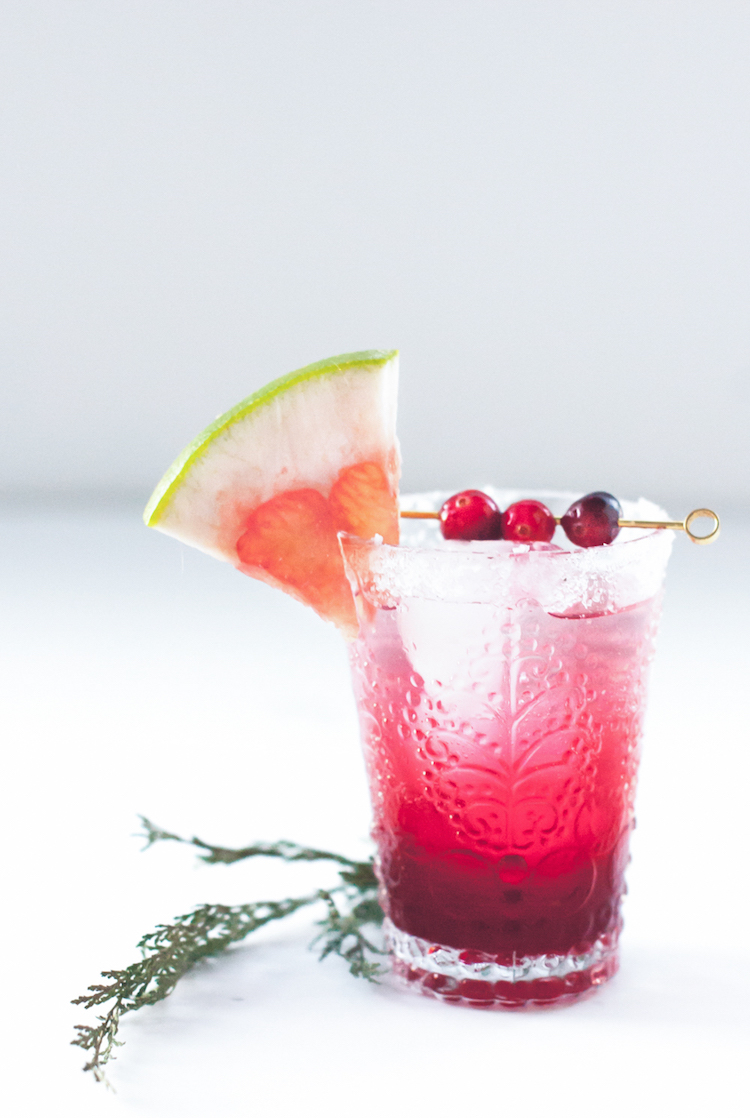 If you have never had a pomelo before, they are similar to grapefruit, but with a very thick green skin. They are actually the parents of grapefruits. An orange and a pomelo got together one day, bow chicka wow wow, and out came the grapefruit, or something like that! They have a bit more vitamin c than grapefruits, but their juice tastes and looks similar.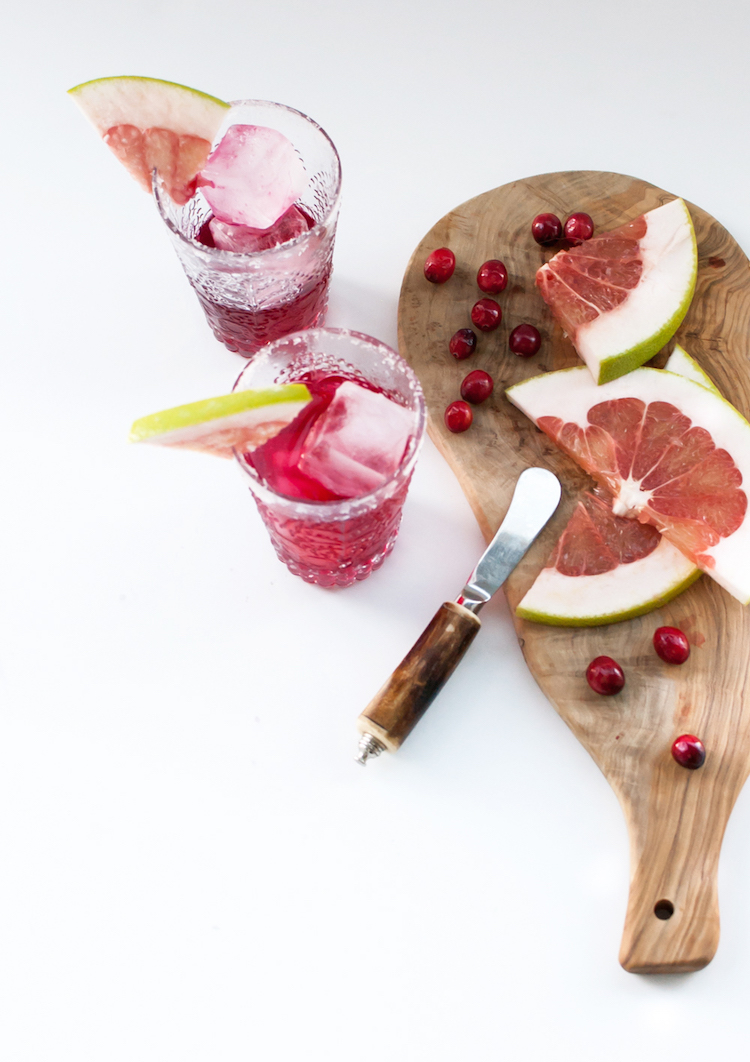 Since chilaquiles are a Mexican staple, I figured I'd make a tequila drink, a natural pairing. My first thought of what to make was a Paloma. Paloma's are actually consumed more in Mexico than margaritas, believe it or not. For good reason: tart grapefruit juice and/or soda is used in place of lime juice which makes it easier to make and slightly sweeter, perfect for a scorching hot day.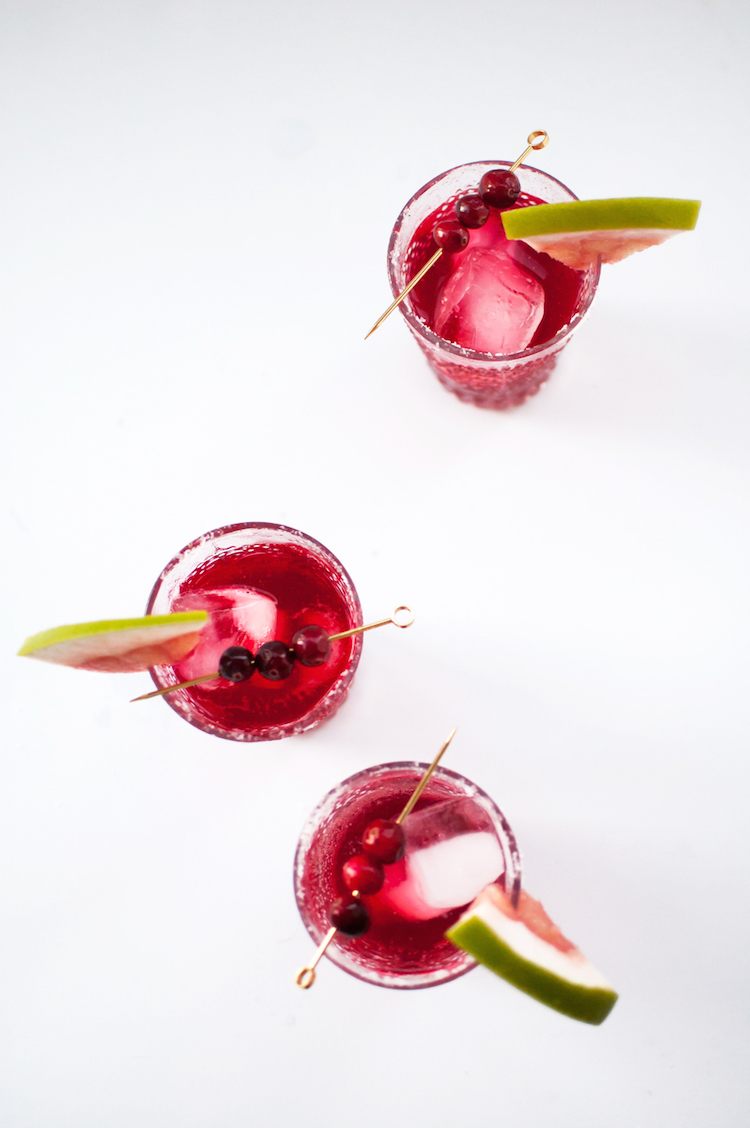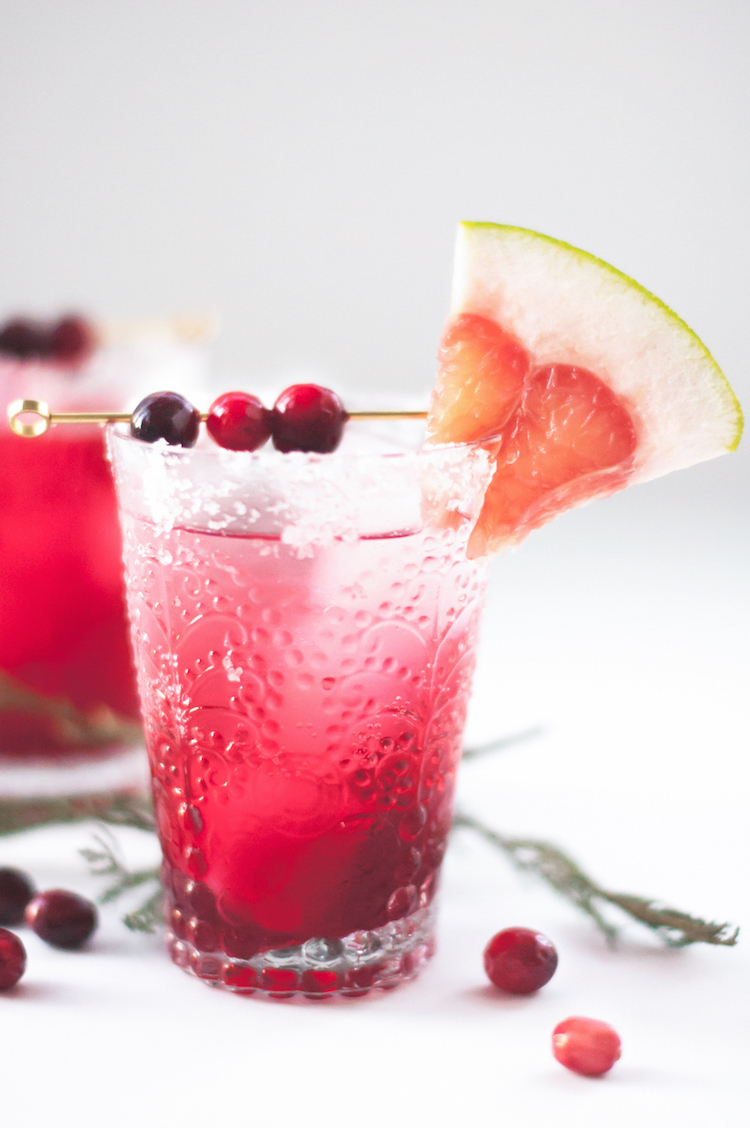 I created a cranberry syrup to mix with soda water to make the soda base, paired with fresh squeezed pomelo juice, tequila blanco, and of course a salted rim. I don't think the salted rim is traditional, but I love the way the saltiness melds with agave spirits and controls the sweetness from the soda and juice!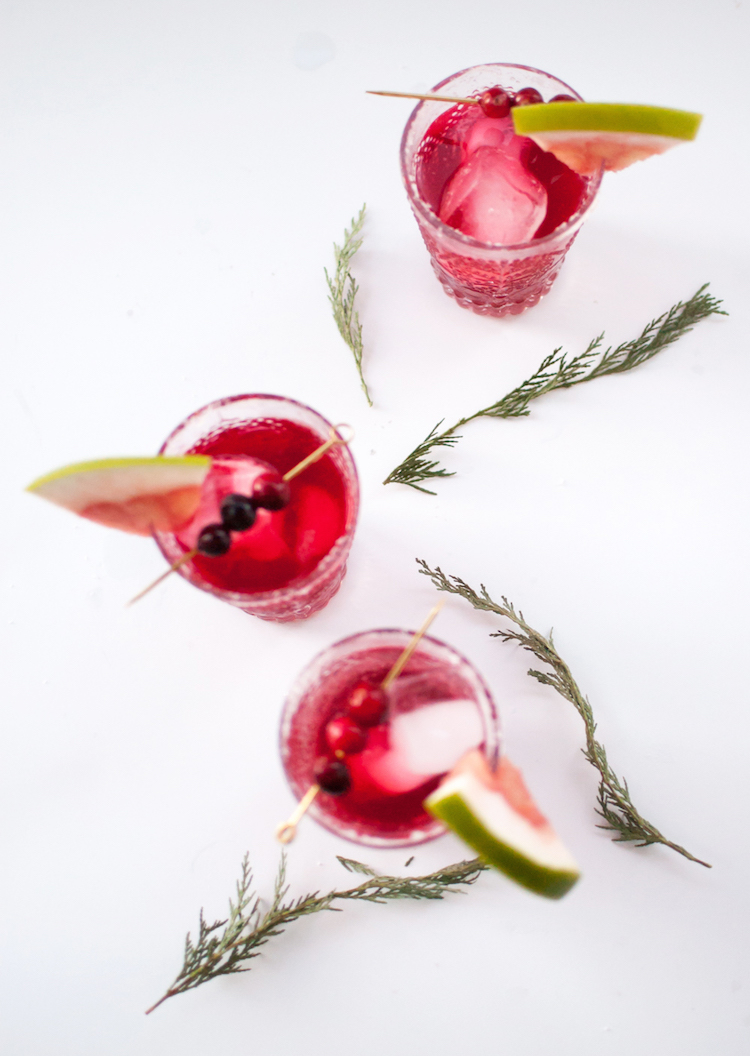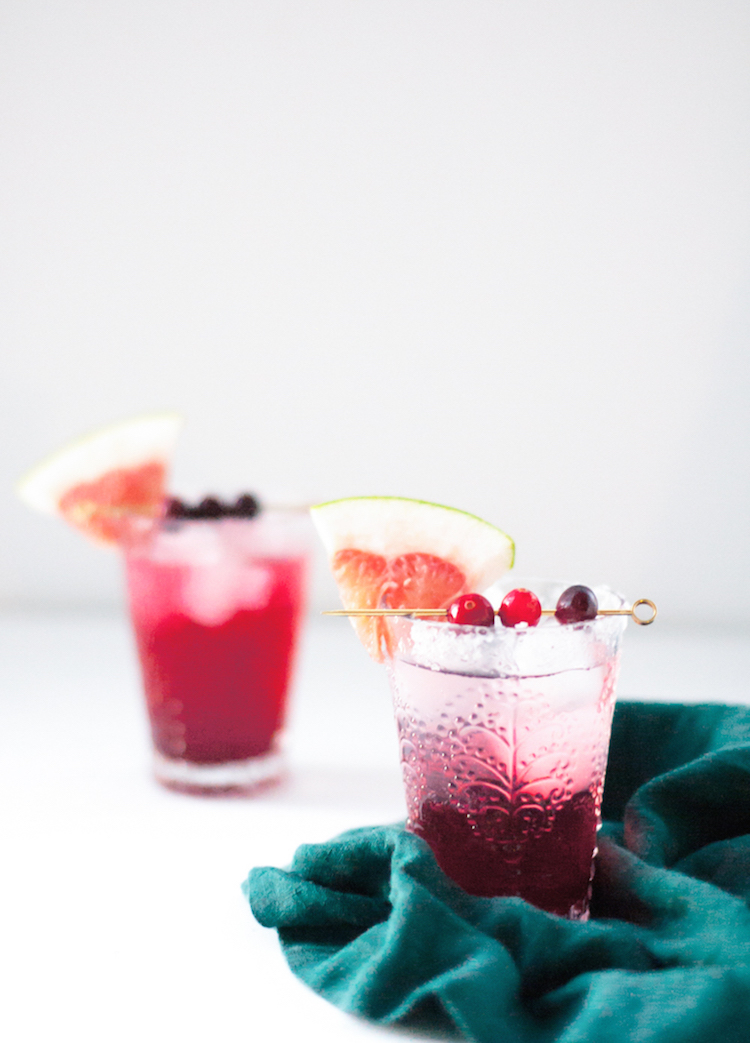 Arándano Paloma (Cranberry Pomelo Paloma)
serves 1
2 oz tequila blanco (I used Espolon blanco, c/o Campari America)
3 oz soda water
1 1/4 oz cranberry syrup (recipe here)
1 pomelo juice (or 3/4 oz grapefruit juice)
squeeze of lime juice
Fresh cranberries & pomelo slice, garnish
Salt
Make the cranberry syrup. Add salt to a plate. Run wedge of pomelo around the rim of a glass. Turn the glass upside down and twist in the salt to coat. Place cranberry syrup to a separate glass, add soda water and store to combine. In the salted glass, add pomelo juice, lime juice and tequila and stir. Top with cranberry soda. Garnish with cranberry skewer and pomelo slice.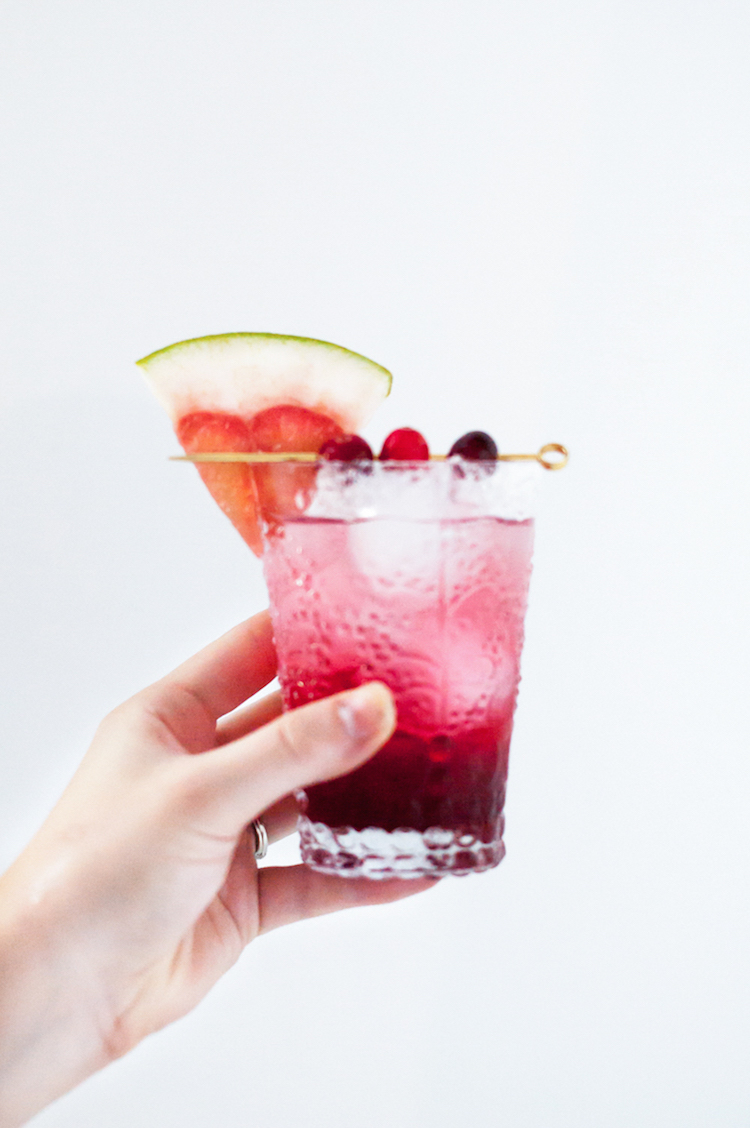 For more cocktails, you can find me on Instagram, Pinterest, Twitter, and Snapchat (@ashroseconway)