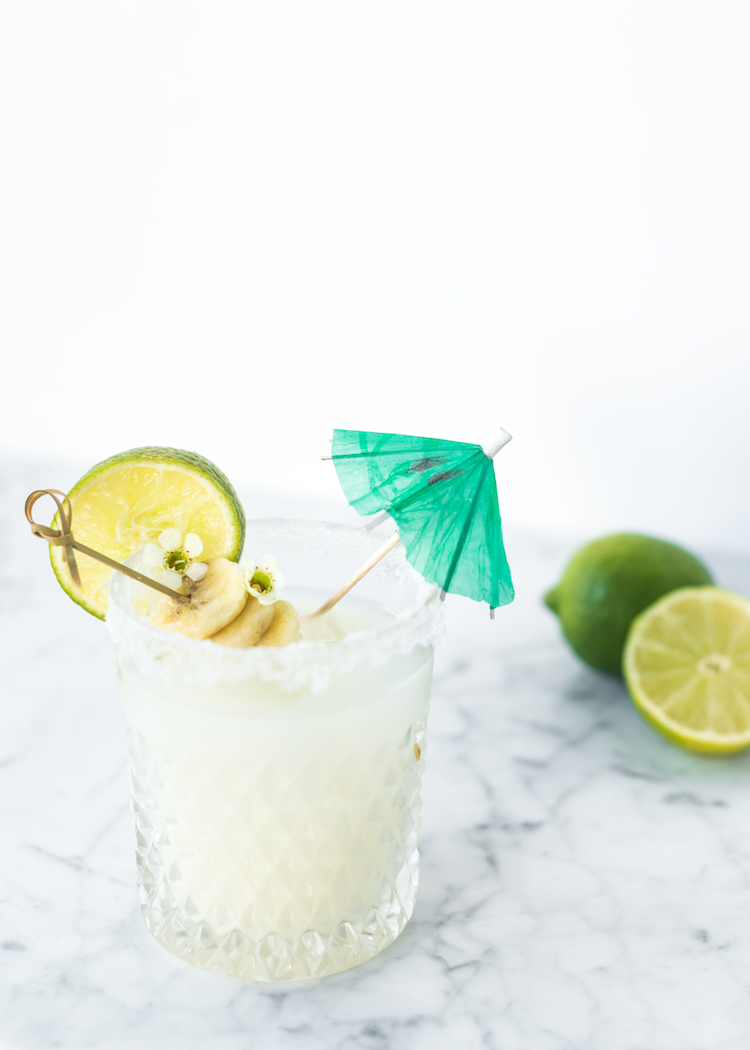 A tropical take on the classic Marg recipe. I can just see myself with a floppy hat on, watching the waves + sipping on this Banana Coconut Margarita, can't you?! The tiki umbrella definitley helps 😉 Both the banana + coconut add a creaminess to the drink with out having to mix with any dairy. Coconut and banana are like BFF's in the glass! I love how the tart lime and banana play against one another, while the coconut bridges these two flavors together into one delicious sip.  Salude!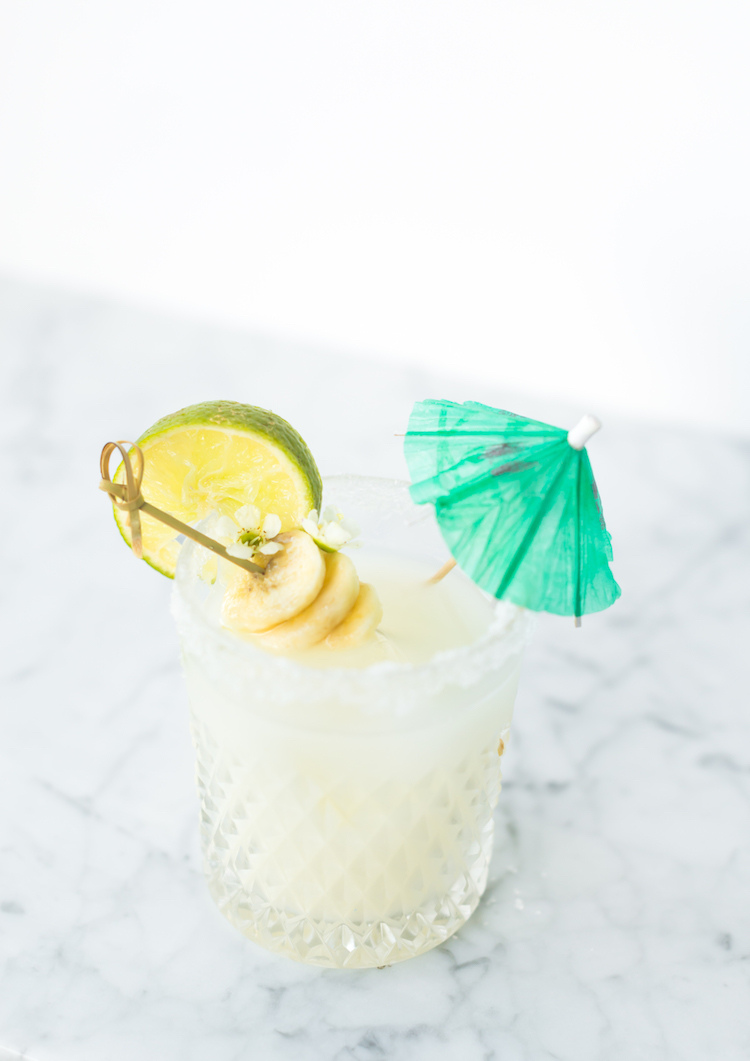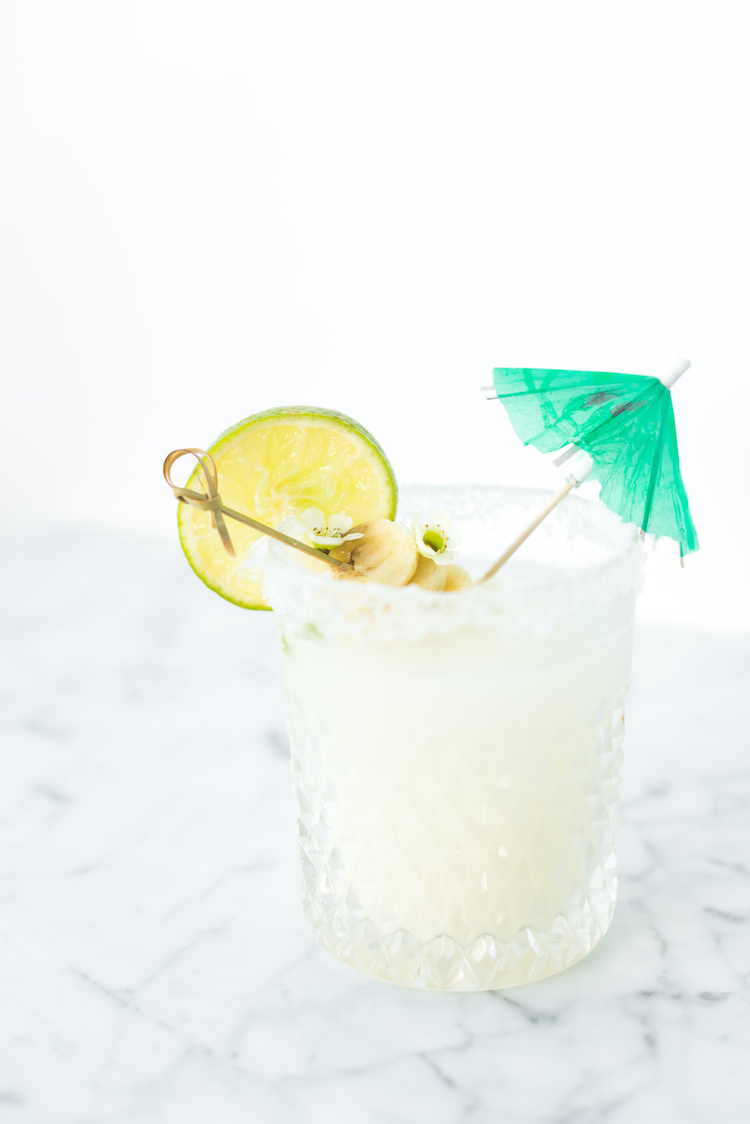 BANANA COCONUT MARGARITA
1.5 oz tequila (preferably reposado)
.25 oz Cointreau
2.5 oz banana puree (recipe below)
1 oz fresh lime juice
1/2 oz coconut syrup (recipe below)
course salt
lime wheel and banana slices, garnish
Run lime around the edge of a rocks glass to wet. Add salt to a plate and rim the glass with the salt.  Mix all the liquid ingredients in a shaker with ice. Double strain (with hawthorn strain into a tea strainer over the glass) to remove solids into the glass with ice. Garnish with lime wheel and banana slices.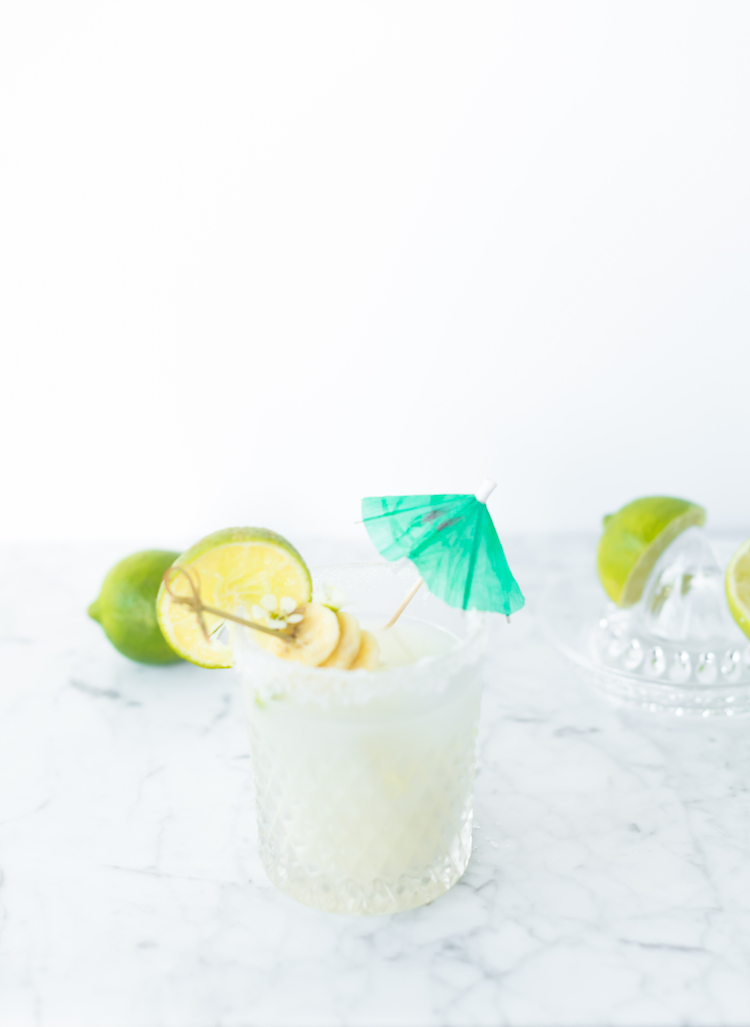 Banana Pureé
3 bananas
2 tbsp lemon juice
1.5 tbsp simple syrup
Add all ingredients into a blender or food processor. Blend until smooth. Store in the fridge for up to 4 days. * The lemon juice helps blend and keep the banana puree from getting icky brown.
Coconut syrup
1 cup sugar
1 cup water
1/2 cup unsweetened coconut flakes
Add all ingredients into a sauce pan on high. Bring to a boil and then remove from heat and cover. Once cool double strain with a fine mesh strainer into a share and store in the fridge for 2-3 weeks,