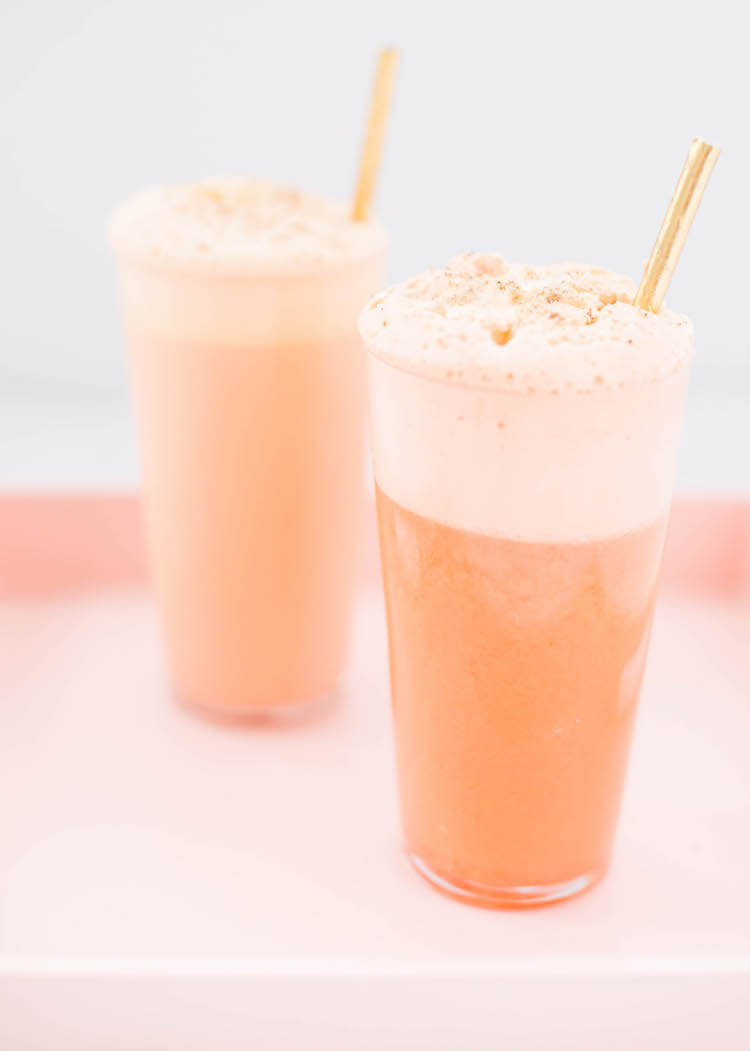 You don't have to be a baker to enjoy THIS carrot cake! It's carrot cake in cocktail form, so arguably better? I took the classic Ramos Gin Fizz + turned it on its head! Cinnamon bark syrup replaces the regular simple syrup which gives a nice spiciness + carrot juice adds a sweet, but earthy flavor. I like the classic, but I love the Carrot Cake Ramos Gin Fizz!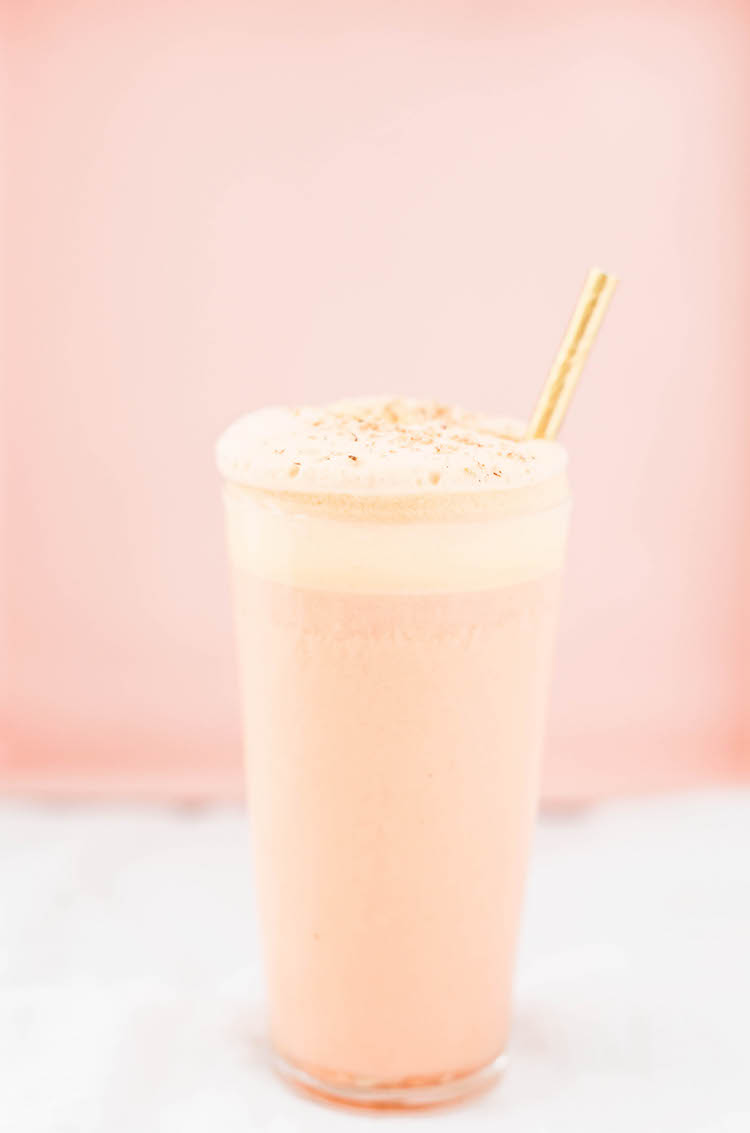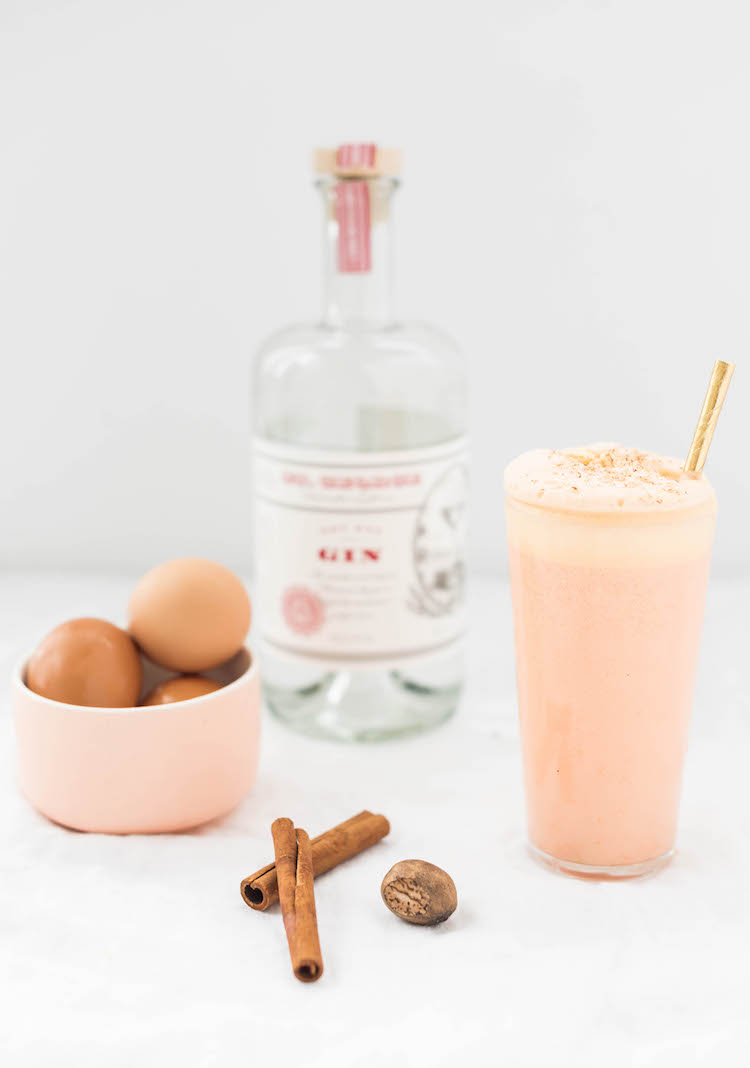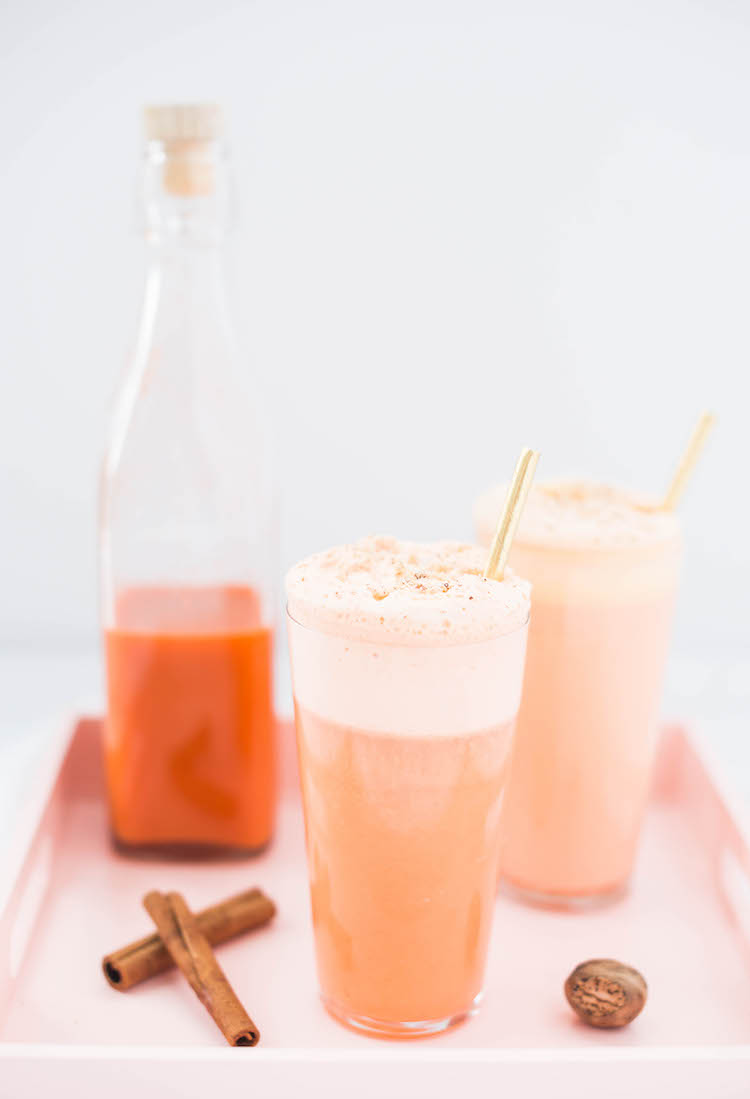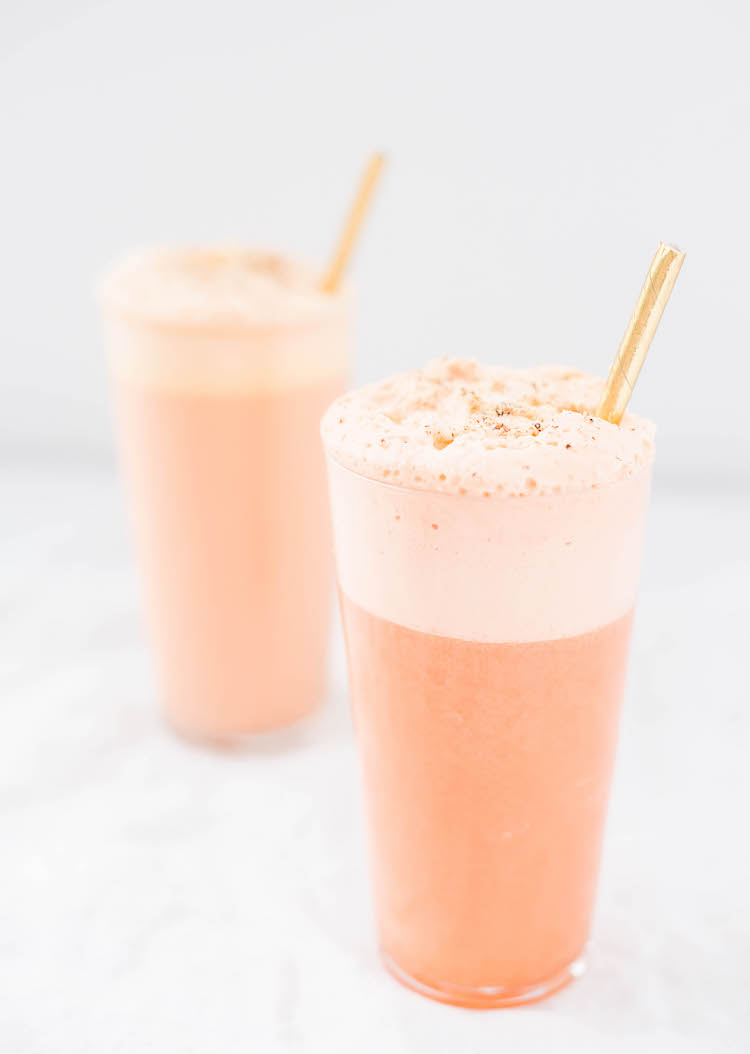 If you are intimidated by the Ramos Gin Fizz, I am here to convince you other wise. If you have never heard of them before, pay no attention to my last statement, they are pretty easy drinks. Known for their formidable length of time for shaking (traditionally upwards of 10 minutes!!) I have paired it down to give your wrist a break while still achieving the Ramos Fizzes characteristic foam.
Dry shaking, with out ice to whip the egg whites, is the first step. do this for a few minutes to reeeeally whip those whites, thats what ultimately gives the cocktail a wonderful foamy top. Next add in the cream and just a couple piece of ice. The cream is added now to not over whip it. Over whipped cream in cocktails makes it super thick. Perfect for milkshakes, not for Ramos Fizzes. As for the ice, you want to chill and dilute the cocktail by only using a couple cubes. allowing them to fully melt which chills, dilutes + then you don't have to strain which = more foam. The perfect Ramos Gin Fizz the clocks in under 5 minutes from the first to last shake. You got this!
makes 1 drink
2 oz gin
1 3/4 oz carrot juice
1 oz cream
1 oz fresh lemon juice
1 egg white
3/4 oz cinnamon bark syrup (recipe below)
4 drops orange flower water
1 1/2 oz soda water
garnish: cinnamon & fresh grated nutmeg
Glass: highball or collins
Tools: jigger, shaker, grater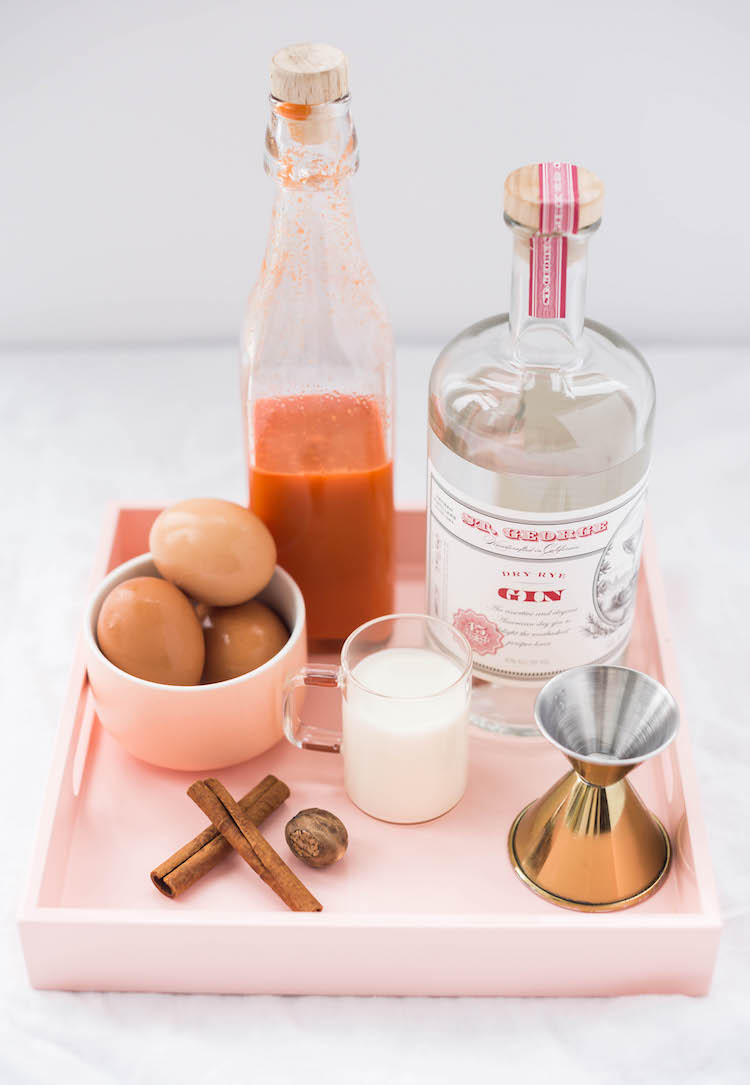 Add all liquid ingredients except cream into a shaker and dry shake (WITH OUT ice). Shake for 3 minutes, yes 3! you want to create a thick foam from the egg whites, in a circular motion to whip the contents. Add cream + 2 ice cubes. Shake until the ice melts/you don't hear any rattling in the shaker. Pour into a tall glass. Slowly top with soda water to let it rise above the glass. Sprinkle cinnamon and grate fresh nutmeg on top of the foam.
Cinnamon Bark Syrup
3 cinnamon sticks, broken in half
1 cup sugar
1 cup water
Tools: saucepan, fine mesh strainer
Add all ingredients into a sauce pan on high. Bring to a boil and take off the heat. Let cool for 1 hour. Strain through a fine mesh strainer into a sealable jar. Store in the fridge for up to one month.