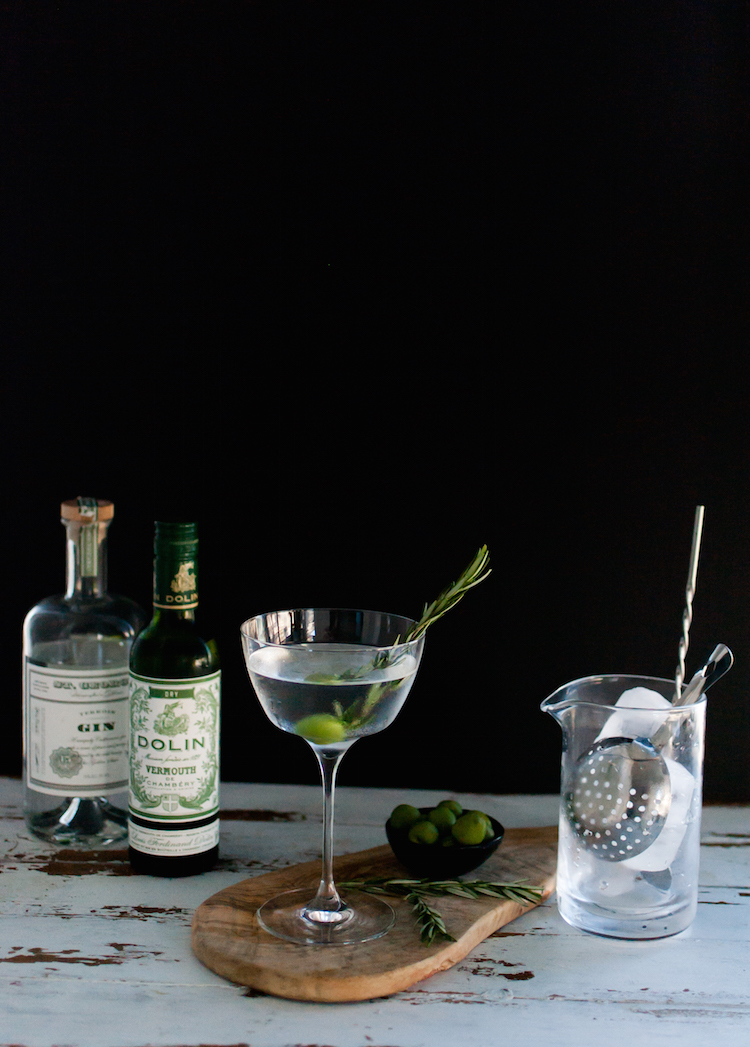 Recently, my husband and I went to one of our favorite restaurants in San Francisco, The Progress, and had a seat at the bar. Despite being one of the hardest places to get a table at at the moment, we find it easy peasy to walk-in and go right to the beautiful bar. Their cocktail program is out of this world and you select your food via a scantron-like, choose your own adventure style menu! We ordered a few dishes, vs. the prix fixe version at the tables, and a couple drinks and call it a successful date night!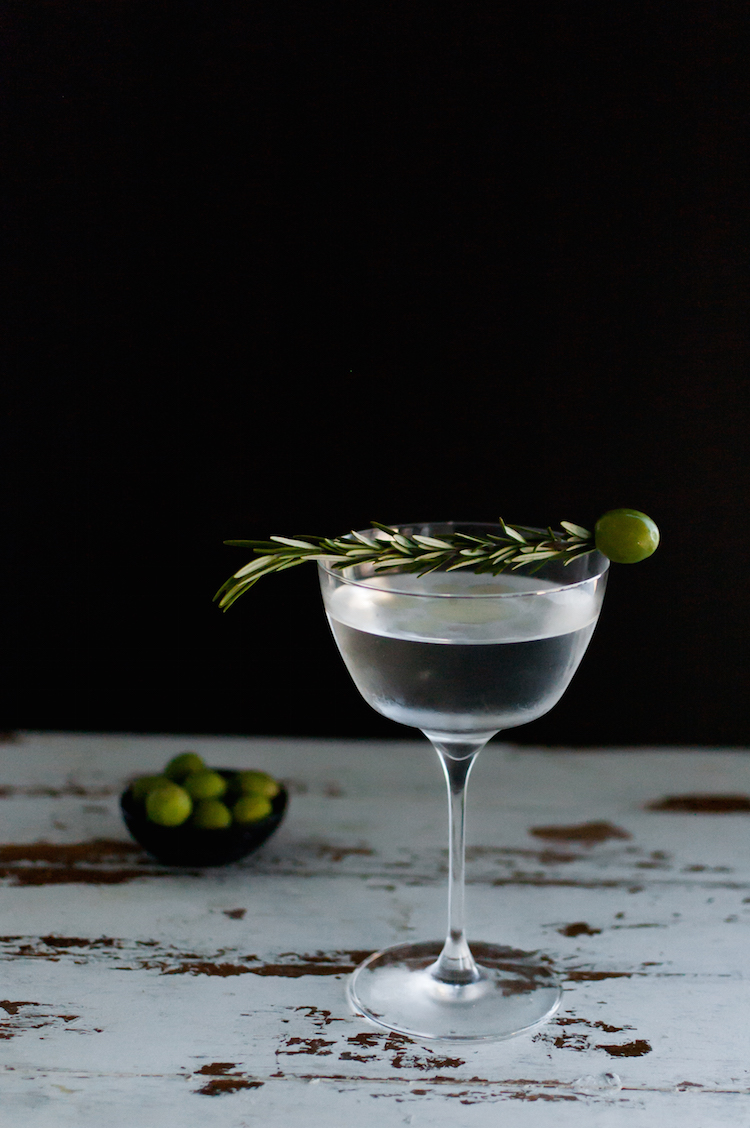 One of the drinks we selected there was a martini that changed martinis for me. Savory, herbal and oily- yes oily! Usually this is not a good descriptor, especially in drinks, but this time it equals perfection. They smoked up some olive juice and added olive oil in the martini- crazy good! It enhanced the olive flavor with out the extra brine and the olive oil added a lovely texture that just isn't there in a regular stirred martini (the ONLY way you should be making a martini!).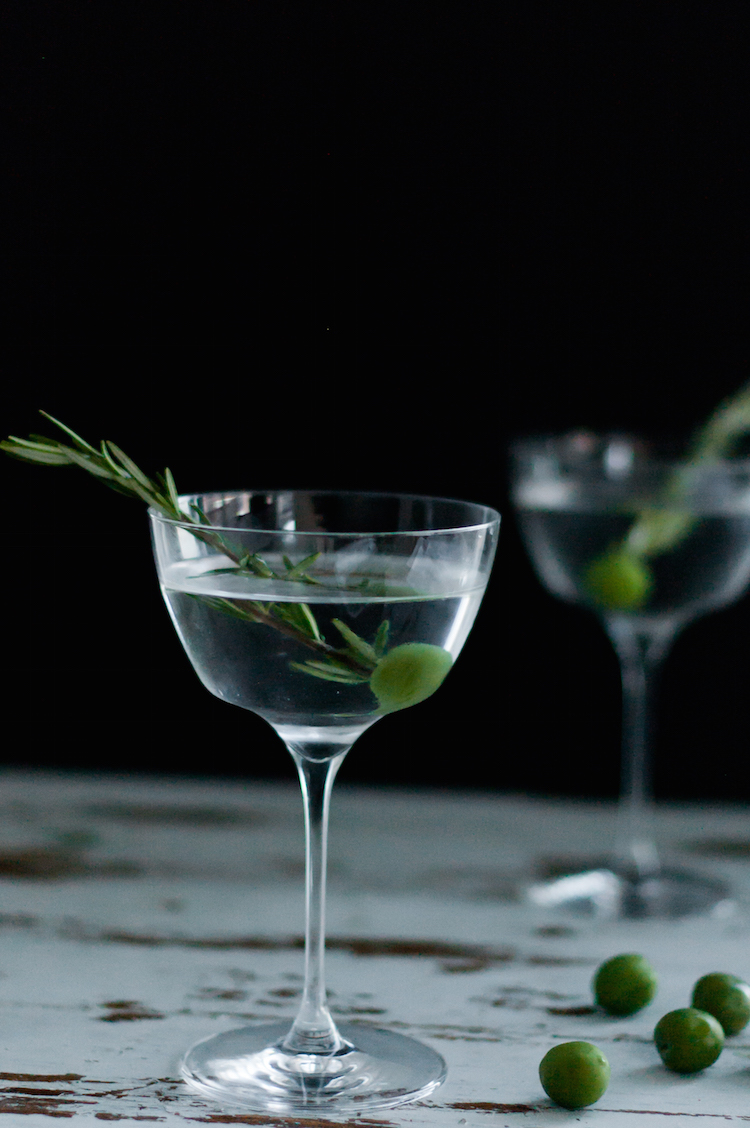 I knew I had to create a version for myself at home and thus the Smoked Rosemary Olive Oil Dirty Martini was born! I was a little perplexed at how the heck to smoke olive juice (I have since figured out a possible way) so I decided to smoke a rosemary stalk and infuse that into olive oil to create an herbal olive oil peppered with smokey flavor. YUM! I definitely got brownie points with the hubs for making this one at home!
Get the recipe over on Jojotastic so you can make this perfect potent potable too!