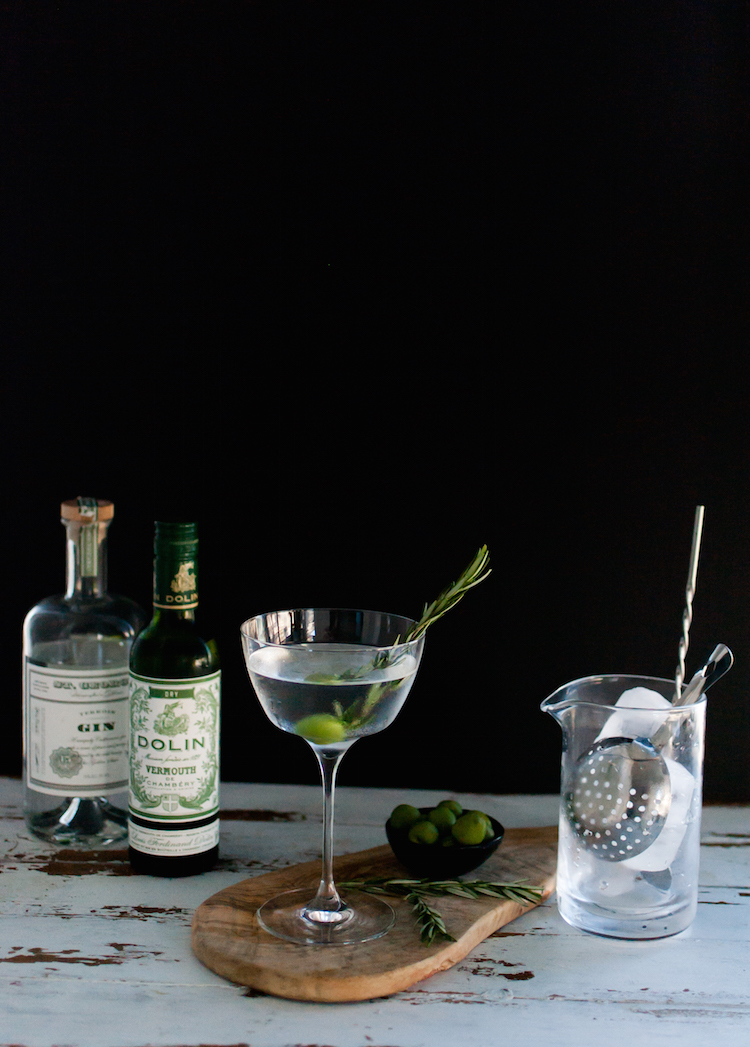 Recently, my husband and I went to one of our favorite restaurants in San Francisco, The Progress, and had a seat at the bar. Despite being one of the hardest places to get a table at at the moment, we find it easy to grab a bar seat at their beautiful bar. Their cocktail program is out of this world and you select your food via a scan tron, choose your own adventure style menu! We ordered a few dishes, vs. the prix fixe version at the tables, and a couple drinks and call it a successful date night!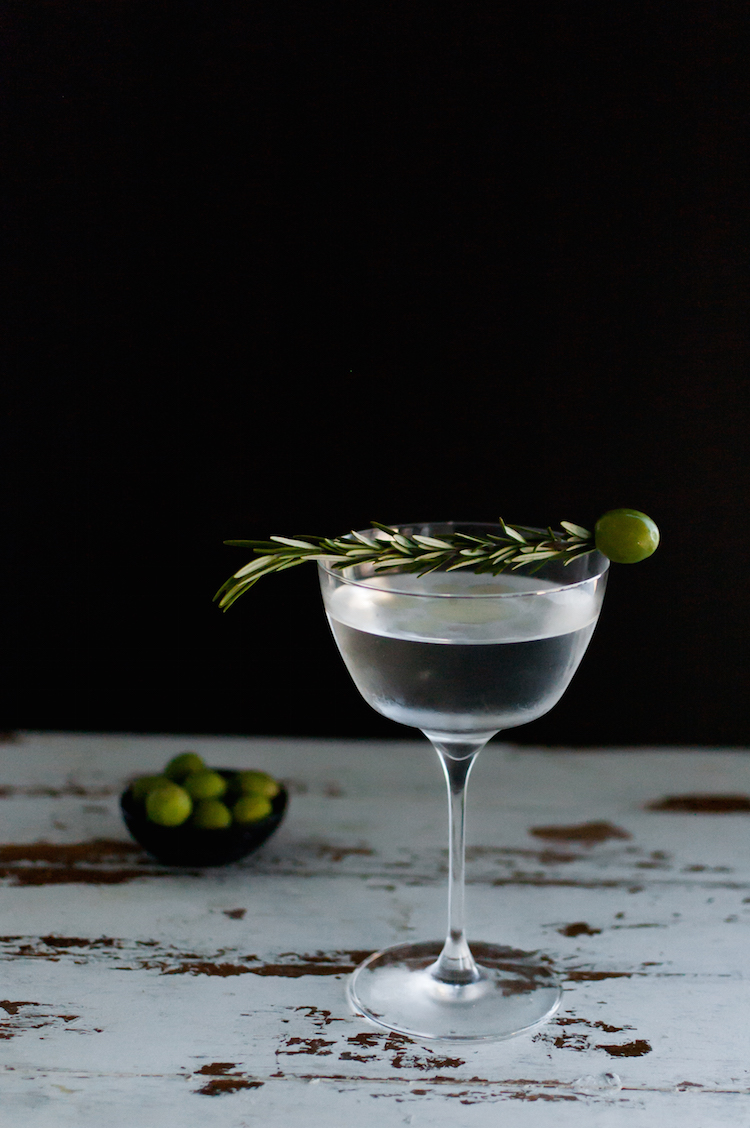 One of the drinks we got there was a martini that changed martinis for me. Savory, herbal and oily- yes oily! Usually this is not a good descriptor, especially in drinks, but this time it equals perfection. They smoked up some olive juice and added olive oil in the martini- crazy good! It enhanced the olive flavor with out the extra brine and the olive oil added a lovely texture that just isn't there in a regular stirred martini (the ONLY way you should be making a martini!).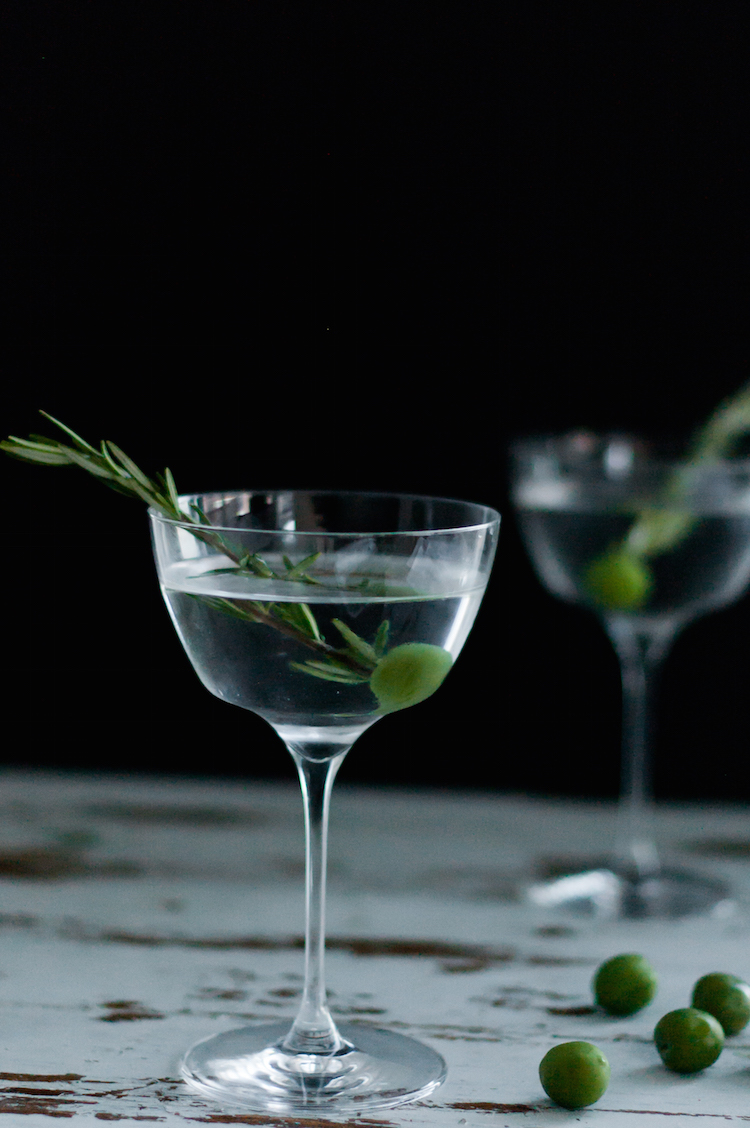 I knew I had to create a version for myself at home and thus the Smoked Rosemary Olive Oil Dirty Martini was born! I was a little perplexed at how the heck to smoke olive juice (I have since figured out a possible way) so I decided to smoke a rosemary stalk and infuse that into olive oil to create an herbal olive oil peppered with smokey flavor. It is divine! It has since become Matt's favorite drink at home.
I also write about my love for this Martini here on Jojotastic 's site!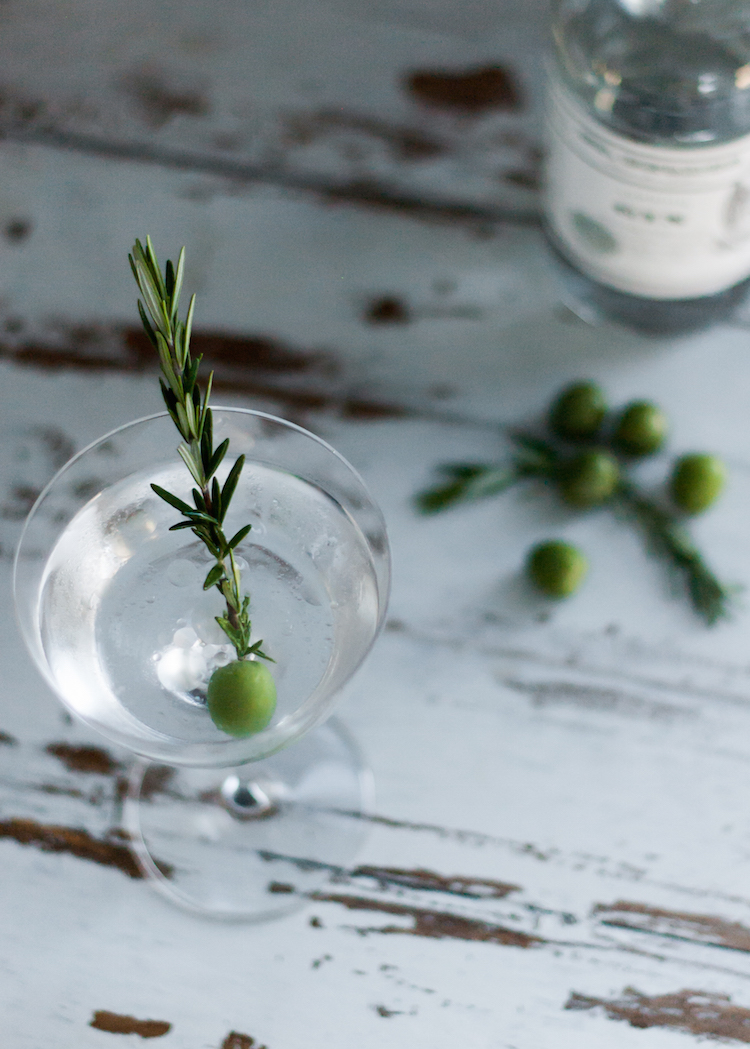 Print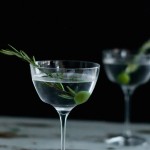 Smoked Rosemary Olive Oil Martini
---
Description
 My little twist on the classic cocktail is the smoked rosemary olive oil. It may sound peculiar to dash in some oil to a cocktail, but trust me it works here! 
---
2 1/2 oz

dry gin

1/2 oz

dry vermouth

1

bar spoon olive juice, I used some from a jar of Castelvetrano olives
few drops smoked rosemary olive oil (

recipe below

)
rosemary sprig and olive, garnish
---
Instructions
Make the smoked rosemary oil a day or so in advance. Add ice to the drinking glass you will be using to chill it. In a mixer glass, add the gin, vermouth, and olive juice to a mixing glass. Add ice to fill the glass 3/4 of the way. Using a bar spoon, mix for 30 seconds. Dump the ice from the drinking glass. With a hawthorn strainer, strain the martini into the chilled glass. Finish with a few drops of the infused oil. Garnish with rosemary sprig and olive.
---
Notes
Smoked Rosemary Oil
1/2 cup good quality extra virgin olive oil
2 stalks rosemary
Place a glass jar on it's side. Place the rosemary stalks into the jar. Using a lighter, light the rosemary stalks. continuing doing this a few times up and down the stalks. Quickly turn the jar right side up and add the olive oil. Let the rosemary infuse for a couple days. Discard the rosemary and your olive oil is ready to use.