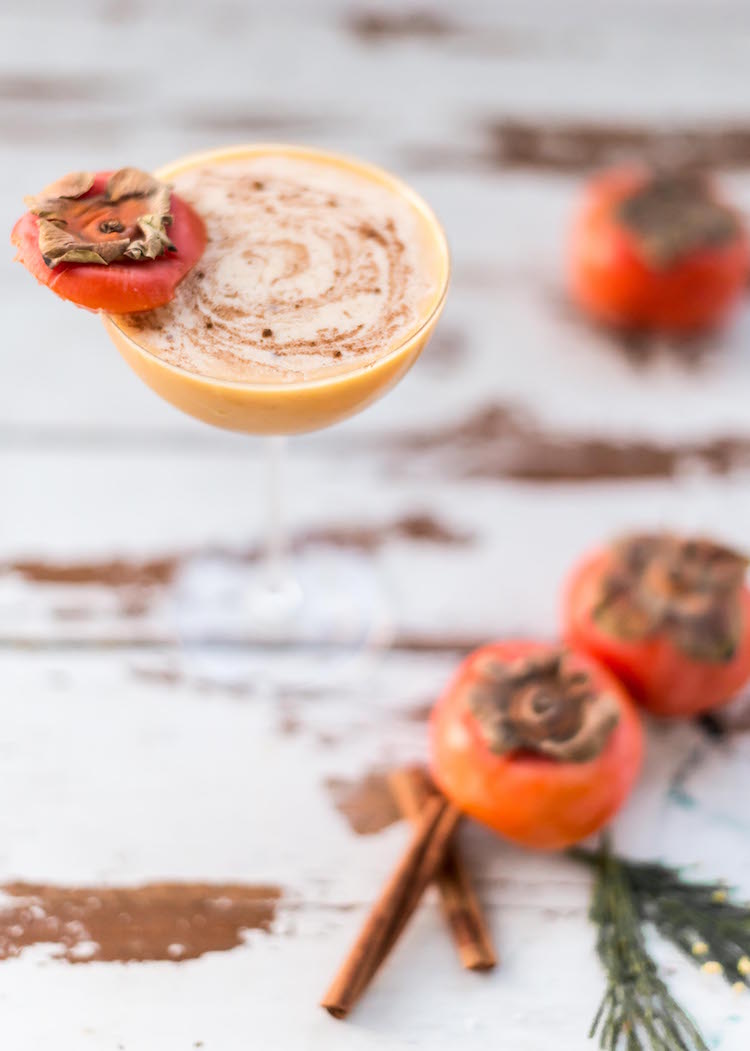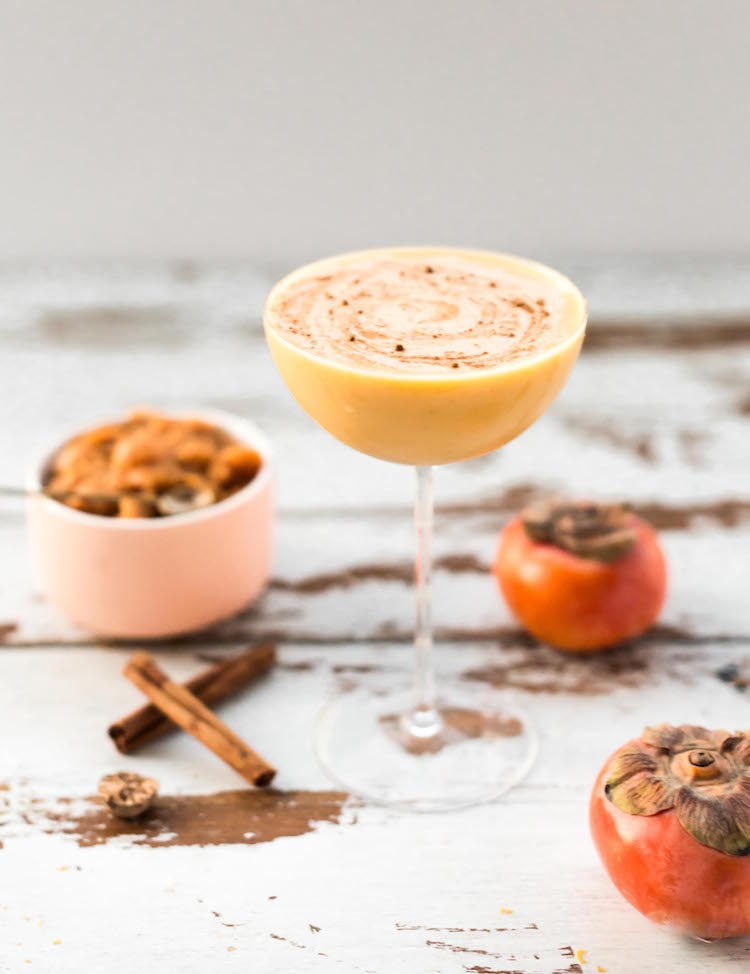 If you have never had a flip cocktail before, You are in for a treat. It's a style of drink using a whole egg. Not just the whites. Much like a nog. Traditionally, it was made with ale and heated with a poker in colonial times, but modern times have improved it. I tried the ale version, and did not like it. Yuck. Beer and eggs just don't mix well, but the founding father's were arguably lushes so they would have drank just about anything! Flips today are more civilized, no hot poker requires, generally served chilled with higher proof spirits instead of ale. My favorite way is served with an aged rum. I had my first rum flip at Smuggler's Cove which is dangerously close to me. Easy to stumble home after a few too many flips or Zombies! It was simple but perfectly creamy drink, despite not having any cream in it, thanks to the whole egg. It has become one of my husband's favorite cocktails I make at home. Which means I need to find variations to mix up the cocktail Enter the Persimmon Butter Rum Flip!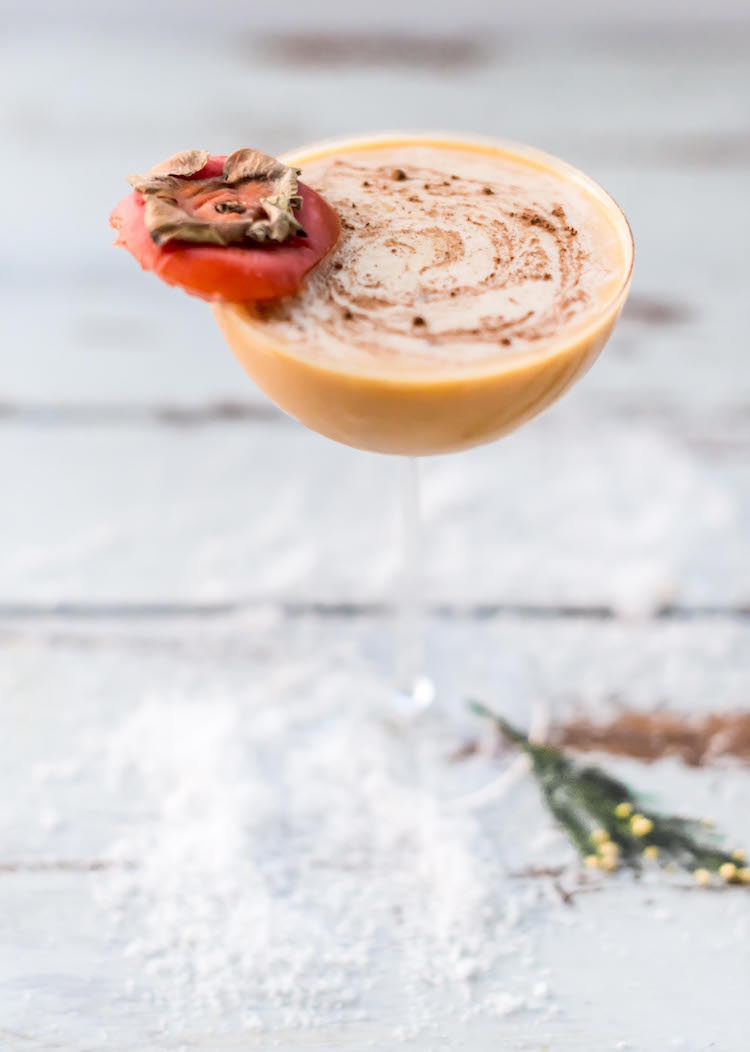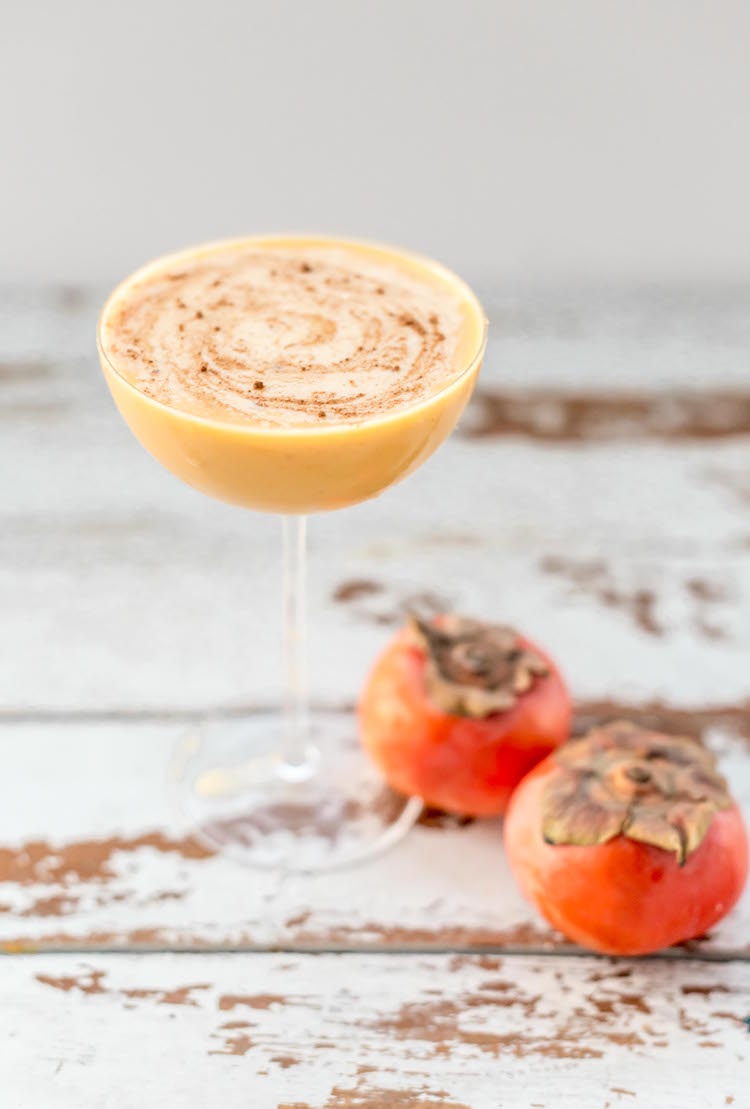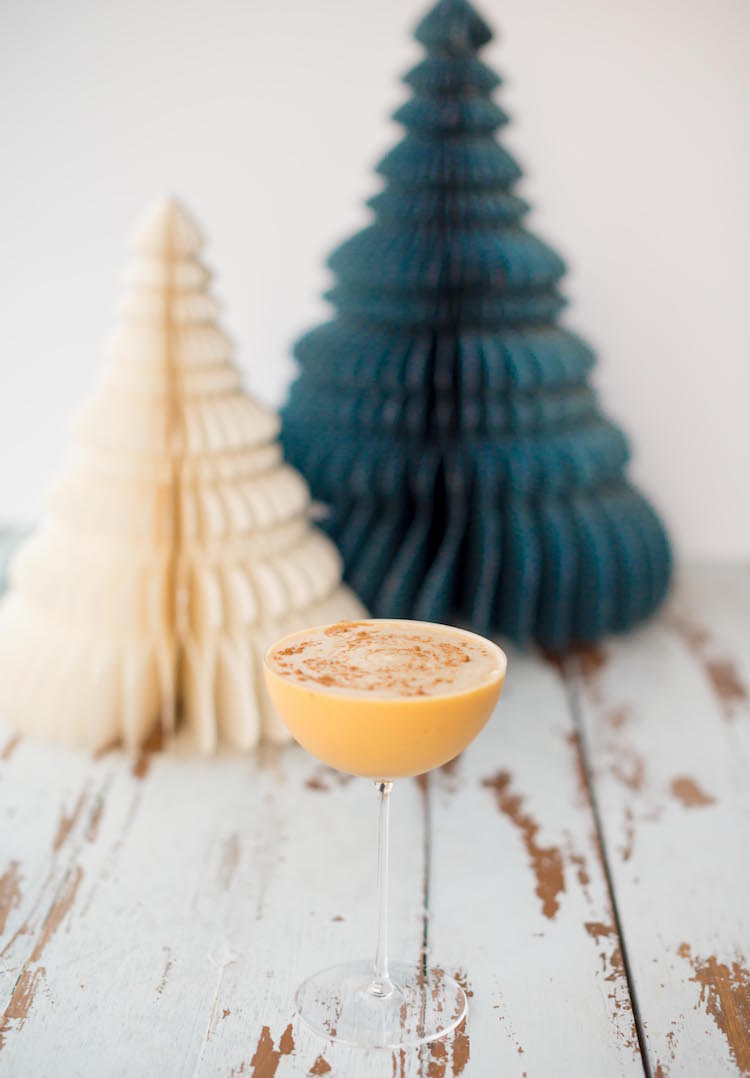 A rum flip is simply rum, whole egg, sugar, and spices liberally sprinkled on top. Easy peasy. I recently made persimmon butter and for some toast and decided to throw it in a cocktail. Is there anything I won't throw into a cocktail?! I may be the Salt & Straw of cocktails (FYI: just had their mashed potatoes an gravy ice cream and it was surprisingly delicious AF). The addition of persimmon butter in the Persimmon Butter Rum Flips add more creaminess and spices into the cocktail. I plan to experiment more with persimmon butter in drinks, but these Persimmon Butter Rum Flips are a good start. I can't wait to make more of these this weekend!
serves 1
glass: coupe
tools: shaker, hawthorn strainer, microplane
Directions
Add all ingredients into a shaker without ice. Shake hard for 20 seconds. Add ice into the shaker and shake for 15 more seconds. Using the Hawthorn strainer, strain into a coupe or stemmed glass. Grate fresh nutmeg and dash cinnamon on top. Optional: swirl from the edge of the glass inward to create a swirl.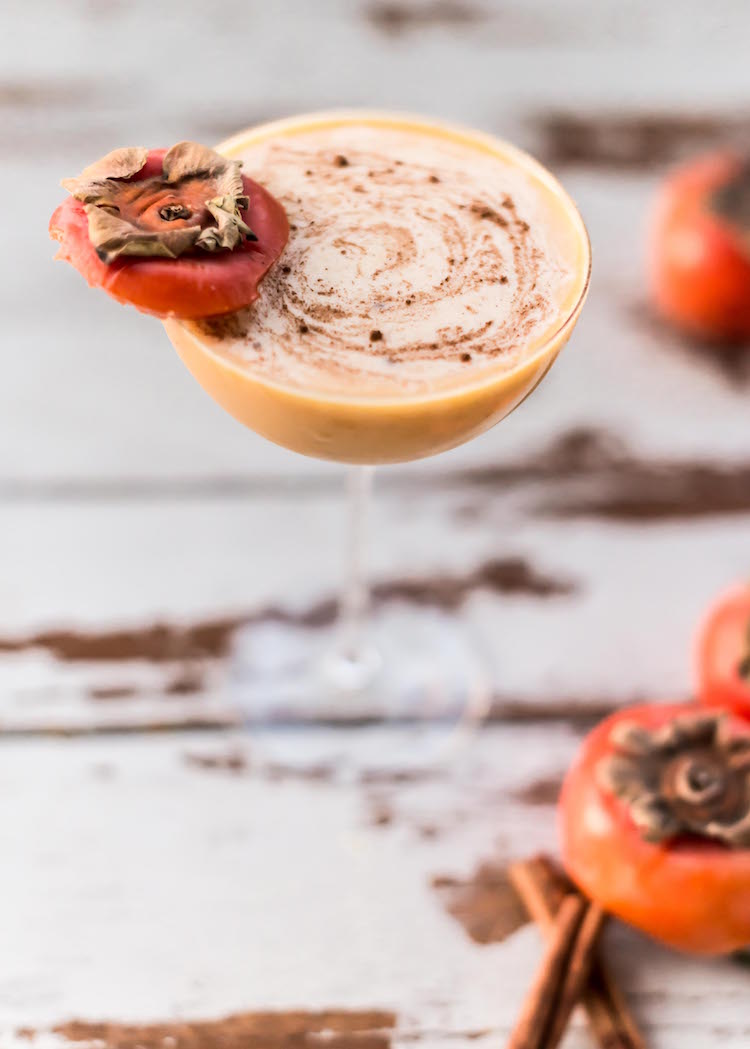 For more cocktails, you can find me on Instagram, Pinterest, Twitter,