Classic cocktails have had a resurgence in the past couple of years with the cocktail renaissance happening at many bars across the country. Jungle Birds, Bee's Knees and libations from the pre and prohibition era are having a major moment- no complaints here!  Some of my favorite cocktails are long-time classics; an Old Fashioned is my go-to drink of choice.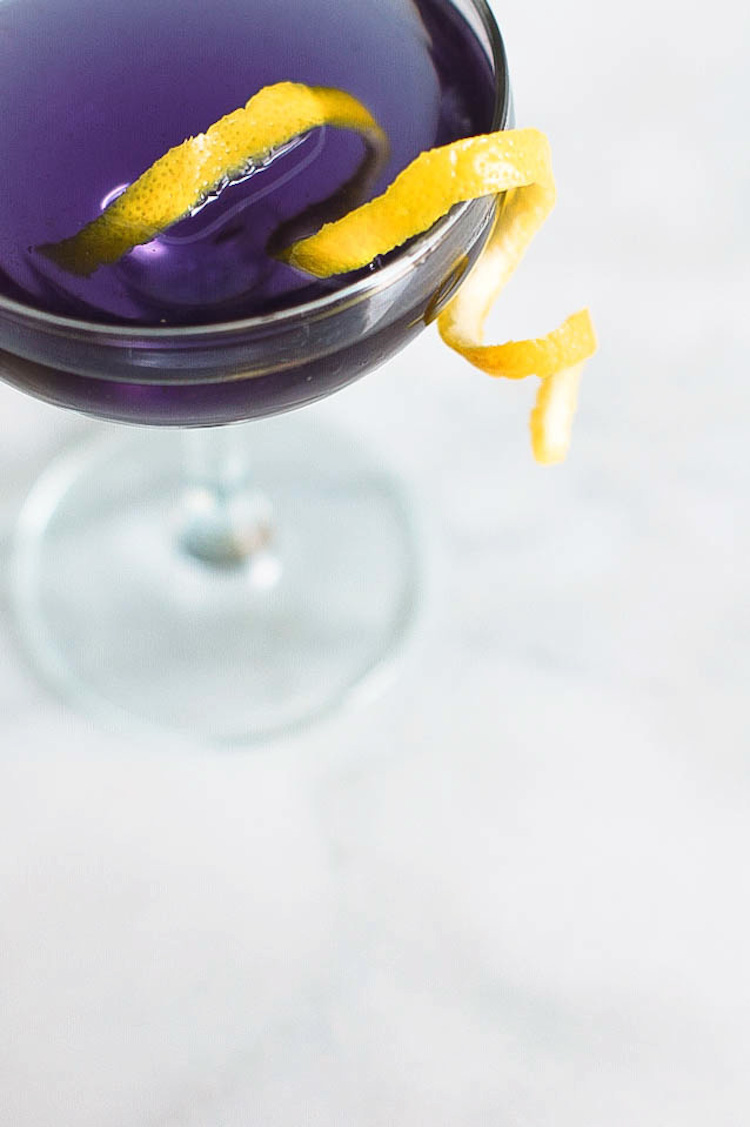 Although I lean heavily towards bourbon drinks when shaking, I like to mix it up every once and awhile with different spirits. I recently came across a beautiful art deco designed label on a bottle of Crème de Violette while pursuing a local wine and specialty liquor store here in SF. A delicious and stunning violet hued liqueur (and rare), I knew I had to grab a bottle to make Aviations. Coincidently, they are one of Joanna's favorite cocktails!
I gave my Aviation cocktail a little modern twist, can you guess what it is? Hint: It's pictured below!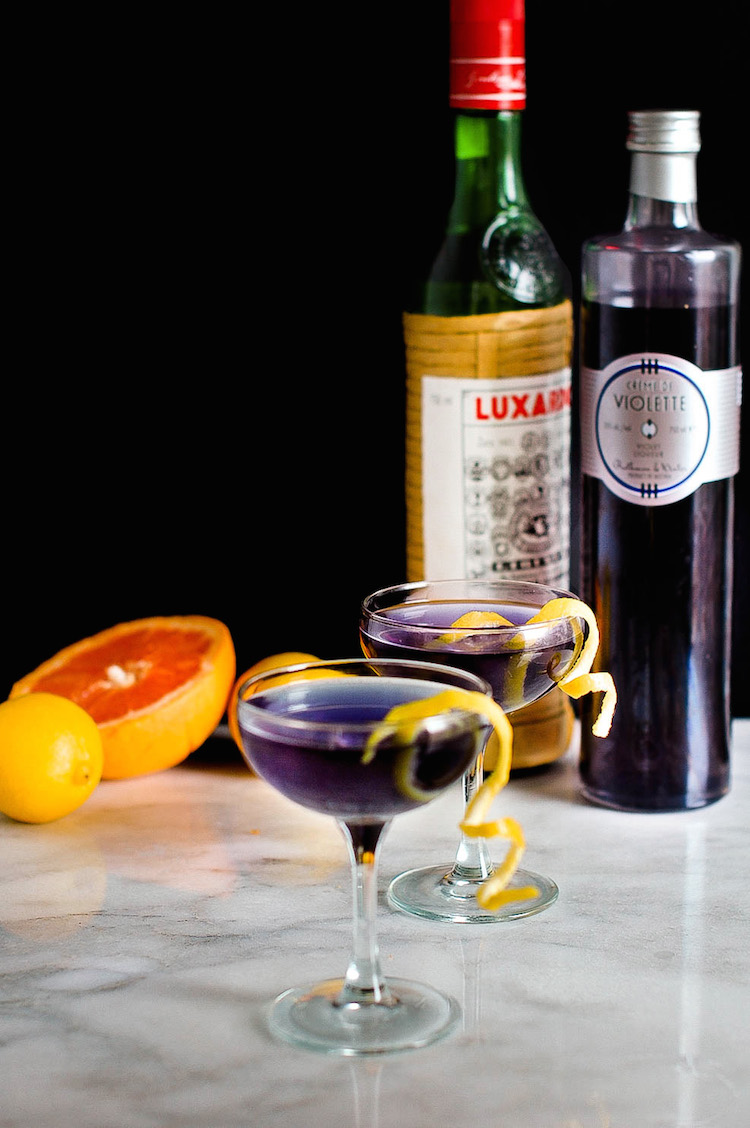 Head to Jojotastic for the recipe and to find out how I gave this traditional drink a little update!