Welcome to the Jungle, we've got fun and games, and a lip smacking drink that will cool you down even in the tropics!
Today, Tiki has gone a little bit bitter. No, it wasn't snubbed at the cool kids party- it got together with Campari and made this sweet, bitter and mighty tasty drink. Meet the Jungle Bird!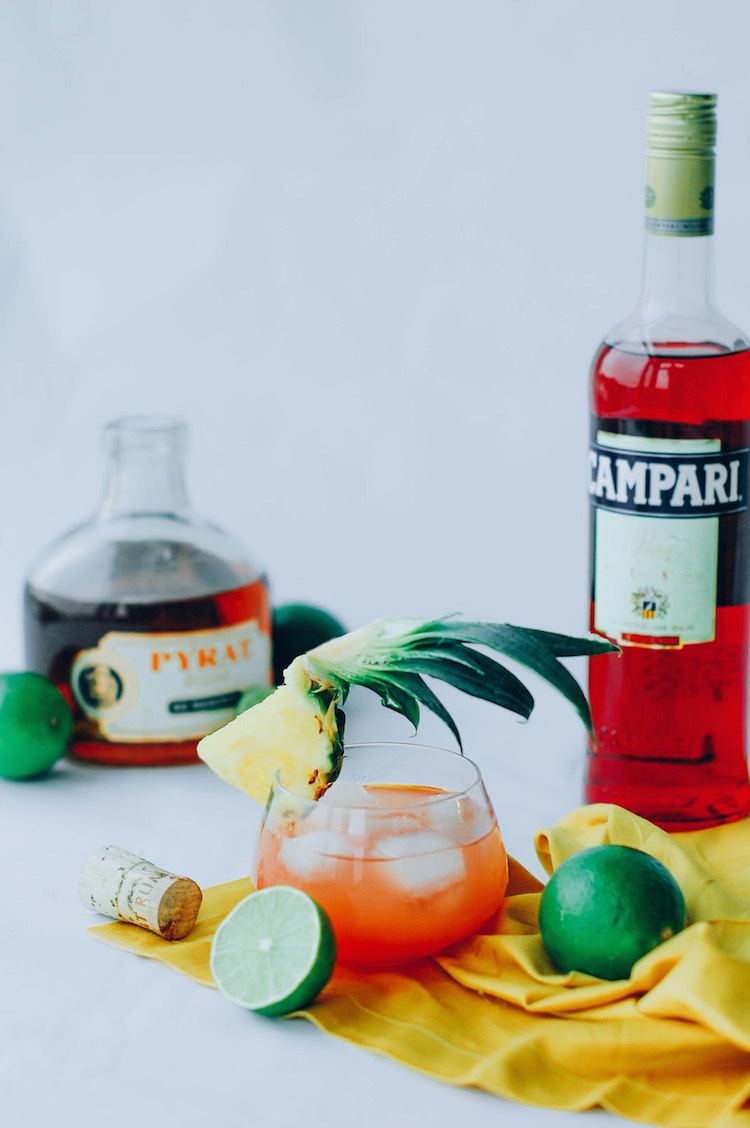 A classic long forgotten buried under years of heavy sour mix use (yuck), the Jungle Bird is a perfectly balanced sipper. Tiki relies heavily on sweet juices and intense spices to evoke a sense of being whisked off to a tropical local. The Jungle Bird takes another approach with imparting bitter notes from Campari paired with spicy, sweet rum and mellowed out by just a couple juices and a sugar syrup.
Tiki drinks often have a shroud of mystery surrounding them, but the Jungle Bird is pretty straight forward. During the late 70's,  The Aviary bar in Malaysia created this exotic drink. Recently, with the revival of Tiki culture and drinks, the grandfather of modern Tiki, Beachbum Berry, revamped the original recipe to give us this thirst quenching drink that goes down almost too easy!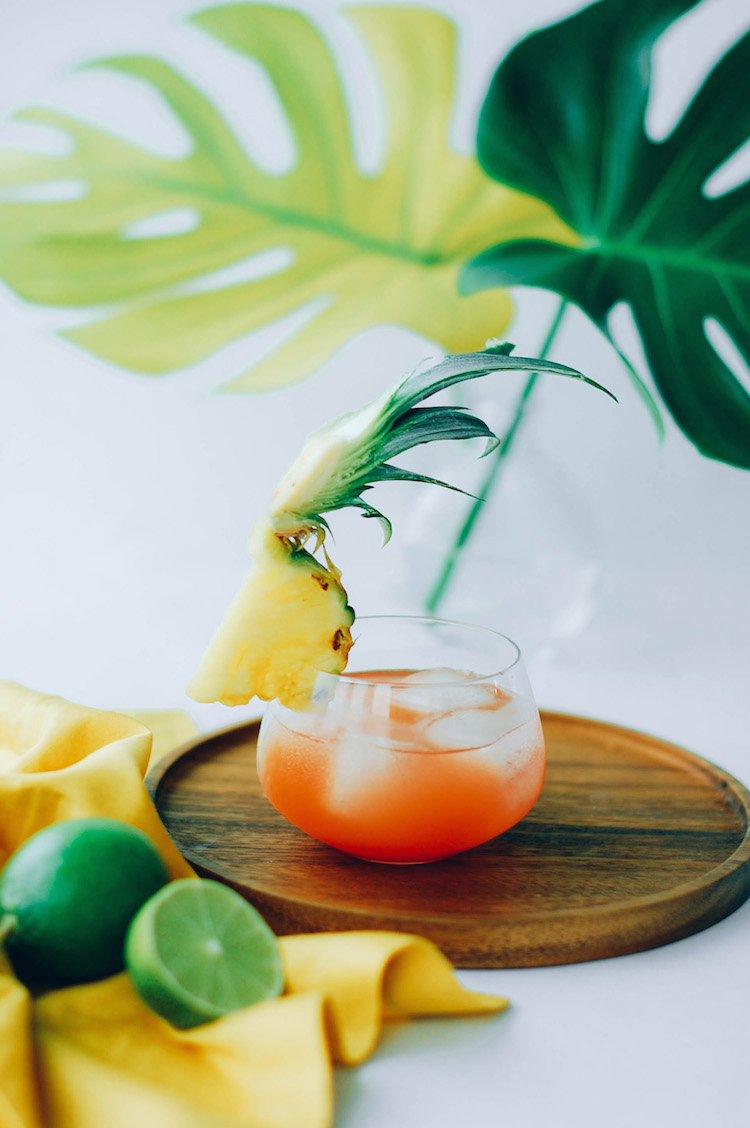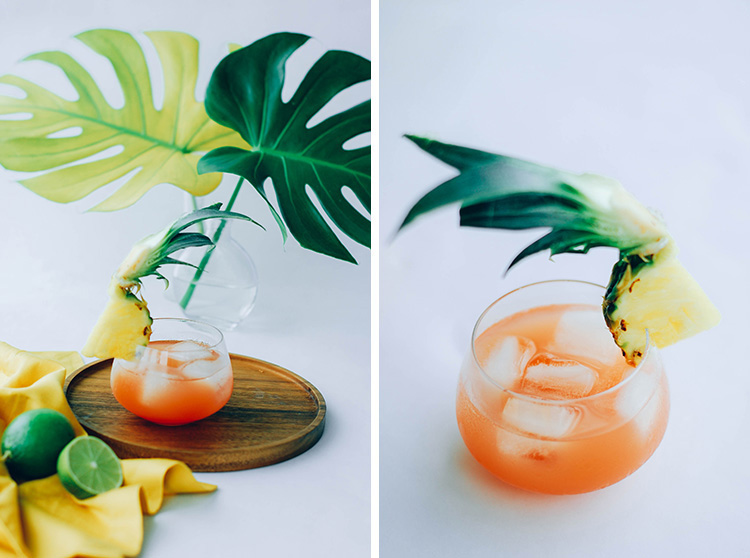 Jungle Bird with Orange Peel Syrup
makes one drink
Ingredients
1 1/2 oz dark rum (I used Pyrat)
1/2 oz Campari (c/o Campari America)
1 1/2 oz pineapple juice
1/2 oz lime juice
1/2 oz orange peel syrup (recipe below)
How to make and shake:
Make orange peel syrup and let cool before using. Add all ingredients into a shaker with ice except for sliced pineapple. Strain into a glass with ice. Garnish with pineapple.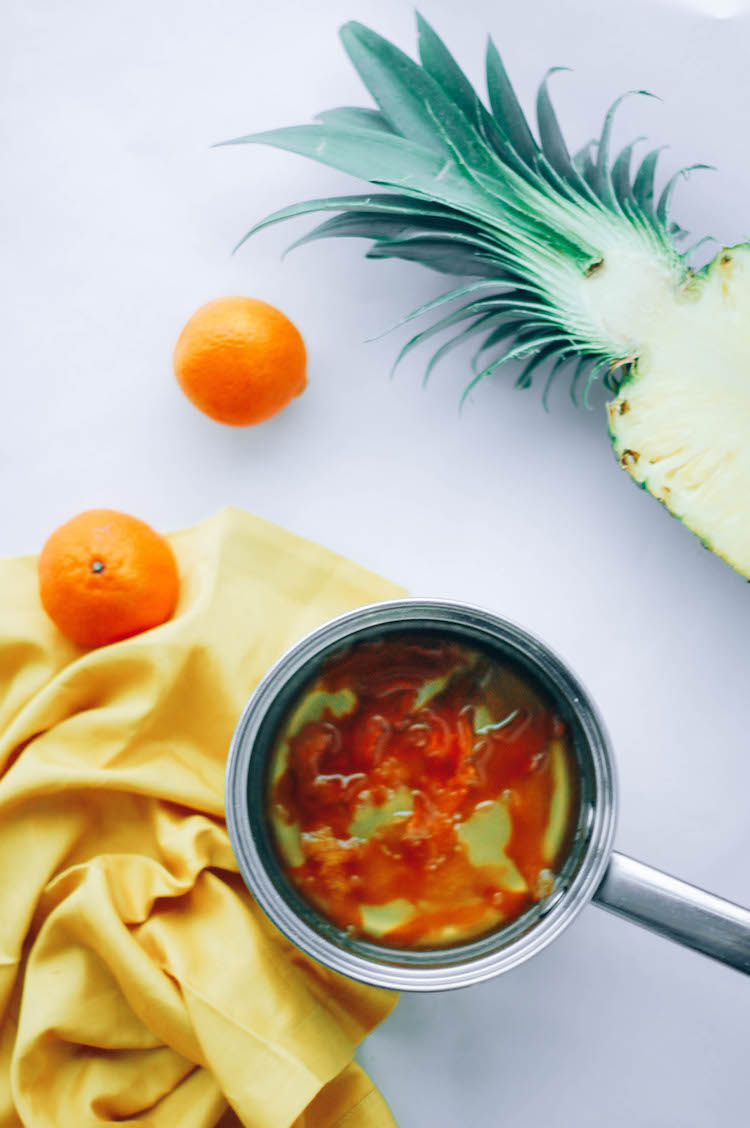 Orange Peel Syrup
Ingredients
peels of 1 orange
1 cup sugar
1 cup water
How to make:
I boil my orange peels a few times, dumping the water each time, before making the syrup. Add sugar, water, and orange peels to a pot. Bring to a boil and turn to low for 10 mins. Take off the heat and allow to cool. Strain the orange peels.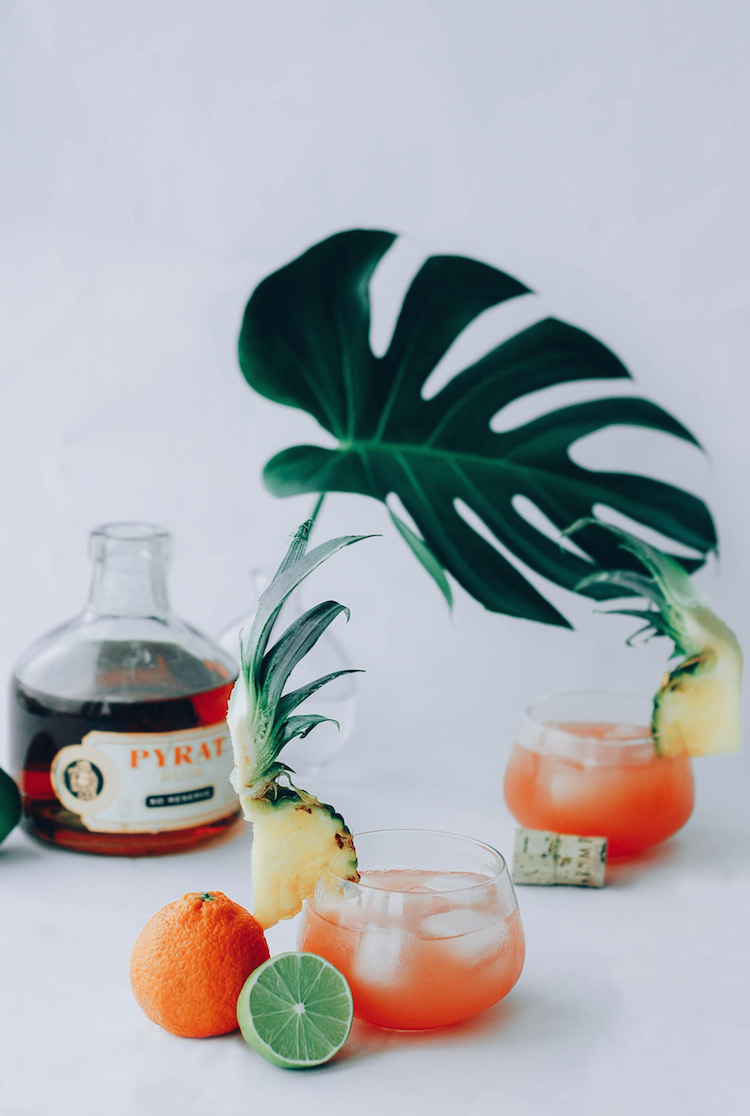 In lieu of a plain simple syrup, I made one with orange peels. It adds another bitter component while giving the cocktail a citrusy sweet flavor that hits all the right notes. I like to dry out the left over orange peels to use for a cocktail garnish (like for a Boulevardier!)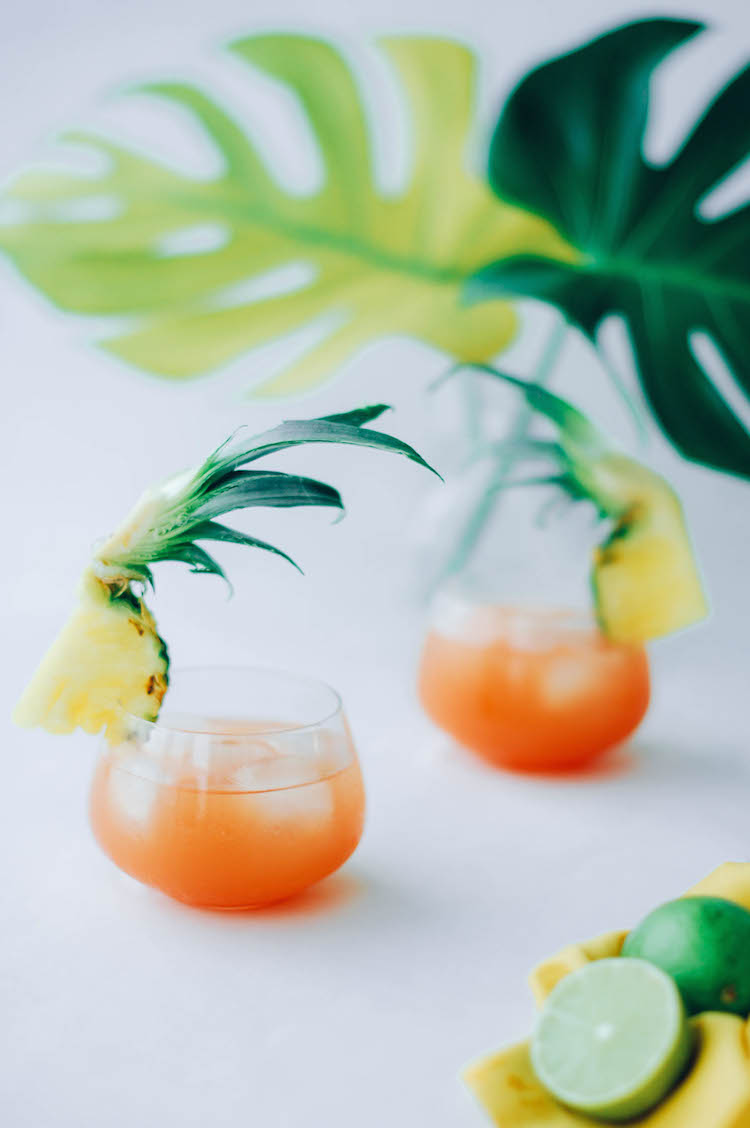 It's a rather uncomplicated drink to make which is often unheard of in the Tiki category. Orgeat and falernum have their time and place, but sometimes you just don't want something, well, complicated. This is a great drink for beginners at shaking or those new to Tiki as well as for eliciting oh's and ah's from your party guests with out a lot of effort (I won't tell!)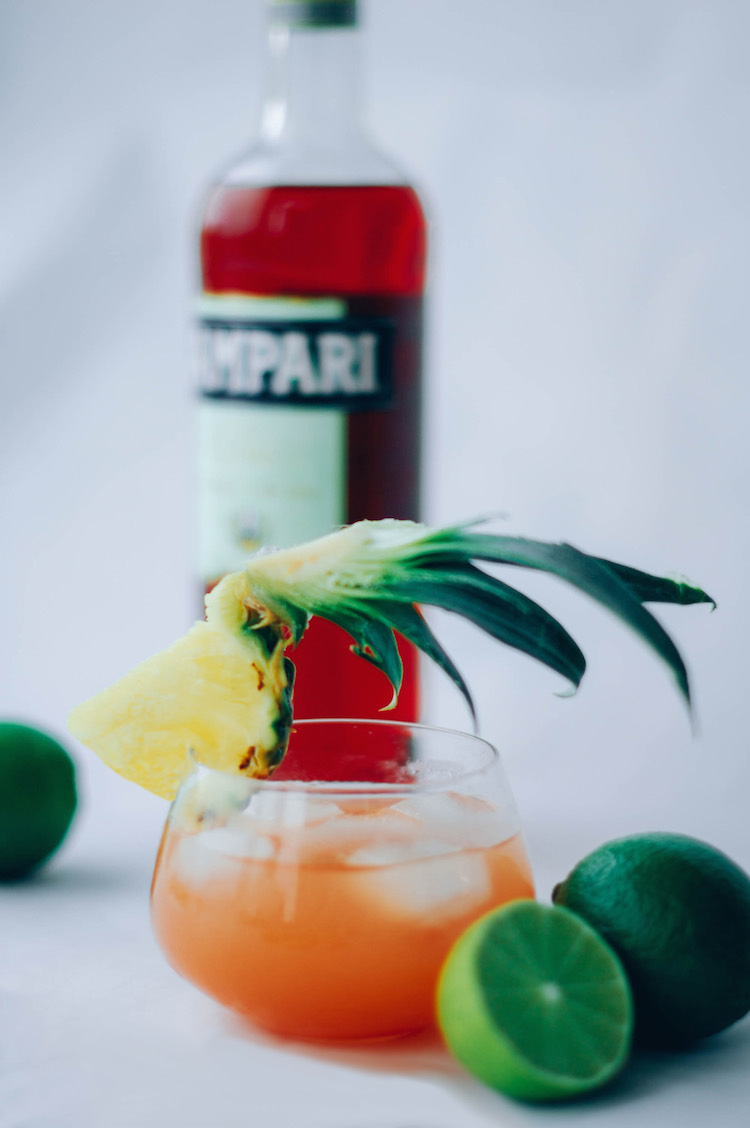 These are best served when relaxation is the main event!
Happy imbibing!